Wehbba brings listeners on a journey from places of beauty to the techno underground with hypnotic album Straight Lines And Sharp Corners.
---
Now a decade after the release of his first concept album Full Circle, Wehbba returns for a full 13-track album released on Drumcode – Straight Lines and Sharp Corners. A reflection of his life as an artist and how he tells stories through music, the full album is tied together with a mastery of sound and a passion for production from Wehbba. It brings a fresh perspective to Adam Beyer's and shows a range of sounds and emotions.
There are few albums I can go to that allow me to escape reality. This is one of them. The elements Wehbba uses allow the listener to take a deep breath and get lost in the music. His album of reflection allows listeners to both self-reflect and dissociate from the world around them. His hypnotic sounds bring a new element to an evolving genre.
Purchase or stream Wehbba's Straight Lines and Sharp Corners on all platforms and read on for my full review of the album.
Stream Wehbba – Straight Lines and Sharp Corners on Spotify:
---
"Prelude: Goya" offers a chilling introduction to the album with a soft build and the incorporation of heavy horns.
The album continues to build with "Hyper Real Decadence". Thomas Gandey's spacey vocals provide a futuristic feel to the track. The third song off the album, "Deluge," starts to evolve and becomes more upbeat with melodic synths mixed in.
"Basic Pleasure" gets its name from Blade Runner (the 'Basic Pleasure Model', Pris), which helped inspire the fast basslines and laser sounds. This song is truly enticing and will be sure to draw listeners in. The last song before the interlude is "Dove Rush," an explosive track with underground vibes and tribal elements coming from the vocals.
"Brainflex – Interlude" brings a new concept to the album and is my personal favorite track.
The word comforting is rarely associated with the genre, but this song pulls in a ray of light to an otherwise dark album in a way that soothes and comforts you. The beauty in this track is subtle and is perfectly mixed in as to keep the main elements of the album present. This track was inspired by experimentalism from the '90s and provides listeners with a period of reflection mid-album.
"No Sleep" returns listeners to a classic techno sound.
The repeated lyrics including "No Sleep" is a phrase techno lovers are accustomed to and makes for a catchy dance tune. The album continues with "Sharpshooter," a classic techno track mixed with elements of 2020 electro. The track transports you to a futuristic world with its crossover sounds.
The following song "Second Nature," returns you to the true underground. I always say if the techno doesn't make me feel like I'm getting kidnapped in post-apocalyptic Germany it isn't dark enough, and this song hits that mark.
"Residual Self" brings the energy back up with club synths and analog drums.
Wehbba reflects on his past raver days through the lens of today with this track. He also incorporates nostalgia for Brazil's golden era of dance music. The album continues with "Coup of Doubt" which incorporates progressive elements to long calming builds with subtle drops. "14th to Grand Central" takes you on a musical journey that fits the title of the song. It has a much more reserved feel and features a quiet melody and carefully selected beats of emphasis.
The final track "Digital Sunset," is exactly that. 
The track brings the album's story to an end with a brighter take and the flute mastery of L_cio. Similar to the interlude, this track allows for self-reflection before the album comes to an end. Its ambiance is poetic and the perfect ending for Straight Lines and Sharp Corners.
---
Tracklist:
Prelude: Goya
Hyper Real Decadence
Deluge
Basic Pleasure
Dove Rush
Brainflex – Interlude
No Sleep
Sharpshooter
Second Nature
Residual Self
Coup of Doubt
14th to Grand Central
Digital Sunset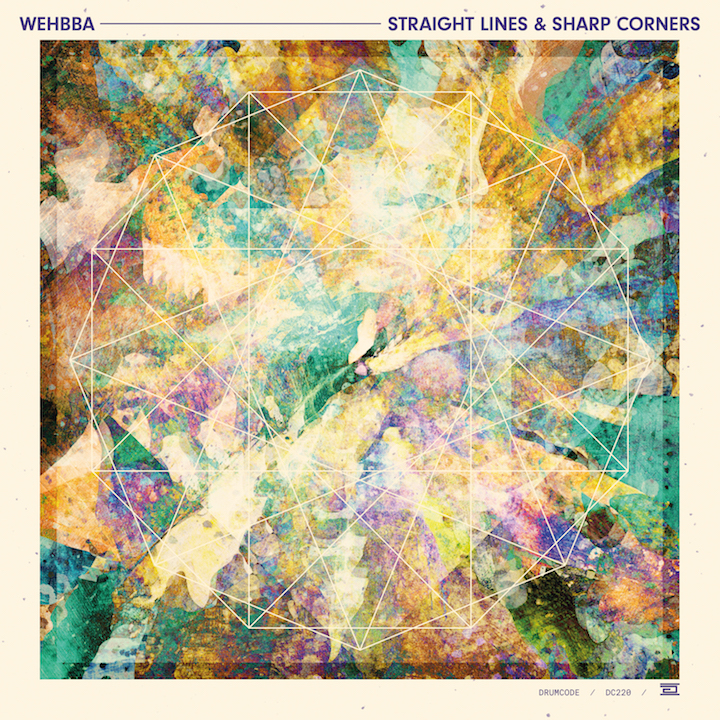 ---
Follow Wehbba on Social Media:
Facebook | Twitter | Instagram | SoundCloud | YouTube