Ahead of his upcoming performance at CRSSD Festival Spring, Purple Disco Machine opens up about the revival of disco and more!
---
One of the most prolific producers to burst onto the dance music scene in North America as of late is none other than Purple Disco Machine. Over the past few years, he has quickly become an artist that's impossible to ignore as his infectious, funky-disco sound continues to infiltrate nightclubs and festival stages around the world.
Today, Purple Disco Machine sets himself in a league of his own via classic samples from days gone by. His production style is perfectly paired with modernized, high-energy dance floor grooves and his releases have redefined genre-lines.
He's also gained solid support from artists around the globe and even caught the ear of Defected Label boss Simon Dunmore who signed him to the iconic imprint. With his addition to Defected came his crowd thumping sets at Glitterbox, a highly-regarded club night has taken dance floors by storm from Ibiza to New York City and even the hallowed halls of Printworks London.
This weekend, Purple Disco Machine will be taking the stage in San Diego at the Spring edition of CRSSD Festival. He'll also be dominating the decks during one of the many After Dark parties to give attendees a double-dose of his sound. Ahead of the festival, we caught up with him to dig deeper into his history and so much more!
Check out Purple Disco Machine – In My Arms on YouTube:
---
Early in life, you and your father used to listen to classic funk records. Looking back, were there any artists in particular that motivated you to become a producer? Are there any sounds from your childhood that you like to recreate in your productions today?
Legends like Prince, Maurice White, Leon Ware, Norman Whitfield, Patrick Cowley, Georgio Moroder, Cerrone, etc. They always retained their musical roots and integrity as they became more popular in the mainstream. I think you can definitely hear Patrick Cowley's influence in some of my recent releases like 'Body Funk' and 'Dished'. I have the honour of remixing one of his classics actually…
You have started to make some serious waves across the American house music scene as of late, can you tell us a little bit about your experience playing stateside as opposed to in Europe?
Thank you. I always really enjoy my US and Canada shows. Always very cool crowds and they definitely come for the music and dance like crazy. To be honest it is the same at most of my European shows too but as a producer so influenced by disco it is a great feeling to know you are appreciated in the home of disco.
Nu Disco and specifically Disco House has really taken off over the past couple years, what can you attribute to that shift in popularity? Do you think disco ever really "died" as some claim?
House music has been around now for 30+ years – and disco for more like 45 years, so these are really established genres. They are not going to go away. People's tastes change, but every 4-5 years House music returns to the center of dance music culture. The last time it was more 'deep house' in 2010, but this time it feels like it seems to be Funk House and Nu Disco or Disco House which has not been the main House sound since the French Touch scene probably. So it is the right time for it to come again.
The last years have been dominated by EDM and Tropical on the commercial side and by Techno and Tech House on the underground side. House always sits more in the middle. I think people began to realize that there was a big gap in the middle for House music, especially House music influenced by Disco and for new contemporary Disco, which was fun and incorporated songs as well as grooves. But was also cool and not cheesy. This is probably the reason why it's working and parties like Glitterbox has been a big success and other promoters have been influenced by the idea.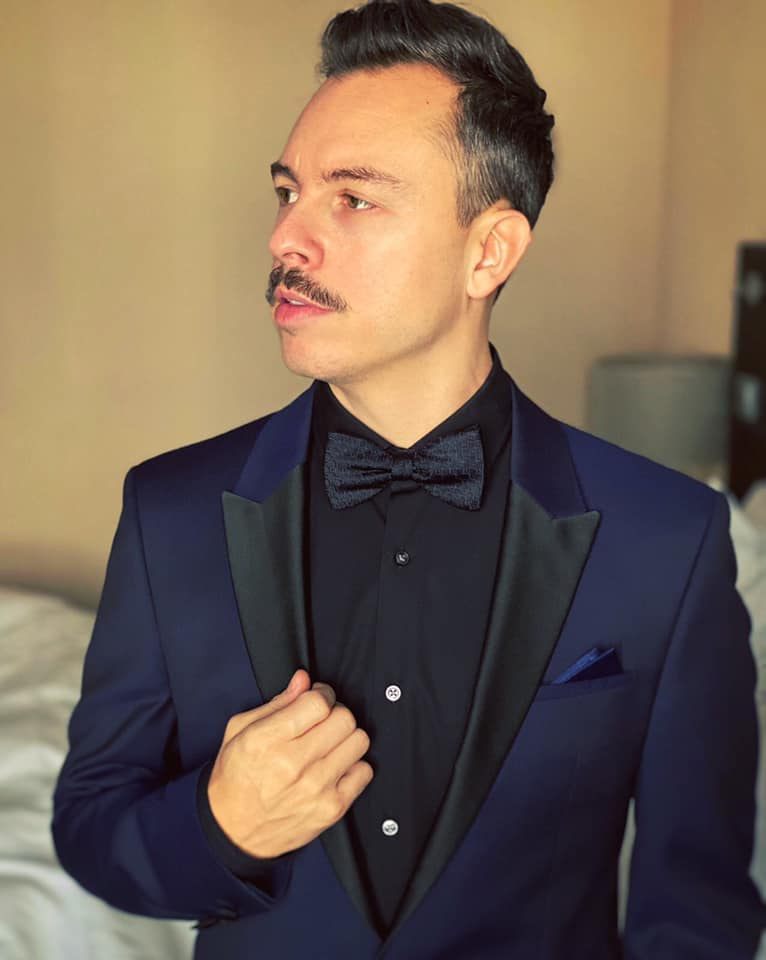 With the sounds of disco, as well as house music, being so timeless by nature, what do you think the next evolution of disco-house will look like? Anything specific within the scene you are looking forward to in terms of something new and fresh? 
I cannot really speak for the whole scene or other producers, but I'm definitely gravitating more towards 80's influences rather than the classic 70's disco sounds. I started on this path with my Italo Disco flavoured tracks like 'Body Funk' & 'Dished' and I'm definitely keeping on this groove for some tracks for my new album. But also I'm exploring other 80's production styles like electro-funk, synth-pop and that Quincy Jones club soul sound. Of course, I hope to be making contemporary records with these influences rather than just retro tracks.
Can you share a little bit about your latest single "In My Arms" how that track came to life, and how you ended up choosing the sample from "Inner Life" by Jocelyn Brown?
I wanted to go back to the blueprint of 'Body Funk' and 'Dished' and mash up 2 samples to create a new track. My manager suggested the piano line from Al Stewart's 70's soft rock classic 'Year Of The Cat' which worked great at a disco house temp and so I thought I would marry it with one of my favourite vocals from the classic disco era – and you can't get much more classic disco than Inner Life on Salsoul Records!
When you're in the studio, can you tell us a little bit about your process? How do you go about looking for samples and choosing clips that are right for that specific track?
My software is Cubase from the German Company Steinberg. I've worked with Cubase for more than 15 years now and never tried anything else like Ableton. I have a few analog synths like OB6, Juno 106, 303, but I use also a lot of VSTs from Arturia or Native Instruments. I love to jam with my synths before I start working on ideas. Especially my vintage Rolands. I'm always collecting tracks and accapellas and noting them for either sample ideas or production influence.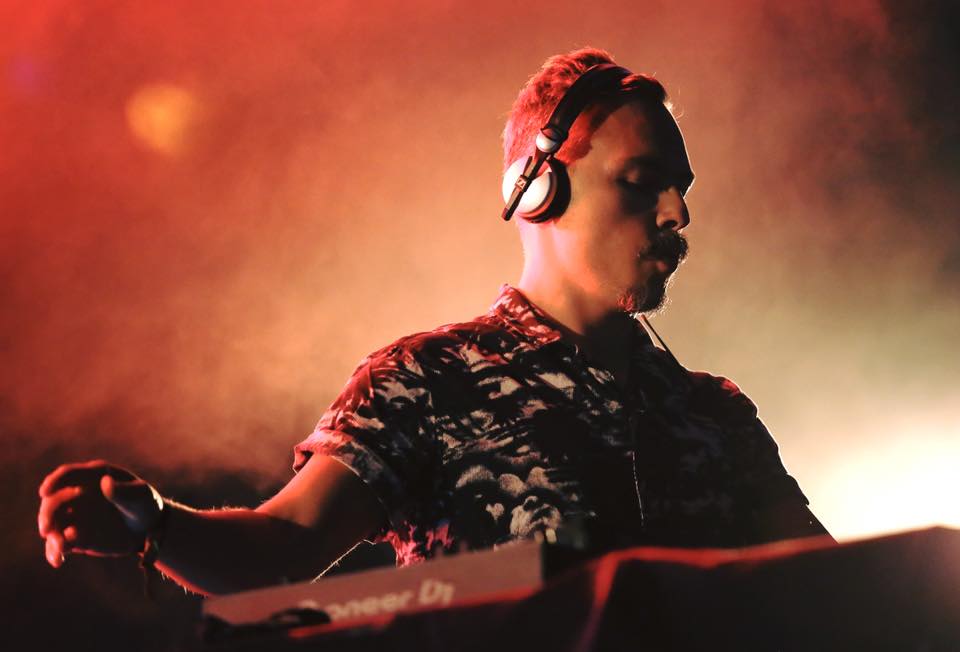 You'll also be taking the stage at CRSSD Festival in San Diego this month. What can attendees expect to hear in your set at the festival compared to your after-party set on the Adventure Hornblower? 
At the festival, I will play my new main stage set which is a lot of my own tracks and remixes including some mash-up and edits of my older tracks to keep them fresh and definitely some brand new tracks from my new album and remixes I've done. For the boat, I might go a little deeper into the crates with more oldies.
Along with having an immensely busy tour schedule, you're also a very busy father, what's the hardest part about balancing home life with your family, and being on the road so often? Any tips you have for other DJs that might have the same problem?
It is tough to balance both sides and you really need an understanding family. It's not easy being with a touring musician. But you must find time for your family as at the end of the day that's the most important thing in your life. Certainly in my life anyway. So I always block out plenty of time each year to either stay at home and help out with the children and to go on holidays altogether.
Finally, if there is one piece of advice you could give to aspiring producers and DJs, what would it be?
Stick to your musical guns. Don't keep changing styles to be part of the next trend. When a lot of the original 'Deep House' producers went either Tropical House or Tech House and Techno, I stayed with Disco and Disco House. It really was not fashionable back then and it was tough finding shows to play. But eventually, the tide turns and here we are now!
---
Connect with Purple Disco Machine on Social Media:
Website | Facebook | Twitter | Instagram | SoundCloud | YouTube