We caught up with DJ, producer, and LGBTQ icon KANDY about "Supermodel," working with NERVO, his genre-bending style, and more.
---
KANDY is quickly becoming one of the most recognizable names in the dance music scene as of late. Originally focusing on a unique brand of bass music, KANDY has continued to diversify his sound. He's one of the most prominent LGBTQ artists in the EDM industry, and his latest release shows off a new style that combines his passions for pop and house music.
Known for previous releases on Brooklyn Fire, Ones To Watch Records, Mad Decent, Dim Mak, and more, his irresistible tracks like "Doubetter" got him noticed by these labels and fans around the world. KANDY has several recent releases on Thrive Music, with "Keeping Secrets" and "Let Me Down" each racking up hundreds of thousands of streams.
Now he's returned to the label for the first release of the year, "Supermodel," an instantly memorable dance track made with the legendary duo NERVO. In anticipation of this new release and an exciting decade ahead, we talked with KANDY about his new sound, plans for the future, and more!
Listen to "Supermodel" by KANDY and NERVO below, stream and purchase it on all platforms, and read on for an exclusive interview with KANDY!
Watch the video for KANDY & NERVO – "Supermodel" on YouTube:
---
Congratulations on the release of "Supermodel," your collaboration with NERVO! You've been a lifelong fan of electronic music so what was it like to produce this track with such an iconic duo?
It's honestly still crazy to me! The NERVO girls were one of the first artists I went and saw live back in 2011 so working with them after being a fan in the crowd is a huge honor!
"Supermodel" is your first single of 2020 and follows last year's "Let Me Down" and "Keeping Secrets," all released on Thrive Music. What has their support meant to you and how has it impacted your career recently?
To have a record label believe in me as much as Thrive does is the best feeling in the world. Especially with how open they are to my wild and crazy ideas. I think every artist strives to be signed to a record label that wholeheartedly believes in their vision.
In 2019, you unveiled a new sound that combines your passions for pop and house music. Can you share what your plans for 2020 are? Should we expect more singles on the way?
I have a ton of original records as well as major collaborations and features that I'm so excited to share with the world. I think it's important to not pigeon hole yourself into one genre so there definitely will be some surprises coming from me.
You finished off last year with an official remix of Katy Perry's "Harleys in Hawaii" as well as the self-released Girls Rule Boys Drool Remix Pack Vol. 2 which features unofficial remixes of Lady GaGa, Kim Petras, Whitney Houston, and more. What was your approach to these remixes and who would be included on Volume 3?
I wanted to put together a pack of remixes dedicated to female pop icons in music. Considering that's who inspires me the most, it made perfect sense! If I was to do a volume 3 I'd probably include more Lady Gaga (for obvious reasons), Britney Spears, & maybe some Nicki Minaj!
You previously focused on a unique blend of multi-genre bass music, and these influences can still be heard in some of your new tracks. As you continue to grow as an artist are there other genres or styles that you'd like to experiment with one day?
Absolutely! I consider myself an open book. I've always found joy in challenging myself with new things. It took me a while to figure out how to make a charting record because there are so many different elements that have to be just right. From the production to the chord progressions, to the top-line vocal, etc. It's all so exciting for me!
Lastly, what are some pieces of advice that you'd give upcoming producers trying to break into the music industry?
After eight years of working my way to where I am now, I can honestly say that if you keep hammering away at one thing over and over and over again for a long period of time you can achieve anything. I live by four words; passion, hard work, and drive.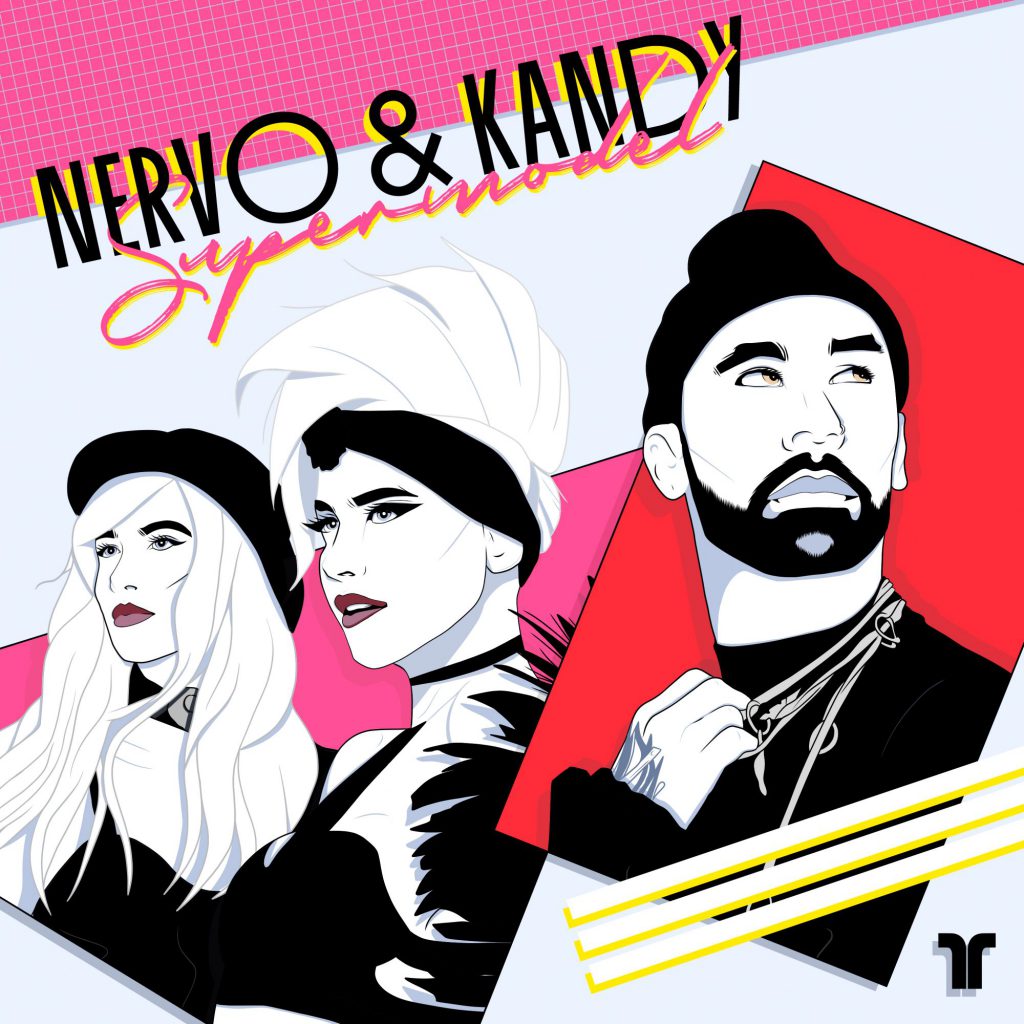 ---
Connect with KANDY on Social Media:
Facebook | Twitter | Instagram | SoundCloud | YouTube