Beloved artist Jody Wisternoff has announced details for his first studio album in eight years, Nightwhisper, along with the initial dates for his tour!
---
There's no doubt that DJ and producer Jody Wisternoff has been making some serious waves in the scene over the years. First breaking out in the '80s as a finalist during the DMC World DJ Championship, he's seemingly done it all since. From his work as a solo artist to dominating with Nick Warren as Way Out West, his productions are as memorable as the high level of talent he's helped curate on Anjunadeep. Now, he's set to release a fresh album on the label: Nightwhisper.
Due out on May 1, Nightwhisper is set to feature 12 fresh tracks from Jody Wisternoff and also marks his first solo studio album in eight years. Influenced by his own experience in life, this album is a personal letter to the world about the path he's traveled down over the years. "'Nightwhisper' is an attempt at finding balance and inner peace during the ever-changing life journey…" said Jody. "In some ways, it's a personal lullaby, a call back to simpler times which of course is impossible, but comforting none the less."
Following the passing of his father and while also working through the rigorous schedule of being a DJ, Wisternoff found a new way to embrace his loss and explore intimate aspects of his life. He reflected internally and this album comes as a result of that with him stating "It was a time of conflicting emotions for me… I suddenly found myself appreciating the simpler things in life in a way that I had never done before, but on an equal note also questioning mortality on a level that is only possible after the passing of a family member." 
Now, we've received our first taste of what's to come with title track "Nightwhisper" that shows off the melancholic side of Jody Wisternoff and allows for us to peer into his soul. Take a listen to on Spotify or your favorite platform, check out the full tracklist for the album below, pre-order it now, and read on for details about his forthcoming tour!
Stream Jody Wisternoff & James Grant – Nightwhisper on Spotify:
Jody Wisternoff – Nightwhisper – Tracklist:
Jody Wisternoff – Morning U
Jody Wisternoff & James Grant – Nightwhisper
Jody Wisternoff – Here To Stay
Jody Wisternoff – Emochine
Jody Wisternoff feat. Rondo Mo – Lately
Jody Wisternoff – Story Of Light
Jody Wisternoff & James Grant feat. Jinadu – Blue Space
Jody Wisternoff feat. Mimi Page – For Those We Knew
Jody Wisternoff feat. Jinadu – Something Real
Jody Wisternoff – Andromeda
Jody Wisternoff feat. Christian Burns – The Spark
Jody Wisternoff – Reverie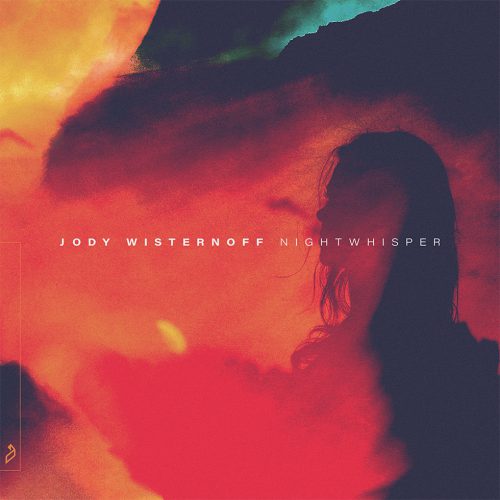 ---
The fun doesn't stop there because Jody Wisternoff will be traversing the globe with a tour to support the album's release!
Starting on April 3 in St. Petersburg, Florida, Jody Wisternoff will take his show to cities like Seattle, Miami, San Francisco, and Vancouver before crossing the pond for a night in Manchester. From there, he'll make the jump to Budapest before heading to the Southern Hemisphere for dates in Australia and inevitably returning for more shows in Europe and North America in June.
Check out the full list of dates for the tour below and grab tickets via the Anjunadeep website on February 28!
---
Nightwhisper Tour 2020 – Phase 1 Dates: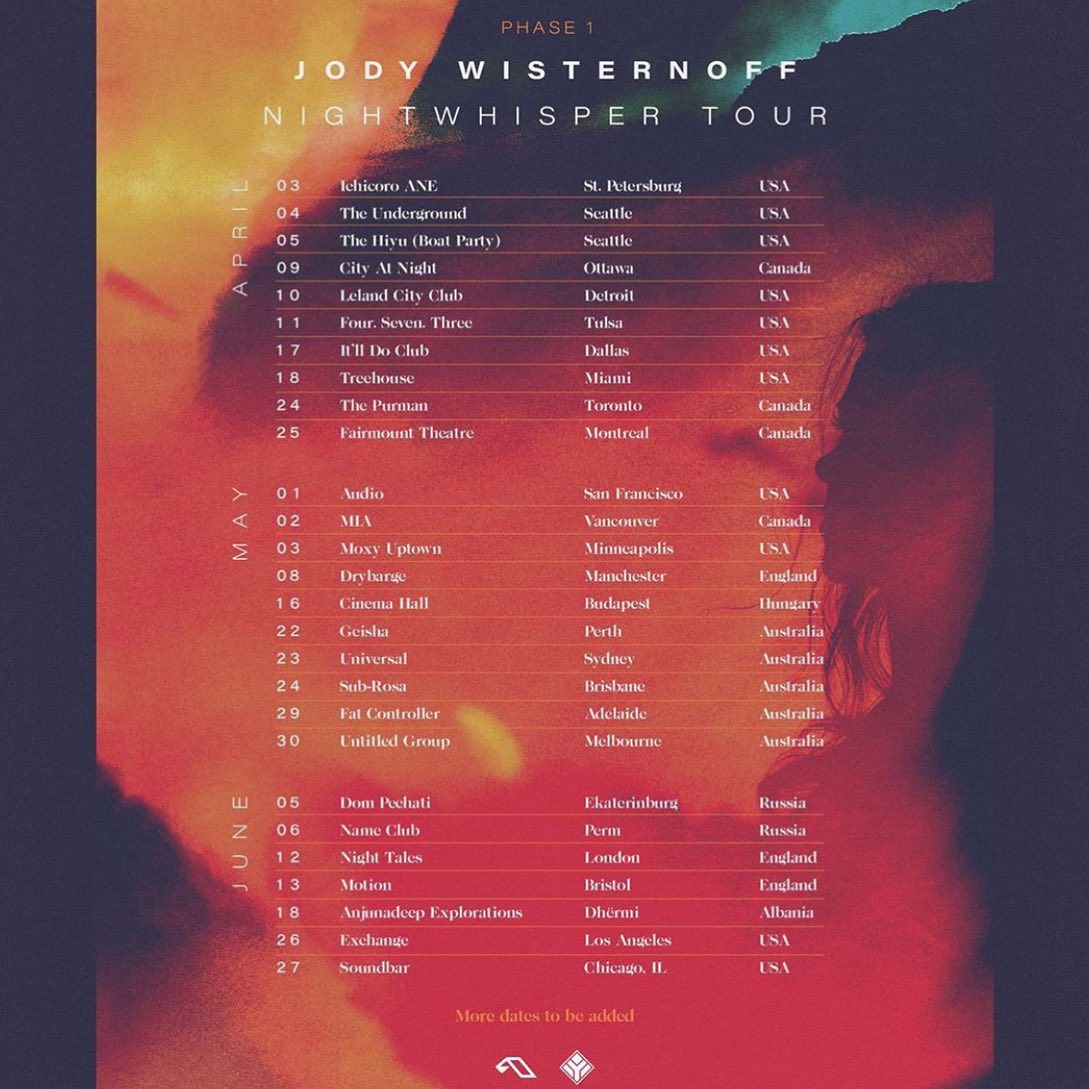 ---
Connect with Jody Wisternoff on Social Media:
Facebook | Twitter | Instagram | SoundCloud