Anjunadeep has entranced listeners once again with their latest compilation that features a bevy of talented artists: Anjunadeep 11.
---
Whether you look at their wide range of talented artists or memorable showcases, Anjunadeep is a label that has truly made an impact on the scene. And as they continue to carve out a larger space, with each passing year their level of curation has remained high with songs that continue to pluck at the heartstrings of listeners.
This high level of curation by Anjunadeep was put on full display with the latest edition of their self-titled compilation series that spans 38 tracks and features some of the brightest stars in the scene. In an interesting move, they actually released the first disc ahead of the full release day as a special surprise, giving fans even more time to fully soak in every second of Anjunadeep 11.
Listen to Anjunadeep 11 on Spotify below, download or stream on your preferred platform and read on for some of my favorite tracks from the compilation.
Stream Anjunadeep 11 on Spotify:
The compilation starts in the most perfect way possible, with "8 Hours, Still No Rain" by Hosini and Jones Meadow.
Light piano notes and a serene beat wash all the worries you might have had away within seconds as you get transported to another realm, one that's deeper and full of love. It blends in perfectly with "Never Really Get There," a track that brings lyrics that hit me right in the soul and I'm sure it will hit many others in the same way. More upbeat and dancey, it is a fantastic contrast to the prior tune.
A flurry of tracks that really stand out arrive soon after as Jerro and Kauf team up on "Tunnel Vision," miru delivers some true "Radiance," and Leaving Laurel offers up "Through And Through." All three of these work so seamlessly and highlight the deep, emotional vibes that I've come to love from Anjunadeep.
Marsh provides two tracks on the first disc, "Human" and "Come Together" with Nox Vahn that will have listeners moving in no time.
I especially love the sample used in "Come Together" because I'm a sucker for interlacing quotes that uplift and guide me through the experience. It's something I always loved about dance music and yet also a rarity for me to hear nowadays.
As if this compilation hadn't already won you over (and let's not forget there's a second disc, too) then "Points Beyond" by Cubicolor and "Hunting" by Ben Böhmer and JONAH will get you there. In fact, "Hunting" might be one of my favorite tracks that have ever been released on the label, it is just a fantastic blend of haunting vocals and a beat suitable for nearly any moment whether on the dancefloor or at home.
And seriously, what's not to love about Lane 8's "Keep On"?
I honestly fell more in love with this song that others that Lane 8 released on his own album Brightest Lights. Hilariously, the title is fitting as I'll definitely "keep on" playing this one out for some time to come because much like "Hunting" it is a melodic masterpiece.
The latter half of the first disc also features some solid tunes as well. Qrion and Mars Kasei deliver fully on "Mars" that is another vocal jam that had me bobbing along to the beat, while Jody Wisternoff and James Grant toyed with my emotions on "Nightwhisper." Oh, and in true Luttrell fashion he brought forth another tune that had me flying among the stars with his space-infused, intergalactic sound on "Find Me."
But wait… there's more.
If you're a true fan of Anjunadeep then is there ever really a moment where you think "No, no, that's enough. I don't need more music from the label"? No? Me either, and that's where the second disc of the compilation comes in to continue the dive to the depths of dance music.
Remember how I mentioned earlier that one of the reasons I loved "Come Together" so much was because of the vocal sample used? Well, it's almost as if Jody and James know me too well because they open the second disc with Martin Roth's edit of Matthew Dekay's "The Four Agreements." Soak in every second of this one, because even though it's very much centered around the vocal, you'll thank me as it transitions into "The Glow" by Ole Biege.
Vocal-driven tunes definitely have their moment in the spotlight on the second disc as well.
Jinadu is an artist who has been popping up more and more as of late, and "Blue Space" is a track I have come back to for extra listens. I also thoroughly enjoyed Simon Doty and Forrest's "This Time" for its techno-infused beat that drives the whole tune forward. Then Esteble and Lazarusman command you to "open your heart" as they wrap listeners in emotional, melodic tones on "Mind Heart Self."
Then, Alex Metric and Amtrac provide the "Upswing" in energy that carries listeners through the rest of the compilation.
There it is, a nice sample added into the track for me to grab onto as Alex Metric and Amtrac kick the compilation up a notch with a gorgeous collaboration. Other tunes that show off the energy that Anjunadeep can bring to the table include "Extraction" by Dosem, "Daydreaming" by Yotto, "Dance With Me" by Zoo Brazil, and most definitely "My Friend The Sun" by Luttrell.
All of these are dancefloor weapons that I'm positive will be used to kick sets up a notch and get the crowd grooving and shuffling away in no time. After so many dreamy tracks these come as a welcome addition to show off the upbeat side of the label.
If you thought I wasn't going to mention the two offerings by Tinlicker on the compilation, you'd be sorely mistaken.
While I've always loved the original releases from Tinlicker, their abilities to transform tracks into something so completely new and unique is something truly special. It really isn't easy to take another artist's song, put your spin on it, and somehow make it better than the original.
Teaming up with James Grant to put their spin on "Surrender," they add in the exact touch of trance that this compilation needed. It's completely fitting for one of the most classic tracks from Above & Beyond under their Tranquility Base alias. And my oh my is Tinlicker's remix of James Zabiela's "The Healing" just an absolute stunner as it blends elements from the original together with their own sublime stylings to get my feet moving.
From the first few seconds until the very last, Anjunadeep 11 is a journey worth taking. 
In the most fitting way possible, Jody Wisternoff and James Grant end this edition of the series with a track by Jon Gurd called "Together." Not only is the song simply beautiful, but the title exudes the exact vibes that the Anjuna Family is all about, togetherness. What a great way to close this chapter, I can't wait to see what the future holds for Anjunadeep. Until then, you can catch me listening to this on repeat for the rest of the year.
---
Anjunadeep 11 – Tracklist:
DISC 1
Hosini & Jones Meadow 8 Hours – Still No Rain
CRi feat. Jesse Mac Cormack – Never Really Get There
HVMP – Flora
Jerro feat. Kauf – Tunnel Vision
miru – Radiance
Leaving Laurel – Through And Through
Marsh – Human
Nox Vahn & Marsh – Come Together
Cubicolor – Points Beyond
Ben Böhmer feat. Jonah – Hunting
Lane 8 – Keep On
Kasper Koman – The Blind Navigator
Braxton – Chiaroscuro
Luigi – Sambuy Paper
Qrion – Mars
Jody Wisternoff & James Grant – Nightwhisper
Greenville Massive – Morse
Luttrell – Find Me
Nox Vahn feat. Mimi Page – Dream Of Love
DISC 2
Matthew Dekay – The Four Agreements (Martin Roth Beats Edit)
Ole Biege – The Glow
Jody Wisternoff & James Grant feat. Jinadu – Blue Space
Qess – Firethorn
Simon Doty feat. Forrest – This Time
Esteble & Lazarusman – Mind Heart Self
Alex Metric & Amtrac – Upswing
Frost – Overtones
Durante & HANA – Days Pass
Dosem – Extraction
Nordfold & Budakid Venus
Yotto – Daydreaming
Above & Beyond pres. Tranquility Base – Surrender (Tinlicker & James Grant Edit)
GRAZZE & Davide Randazzo – Blessivini
The Dualz – Inside Me
Zoo Brazil – Dance With Me
Luttrell – My Friend The Sun
James Zabiela – The Healing (Tinlicker Edit)
Jon Gurd – Together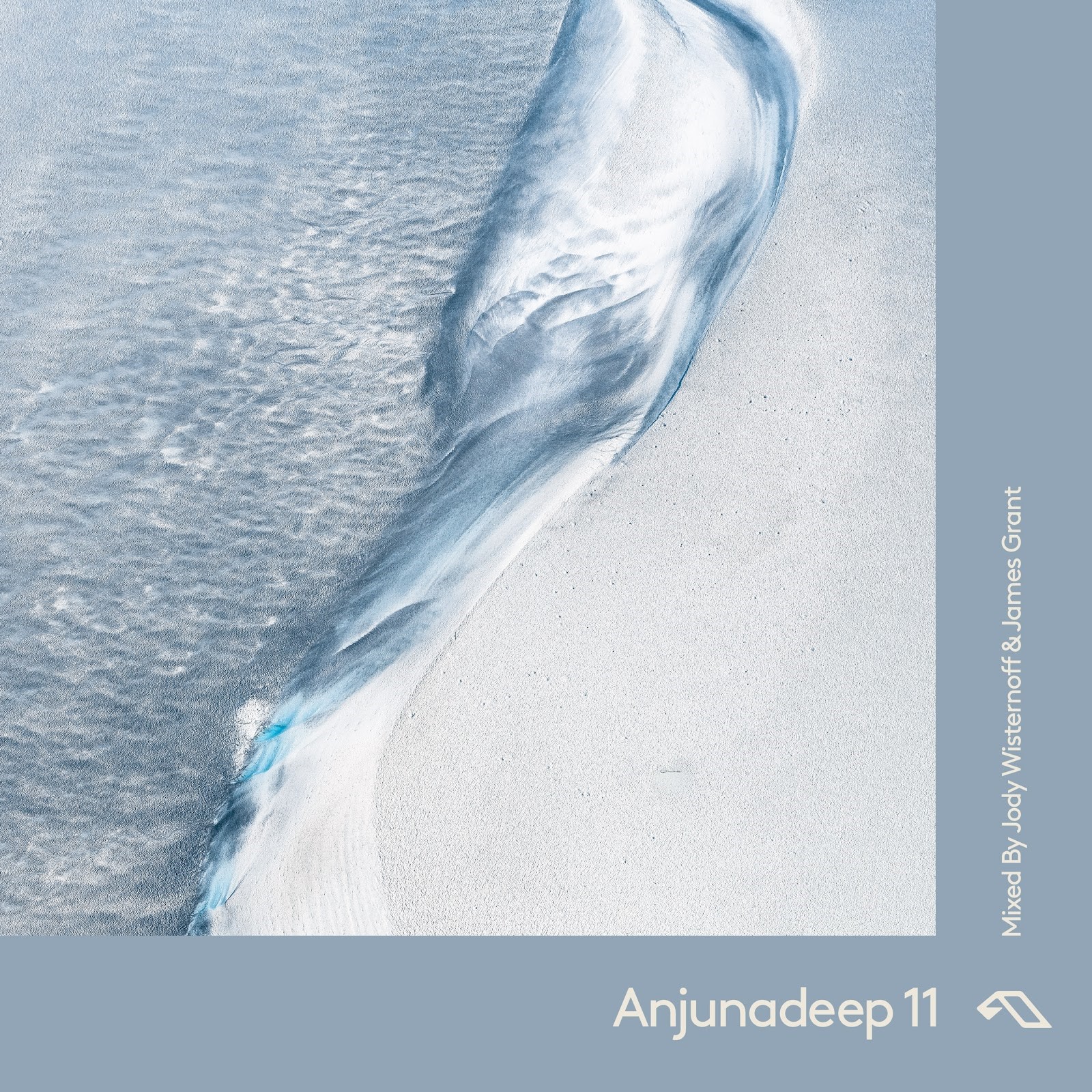 ---
Connect with Anjunadeep on Social Media:
Website | Facebook | Twitter | Instagram | SoundCloud | YouTube