Need to get your progressive fix? Dylhen has you covered with the second EP released on GRUM's Deep State Recordings!
---
If you love the progressive styles of dance music and haven't heard of Dylhen yet then you should definitely acquaint yourself with him soon. Having previously graced labels like Coldharbour Recordings and FSOE Parallels, he's blended the realms of prog and trance together to create an infectious sound that sweeps listeners away in seconds.
Now, Dylhen looks to a fresh label to bring his stunning soundscapes to and has found a home on the GRUM's newly minted Deep State Recordings. Clocking in at two tracks with extended cuts that were our preferred listening experience, this self-titled EP puts the magic he makes in the studio on full display.
Named after the Greek archipelago, "Aptera" evokes classic progressive stylings that will have you traveling to a far off realm while being brought to a state of electronic bliss as the track builds and releases. On the flipside, "Revolution" carries the motif of its namesake as it features distorted, anti-establishment vocals that will have you rising to the occasion while also making your feet move in rhythm. And it's true, "the revolution will not be televised."
Related: Want to learn more about Deep State Recordings? Check out our chat with GRUM for a look at the imprint and more!
Much like KANE, who helped usher in the era of the new imprint, Dylhen also was an artist who played at the Deep State album release party in the UK last year. If these two tracks are any indication of what's to come from Dylhen in the future, we cannot wait to see what more this UK-based producer has in store!
Listen to the Dylhen EP on Spotify below, download or stream the EP on your favorite platform, and let us know what you think of the two tunes in the comments!
Stream Dylhen – Dylhen on Spotify:
---
Tracklist:
Aptera
Revolution
Aptera (Extended)
Revolution (Extended)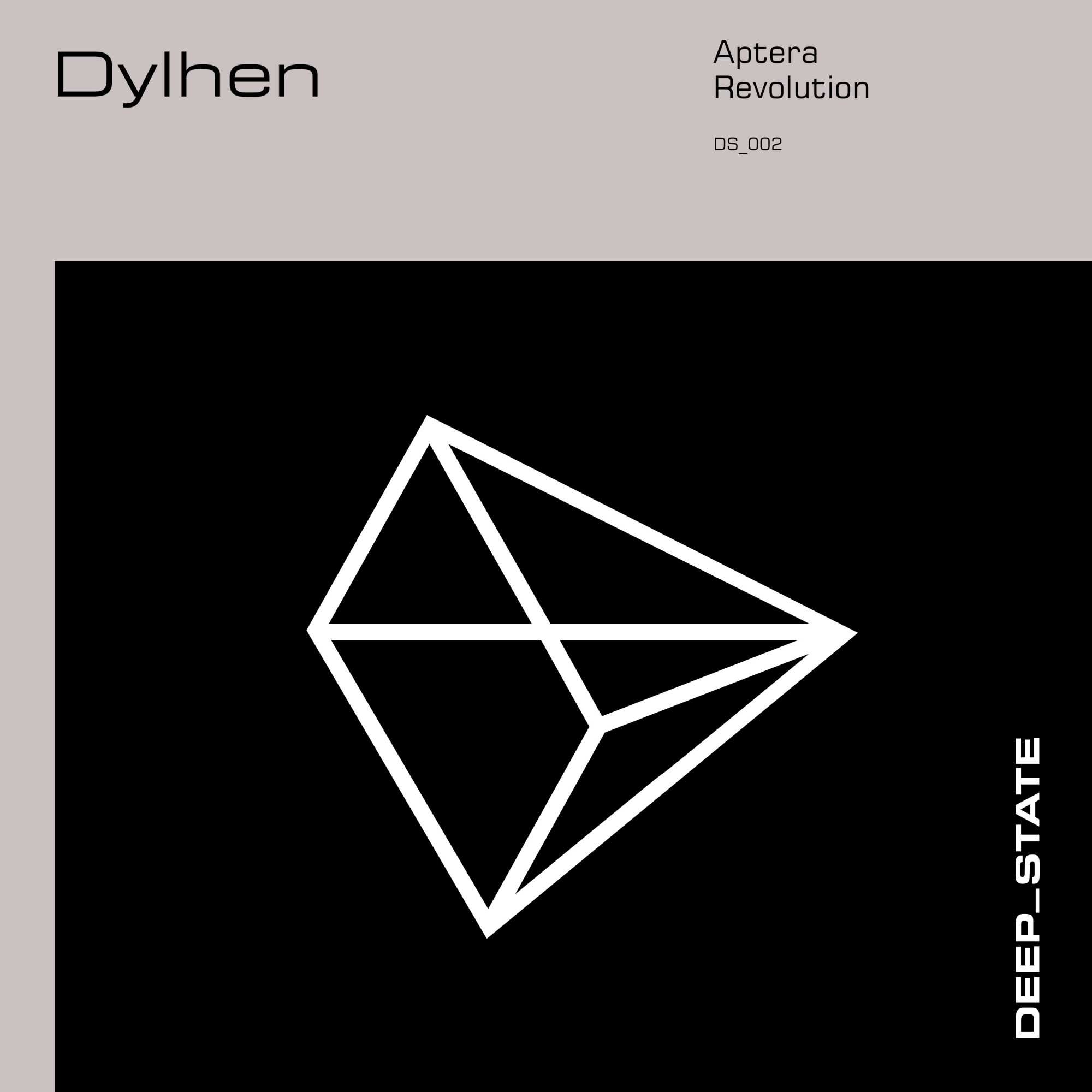 ---
Follow Dylhen on Social Media:
Facebook | Twitter | Instagram | SoundCloud | Spotify