Factor B sat down with us to chat about the debut of his 'Theatre of the Mind' Open-to-Close concept in San Francisco and more!
---
Ask any trance fan to name some of the most uplifting modern trance DJs and Factor B will surely be on numerous lists. His ability to create euphoric soundscapes with every track is unparalleled and any time he announces he is working on a new song, you just know to prepare to go on a feel trip.
Though he began his musical journey in 2011, 2015 was the year that catapulted him onto the consciousness of trance lovers around the globe. It was at that time that he released "Stratos Galaxias"  which served as his reintroduction to the trance world after a multiyear hiatus and began his journey to become the revered artist he is today.
Along the way, he's released plenty of tunes, mixed Pure Trance 6 and the latest Subculture compilations, and also signed to mega label Music First. Factor B has also played major festivals including Dreamstate SoCal, Luminosity Beach Festival, and Tomorrowland.
It's safe to say that Factor B has been working hard to solidify his place in trance history. However, never one to become complacent, this year he has decided to diversify his sound. With his Theatre of the Mind project,  Factor B is keen to show a new side of himself and break away from his signature uplifting style. Right before his Theatre of the Mind Open-to-Close debut, we sat down with him to find out all about this new sound!
Stream Factor B – Producer Year Mix 2019 on SoundCloud:
---
Hi Brendan, thanks for taking the time to chat with us today. Let's start off by talking about Theatre of the Mind! Can you share what this project is and where the idea for it came about?
My pleasure! So 'Theatre of the Mind' is essentially the concept name for my extended and/or open to close shows. Over many years I've seen countless artists play extended / open to close sets and I've always found them to be the most interesting to me musically – as it provides a platform for artists to showcase so much more than what they're commonly known for.
Whilst OTC sets aren't anything new I felt perhaps in recent times they have become a touch cliche within trance. So my idea was to wait until I'd developed something that was fresh, unique and as interesting as possible to take on tour.
In the clips posted online, it seems this style is more on the progressive end and a bit cinematic in nature. How does a Theatre of the Mind performance differ from a Factor B one?
Correct! A big part of this concept is introducing a very new and exciting take on my music – under my new alias. Production-wise – it's quite an experimental project – fundamentally produced at much slower BPMs than a 'Factor B' track – but with similar traits and characteristics. It's this alias alongside some other very influential progressive and slower melodic music that I love that will help create the journey into the more uplifting Factor B style tracks later in the show.
The promos of the show and the Theatre of the Mind project itself include a multicolored bust of your head and slowly some of the colors peel away and just leave outlines. What is the significance of this visual and the "Open You Mind" slogan it has been paired with?
The head is an abstract design I've been working on for almost a year with Andrew Debens – The man behind a lot of fantastic and recognizable artwork in the scene – such as Pure Trance and Gatecrasher just to name a few. Really it's up to the imagination of the viewer as to what it all means but Theatre of the Mind is all about imagination.
One person's imagination surrounding a song's meaning is normally vastly different from another's – so the multiple colors fundamentally represent this. 'Open your mind' is all about encouraging people to be open-minded to new sounds, different journeys, styles & emotions – you never know what you might find!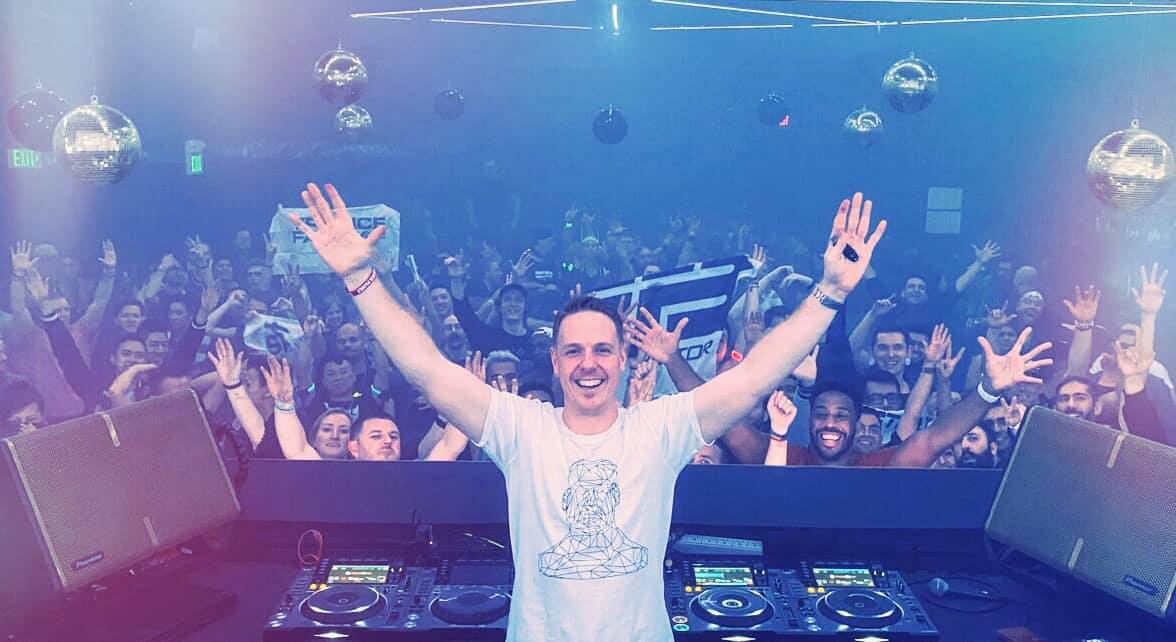 For years you declined to play open-to-close sets for multiple reasons. What about this time seemed perfect to test out the OTC waters, especially considering you'll be playing a subgenre that fans aren't used to hearing you spin?
Correct! The production education process, culmination, and ultimately getting the music to a point where I was really happy with it – simply took time. I didn't want to launch into anything until I was fully comfortable that I had enough music under my new alias that I really loved and wanted to play at the shows. This was always for me going to be the catalyst for when this concept was going to launch!
As this is your first OTC, how have you gone about preparing for the set?
As mentioned, firstly for me it was about making sure I was bursting with excitement to play the new music under the new alias. So a lot of the preparation went into finalizing these tunes. Further to that, finishing off a heap of new Factor B tunes for 2020 was a top priority – so it's been a pretty long process over the past 12+ months.
Right now I'm sitting on around 25 new tracks that haven't been ID'd, most haven't even been played out in a club! Some will just feature exclusively in these TOTM shows – some will be set for release. Excitingly with so much new music ready – it will just be about going with the flow on the night!
Why did you choose to debut this project in San Francisco? You also announced that you'll be playing a Theatre of Mind set in Birmingham. Do you have other cities in mind?
As you eluded to earlier – management had been approached a number of times by promoters about me doing OTC sets – of which we held back. The relationship between Music First, Insomniac/Dreamstate and the San Francisco Trance family is of the highest caliber. So when my agents went to the market and said we were finally 'ready' for this concept in 2020 – it was fitting that San Fran, the place where I've played some of my favorite shows over past few years – was this scenario that played perfectly into everyone's schedules.
Yes – Birmingham on April 4 and more to be announced very soon!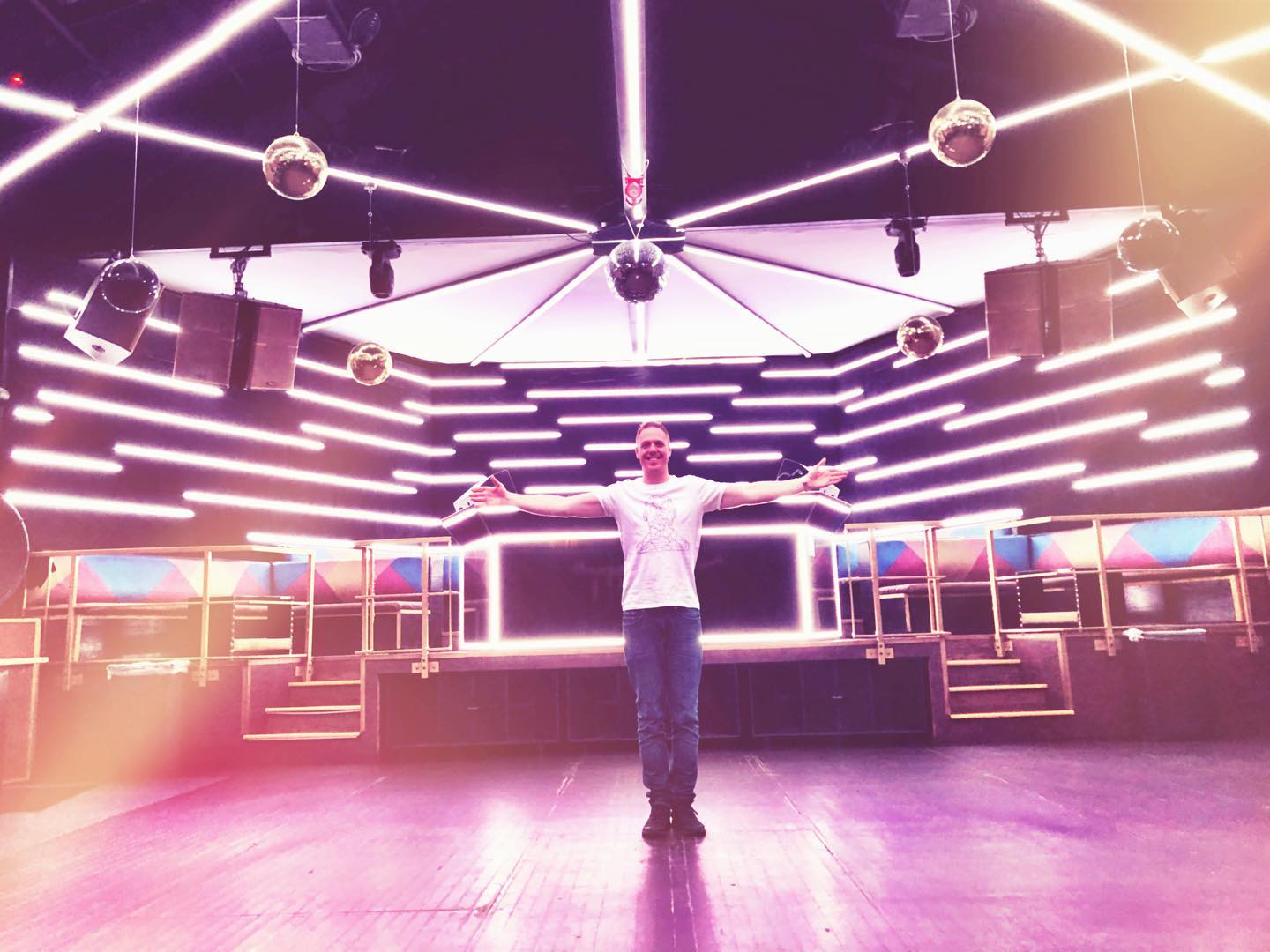 Recently, many legends are returning with aliases or other artists such as yourself are creating aliases separate from your main identities. What role do you feel aliases play in branding?
I feel alias's play a great role in helping fans, followers, and promoters distinguish what type of music that particular artists are going to create or perform. Keep's things fresh! Furthermore – it's a great way for artists like myself to break into new labels and fan bases with music that isn't tied to another alias or style.
Finally, with all of the different sub-genres that can be found under the trance umbrella, what is it about the uplifting and melodic that has you focused on that style?
Well, I'm a huge lover of electronic music in general and I feel it all has its time and place to be wonderful – but for me, the big uplifting stuff is what I grew up on the dance floors with, I know it's emotional power! But going one step deeper – for me it's the connection to the more intricate melodies that draw me in.
So now – after reading this interview you'll understand that although uplifting trance is where my production and musical heartland is – prepare your mind for what that might sound like up to 15bpm slower! 😉
---
Follow Factor B on Social Media:
Facebook | Twitter | Instagram | SoundCloud