Liquid Stranger kicks off the new year with Ascension, a six-track voyage through the unknown that sets the stage for his upcoming tour!
---
Although 2020 has only just begun, Liquid Stranger is already taking bass music once again by the reins with his latest project, Ascension. Since his 30-track album INFINITY released a year ago, Liquid has made massive strides in his intricate trademark sound design. Incomparable to his previous projects, Ascension gallivants through foreign universes and beautifully rips through time and space. The result is six diverse tracks that weave a story that is both comfortably familiar and completely unknown.
As with any Liquid Stranger compilation, Ascension is best experienced by listening to the tracks in order and fully experiencing this blissfully wonky adventure from beginning to end. Unlike INFINITY's softer start, Liquid begins this sonic expedition with a relentless stream of robotic clicks and soul-snatching warbles that lure you in and refuse to let go. Before you know it, you reach the end of the EP and each of the six tracks has fused themselves to your inner core, leaving a lasting impression like no other.
Featuring collaborations with premier artists in experimental bass like LUZCID, Hydraulix, and LSDream, Ascension is a true testament to Liquid Stranger's impeccable dedication to sound diversity.
Stream or download Ascension on your favorite platform today and read on for a play-by-play of each track!
Listen to Liquid Stranger – Ascension on Spotify:
---
Ascension begins with "Psychonaut", a tune that's filled to the brim with glitchy transmissions and greasy slick bass waves.
If there exists a theme song to play upon arriving at the gates of an ultra-futuristic extraterrestrial enterprise, "Psychonaut" would be it. Packed with a crunchy punch, the first track listed on the EP stretches, curls, and twists its way into your cerebral cortex with each high-energy ripple. The second half of the song is a hodge-podge of ambient noise and sludge-like basslines before sinking into a wash of peaceful overtones.
"Ascend" is up next, and with its dream-like intro and chilled undulations, this is undoubtedly one of my favorite tunes on the EP.
Despite my music taste changing exponentially since I first got into bass music, Liquid Stranger has remained one of my favorite artists and "Ascend" explains why. The detailed layering and seamless transitioning between the feather-light symphonies and the heavier, guttural blips is seemingly effortless. Liquid continues to amaze me in how he transcends conventional sound design and goes against the grain with sounds human brains can't even begin to comprehend.
Because of my strong affinity for heavier bass music, "The Hammer" is my top favorite on the EP.
Liquid Stranger and LUZCID have collaborated in the past and have made some absolute heaters together, but "The Hammer" takes the cake. The two held absolutely nothing back when they came together on this tune. Featuring deafening silences in between bone-crushing bass pops, there isn't a single second in this three and a half minute masterpiece that won't have you gasping for breath.
Up next are ""Laser Burn" with Hydraulix and "Sunken Technology" with LSDream.
As one of the more bass-heavy tunes on Ascension, "Laser Burn" features a pitter-patter of blistering bass whomps, but it's still light enough to boogie to if headbanging isn't your forte. "Sunken Technology" starts off with a video game feel; a tumbling of blips reminds me of something I'd hear while racing in Mario Kart, and I can't get enough of it. As the longest song on the EP, "Sunken Technology" is an adventure in itself. The Mario Kart soundscape melts into a wub-filled wonderland as otherworldly basslines of a multitude of wavelengths take over.
The final song on Ascension is "Over n Out", a whimsical blend of uplifting chimes.
Though I'm sad to see this journey come to an end, "Over n Out" is the perfect outro. No other song could make you feel as at peace as this one does, and I'm happy to once again witness the softer side of Liquid's repertoire in addition to his more bass-heavy endeavors.
Other than being a fun and unique collection of songs to bounce around to, Ascension above all else is an exhibit of personal transformation and reflection.
As always, Liquid Stranger has stepped into our minds and hearts to create something that calls for unity in a time where division is prevalent. Ascension is about rising above and doing more for each other and ourselves than what is asked or expected. I am eternally thankful to Liquid Stranger and the WAKAAN family for once again putting together something that truly changes music as we know it.
If Ascension struck a chord with you just as it did with me, be sure to catch Liquid Stranger and friends on tour! With support from Dirt Monkey, INZO, Hydraulix, Sully, and LUZCID, this is guaranteed to be a show you won't want to miss. Visit LiquidStranger.com and snag your tickets to an Ascension show near you today!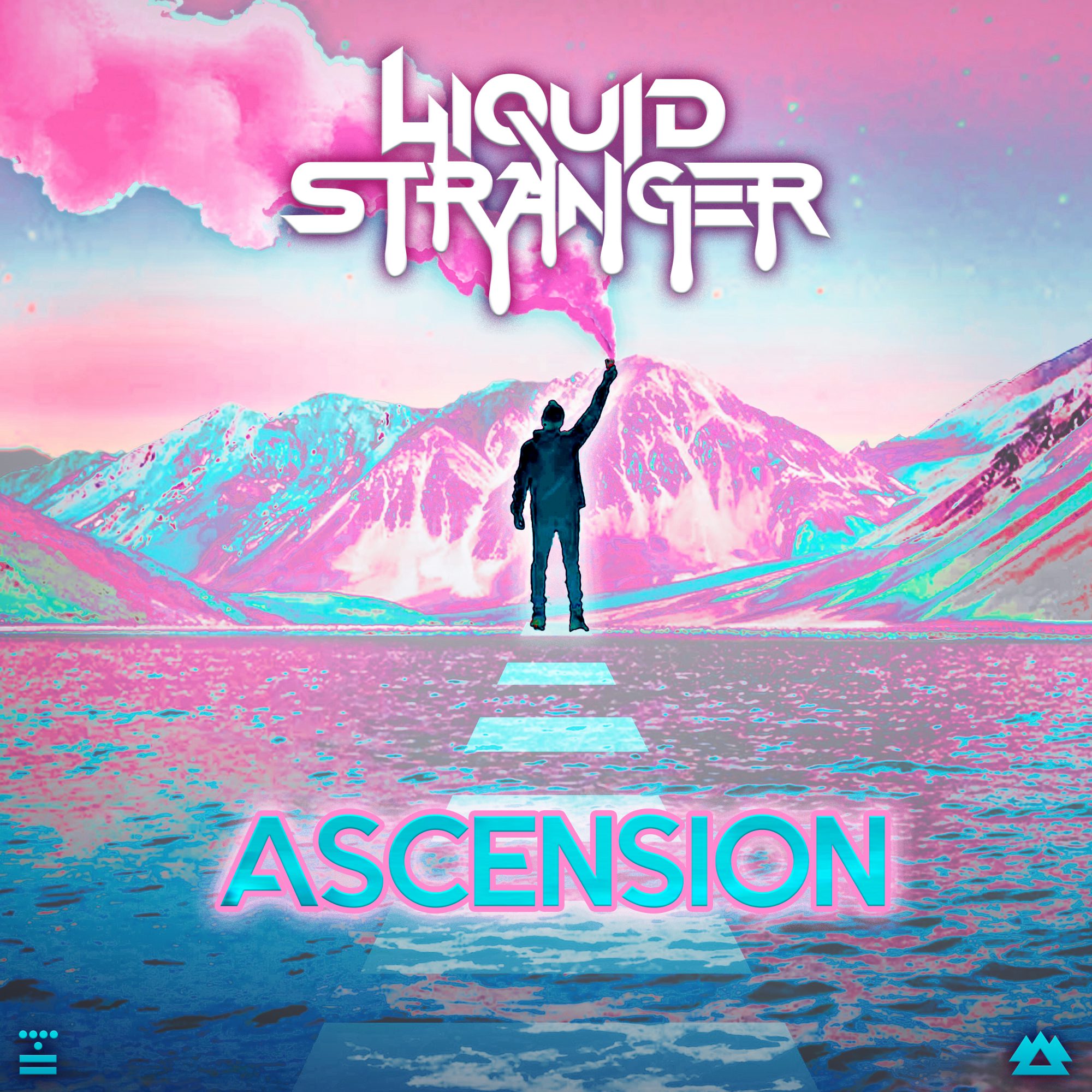 ---
Follow Liquid Stranger on Social Media:
Website | Facebook | Twitter | Instagram | SoundCloud