Speaker Honey might be one of the freshest faces to grace mau5trap but her debut four-track EP Night Visions is an absolute stunner!
---
If you're someone who likes to be on the cutting-edge when it comes to the dance music scene then there's no doubt that Speaker Honey is an artist who you should be paying close attention to. Based out of San Diego, she's been making waves with her sets in support of artists like deadmau5 and more recently her track "Shoyu" was featured on We Are Friends, Vol. 9.
Now, Speaker Honey has returned to mau5trap to release her debut EP dubbed Night Visions that features four quality tunes that will take you on a ride to the realm of house and techno. "Mass" kicks off the EP with a solid techno beat that also brings some eerie, alien-like sounds with it that play perfectly in the track. Next up is "2020 (Night Vision)" that still brings along that tech kick before the vocal leads to its transformation into a fantastic bass house tune fitting for any night drive.
The third track, "P=MV," is full of energy and drives listeners forward with its punchy, techno-laden beat. Of course, the name is fitting considering that's also the formula for momentum and that's exactly what Speaker Honey brings with this tune. Closing out the release is "Dark Fortune" that shows off the darker, electro side of her sound and dominates your eardrums. Close your eyes and let this track take you on a ride, I guarantee you'll come back for another round.
Overall, Night Visions shows off just how technically skilled Speaker Honey is in the studio and has us craving more from this rising star in the scene. Don't sleep on her upcoming performances in the near future as she's joining No Mana at stops on the Secret Something tour!
Listen to Night Visions on Spotify below, download or stream the EP on your favorite platform, and let us know what you think of this fresh release in the comments!
Stream Speaker Honey – Night Visions EP on Spotify:
---
Tracklist:
Mass
2020 (Night Vision)
P=MV
Dark Fortune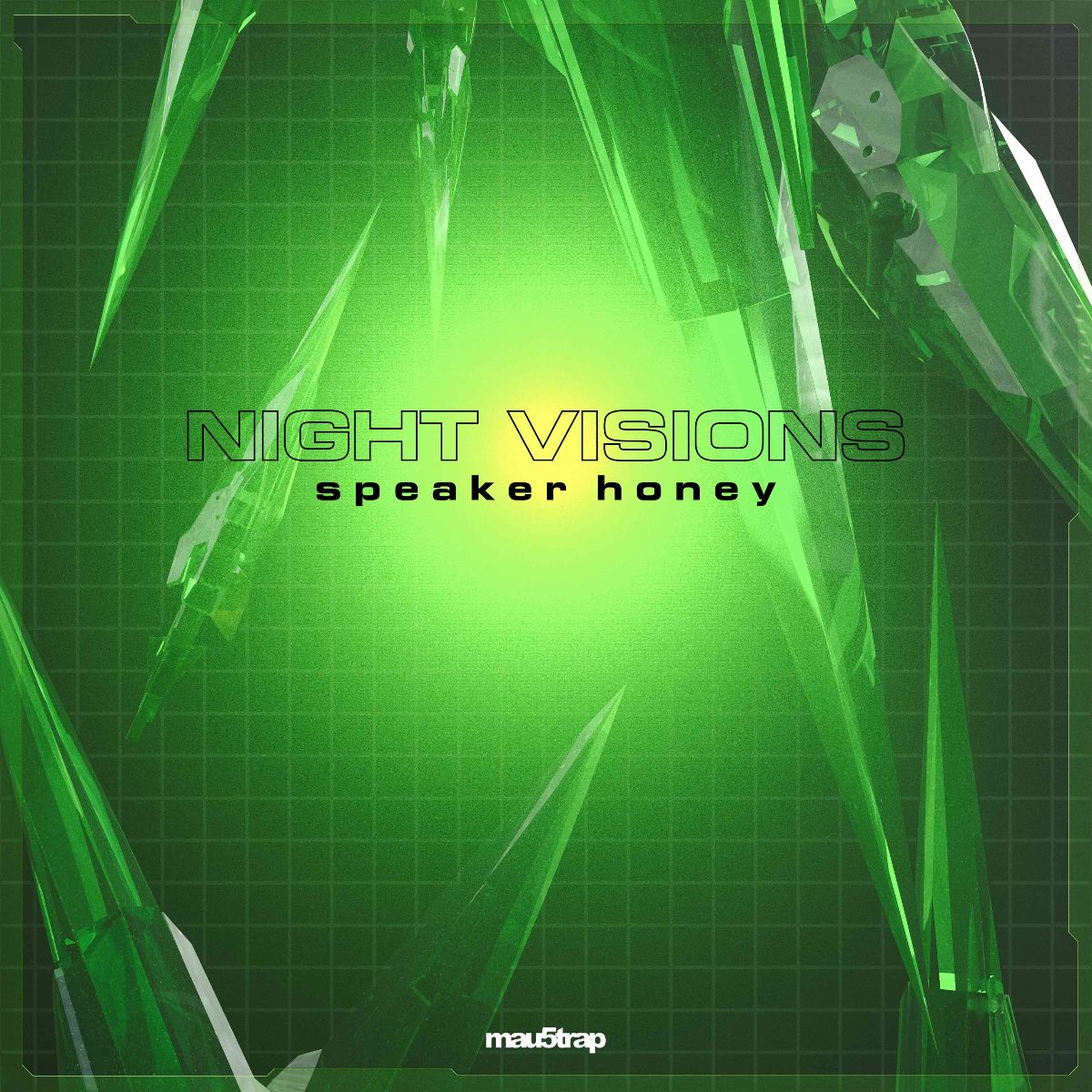 ---
Follow Speaker Honey on Social Media:
Facebook | Twitter | Instagram | SoundCloud