After gifting fans The Free World, a gem of an album in the melodic bass realm, ARMNHMR stopped by to chat about its production and more!
---
When Joseph Chung and Joseph Abella, aka ARMNHMR, burst onto the scene in the mid-2010s, they were destined to change the world of melodic bass forever. Capitalizing on soaring melodies, beautifully layered harmonies, and smashing beats, this LA-based duo created a forceful sound that no one could duplicate.
Over the years they created fiery tracks like "Oceans," "WANT U," and "FAREWELL," that saw them hone in on their sound. Fans were jumping out their seats when news dropped last year that a scorching 13-track full-length debut album was in the works. The Free World is a new soundscape created by ARMNHMR meant to set listeners free through its gorgeous melodies and energetic drops, and boy did it deliver.
Working with an array of vocalists ranging from emotional to strong and soulful, they intricately paint a picture of a diverse and vibrant world. It's clear they put their entire heart and soul into this release, and they proudly stand by it as one of the most career-defining projects yet.
Now, after releasing The Free World, ARMNHMR has embarked on a tour to take them across North America. We had the chance to catch up with them to chat about their album, life on the road, and more, so stream their latest release below and read on for the full chat!
Stream ARMNHMR – The Free World on Spotify:

---
Hi Joe and Joe, thank you for joining us today! First off, congratulations on the release of your debut album The Free World. How does it feel to have that chapter of your careers completed?
It's honestly a big weight off our shoulders. We have been focusing and working very hard towards putting together the best album we could for our fans and with everything being finalized and with the album being completed, it feels like we have overcome a difficult but necessary obstacle in our career.
What would you say was the hardest thing or biggest difference about making a full-length album rather than your previously released EP/singles?
I think making it consistent and make sense as a unit and as a whole. A lot of the songs on the album we wrote a long time ago, and as we progress our skill and creative mindset evolves. We had to rework a lot of our older songs to fit the new sound we were going for in this album. This was very important for us as we wanted every track on the album to make sense with the project as a whole.
My favorite track off of this album is "Forever Young." I'm a big fan of Melanie Fontana's vocals. What it was like working with her and how did that relationship first form?
We have always been a fan of Melanie, we think her songwriting is impeccable and her vocal talent is top-notch. We were looking for a few features for the last remaining tracks on the album, Melanie was always on the top of our list, so we asked our manager to reach out and we loved her receptiveness and eagerness to put together a track with us.
Your use of vocals and layered chords, in my opinion, are incredible. Could you tell us a little bit about the production process for these tracks?
We're originally trance-heads so the inspiration in layering several harmonies, chords and melodies came second nature to us. It was an absolute must for us. We do love simple melodies but something about having several different ones sitting nicely on top of each other is very satisfying. Being said, we used that same idea for all our songs. The devil is in the details.
If you could team up with any singer/songwriter on a future release, who would it be and why?
We have so many vocalists that we have a lot of admiration for. We'd love to work with Dia Frampton, Annika Wells, Elohim, Haliene…we could go all day. These singers just never miss and understand the extremely important role a topliner has. They have the power to make or break a song and always transport listeners to another world.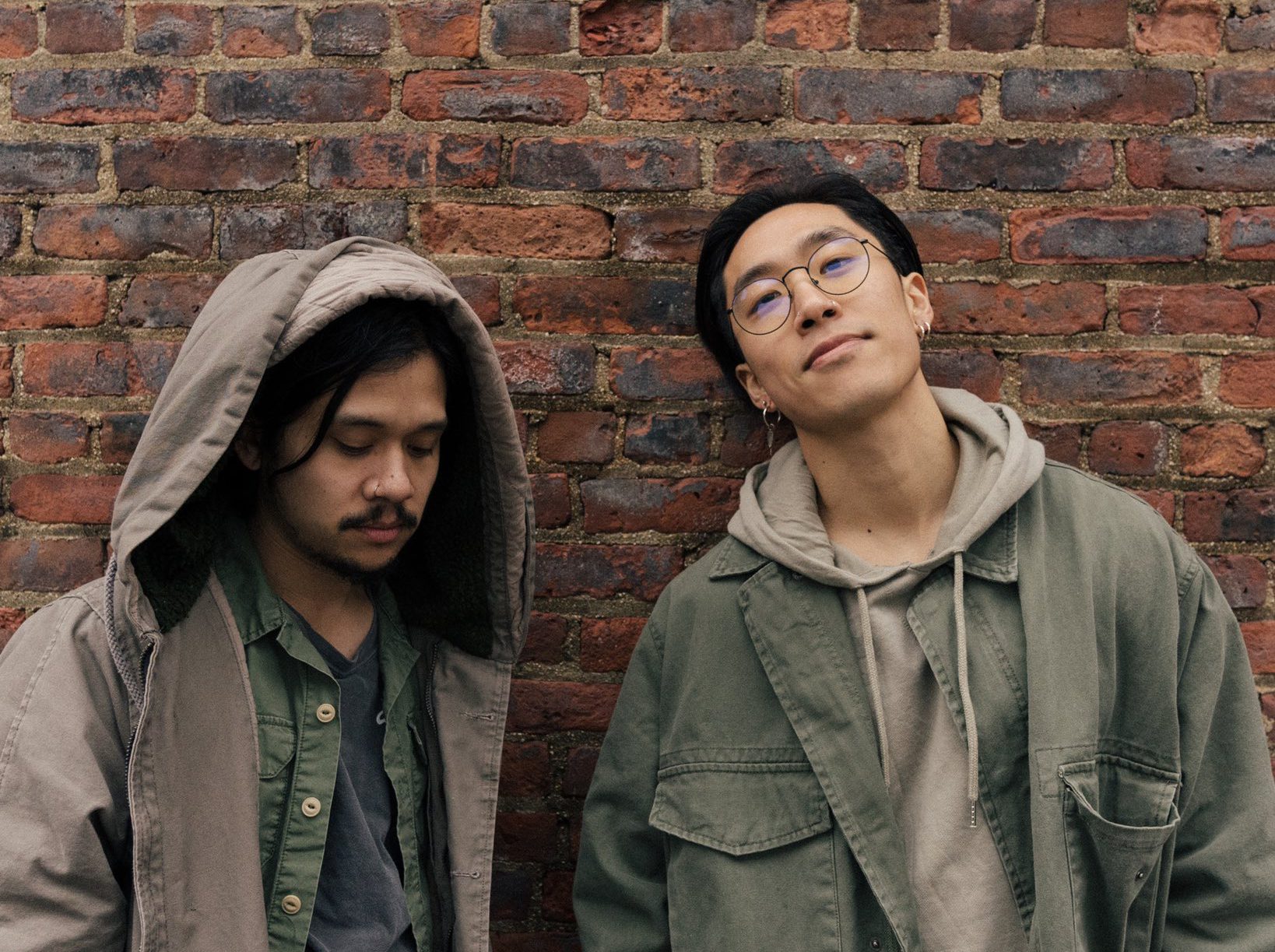 In addition to your album, the two of you have also been on a tour and have already played in cities like Austin, Las Vegas, and Brooklyn. What has it been like on tour so far and are there any future dates that you're most excited about?
Touring, while very exhausting, is always an amazing experience. Getting to revisit places we have been before while also exploring new cities is probably the best part of our jobs. It's great to see the various cultures across the U.S. and internationally. That being said, being away from home and staying with friends/hotels/AirBnBs for weeks at a time becomes understandingly exhausting. There's nothing like sleeping in your own bed.
We have a very exciting show announcement upcoming that we couldn't be more thrilled for. We can't give out any details yet but be sure to keep your eyes out.
With such a busy tour schedule is there anything specific you do to keep your energy levels up and stay healthy while on the road?
Yes, we both try to maintain very healthy eating habits, that's probably the most crucial element for us in regard to maintaining our health. Your body is a temple, and we try to treat it that way.
Looking back at the beginning of your careers, what would be one piece of advice you'd give your past self?
Be patient but continue being persistent. Nothing comes easy so keep your head down and grind it out, that's the key and it always has been.
Finally, you've started the new decade off strong with this album release and tour. Where do you both hope to take ARMNHMR next?
We want ARMNHMR to become a global dance music brand. We're both Americans but we're also Asian. Joe is Filipino and I am Korean. We would love to take our music overseas and show that music can truly bring people together.
From a music standpoint, we are already working on album two. There are some growing pains working on our first album but our ceiling is very high. We look forward to sharing even more music with everyone.
---
Follow ARMNMR on Social Media:
Website | Facebook | Twitter | Instagram | SoundCloud | YouTube