Kill Paris is guiding us deeper into the new year with the release of two fresh singles, "I've Seen It All" and "Ghosty," that will get anyone moving to the beat!
---
Whether he's working hard in the studio, helping others further their careers in the scene, or playing shows to packed venues, Kill Paris has proven time and time again that he's one of the most dedicated artists in the dance music scene. Last year further cemented his place on the list of forward-thinking producers with the release of Galaxies Within Us, a follow-up to 2015's Galaxies Between Us that brought some serious vibes along with it.
Now, Kill Paris is ushering in the new year with some singles that will surely get you moving in all the right ways: "I've Seen It All" and "Ghosty." Both tracks are stunning in their own right with a unique blend of bass, glitch, and electro swing vibes that are impossible to not bob your head to.
As someone who absolutely loves electro swing, the horns and drums really captured me the most on "Ghosty" but the piano melody on "I've Seen It All" is also one that had me falling in love as well. Each track also features a bassline that's perfect for anyone out there looking for a dose of heaviness while still incorporating funky fresh elements that will have listeners coming back for another round.
Speaking about the release today Kill Paris said, "I'm taking a different approach with these next few releases. Galaxies Within Us was more of an 'art project' of mine. These next few songs are meant to bump, they're meant to be danced to. I think "I've Seen It All" and "Ghosty" are a really good introduction to this future EP. Hope my fans love them as much as I do!"
Take a listen to these two fresh tunes from Kill Paris on Spotify below, download or stream on your favorite platform, and let us know your thoughts about them in the comments!
Stream Kill Paris – I've Seen It All / Ghosty on Spotify:
---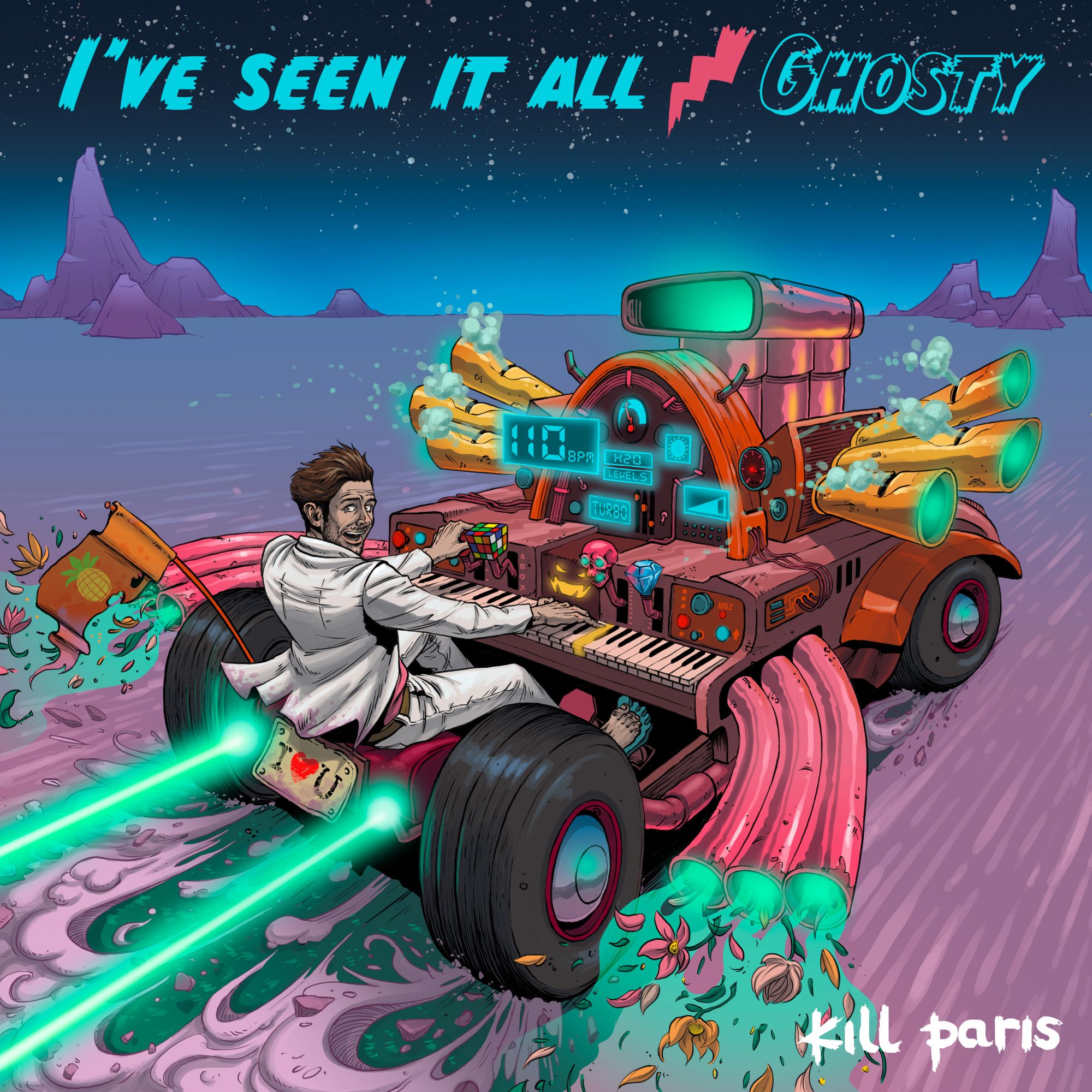 ---
Follow Kill Paris on Social Media:
Facebook | Twitter | Instagram | SoundCloud | YouTube