ASOT 900 Mexico was the final stop on the ASOT 900 worldwide tour. The event delivered amazing sets from the likes of System F, Ben Gold, and more but was marred by numerous organizational concerns.
---
As the end of September arrived on the horizon, I looked forward to attending my very first ASOT Festival, ASOT 900 Mexico. The lineup was stacked with some of the biggest names in the trance scene and I was fully prepared to put myself into a state of trance. I couldn't wait to finally catch Ferry Corsten presents System F after missing the set at Dreamstate SoCal last year, hear the hard banging sounds of John "The Boss" Askew, revel in the awesomeness that is Armin van Buuren, and so much more!
The day of the show finally came and I couldn't wait to get my trance on, but I was at a disadvantage since I arrived on the same day as the event.
Why? Ticketmaster Mexico has a policy of having international ticket holders travel to one of their many centers to pick up the tickets in lieu of sending them via mail. Further, not every center has will call tickets for pick up, as some only handle sports tickets, so there was quite a bit of research to be done prior to pick up.
Due to the location of our hotel, we traveled quite far to the nearest available ticket center and by the time we arrived back at the hotel, it was nearing 5 PM. This is definitely something to keep in mind for the future if I plan to head down to Mexico for another show as it cut into a large portion of our day.
After rushing to get ready while eating, we were off to the Parque Bicentenario to meet up with friends and trance around with Trance Family Mexico.
When we arrived we were taken aback at the long line to enter. The first artists began their sets at 6 PM and when we arrived just before 7 PM we didn't expect to see a line spanning numerous blocks. Apparently, there were three entrances, but I'm not sure if that was communicated clearly to attendees. Many people waited upwards of two hours in that line before entering.
Due to the delays in getting inside the venue, I missed out on sets from Ruben de Ronde and Luke Bond. I was extra sad to miss Luke Bond as I had been waiting for years to hear him live, but once I was inside I was happy to get to dancing.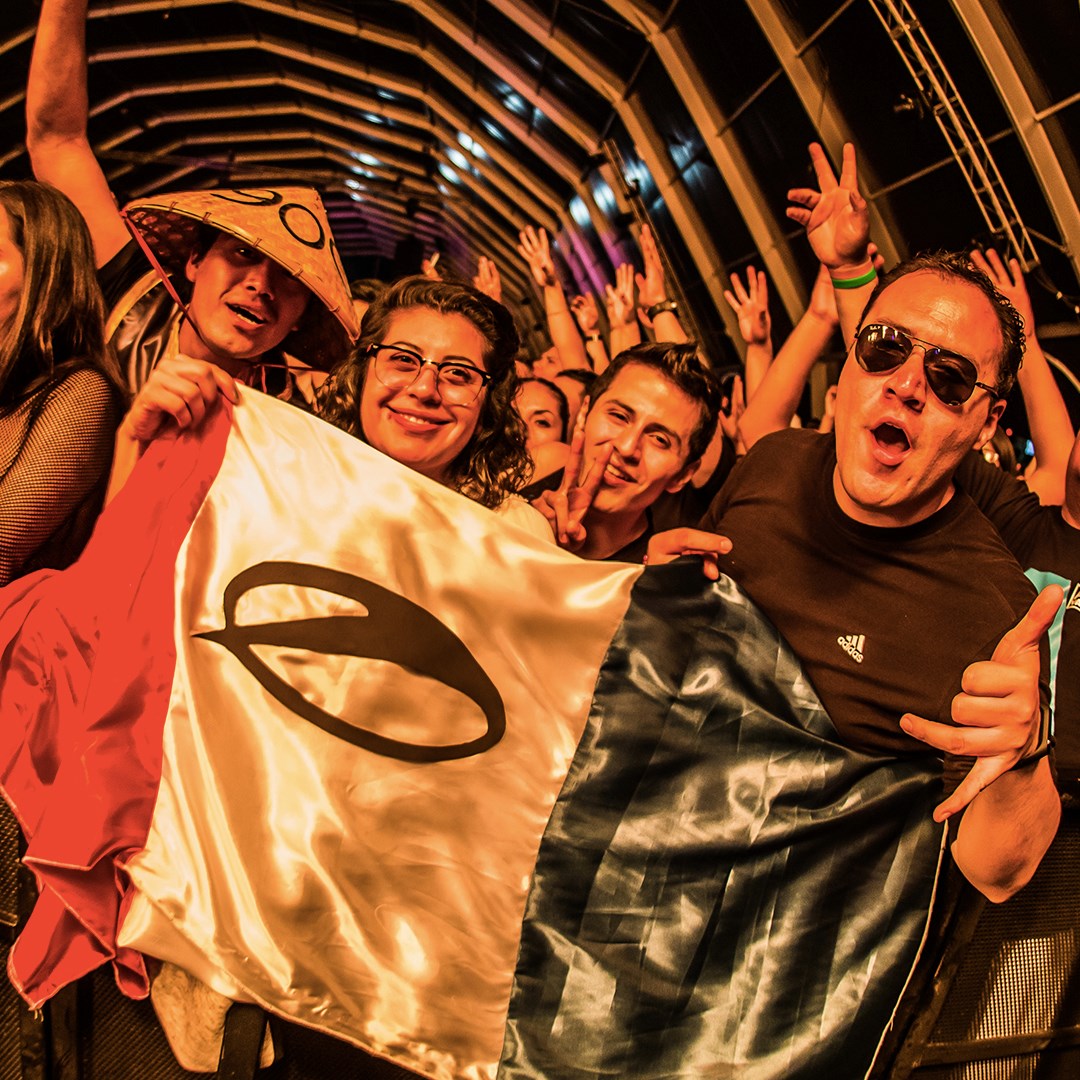 After waiting for two hours, the first stop once I was inside was to the restroom where I encountered a different experience than festivals in the US.
The bathrooms were interesting as there was a person at the entrance of the men and women's bathroom handing out toilet paper… something I've never seen at a festival. The men were given one sheet at a time, which led my husband to walk away and come back over for more. When he asked for more, though, they declined. I will say that at least in the women's line we were given about five sheets at once, but it still was quite a culture shock for me.
Just like many festivals around the world, ASOT 900 also had numerous cell phone robberies and a lot of trash left around the venue. Both of these things are a growing issue in the festival community and I hope there's some way we can all combat these issues in the future at all events.
Also it is important to note that you should pay attention to your body when in Mexico City if you are not used to the high altitude. Even though he was completely sober, someone I was with experienced a lot of cranial pressure and when he went to medical was told he had altitude sickness.
Thankfully, I was able to catch the last half of a set I had been chasing: Ferry Corsten presents System F.
Since I missed out on seeing Ferry Corsten presents System F at Dreamstate SoCal last year, his set was one of my most anticipated sets of the night. It was amazing to hear some of his iconic tracks such as "Elevate," "Solstice," and of course "Out of the Blue". I was in awe that he played the violin edit of the track because it's so beautiful and full of passion.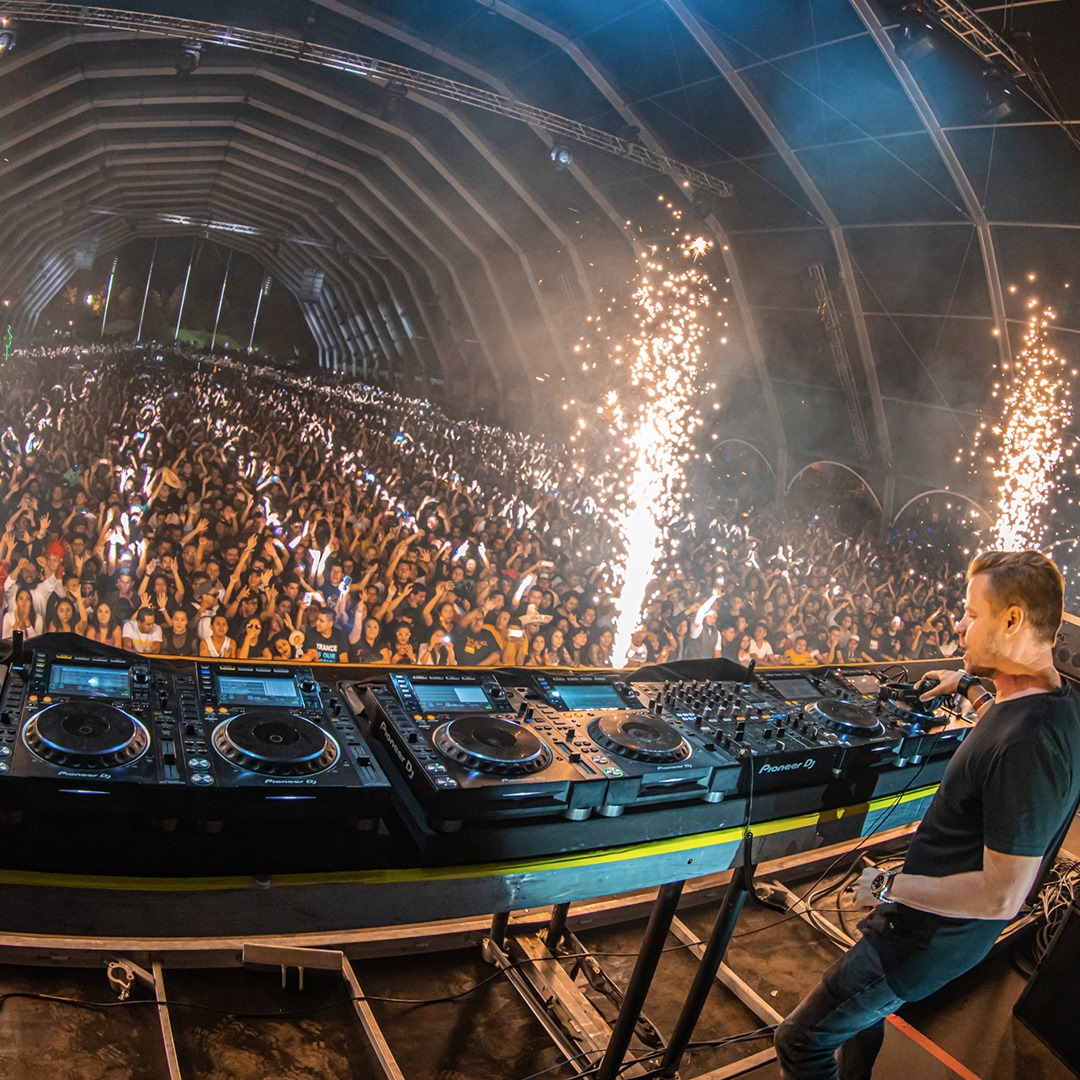 After System F's performance, we ventured over to the "Road to 1000" stage to check out Ben Gold's set.
I've spent a considerable amount of time covering Ben Gold's latest tracks in support of his album Sound Advice (Chapter Two). Since the album dropped the day before ASOT 900 Mexico so I was excited to hear what he would be dropping at the festival.
The track selection during the set was a potpourri of his songs to show off his diversity. I loved hearing the tracks from the album which included "Sapphire (Recut)," "A Thousand Times," and "Come Home".
I have to say that there was one uncomfortable moment during the set, though, as projected behind Ben Gold were images of Black Women wearing white paint on their faces and twerking. Obviously, these images did not go with the music and were very distracting, lasting for the duration of at least two tracks. To this day, I'm not sure why those videos were shown but it was definitely offputting.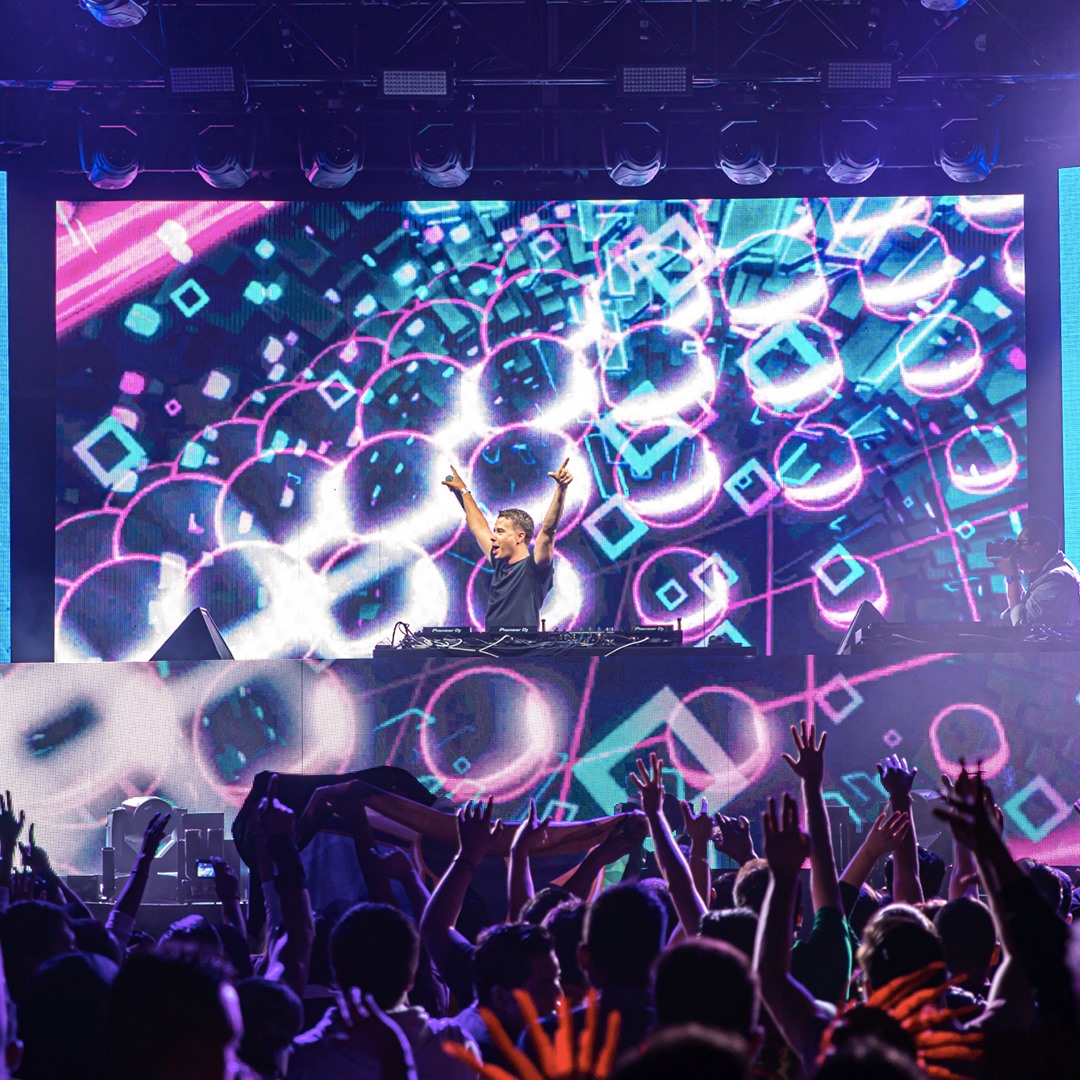 Obie Fernandez and Lightform's set was another I was looking forward to, but they were stacked up against Armin van Buuren himself.
Because of the set time conflict, their set was initially very under-attended as everyone flocked to the mainstage. By the time I ventured off, though, more and more trance fans headed over to their performance. It was nice to support local acts and I loved what I heard. They started their set with some harder trance that ultimately became more melodic during the time I was there.
I did venture over to Armin van Buuren's set as well because you have to during an ASOT event!
He played a mainstage set with booming bangers with visuals to match. Though that more mainstage sound was not really my thing, the crowd loved it! I rounded the night off with John Askew who brought the hard-driving tech-trance flavor and was a great way for me to end the night.
During ASOT 900 Mexico I definitely found out that Trance Family Mexico is super passionate about the genre.
During my time at the event, some of the most fun I had was trancing together to all of the amazing music alongside some of the most passionate trance fans out there. In all honesty, I'm not sure if I would return as there are a variety of other stops to choose from that ASOT heads to. That being said, I would recommend that trance fans nearby check out a future iteration of ASOT Mexico or really any trance event in the area.
---
Connect with A State of Trance (ASOT) on Social Media:
Website | Facebook | Twitter | Instagram | SoundCloud