Buckle up everyone because Whethan is ready to leave a magical impression on the music scene in 2020 with his forthcoming album Fantasy!
---
Whethan, who has been rising to the top with performances at major festivals and tracks like "Be Like You" featuring Broods is starting off the year with a new single, new album, and a new tour. New everything. The 20-year-old talent just released his collaboration track "Stay Forever" featuring STRFKR off his debut album Fantasy. The single is dynamic and brings a sense of ease to the ears. The first drop will make your shoulders groove and you'll slowly start to fall into a trance—and a beautiful trance at that.
The vocals complement the chord progression beautifully, especially before the second drop. The track steadily builds up and the explosion of euphoria hits. No joke, get ready to dance by this point. Words can't describe the feelings that "Stay Forever" ignites, but I can only imagine the fantasy Whethan is going to create on his album. Following that epic drop, the track begins to fade out and ends on a smooth, relaxing note. It leaves you wanting more. Seriously… I wish the song was longer. 
Check out the "Stay Forever" music video below or listen to the track on your favorite platform. For fans of Tron or vaporwave, you'll appreciate the aesthetics. The end is brilliant, it perfectly sums up how we all feel when a music festival ends and we're forced back into reality. Tragic.
Watch Whethan – Stay Forever on YouTube:
---
Additionally, Whethan will be going on a quickfire tour this spring as well.
For fans in Los Angeles, San Francisco, Chicago, New York, and surrounding areas—Whethan is kicking off the Fantasy tour with support from Chrome Sparks and Ramzoid starting March 26. Each show will feel like a pop-up show, so you can expect special surprises, new music, and an opportunity to create new memories.
Tickets for the Fantasy tour are on sale now via Whethan's website. 
Whethan – Fantasy Tour – Dates: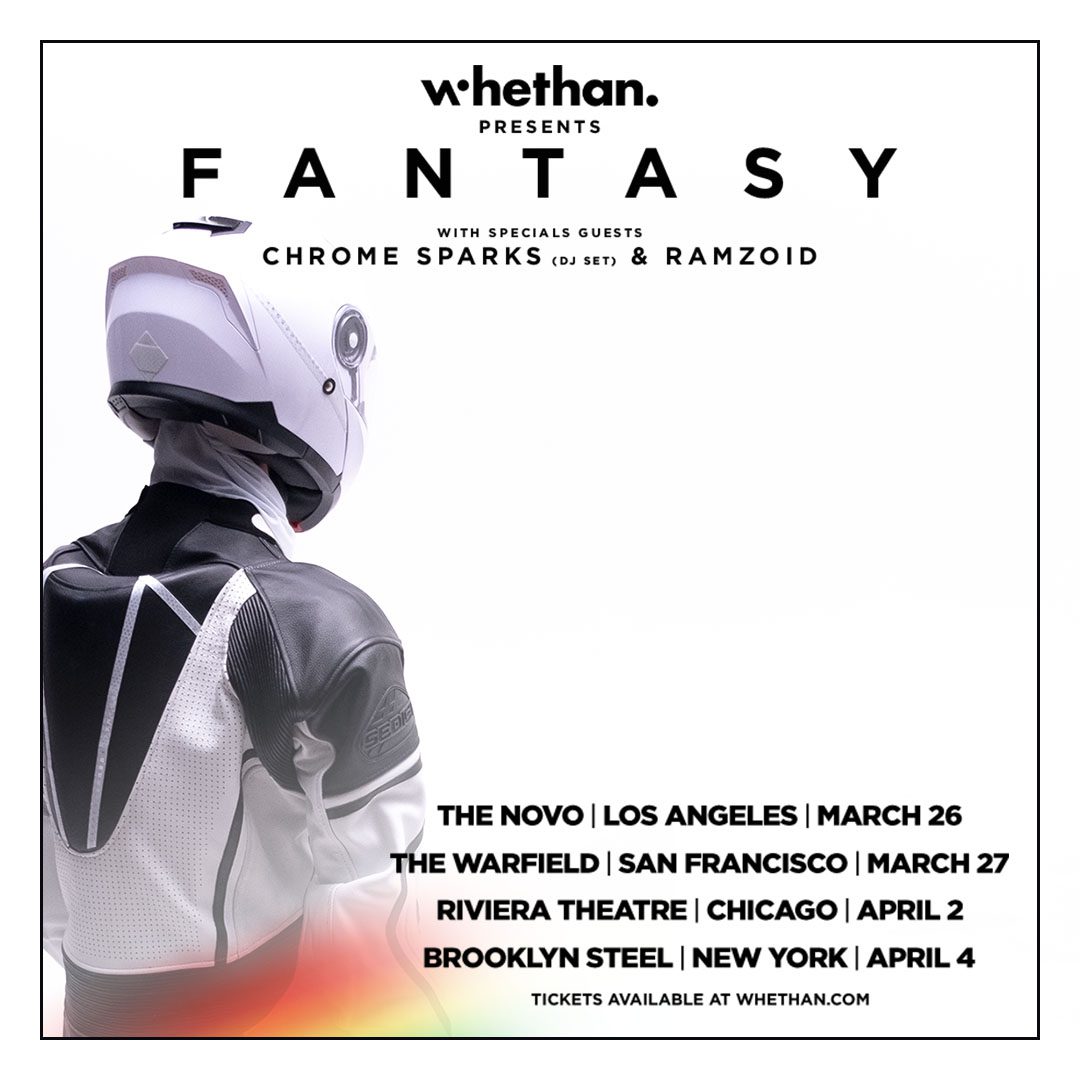 ---
Connect with Whethan on Social Media:
Website | Facebook | Twitter | Instagram | SoundCloud | YouTube