Eyes Everywhere unleashes the tech-house fire with Coupla Blues, a body rocking, two-track EP infused with unrelenting character!
---
New music alert! Eyes Everywhere jumps back on Psycho Disco! with a phenomenal EP dubbed Coupla Blues! As one of the labels shining stars, we have already become privy to their dance floor rocking tunes with their hit EP's Talk and Soul Cycle, as well as singles that include 'Kmart Krump," "Ride Me," and many more. But, for this go-round, the boys dig even deeper into their musical toolbox, showing us that they are the ones to watch as the new decade gears up.
Making their come up in the great city of Buffalo, NY, Eyes Everywhere (Kyle Tatum and Brian Doyle) have explored a vast array of sounds ranging from crust punk to trance. Eventually, their love for dance music would take them on a journey of growth as they wowed crowds and explored their musical creativity on Holy Ship, as well as at Camp Bisco and HARD Summer.
Now with releases on major labels including Desert Hearts, Toolroom Records and of course, Atlanta-based Psycho Disco!, the boys remain dedicated to honing their craft as they land gigs everywhere from Buffalo, Detroit, Denver, LA and beyond. I am particularly excited because as they bring something fresh and funky to the table every time they take the stage it is their ever-expanding expertise in the studio that will allow them to consistently churn out dance floor gems like their forthcoming Coupla Blues EP! 
Continue on to get an exclusive listen to Coupla Blues, pre-order it ahead of its full release on Jan 10, and read on for my review on the two tunes!
Stream Eyes Everywhere – Coupla Blues on SoundCloud:
---
The title track, "Coupla Blues" inspires us to get off the couch and into the groove!
With just one listen I am enamored by the swirling sound details that spin playfully among a domineering tech house kick. With echoing lyrics that act as one of many fierce focal points, my body is switched on with the announcement that "tonight's the night." Like a moth drawn to a flame, I can't help but begin to crave a night out at the club, the place that we flock to when we want to shake off the stress of the day.
But this track does more than just help to shake off the stress. It offers up an off-the-wall escape packed with boundless energy that attaches to each and every fiber of the soul. With moments that feel lighter than air coupled with waves of fun peak hour flair, "Coupla Blues" has the ability to become a fan favorite dance floor anthem.
"In The Corners" flips the script as we enter a much darker domain of sound.
When I look at "In The Corners" as a whole I immediately want to grab a partner and groove down low as the deep sexy lyric guides my every move. This track inspires physical exploration as the hot and heavy synth line keeps my mind locked in a trance and my body gyrating in ways that would make my parents blush.
When I close my eyes I imagine a dark club in the early hours of the morning as the swirling lights cast a glow on the bodies caught in the grip of sultry debauchery. While we are literally just getting into the new year I can already say that this will be one of my favorite tunes of 2020 because it embodies the very essence of club culture through both the intense sound elements and lyrical imagery.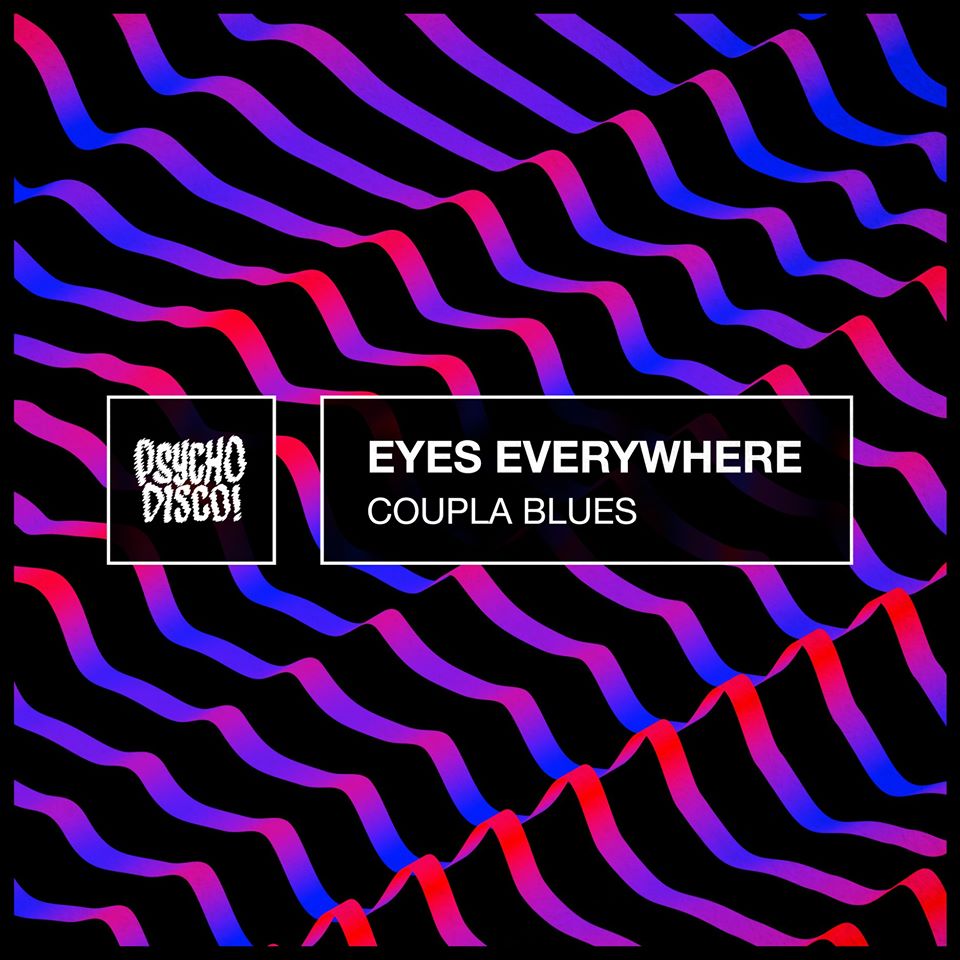 ---
Connect with Eyes Everywhere on Social Media:
Facebook | Twitter | Instagram | SoundCloud