Gallie Fisher and Jas Elliot's latest release "Far Away" is a haunting tale of lingering love that will have you reaching for the tissue box and hitting repeat over and over again!
---
Rising star Jas Elliot has been involved in the scene for years now, lending his talents as a writer and producer to artists around the globe. Gallie Fisher, on the other hand, released her debut album Tales from The _ early last year and has been rising to popularity thanks to her vocal feature on Crystal Skies' "Never Change" on Ophelia Records. Now, for his debut release, producer Jas Elliot has joined forces with singer/songwriter Gallie Fisher to create a seriously stunning indie-electronic track.
Titled "Far Away," the song is quite literally haunting as it sings of a lingering "ghost" belonging to who we can only presume to be a past lover. Elliot's brilliant composition and dark melodies have been paired with Fisher's singing and songwriting abilities to create a tune that has an ominous tone and conjures up images of isolation and loss.
Speaking on the track, Fisher explained, "'Far Away' is a dark soliloquy about the paradoxical loneliness humans experience in times of isolation. Filled with self-posed questions about the balance between darkness and light, it challenges the nature of doubt and its emotional origins."
This song is ideal for the cold winter months and one I could easily see myself listening to on repeat during a breakup while sobbing into my tub of Häagen-Dazs ice-cream. It's truly a remarkable track that hits you hard in all the best ways. If you're looking for a song to trigger all the feels, "Far Away" will certainly do the trick.
Take a listen to the track exclusively here below, pre-save it ahead of its full release on January 10, and let us know what you think in the comments!
Stream Gallie Fisher & Jas Elliot – "Far Away" on SoundCloud:
---
"Far Away" – Lyrics:
I hope you understand, you need to see
I'm starting to think your ghost will never leave
Put the pen on the paper, but it leaves no ink
I'm starting to think your ghost is part of me
Far away, on your own
Said I told you so
Far away from all you know
In the cold, on your own, troubles overgrow
So far away from any home, any home
I hope you understand I hope you see
Every hour of every day it tortures me
Throw the enemy out to gain a victory
I'm fighting to get this ghost to finally leave
Far away, on your own, said I told you so
Far away from all you know
In the cold, on your own, troubles overgrow
So far away from a place called home
A place called home
A place called home
A place called home
A place called home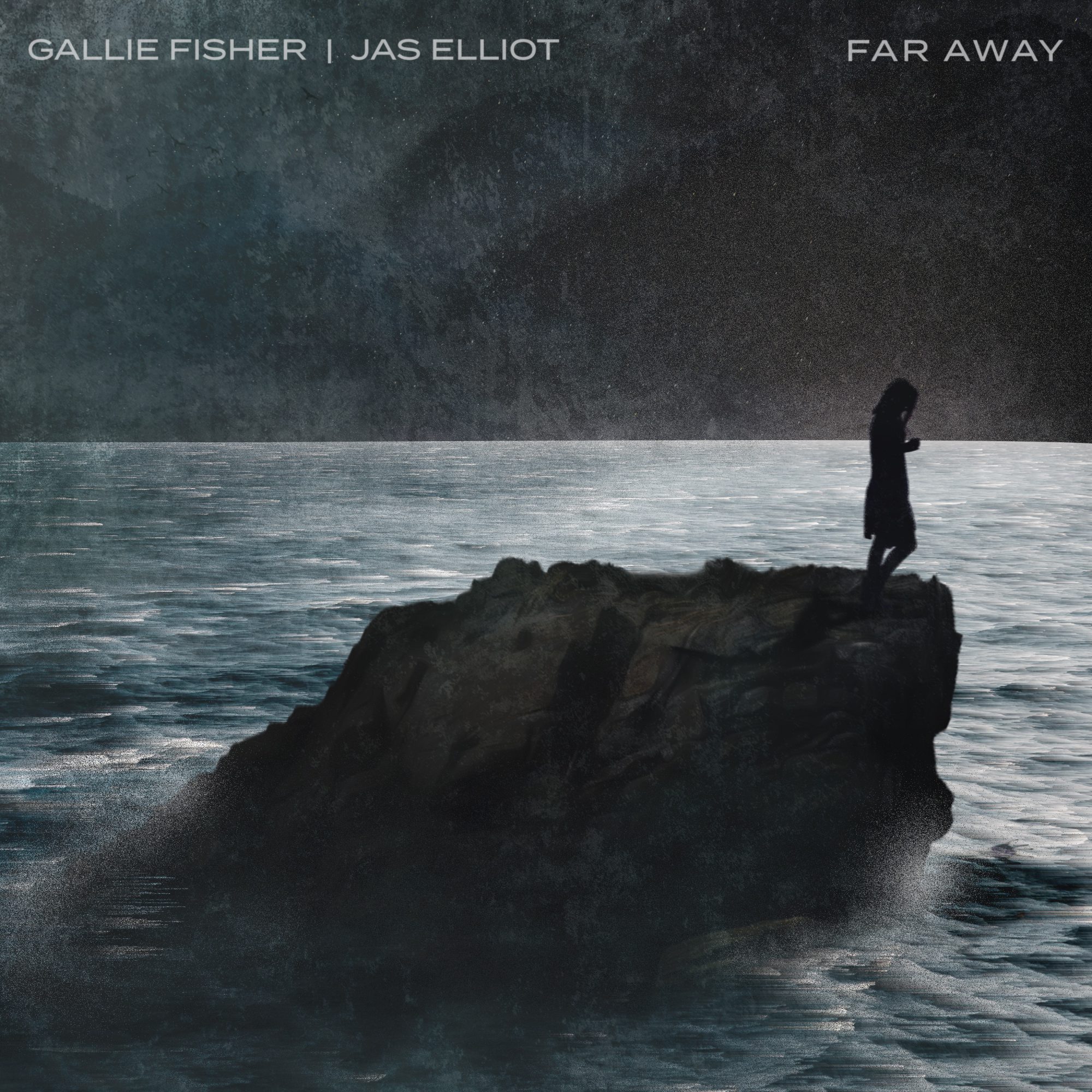 ---
Connect with Gallie Fisher on Social Media:
Facebook | Twitter | Instagram | SoundCloud
Connect with Jas Elliot on Social Media: