Ryuken delivers the first release of the decade on 40oz Cult and continues to prove that they're among the "Hottest Around" in the bass house scene!
---
After pursuing solo careers and keeping busy with plenty of sets and releases, cousins Aaron Doyle and Jeff Cox first joined forces as Ryuken back in 2016 and haven't looked back since. Last year, the London-based duo made their mark on the bass house scene with a number of releases in the bass house realm like "Drippin" and "Pimp" while catching the attention of tastemakers as well.
They closed out the decade with the release of the Lethal Weapon EP in December and are already firing on all cylinders in 2020 with the first release of the decade on 40oz Cult, "Hottest Around." A fresh bass house banger with a sick vocal hook, this is a perfect track to add to your playlists to start the year off right!
Related: Want to learn more about this dynamic duo? Check out our interview with Ryuken and stream their guest mix!
Speaking about how this dynamic duo became the latest artists to join the 40oz Cult, Wenzday stated, "I first discovered Ryuken when I got a demo sent to me for my radio show "Everyday is Wenzday." I instantly became a fan and asked them to do a guest mix for me and we have been supporting each other ever since. I'm so excited to have them as our first release of 2020 with "Hottest Around" as I've been playing this one out for a minute!"
Expect plenty more to come from Ryuken as well as 40oz Cult as we continue to make our trek deeper into the new year. If "Hottest Around" is an indication of what's yet to come we're excited to see the CULT gang expand and thrive in 2020 and beyond!
Take a listen to "Hottest Around" exclusively here below, pre-save the track on your favorite platform, and read on for some extra insight from Ryuken!
Stream Ryuken – Hottest Around on SoundCloud:
---
"During 2019 we had a couple of more summery tracks so after the summer ended we wanted to focus on our sound, and get it to sound more raw, more dirty. So when we made 'Hottest around' we knew we had made a track that we thought had captured what we were going for. We were really excited when '40 oz Cult' said they wanted to sign the track, as we felt that the track really suited the labels sound."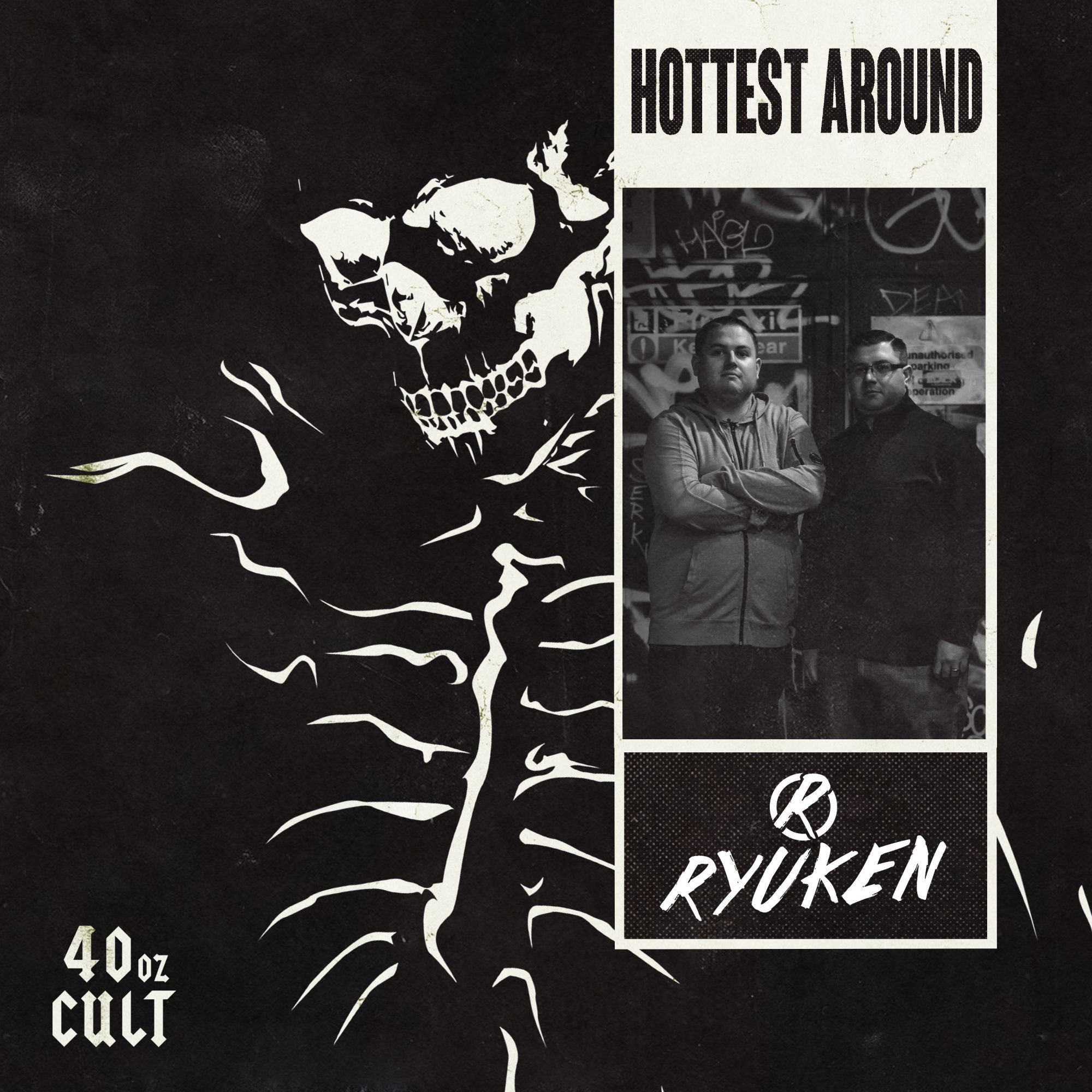 ---
Connect with Ryuken on Social Media:
Facebook | Twitter | Instagram | SoundCloud