This year's edition of SnowGlobe is set to bring plenty of great music from talented artists and these are the sets you cannot miss at the fest!
---
SnowGlobe is arriving ever closer by the day and my own excitement is at an all-time high. The festival will be held at the South Lake Tahoe Community Playfields & Bijou Park on December 29-31 and host a variety of music, art, a big air ramp, and tons of vendors to explore.
Whether you like hip hop, heavier bass, melodic tunes, live instrumentation, or live vocals there will be something for you to enjoy. Of course, headliners Skrillex, Fisher, Gigantic NGHTMRE, GRiZ, Louis the Child, Tchami x Malaa, and ZHU are sure to draw huge crowds over the weekend, but there are certainly some great sets you will want to arrive early for.
To help you dig deeper into the lineup, I've compiled some of the artists that have impressed in the past and am stoked to see close out my year. Check out my list of can't miss sets at this year's SnowGlobe and be sure to snag a ticket before it's too late!
Related: Heading to SnowGlobe this year to ring in 2020? Get hyped and explore the lineup with our playlist! Last Chance Tickets are still available on the website!
Five Artists You Simply Can't Miss at SnowGlobe 2019
---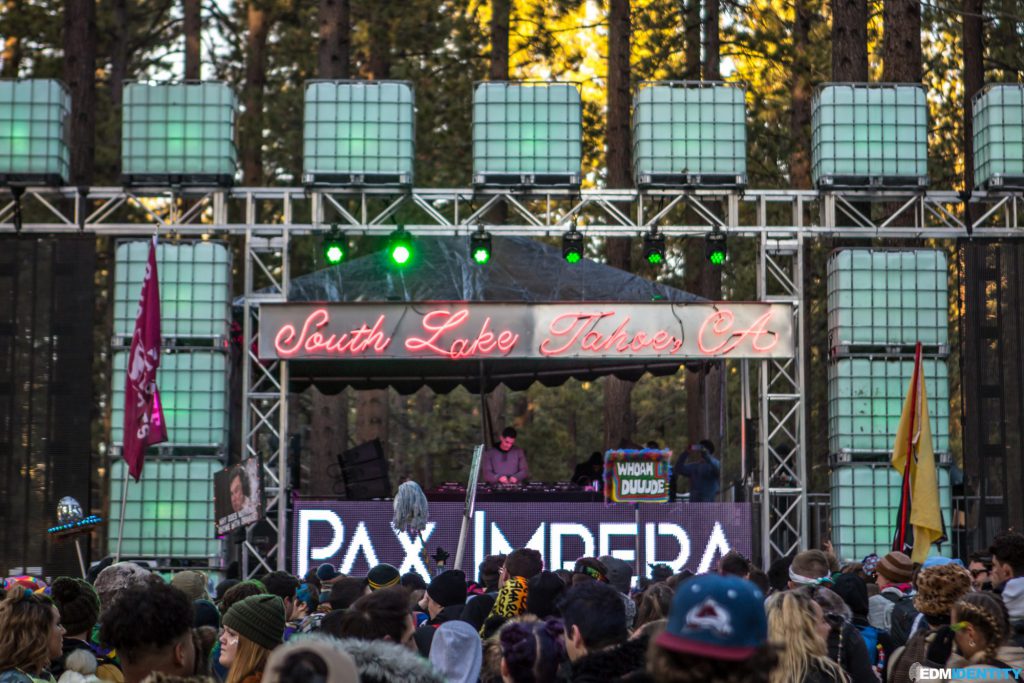 Pax Impera
Facebook | Twitter | SoundCloud
Pax Impera returns to SnowGlobe with tons of new music and it's going to be insane. In 2019 he has released a handful of singles including "Low," "Purge," "Broken Soul," "Ascension," and "Paranoia" on Deadbeats which is an undeniably filthy track. Having just graduated from Chapman and in full production mode, I cannot wait to see what kind of set he puts together. Do not sleep on Pax Impera because his set will be full of grungy, dark, high-energy hard-hitting bass beats.
---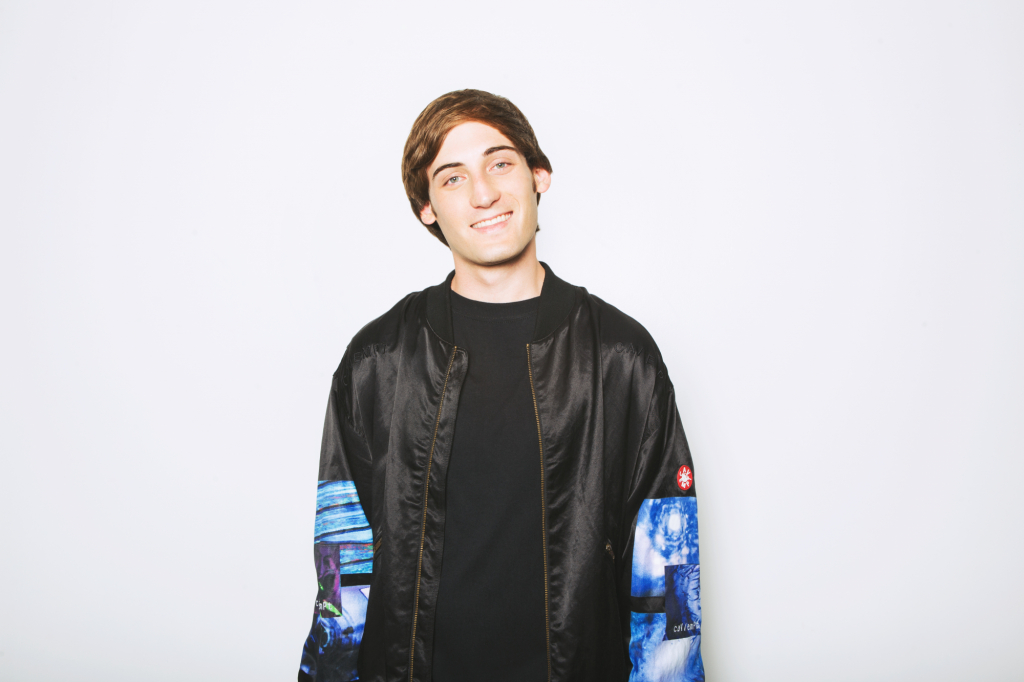 PLS&TY
Facebook | Twitter | SoundCloud
Melodic and full of good vibes PLS&TY's future bass sound will be a fun bouncy set. His track "Good Vibes" topped the iTunes Electronic chart in the United States, Germany, Poland, and The Netherlands and I cannot wait to vibe out to his infectious synths. Having released singles on Dim Mak, OWSLA, Universal Music, and other large labels there is no doubt PLS&TY will put together a stellar set. Don't lag getting in on Friday because this is a set you do not want to miss.
---

Deathpact
Facebook | Twitter | SoundCloud
Strap in for this one because Deathpact is making his SnowGlobe debut and it's going to be absolutely bonkers. The masked producer has created a major buzz collaborating with artists like Rezz and 1788-l while releasing some of his own insane, aggressive, high-energy, dark productions. Not much is known about the mysterious producer, but if his one and only Shambhala performance is any indication of what we can expect at SnowGlobe we are in for an epic experience.
---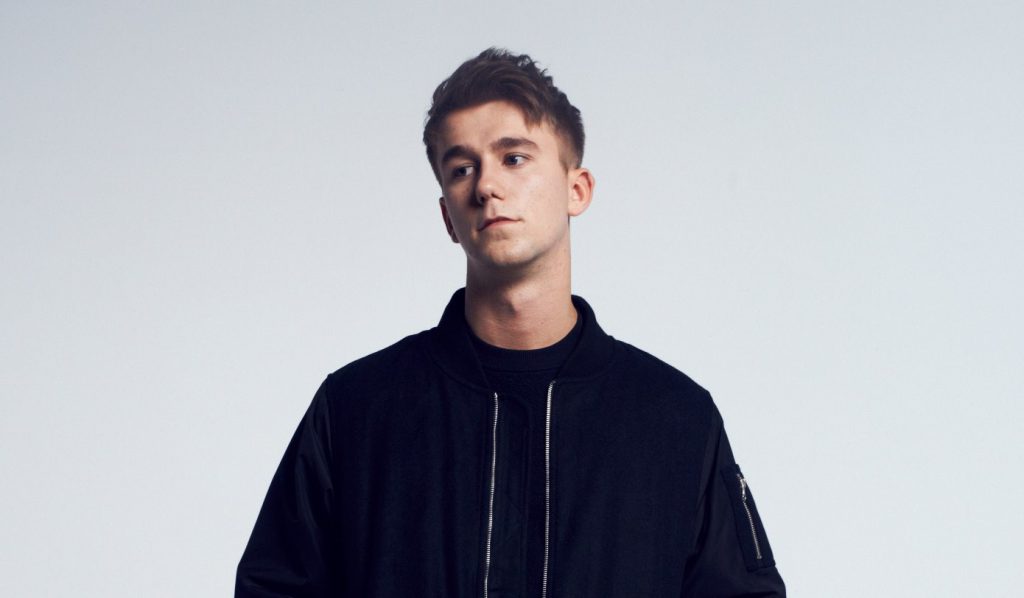 SG Lewis
Facebook | Twitter | SoundCloud
SG Lewis will be an exciting set to see because he does everything live from the mixing and vocals to playing the guitar. Over the last two years, SG Lewis has released a plethora of music including a three-piece album including EPs Dusk, Dark, and Dawn with features from AlunaGeorge, Drew Love, Totally Enormous Extinct Dinosaurs, HONNE, and others. I think this set will have a little of everything from funk to electronic break downs that will have the crowd grooving start to finish.
---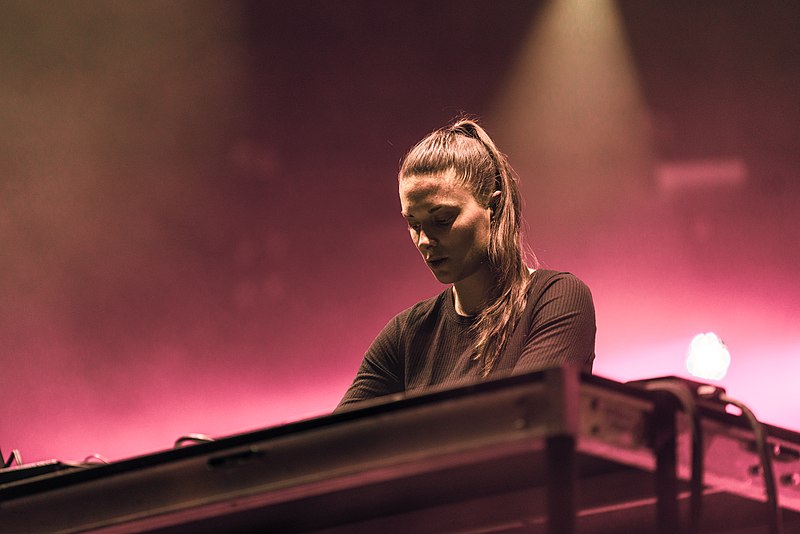 CloZee
Facebook | Twitter | SoundCloud
I missed CloZee at Lightning in a Bottle and I will not let that happen at SnowGlobe. Inspired by sounds of the world CloZee's unique blend of tribal beats and experimental bass sounds will transport you to another world. The French producer's sound will fit perfectly amongst the beautiful landscape of South Lake Tahoe. Listening and dancing to the sounds of CloZee with the trees in the background will definitely be a highlight of my SnowGlobe. I bet it will be one for you too!
---
Connect with SnowGlobe Music Festival on Social Media: