After a year of touring across the world, Dutch rising EDM star Jimmy Clash gives us a high-energy big room mix full of some of his best tracks.
---
Born in Delft, Netherlands, Jimmy Clash knew from a young age that music was his passion and first started producing around the age of 13. Since then, he has developed an energetic big room and electro house sound that he's known for today while also making dancefloors move with his highly curated sets.
A trend in Jimmy's career has been working with other artists and powerhouse labels in the genre like Revealed, Protocol, Spinnin', and Smash The House. 2019 saw him reach great heights and release collaborations like "Forever" with Vanto and "Never Wanna Let You Go" with Kill The Buzz. Some of his other recent releases have included collaborators like Kura, Tony Junior, Alpharock, and Ralvero as well.
He's also been touring all over the world, playing shows in Europe along with several tours across Asia that saw him touch down in countries like Japan, Thailand, and China. With the end of the year on the horizon, we caught up with Jimmy Clash to reflect on his recent releases, his growth as an artist, and plans for 2020, so listen to his guest mix below and read on!
Stream EDMID Guest Mix 198 || Jimmy Clash on SoundCloud:
---
Thanks for chatting with us today, Jimmy! Let's talk about your recent single "Forever". It's your second collaboration with Vanto, an exciting up and coming producer from Korea. How did that relationship start and do you plan to collaborate with him again in the future?
Hey! It all started back in 2017. I met Vanto online through Facebook. He sent me over some drafts he was working on. I really liked one of the drafts. After working on it and sending the project back and forth it eventually turned out as "Golden Skies", our first track together. A few months later we met each other in person during Ultra South Korea. I had a performance there and Vanto joined me on stage to play "Golden Skies" together. After 1.5 years we're back with another smash called "Forever."
Another one of your singles from 2019 is "Never Wanna Let You Go" with Kill The Buzz. What was it like to work with a legendary producer like him? What were the studio sessions like?
The moment I received the vocal topline from my management I was in love with it. I started working on the song, making chords, adding the drums, etc. After a few weeks of working, I sent the project file to Kill the Buzz and we finished it up together. Eventually, the song got released on Nicky Romero's Protocol Recordings.
Your releases have come on high profile labels like Revealed, Protocol, Spinnin', and Smash The House. As an artist rising through the ranks of the scene, what has their support meant to you and how did you first get your music noticed?
It's always a huge sign of appreciation if the biggest record labels in the EDM scene want to release your music. On some projects, I've worked countless hours, so it's amazing when those songs end up on a massive record label. Record labels I've always aspired to release on, and now it's all possible. That proves that hard work always pays off.
Since releasing "Till We Drop" back in 2014, where do you feel you've grown the most as an artist?
In my opinion, I've grown a lot on the technical side of producing music. All of the songs I produce these days end up on incredibly big record labels, which is a huge compliment for me. For 2014 "Till We Drop" was an OK song. If I listen back to my old tracks I'm always very proud. These songs shaped me as the producer I am today.
On the opposite end, what do you feel has been your biggest struggle?
To be honest I've never felt any struggle in my career so far. I'm just doing the thing I love; producing music and performing. Of course, every producer has their bad studio days, days without creativity, days that nothing sounds right, days that you witness a writers' block. But eventually, when you return to the studio and the writers' block is gone, you create magical things. Don't let a writers' block ruin your day, watch it from the bright side; you can use this time to make new edits/mashups for your DJ set or build your social media. For every problem, there's a solution.
If you could give one piece of advice to an up and coming artist who is just starting their career, what would it be?
Be creative in your music, practice a lot, read books about music, watch "how to" tutorials, stay humble, be nice to anyone and the rest will follow automatically.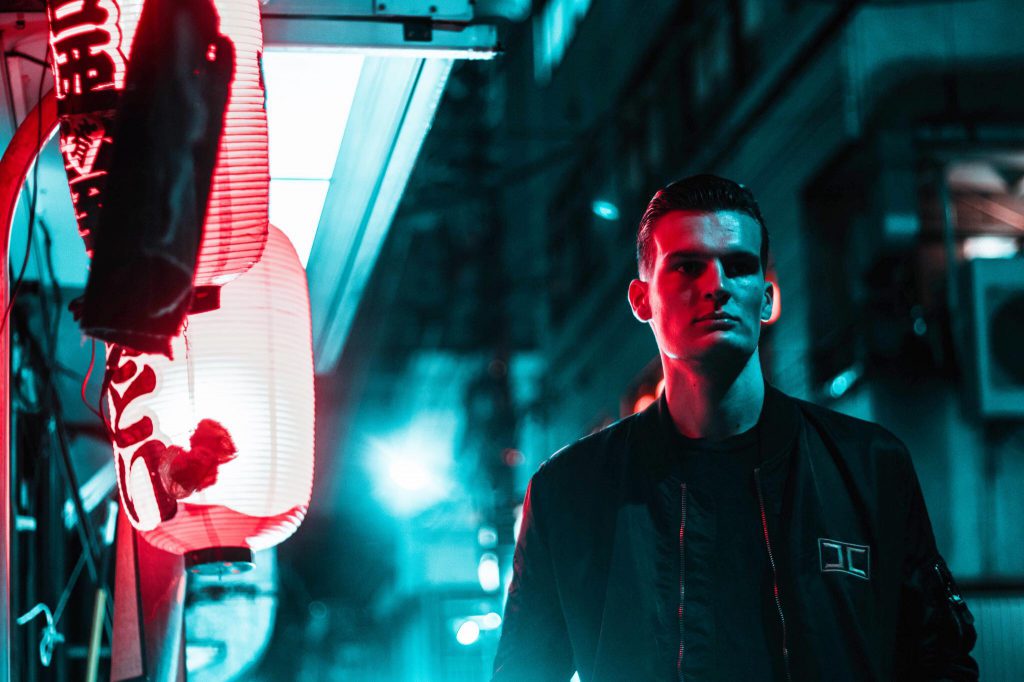 This year you've played shows in countries like Japan, China, Thailand, and Myanmar. What's your experience touring across Asia been like and how do those shows compare to ones you've played in Europe?
I've been touring in Asia many times. I've performed in countries like China, Japan, Thailand, Taiwan, Myanmar, South Korea and more. The hospitality in these countries is incredible. In Europe, there's also good hospitality, but Asia is just next level as what I have experienced till now. Also my fans there are very loyal and supportive. It's always a pleasure to perform in Asia. Looking forward to my next tour in December.
Since the end of 2019 is on the horizon, where have been some of your favorite cities to visit or memorable sets that you've played?
I think my most memorable set has been Ultra Music Festival Europe this year. This show was really one for the books. It was on a Sunday, the last day of Ultra, so people came a little bit later. We (My MC and I) started our set with a small crowd, but in no-time, the whole place was packed with hundreds of people. After a while, it was so packed we did a sitdown with the entire field, started a mosh pit, and did a lot of other crazy crowd control stuff. Definitely one of the best crowds I've ever experienced in my career. And I'm looking forward to next year already!
Finally, looking forward to next year, are there any shows you already have lined up you can share with us? How about new original releases or exciting collaborations on the way?
My management is working hard to arrange new tours and festivals for the next year. The schedule is looking bright already. For now, I will end 2019 with an Asia tour, visiting Thailand, Myanmar, and China. I can't wait for what's coming, I'm excited!
---
Connect with Jimmy Clash on Social Media:
Website | Facebook | Twitter | Instagram | SoundCloud