The Space Brothers sat down with us at Dreamstate SoCal this year to chat about their role in the trance community, changes in the scene, and more!
---
From the early days of the dance music scene to this day, Ricky Simmons and Stephen Jones have been spinning trance, scorching dancefloors, and keeping the classic sound alive and well. Better known as The Space Brothers, this duo has truly become legends in the genre with huge tracks released over the years like "Forgiven" and "Shine".
Helping form the genre into what it's become today, they've stayed consistent as the standard-bearers of the true trance sound while the rest of the scene has shifted and changed over the decades. Gracing the stage at major trance festivals like Luminosity Beach Festival and playing shows across the United Kingdom as well, their sets are revered for taking all who attend on a journey into the depths of the genre.
Most recently, The Space Brothers headed across the pond to play a stunner of a set at Dreamstate SoCal and luckily, we were able to catch up with this iconic duo. Read on to get the lowdown on this legendary duo as they give their insight on the scene and more.
Listen to The Space Brothers' Liveset from Dreamstate SoCal 2019:
---
Hello Ricky, Steven. Thank you so much for taking the time to sit down with us. Although you've involved in the trance scene decades now in trance, this is your first time playing at Dreamstate SoCal. What does it feel like to be taking the stage here this weekend?
Steve: Phenomenal! Obviously we've heard a lot about the festival and saw all of the footage but the experience is unbelievable. Such a warm and exciting crowd. We'll be back next year if invited.
Lately, you've been playing quite a few classics sets as well. What makes these performances so enjoyable and draws you back to continue to play them?
Ricky: It's nice to go back to those older records, around 1994-ish, that era, stuff that people have forgotten about. It's nice to go back to the stuff we used to hear when we went clubbing. We play alot of classic sets with tracks that have influenced our own current music
I love that you guys stick to the roots of trance and that classic sound. What would you say is the biggest difficulty that comes with continuing that style of the genre?
S: A lot of people resist playing old stuff but we still like playing that kind of thing don't we? To mix it up with current stuff is the best way to do it because otherwise, it can seem like you're playing a set from decades ago. But when you can mix it in with new remixes and reworks of what we've done in the past, it works.
R: We're lucky because we have quite a big catalog so loads of people are always remixing our stuff, and it's nice to hear what other people are doing with our tracks. It really keeps things fresh.
Having experienced the trance scene back in the '90s, what do you feel has been the biggest change that has affected you as artists? 
Both: The internet. changed everything.
S: Not playing vinyl anymore, even though we did one recently. With these old fashioned, things called records. [Laughs]
R: And the old fashion thing called jeopardy that comes with playing records. [Laughs] In a nice way cause you feel like you're flying instead of playing with a remote-controlled toy with.
S: The thing that I was reminded of recently that most people wouldn't understand nowadays is when you could have a record that was quite hot and only two or three people would have the record for maybe months… that's not a phenomenon that exists anymore – where you can keep something a bit of a secret anymore. It's a shame we haven't got that magic of having a track that can build for months where not everyone's hearing it.
R: Once a DJ plays it and it's out there on the internet everyone hears it.
Is there anything you wish would make a comeback from that era of the scene?
R: More intimate clubs. You come to festivals like this and they're amazing but more regular weekly clubs. I miss the fact that you could go to a club and there'd be a residence DJ's there and sorta the same crowd every week… there's not much of that now, not in London anyway.
S: Yeah the number of clubs that have closed down in London even in the last five years let alone in the last 20 years is unbelievable. In the '90s when we were first kinda starting out, like I said, there were loads of clubs. So that's a shame, but that's what evolution and progression are all about – things change.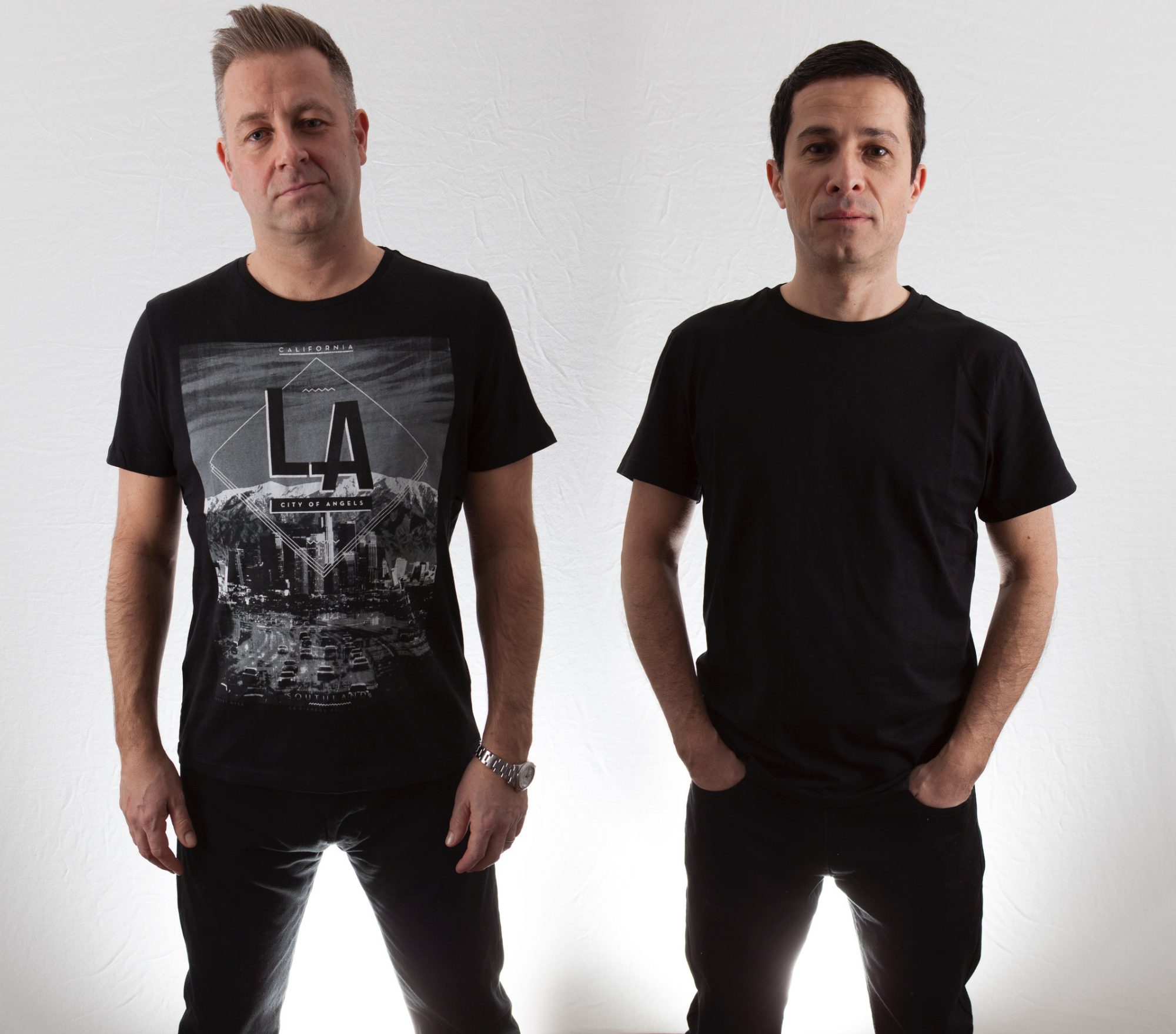 Traveling the world over the years has surely lent itself to some awesome memories. Looking back on where you've been so far, is there a venue or place you'd love to return to? 
S: It wasn't particularly the great club ever but we played at this club in Thailand called The Green Mango. We played it at the turn of the new Millennium.
R: It was on the beach, and the club after-
S: Nope, you've gotten that wrong, I remember because I had chosen the song when the clock struck twelve… Wasn't a trance song by the way, it was "All You Need Is Love" by The Beatles.
How about somewhere you haven't yet been able to play? Is there somewhere still on your radar that would be a new exploration for The Space Brothers?
R: South America. I'd like to play in Argentina. I've always heard people going on about the vibe there.
S: Buenos Aires is an amazing city, we'd love to play there.
Looking at the diverse electronic music landscape of today's market are there any new artists that really perked up your ears outside of the trance genre?
R: I listen to so many different things… Jon Hopkins. He's not new new, but every time I hear his new stuff it's always completely nutty.
S: If we're talking about non-trance, like non-dance music. A band I've loved over the past few years is a band called Jungle, which is a weird band from England that has a sort of Earth Wind and Fire vibe, sorta funky, groovy music.
Shall we finish with something spicy? As you traveled about, I'm sure you've tried tons of great food. Which country would you say had the best cuisine? What makes it so memorable or tasty?
R: The mushrooms in Campania. [Laughs] I mean technically it's a cuisine, right?
S: I think Thailand had the best food, I love Thai food.
Finally, if you could share one message with Trance Family members from around the globe, what would it be?
S: Always help others, that's my message.
R: That's what the trance family is about, sticking together and helping each other out… there's something special about that.

---
Connect with The Space Brothers on Social Media:
Website | Facebook | Twitter | SoundCloud | YouTube