Dreamstate SoCal brought the Trance Family back together for another reunion of emotive melodies and jaw-dropping performances.
---
Trance. What's the first thing that comes to mind when you think of the word? For me, it's all about getting lost in the music, leaving all cares behind, and immersing yourself in a musical journey. On November 22-23, Insomniac's trance festival Dreamstate SoCal did just that this year.
Held at the NOS Events Center, this year's edition showcased some of the best artists that the trance scene has to offer and drew a crowd filled with emotion and energy. Whether you were into progressive, psy, uplifting, or tech trance, Dreamstate SoCal had a treat for everyone including huge sets from artists like Aly & Fila, KEY4050, Above & Beyond, and the mysterious new collab project from Seven Lions and Dimibo, Abraxis.
Coming into the festival I was more than ready to have the time of my life and trance my pants off. This had been the best lineup I'd seen in quite a while so even going in I knew I was in for a treat. When the day finally arrived, I was bursting with excitement to listen to some quality music and dance my heart out.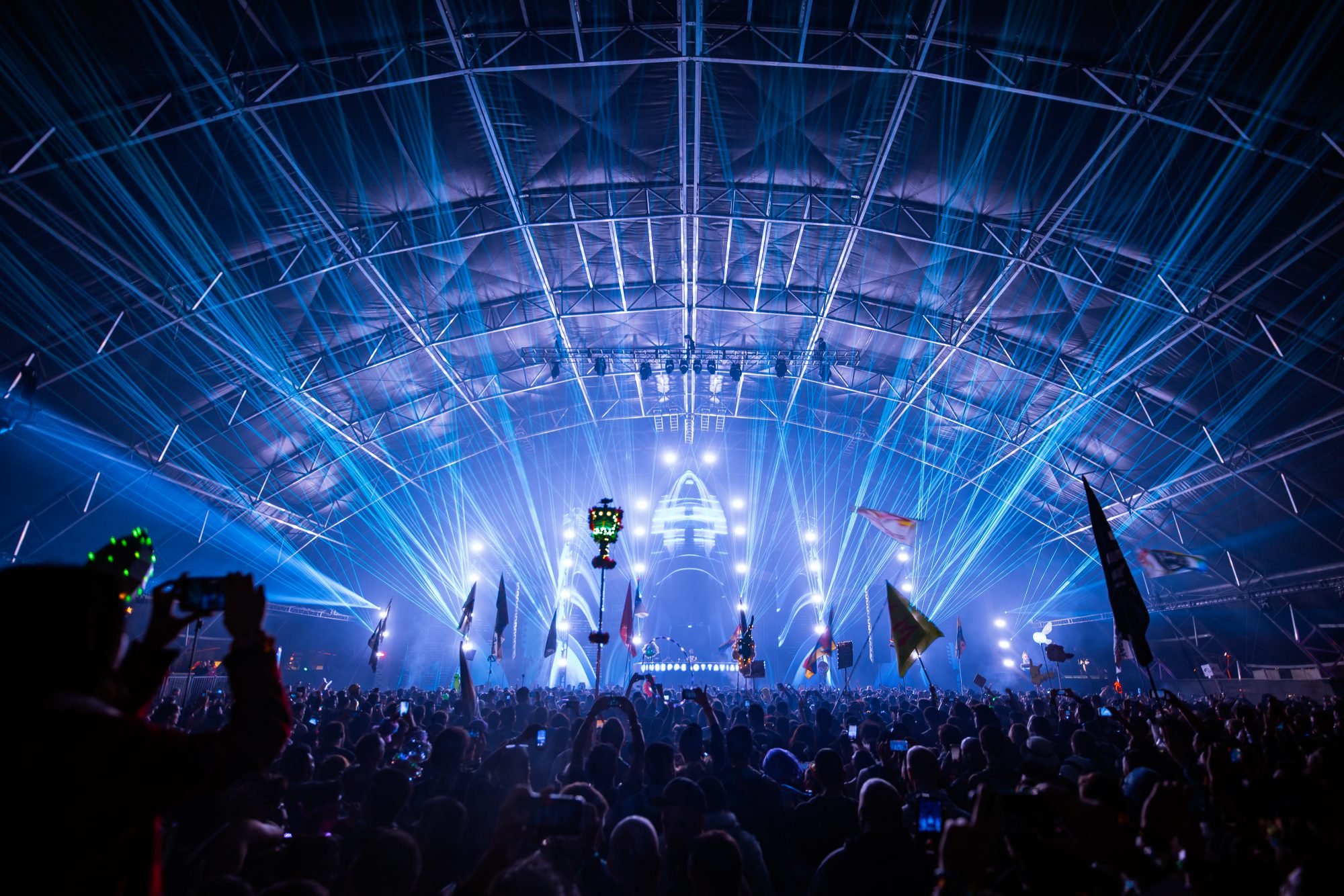 The weekend showcased the past, present, and future of trance.
Friday was a once in a lifetime experience for a lot of fans as they got to see legends who helped start the genre back in the day. Legendary artists such as Johan Gielen, Kai Tracid, The Space Brothers, and Yoji Biomehanika were all on Friday spinning classic and hard tracks throughout the night.
All four of these artists have been spinning since the '90s and have each had a hand in developing trance into what it is today. I personally commend Insomniac for creating the space for people like me who were too young back then to witness such greatness, the opportunity to see them play that day.
Saturday was probably my favorite lineup of any stage at any festival I've ever been to.
The Vision stage was absolutely flooded with b2b sets that sent every uplifting trance lover soaring. Notable sets included Factor B b2b Craig Connelly, SkyPatrol (ReOrder and Standerwick), and the debut of Pathfinders (Chris Schweizer and James Dymond). Fables (Ferry Tayle and Dan Stone) was probably one of the most beautiful sets I'd ever witnessed and Sean Tyas b2b Menno De Jong brought together two vastly different sounds to make for a new eccentric set.
AA Meeting brought us a new live set filled with all unreleased tracks, new and fresh to the audience. I appreciate that set the most because it was a new sound that no one had heard before – Activa was in charge of the melodies while John Askew took over the basslines. Individually, this makes sense as John Askew has never been the best melody producer, but his basslines are absolute fire, and Activa is the opposite. Their opposing production styles came together flawlessly.
The only problem for me was the catastrophic clash of them and Abraxis. I did, however, mozy on over to The Sequence stage at the end of the night to see the debut of the highly anticipated new project who brought a bit of a different producing style to the genre. Although I did not see a lot of their set, what I did see was very impressive.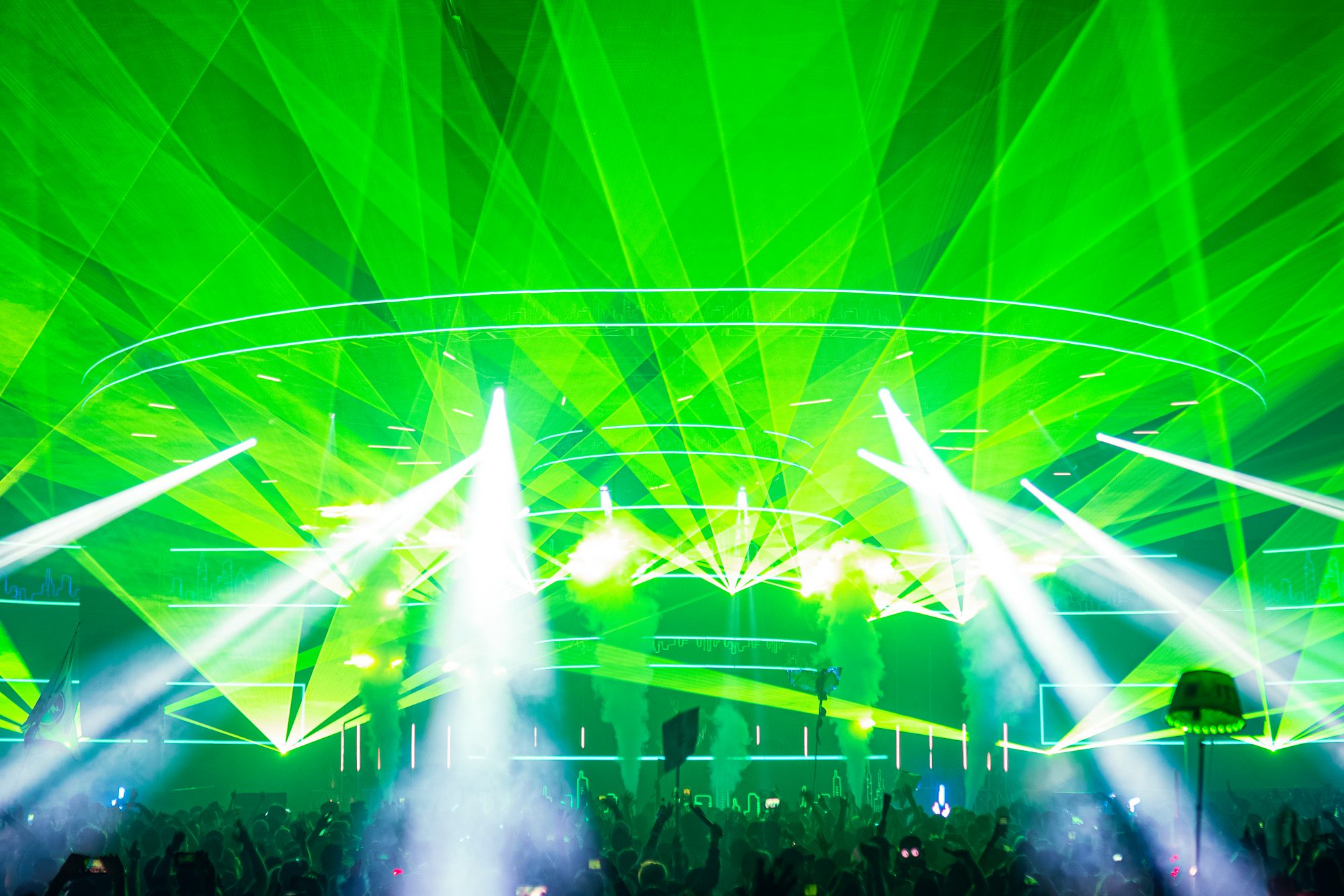 My favorite sets of the weekend were John O'Callaghan pres. Joint Operation Centre, Factor B b2b Craig Connelly, and Kai Tracid.
Joint Operation Centre is John O'Callaghan's dark, tech trance moniker that he only brings out just once a year. This time, he blew me away with his relentlessly hard and fast beats and swift mixing styles. JOC has always been a mixing genius in my opinion and this performance proved that like no other. I think there's something to be said about a DJ that can produce and mix progressive, tech, and uplifting trance so flawlessly and JOC has proven with his moniker that he really can do it all.
Factor B and Craig Connelly are probably the most talked-about artists in the uplifting trance scene as both of them are front runners in the infamous ASOT Tune Of The Year for 2019. Factor B's ingenious melodic layering mixed in with Craig Connelly's incredibly skilled use of vocal productions made this set one of my top favorites for this year.
Kai Tracid was one of the headlining fathers of acid trance back in the '90s and he brought that sound to the stage this year, stunning everyone in the crowd. He was a huge treat for all that saw the set since he does not DJ very often. About a decade ago, he gave up DJ'ing to fulfill a career in Yoga as an instructor, so this set was a rare treat, and he delivered like no other.
Other than the music the festival's production was also completely breathtaking and Dreamstate seemingly spared no expense to give us all an incredible display.
The Dream stage featured the largest megastructure Insomniac has used at an event. In it were tall structures that stood tall like a cathedral and were mapped to change with the artist and songs that were playing. City-scapes backdrops, industrial-inspired themes, and more were mapped to the screens and were also highly details.
The Sequence stage's visuals were out of this world as they implemented a state of the art holographic system, which for some artists that played was visually the most impressive thing I've seen. Notably, during Abraxis, the visuals were outstanding, and the same for Shpongle as well.
The Vision stage had, in my opinion, a better laser display of the entire festival, even when compared to The Dream. For multiple performances the patterns and colors of the lasers were mind-blowing and paired with the amazing music that was at that stage, it made for a great experience. The only bad part was that this stage was the only one where there seemed to be a perpetual line to get inside.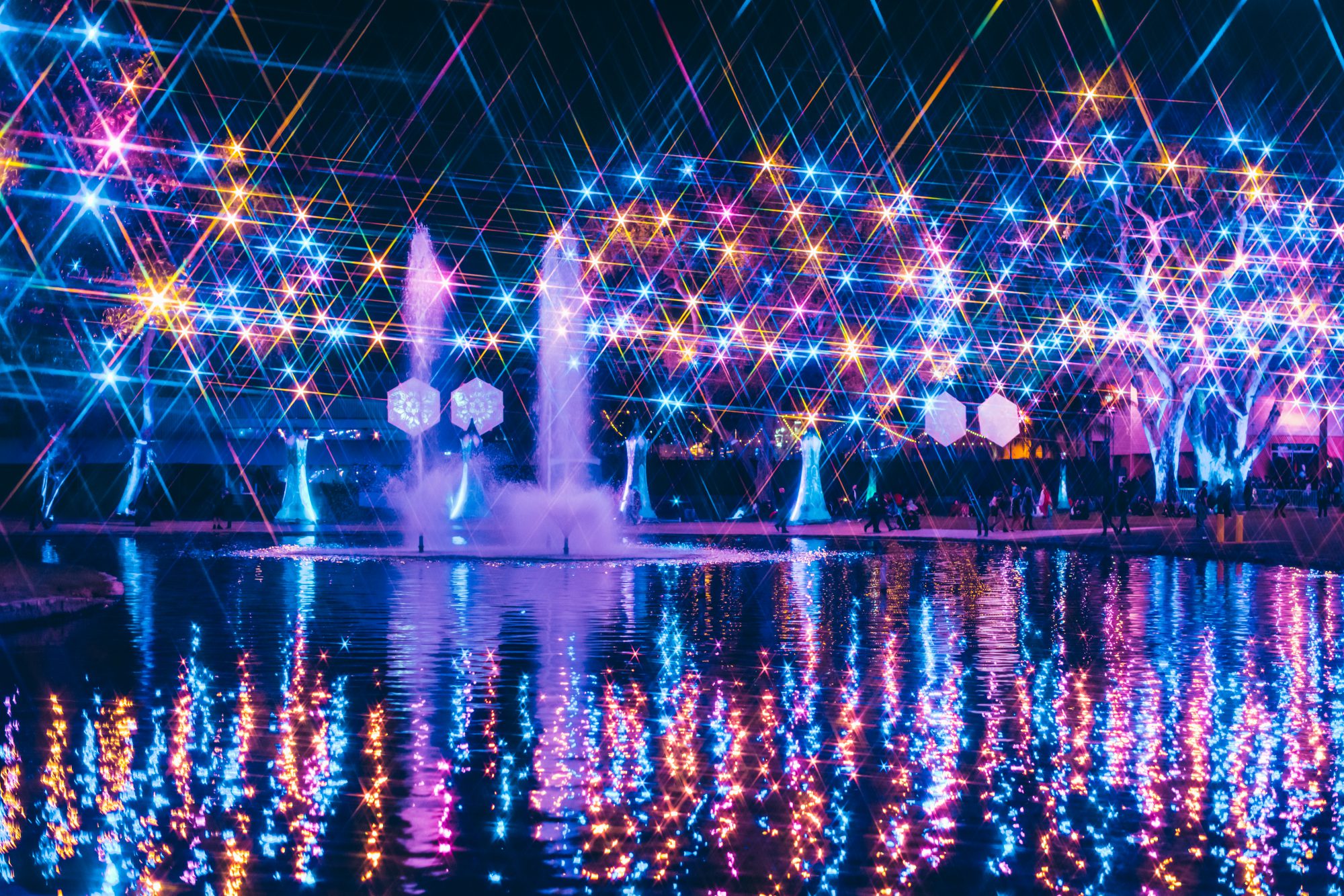 Dreamstate SoCal has had indoor stages in the past and every time there would be long lines to get in… this year was no different.
In past years, both The Sequence and The Vision have been indoors, but for this year it was just The Vision. The stage, despite its incredible production, seemed to consistently have a massive line to get in.
Notably on Friday during Bryan Kearney's Karney set, the line snaked about 200 yards out from the main section of the line. People complained that it took them up to or even over a half an hour of waiting in line just to get in, and when the sets are only an hour-long, that meant many people missed sought-after performances. On Saturday they added more barriers to the walkway, which helped aid the movement when crowded but didn't do much to cut down on the wait to get inside.
Once you were inside The Vision it was easy to feel sort of trapped. There were no bathrooms (despite there being bathroom signs) and no place for attendees to access water either. This made it so that if you had to go to the bathroom, refill your Camelbak, or even just get a breath of fresh air, you had to exit and brave another long wait to get back inside. To combat this, my group came up with a rule that after 11PM we simply wouldn't leave The Vision stage because the wait to get back in wasn't worth it.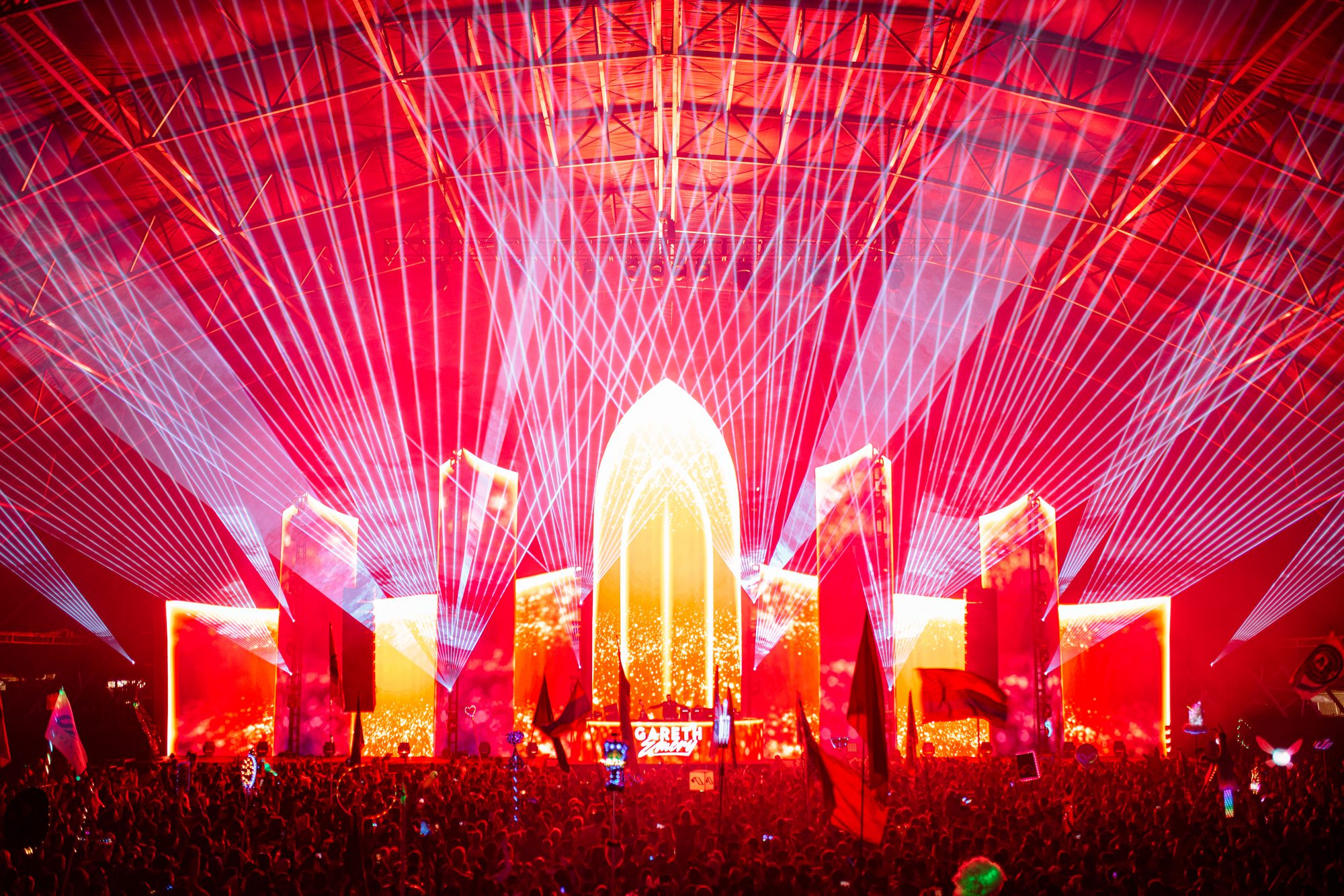 Overall, I couldn't have imagined having a better experience at Dreamstate SoCal this year.
Being able to attend Dreamstate SoCal this year with my Chicago Trance Fam really made the difference. Almost 20 of us were all together, helping each other out, and partying as hard as we could. I got to see some great West Coast friends I don't see too often and bond with them as we danced to some of the best music we've ever heard and the overall vibe was outstanding.
Artists have noted the festival as having a "phenomenal crowd" and "it's less of a party festival, more of a music festival" and I feel that's true. In fact, the crowd at Dreamstate is one of the best crowds that I've ever been a part of. Trance Family members are some of the most passionate in the dance music realm, and everyone is there to listen to good music, dance as hard as they can, and have an all-around good time.
Saying I love this festival is an understatement. This is where I started my trance journey, fell in love with the genre, and met the great community that comes with it. The first time I attended the festival back in 2017 it was a life-changing experience for me, and I plan to keep returning every year, no matter what.
---
Connect with Dreamstate SoCal on Social Media: