Dave Neven sat down with us at Dreamstate SoCal to give us his thoughts on the festival, his new releases, and some insight on his Sector7 alias.
---
If you've been a fan of Markus Schulz's Coldharbour Recordings, then there's no doubt that Dave Neven is an oh so very familiar name. Bringing trance lovers grand hits such as "Safe And Sound," "Blue Holiday," and "Rapture," he has made a mark on the progressive trance scene. Additionally, he's remixed tracks from artists like Myon and Late Night Alumni, 4 Strings, and many others over the years.
Last month, Dave Neven took the stage at Dreamstate SoCal to play a set for the Trance Family members who made their annual pilgrimage to the NOS Events Center in San Bernardino. Opening the entire festival at The Dream stage, he helped set the tone for the amazing sounds that would be coming as his performance was filled with quality tunes.
When the opportunity arose to sit down with him for a chat at the festival it was one we simply couldn't pass up. Take a listen to his massive set below and read on as Dave Neven shares his thoughts on the festival, his recent releases, and gives us a taste of what's in store from his alias Sector7 that was just featured on Pure Trance Vol. 8!
Stream Dave Neven's set from Dreamstate SoCal 2019 on SoundCloud:
---
Hi Dave, thanks for taking the time to sit down with us here at Dreamstate SoCal. How does it feel being apart of one of the biggest trance festivals in the world?
Honestly, it's surreal. I've been working so hard at my music career for a long time, and finally having the opportunity to play a show like this, it means the world to me. It's insane that I'm finally in this position where I'm getting big shows, getting big festivals, getting my own music out there and having the world hear it.
I know you'll be enjoying the festival too. Which peers are going to rock the festival most in your opinion? Is there anything special that Dreamstate offers that you haven't seen elsewhere?
Dreamstate… if you go to another festival it's not the same. Trance fans, in general, are friendly, everyone's there to enjoy the music and have fun. It's less of a party festival and more of a music festival. Like you go to EDC Las Vegas and it's fun, don't get me wrong, but Dreamstate has a very specific feel and it's different, trance fans are amazing.
Hard to say who's going to rock it the most, but I know the more exciting artists like AA Meeting are going to do well. It's a new fresh show, a new live set and I love both of them separately as artists. I'm actually working a little bit with Activa as well. Did a couple of new songs in the new Pure Trance Vol. 8 compilation under a new name, which we'll get into later…
"Safe And Sound" is one of my favorite recent releases of yours. How did the track come about, what the story you wanted to tell with it was, and what led you to work with Kate Miles on vocals?
So this song actually goes long back to almost two years ago when I wrote it in LA with Brooke Tomlinson. We wrote a few songs together and then I would find another vocalist for the projects. When this one came about, Kate Miles had messaged me about doing a song together so I sent it to her.
She listened to it and said "I like it but… I want to like to try own thing to it, so I can get the passion", and I was open to that. So she wrote completely different vocal over it and when I first heard it, I immediately thought she nailed it. We made a couple of changes here and there, and then Coldharbour picked it up and it got released.
Now that you've conquered the genre of progressive trance, is there another genre you're wanting to take on?
I have always enjoyed uplifting trance and, well, for the past two years I have been doing a secret alias. I have two tracks coming out on the Pure Trance Vol. 8 compilation. One of them, I was in San Francisco for a show, and Niko Zografos and I decided to start a project together. We have the melody and chord progression done while I was there, and then we bounced stuff back and forth online till it was finished. We ended up getting it picked up by Rob, Activa, for the Pure Trance Vol. 8 compilation.
Also on the compilation is a Remix by Stephens & Green of my original track "Cherry Blossom". It's been a secret project of mine to kind-of fuel my creative process, and I love uplifting music, I love the emotional melodies and the feeling it gives to the listener.
It's been a secret project for two years now. I have five or six releases under that name and now that I have more coming up, I feel it's appropriate to finally announce that my uplifting alias is Sector7. I'm really excited about the future of that as well. I have three or four different releases lined up already and I'll be debuting in Chicago, supporting The Space Brothers on December 15.
Sector7 sounds like a completely different direction for you. What fueled such a drastic change from progressive to 138 Uplifting? Do you think that more artists should embrace the diversity of alias work?
Well, It started because I was exclusive on Coldharbour and mainly focused on that style, however, I love uplifting/faster trance, so to fuel my creative process I decided to start messing around with that style. I work a lot, like every day I'm working on something different, and I wanted a different avenue to release music.
The first song I ever did under my Sector7 alias was called "Cyclone", which was released by Infrasonic. I ended up getting some great support and Paul Van Dyk played my song during his set at Dreamstate on mainstage after just two of it being released! I was completely shocked that someone that well known was playing my first ever track under that alias and that fueled my need to keep going with the project.
After the debut of Sector7, what should we expect from this alias in the future?
As I mentioned before, I have two tracks coming out on the "Pure Trance Vol. 8" compilation. One is a remix that Stephens & Green did of one of my originals, which the original will get a single release early next year on Pure Trance and I did the collaboration with Niko Zografos.
I also entered a remix competition for the track "Cast A Spell On Me" by Andromedha and Linnea Schossow, and it ended up winning out of like 400+ other entries. That will be getting a release middle of December. And, I also have a huge vocal track in the works with a vocalist I won't mention just yet, but she's doing great things in uplifting trance right now with some of the biggest producers in the genre.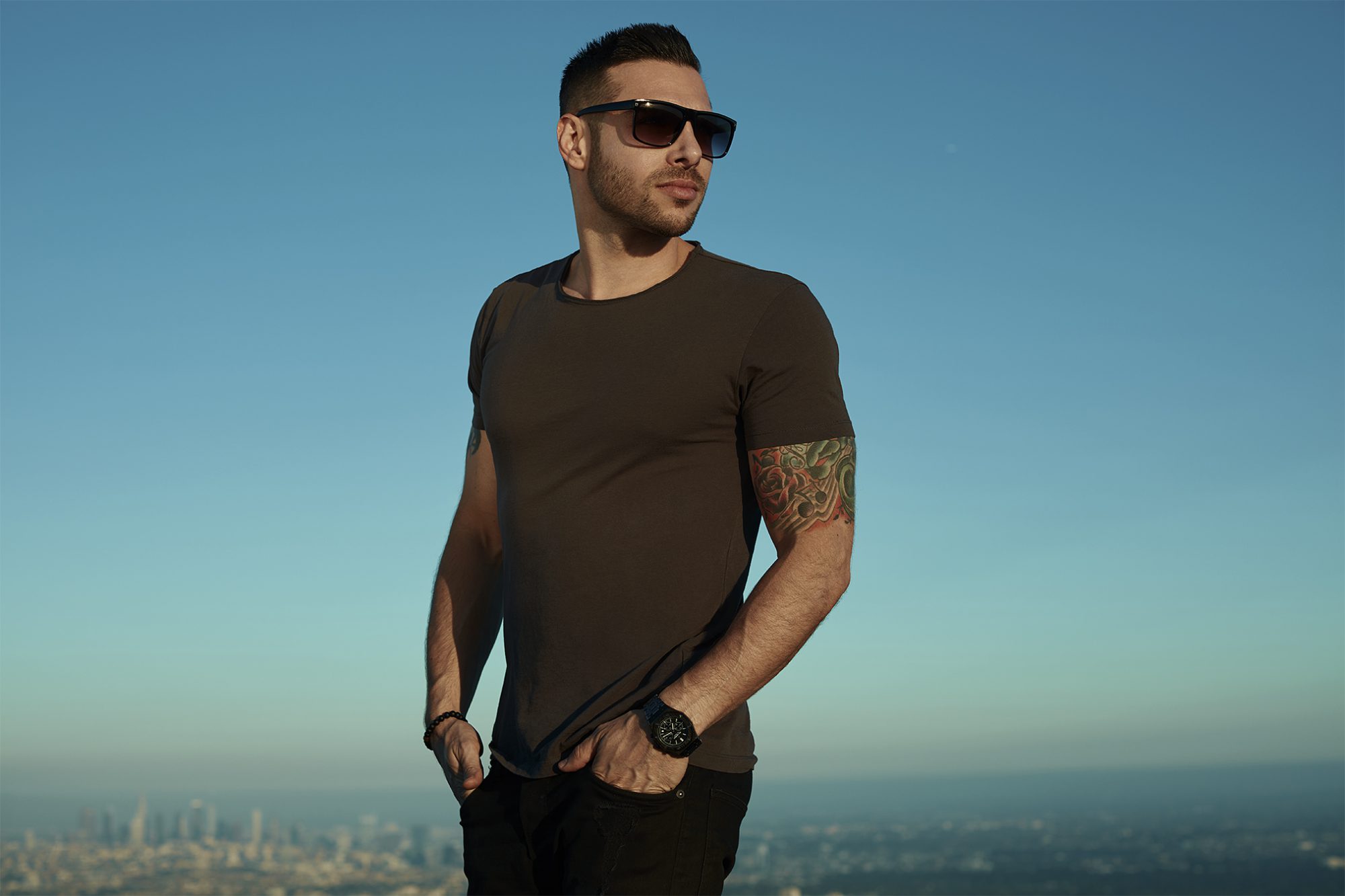 Speaking of Sector7, we noticed recent exposure of both the alias (Pure Trance 8) and your main name (ISOS 15) receiving major attention. For budding producers, what advice might you offer for getting tracks onto a label compilation?
The biggest thing is networking. You can make good music all you want, and the music is supposed to speak for itself, but you need networking to connect with people and tell you exactly what they need and then you create the music for it.
For instance, I was talking to Activa when he was creating the compilation and he gave me a couple of reference tracks in the style that he wanted it and the 'key' he wanted it in. So I used those reference tracks and created a song using his criteria and it got picked up.
So I'd say networking is probably the biggest thing. I've been lucky enough to have been in the club scene actively for the past 15 years so I have connections and relationships with other artists and it helps a lot. So that's the biggest thing: get out there, be friendly, show you're dedicated and have fun.
Everyone has humble beginnings. Who would you say is the largest influence when it comes to being a trance producer/DJ?
Well, I'd have to say Markus Schulz. I remember growing up doing opening shows before my music was good enough to get signed. He was always very humble and friendly. We'd do shows in Chicago together and we'd chat in the back. He's a good person and he looks out for his artists. I also became good friends with Adina Butar who turned into my manager, and she helped guide me. I got my first song signed on Coldharbour, "Drifter," and Markus started playing it everywhere and the rest is history.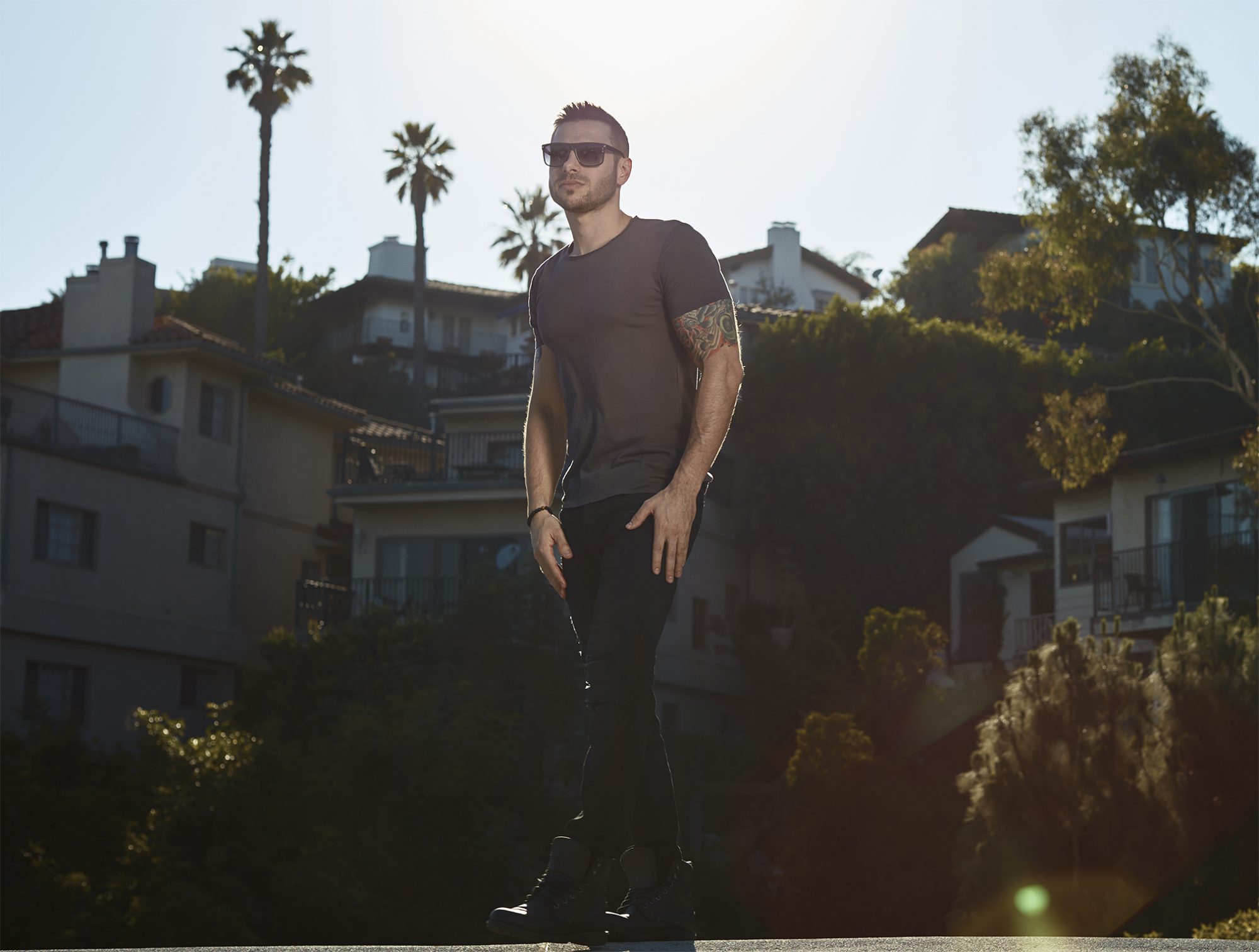 If you could cultivate something uniquely trance in the world, what would the experience look like and where would you go to do it?
Obviously Dreamstate is next level for Trance, but if I were to do something, it would be something similar to the Cercle events. Which I know isn't trance, it's more house and techno artists, but I'd like to curate an event at one of those exotic remote locations. I want to create more of an experience. For instance, maybe the Observatory in LA since it's a big dome that overlooks the city. That would be amazing!
Finally, we've heard through the grapevine that you're playing a special event in Chicago in December. Can you share a little bit about what's in store?
I did that remix competition for Elliptical Sun Recordings. The guys who run the label, both of them are very active in the scene in Chicago. So I won that contest and one of them said "You're from Chicago… This is your alias, it makes perfect sense for you to do a show here".
With the help of Crush3d Entertainment in Chicago, I was able to get the booking and be on the same bill as The Space Brothers on December 15. So I am really looking forward to being back in my hometown and playing the first-ever Sector7 show. 
We're looking forward to it as well. Thanks for taking the time to chat with us today!
Thank you so much, Corey and EDM Identity. Thank you for helping me finally share the news about Sector7!
---
Connect with Dave Neven on Social Media:
Facebook | Twitter | Instagram | SoundCloud | YouTube
Connect with Sector7 on Social Media:
Facebook | Twitter | Instagram | SoundCloud