Dope Vitamins is one of the newest supplement brands to land in the festival scene. Do they have what it takes to carve out a stake in the market?
---
Editors Note: We received samples of Dope Vitamins' Rave Renew in exchange for an honest review of the product.
While the arrival of the colder months marks the end of festival season for most of the country, it also lets attendees reflect on the year and look towards the future as the hype for spring festivals begins. Plotting which festival you'll make a return trip to attend again, new festivals you want to head to, and what your approach will be in the new year consumes the conversations in group chats and posts online.
But with those discussions come other points of conversation as well, like what festival accessories did you see this year that you need to buy or how you plan to afford these experiences. Whether you're a rave veteran or a fresh face who just entered the scene, one of the most common topics that comes up online is how to stay healthy, get some good shut-eye, and feel energized all season long. That's where Dope Vitamins hopes to help.
A new entrant in the market of supplements centered around revitalizing ravers, Dope Vitamins caught my eye immediately with their flashy product line. Though they offer a variety of supplements centered around sleep, immunity, and hydration, the one that caught my eye was Rave Renew.
Over the years, I've tried a variety of different supplements that have been made with festival-goers in mind and have even created my own blends to lower the recovery time needed. Some have hit all the marks, others not so much, but when I looked at the list of ingredients I was pleasantly surprised.
Included in each serving of Rave Renew are a variety of standard recovery supplements like 5-HTP, ALA, B6, B12, and ALC, but there are some differences as well. For instance, they use Magnesium Glycinate in their blend, which the body absorbs better and also might be helpful for those who find themselves running to the bathroom soon after taking normal Magnesium supplements. Also included are GABA and Mucuna Pruriens (L-DOPA) that are meant to ease anxiety and act as mood boosters as well. (Scroll down for full ingredients list)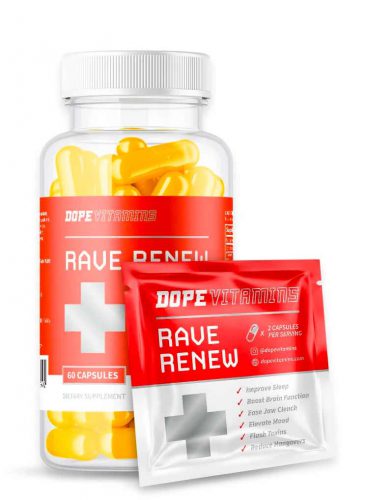 With EDC Orlando on the horizon and this new supplement hitting the market, I figured what better time than then to give it a go and test it out for myself.
After receiving the samples I was off to the races, noting that the instructions don't indicate taking any of the Rave Renew capsules before the festival itself. As someone who typically has trouble sleeping after a long day of dance music, with a high caffeine intake or not, I was stoked to have something that would (hopefully) help me rest up better. At the end of each day of partying it up at EDC Orlando, about an hour before I knew I was going to hit the sack, I took the recommended dose.
Did I feel renewed each morning? Yes, I did. Each morning I did feel better than I normally would after a day of hitting a festival hard and I even found myself sneaking in some extra shuteye as well. Compared to other events I had attended recently where I hadn't taken any supplements the night before (looking at you, Escape), there was a noticeable improvement. My energy levels were up, I didn't feel entirely depleted, and the general body aches of being hard on my body weren't as pronounced.
So, do I recommend trying out Dope Vitamins' Rave Renew?
Based on my own anecdotal evidence, yes, I think that Rave Renew might be the right supplement for you to help recover post-festival. I don't think it is a true cure-all to the post-festival blues (nothing is), but I did experience the benefits of extra sleep and feeling of being rejuvenated when taking it. Also, I appreciated the fact that they package the product in both larger bottles and sealed, single-dose packets. Having that option makes it far easier for transportation than lugging an open bottle of pills around.
With that in mind, while I do think supplements like Rave Renew can definitely help alleviate some post-rave symptoms, your mileage with them will always vary. Although my experience was a positive one, I made sure that taking these were okay to mix with my own diet, allergies, and medications. Please do some research before ingesting this supplement or any other, for that matter, because there is a chance that ingredients like 5-HTP may affect you in an adverse manner.
Note: There is a similar list of ingredients between the sealed packets of Rave Renew and the bottle of capsules you can purchase. The sealed packs of capsules are lacking some of the supplements you would be getting in the normal order.
Dope Vitamins' Rave Renew and the rest of their product line can be purchased via their website.
Dope Vitamins Rave Renew Supplement Facts: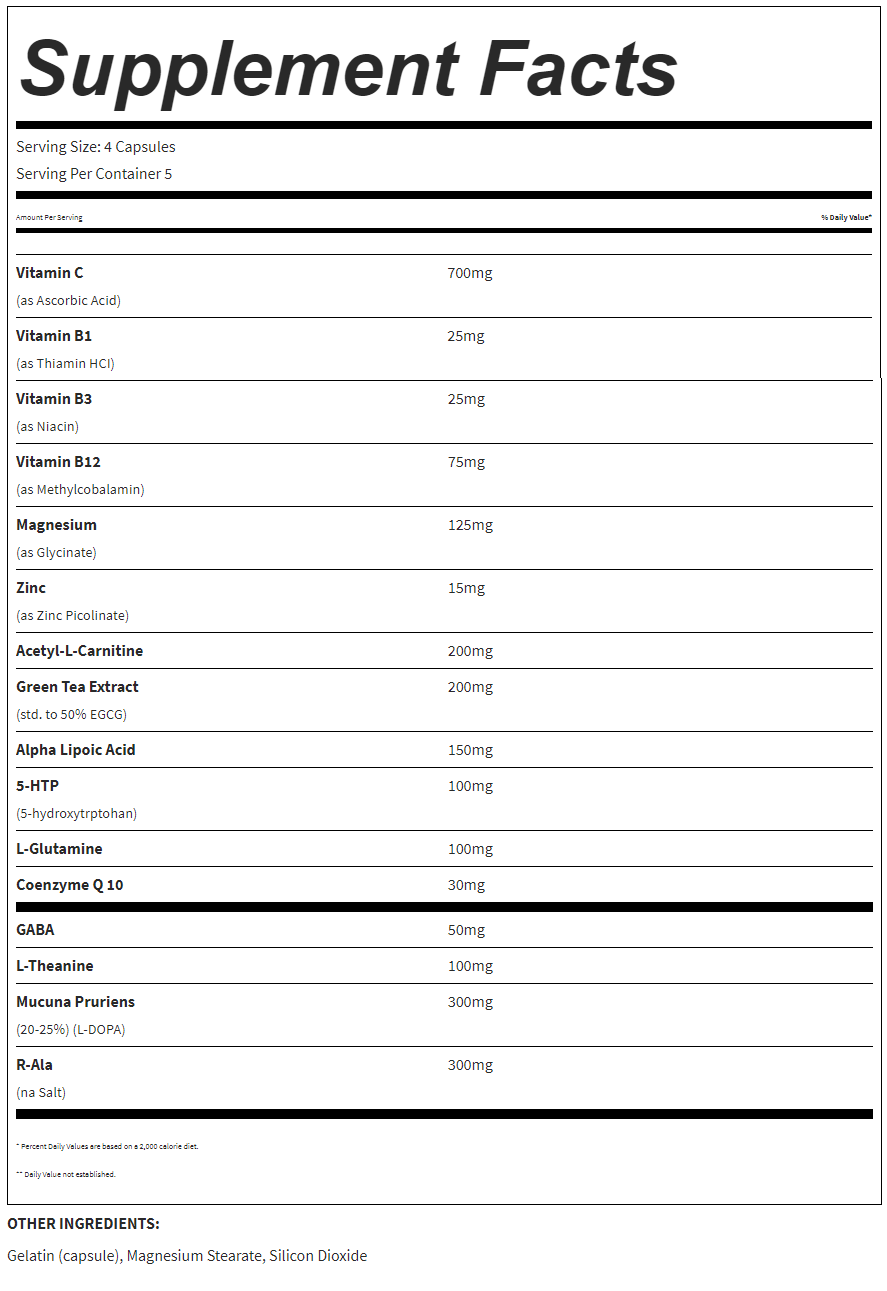 ---
Connect with Dope Vitamins on Social Media: