Insomniac continues to up the ante at their massive Halloween extravaganza Escape: Psycho Circus and this year's edition was the best yet.
---
Over the past nine years, thousands of headliners have descended upon the NOS Events Center in San Bernardino to celebrate all things spooky at Escape: Psycho Circus. Continuing to build on the story with each passing edition, the festival has become one of the prized events that Insomniac delivers on annually as they pull out all the stops with massive lineups and jaw-dropping production elements.
Last year, Escape continued its reign as the dominant Halloween event on the West Coast and brought in its biggest crowds yet. In fact, it left me to wonder how Insomniac could keep raising the bar and driving more ravers to join the Psycho Circus. After stepping through the gates on the first day, though, all of my questions and concerns found their answers.
This year Escape: Psycho Circus ushered in some major changes that truly upped the ante of this two-night Halloween affair.
Much of the news that surfaced ahead of Escape was in regards to different changes to the landscape of the festival, but change isn't always a bad thing. Having attended every iteration of the festival (I'm not obsessed or anything I swear), change is just something that I've gotten used to over the years and has typically raised the bar. This year was no different.
I'll admit it, there was definitely a pang in my chest when Insomniac announced the new stage names that would be making their debut (Sewer District, really?) and the move away from Wonderland theming continued. But, with those updated names came word that there would be fresh stage designs for the festival as well, which is something that was much needed after years of seeing the same setup.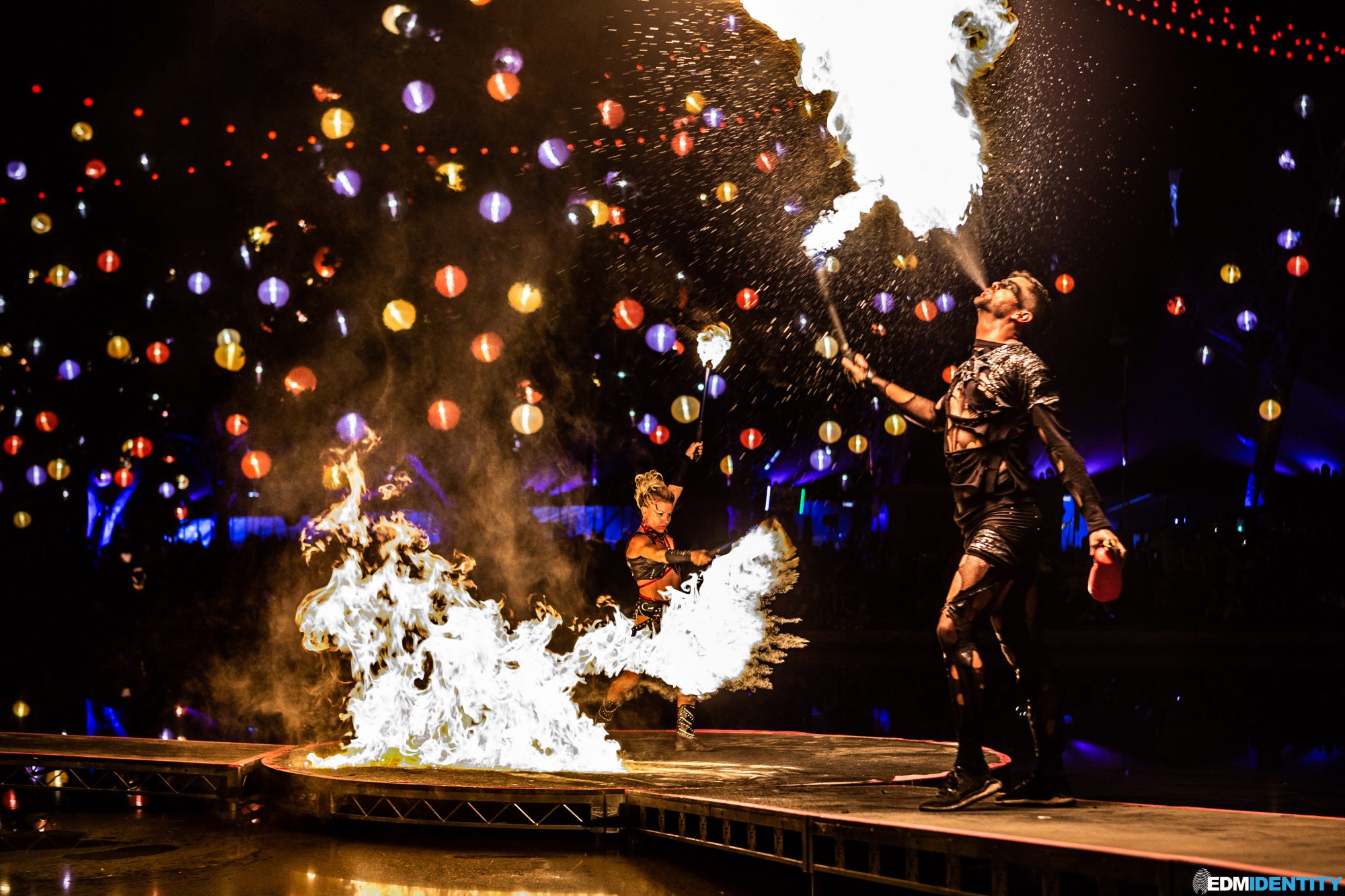 The new stage designs and other immersive experiences gave Escape: Psycho Circus a much-deserved upgrade.
Starting off with the most distinct upgrade and biggest of them all, The Grimm was hands down my favorite over the weekend. On the drive to the venue, you could see the megastructure dominating the skyline, but you had to be inside to truly marvel at the size. I've seen some megastructures in my life that have been massive. EDC Las Vegas, Ultra Miami, and the extra-large one at Coachella come to mind immediately, but this one took the cake for me.
The Grimm was a true behemoth that was filled with production elements that made it really pop. Whether you were fixated on the Grim Reaper himself who would move throughout the set, the lights that engulfed the crowd, or the floating spears that added some extra flair, it was definitely a highlight.
That's not to say that the other stages didn't have their own enhancements as well, as the Psycho Circus, Sanitarium, and Sewer District all housed their own unique elements as well.
Of the three, I think that the Sewer District stood out the most despite the name that stirred up some thoughts of undesirable smells. This was partially due to the stage being offset from the rest since it allowed for a more interesting journey into the depths of that structure, that really made you feel as if you were entering a whole different area of the grounds.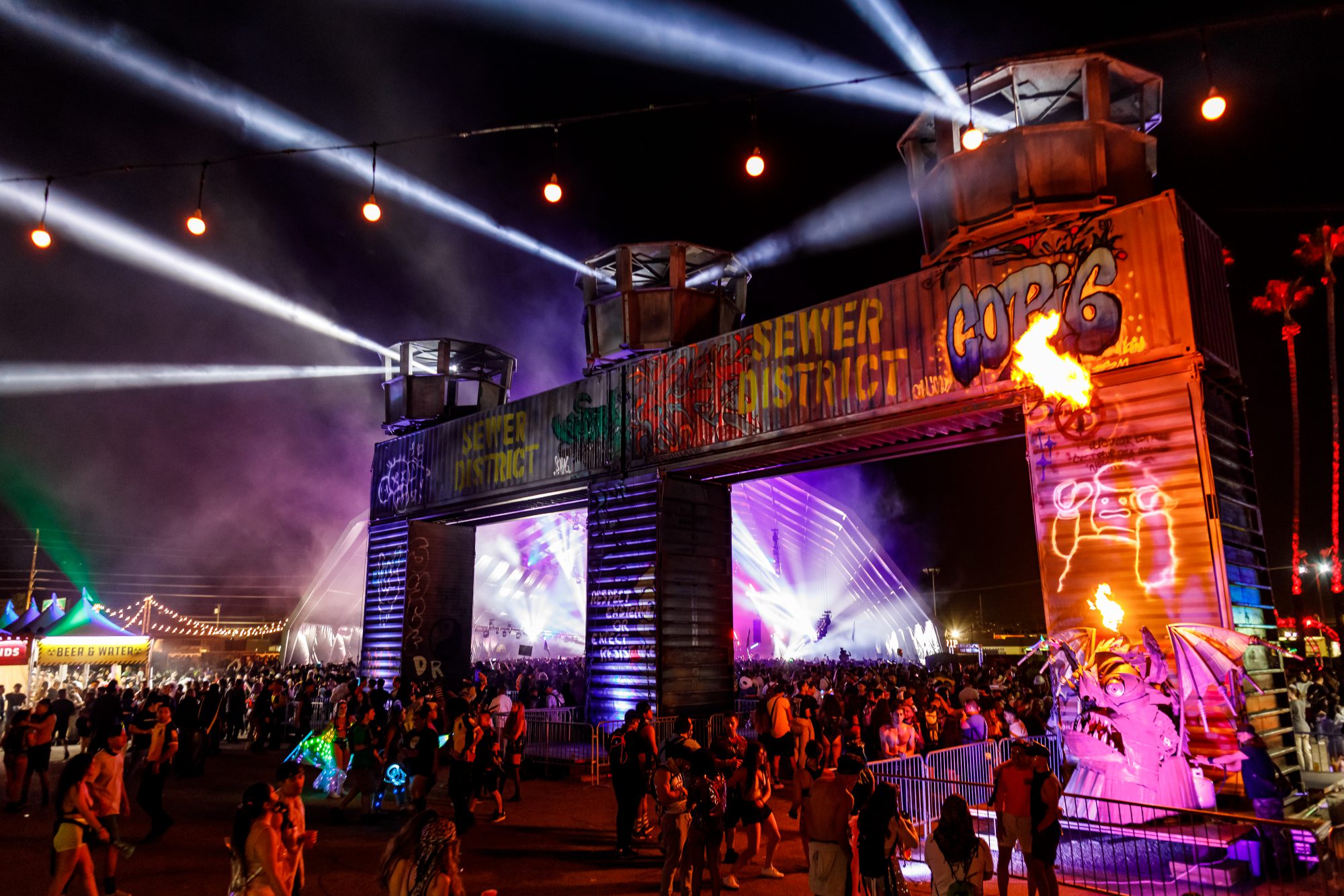 Crazy Town and the Psycho Circus brought a higher level of immersion to the festival than before.
This year saw the removal of The Asylum after its own multi-year run of scaring headliners as they journeyed into a fright-filled realm, but its replacement, Crazy Town, was very well done. Crazy Town provided an immersive area for attendees to get away from the onslaught of beats that permeated the rest of the festival, but also some fun surprises too.
With the Fire Kethedral as the backdrop and the Fountain of Lost Souls situated in the middle of town as the perfect meet up spot, this quickly became one of my favorite spots to people watch. Multiple bars including The Well and Poison Ivy offered up some quality refreshments, and you could also get your dancing shoes on and groove out to the sounds at the Space Yacht-hosted Silent Disco in the Danse Macabre aka the (g)raveyard.
The Psycho Circus itself arrived back in town to give patrons a chance to catch burlesque performances, have their fortune told, and get wowed by some fire spinners by the lake. The rides they brought to town also added to the fun with the Ferris Wheel providing a picture-perfect backdrop along with a carousel and swing ride (that did seem a tad dangerous from time to time).
Since everything was expanded significantly, even compared to last year's edition, this allowed for more breathing room across the entire venue.
Music festivals and crowds go hand-in-hand and I never expect there to be plenty of room around me while at an event. That being said, I never found myself in a seriously alarming, overly packed crowd, nor did I encounter any serious choke points while at the event. These were two things that plagued Escape in past editions and I was glad to see them finally solve these issues.
There were definitely some sets that drew crowds which were a bit more massive than I feel Insomniac anticipated, specifically Excision and Chris Lake at the Psycho Circus, but otherwise, there was plenty of room to dance. I never once waited to go to the bathroom in GA or VIP and I also never waited more than five minutes to get a drink or bite to eat. Crowd-wise, this was one of the smoothest Insomniac Events I've ever attended.
The crowd also felt different compared to the past years that I've attended Escape. 
The dance music scene as a whole has changed significantly since 2011 and for years Escape was a battleground of old meets new. Coming in at the end of the "festival season" and centered around a holiday, it always drew in a crowd that was very mixed. You had seasoned rave veterans mixed in with people attending an event for their very first time and fluctuations in who was attending based on the lineups as well.
This year felt different to me, though. While I know that the experience you have with a crowd is definitely subjective, I can't help but share what an overwhelmingly positive experience I had when interacting with people at the event. I made an effort to put myself out there and talk to a lot of different people, and whether it was their first or fifth time there, the conversations I had really left a lasting impression on me.
Obviously, the sample size is small and I wasn't everywhere at once, but my experience this year took me back to the 2011-2014 era of the scene. I had conversations with different people while hanging out by the lake, dancing at stages, or walking into the festival each day and the common theme was that everyone was just happy to be there. That's quite a difference compared to just a few years ago where it seemed like no one was really having a good time and the venue was overflowing with people.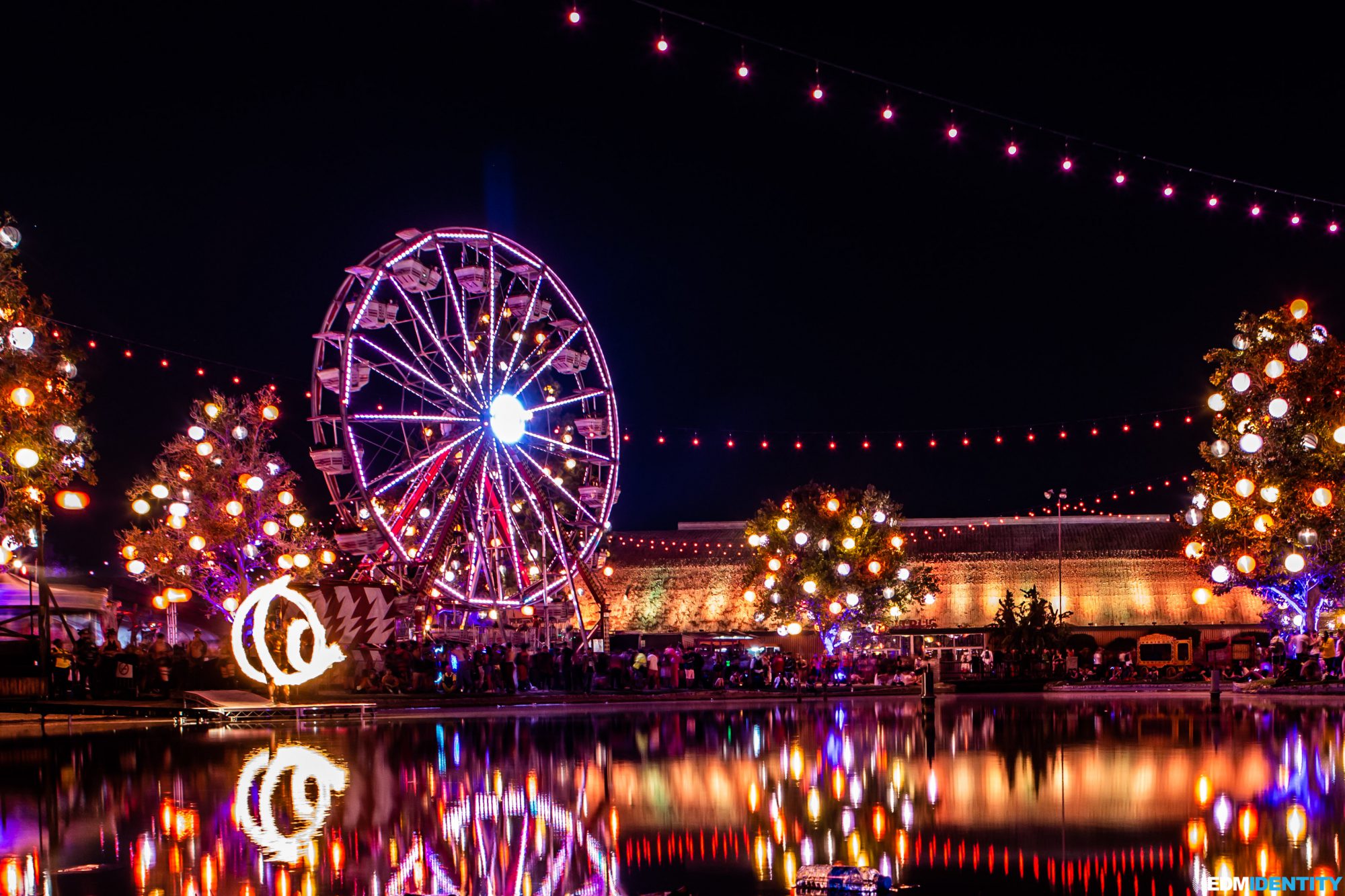 You might be wondering who some of the standout sets at the Psycho Circus were this year and the answer is really "who wasn't?"
The lineup for Escape was overflowing with talent this year, much like the past editions of the event, and I don't think I caught a set that had me looking at the time to see when it was over. I was excited to catch some artists I had never actually seen live like Alok while also getting a dose of hard dance in from Technoboy N Tuneboy. I also played victim to some set time conflicts and sadly missed out on catching Anna, Testpilot, and RL Grime who all threw down according to those I talked to.
House and techno have dominated my speakers at home and became the clear winners to me at Escape this year. Artists like Stephan Bodzin, Kolsch, deadmau5, and that b3b with Dubfire, Paco Osuna, and Nicole Moudaber were a dream on the first night. The second night allowed me to get down to the sounds from Claptone, i_o, Chris Lake, and of course, Eric Prydz. I also thoroughly enjoyed the b2b that brought Gorgon City and Nora En Pure to the stage together and if I could truly revisit a set from the weekend that would be the one.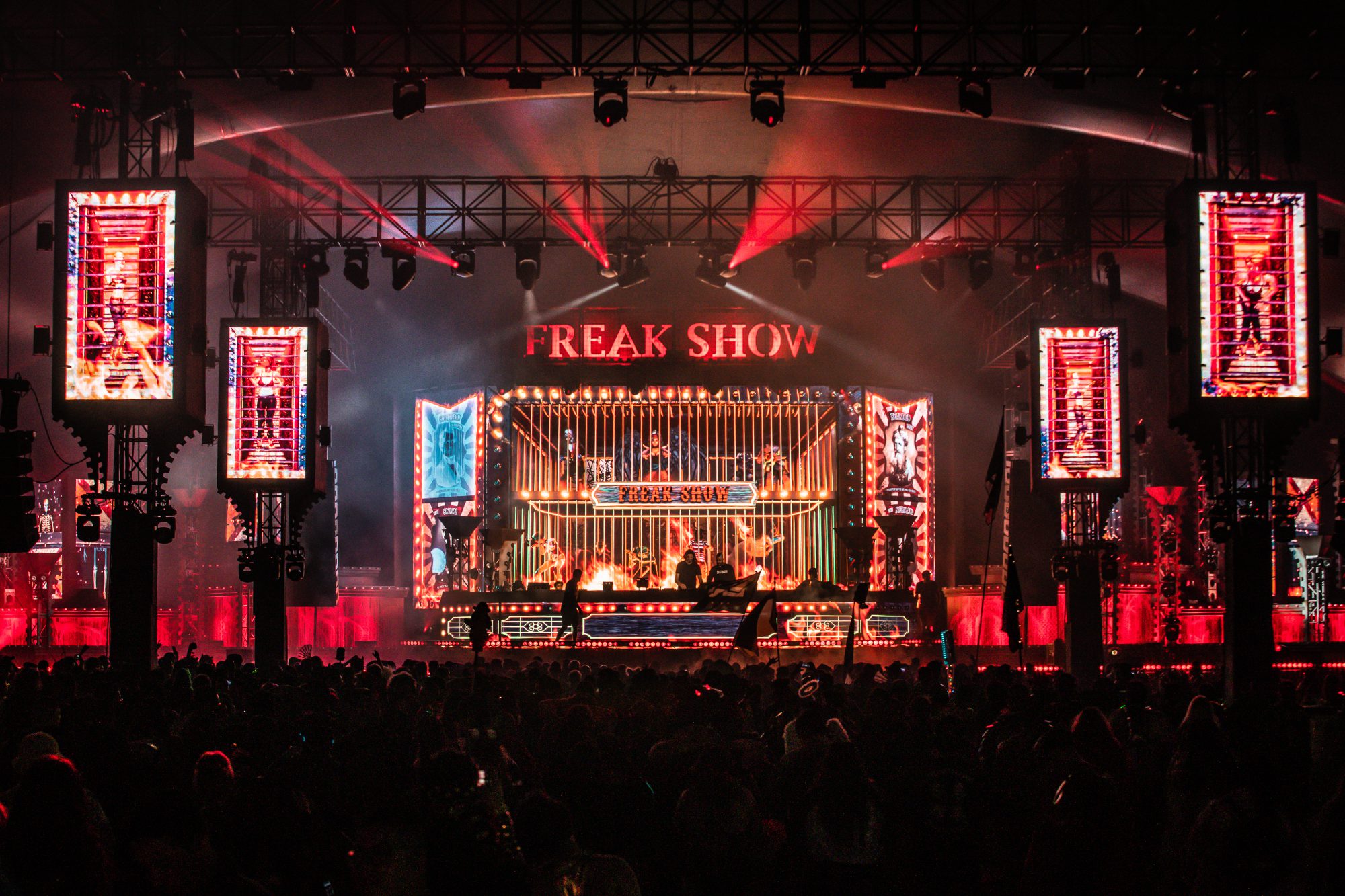 With all the improvements and upgrades this year, I can't wait to see what Pasquale and Insomniac have in store for the 2020 edition.
Next year marks the 10th Anniversary of Escape and I'm positive that they'll be pulling out all the stops to make it even better than it's become. It is clear that they've truly dialed in on the theme, are committed to making major improvements with each passing edition, and provide an experience that other festivals only can dream to offer.
I'll admit that I was a bit surprised to see passes for 2020 go on sale so soon after the festival, my wallet actually sighed out in pain, but I'll be seeing you there. With this major milestone on the horizon and it also falling on Halloween itself, I anticipate an even crazier version of what just went down, and I'm even more excited than before.
---
Connect with Escape: Psycho Circus on Social Media: