We caught up with Doc Brown to chat about his roots in electronic music, his latest EP release, and what he has in store for listeners and fans in 2020.
---
Miami-based electronic artist, Doc Brown, is a rising star in the house music scene. He has put in a ton of effort to make a name for himself in the ever-growing music industry, whether that be entering contests to get his name and music out there or working tirelessly in the studio to release chart-topping tracks. His hard work has clearly paid off as he has taken the stage at some of the biggest events around the world including Groove Cruise, EDC Las Vegas, and BPM.
Along with his festival appearances and sets from various parties across the globe, Doc Brown also has a highly successful list of original tracks that have been supported on various labels and by some of the biggest names of the industry. This list includes his top-ranking track "Totally," which was released on the Stereo Productions that's owned by the legendary duo Chus & Ceballos. Other labels that he has worked with include Mac 2 Digital, Whartone Records, Cube Trax, and many more.
Last month, Doc Brown released an original three-track EP called Wander on WyldCard Records that was an absolute stunner along with playing a massive set at EDC Orlando. We had the opportunity to chat with him about his origins in the music industry, what went into making his newest EP, what he has in store for music fans next year, and more, check it out!
Listen to Doc Brown – Wander on SoundCloud:
---
Thank you for taking the time to talk with us today! Let's start off by digging into your roots as an artist. Who were some of your earliest musical influences and was there a moment you realized that you wanted to dive into the realm of dance music?
Thanks for having me! My earliest music influences weren't actually dance music. My dad was a college radio station DJ in the late 60s and early 70s so his record collection was what I came across first, which was mostly psychedelic rock albums.
When I moved to Miami, though, I was exposed to all kinds of different electronic music. I really enjoyed the spaced-out nature of it, and I bought two turntables to teach myself to DJ. I started going to the record shops to listen to new music and then spent all my free cash on what I liked to take home and mix. From there, I was hooked!
Your newest EP Wander just dropped this month on Wyldcard. What was the production process like for this release? Did you produce all three tracks at the same time or did you bring different projects together?
I typically don't produce tracks together with the intent of crafting a release; usually, I work through one project at a time until completion. And even in the instances where I've tried to write songs in groups for an EP, label A&Rs have never seen it the same way!
I'd say at any given time I have a pool of around 8-10 finished, original unsigned tracks. From there, I'm trying to determine which ones might be a fit for labels I already have a good relationship with, or if any might work for labels that are on my target list. In the end, I leave most decisions regarding the release to the label in terms of how they structure and present it.
Having released tunes for over a decade now, how do you feel you've grown as an artist over time? Are certain aspects of production easier now than before?
Even though my first release came out that far back, it hasn't been until the past few years that I've really gotten a handle on exactly what I'd like my sound to be, and also extremely specific about the labels I'd like to be releasing on. I'm also a lot more in tune with what it's going to take, outside of music, to get to the next level. Learning to separate the artistic/creative process from the business side has opened up a world of ideas on how to achieve that.
As far as producing, I think it's mostly that my workflow has become faster. I spend less time on trial & error, and more time being conscious not to repeat myself with what is comfortable.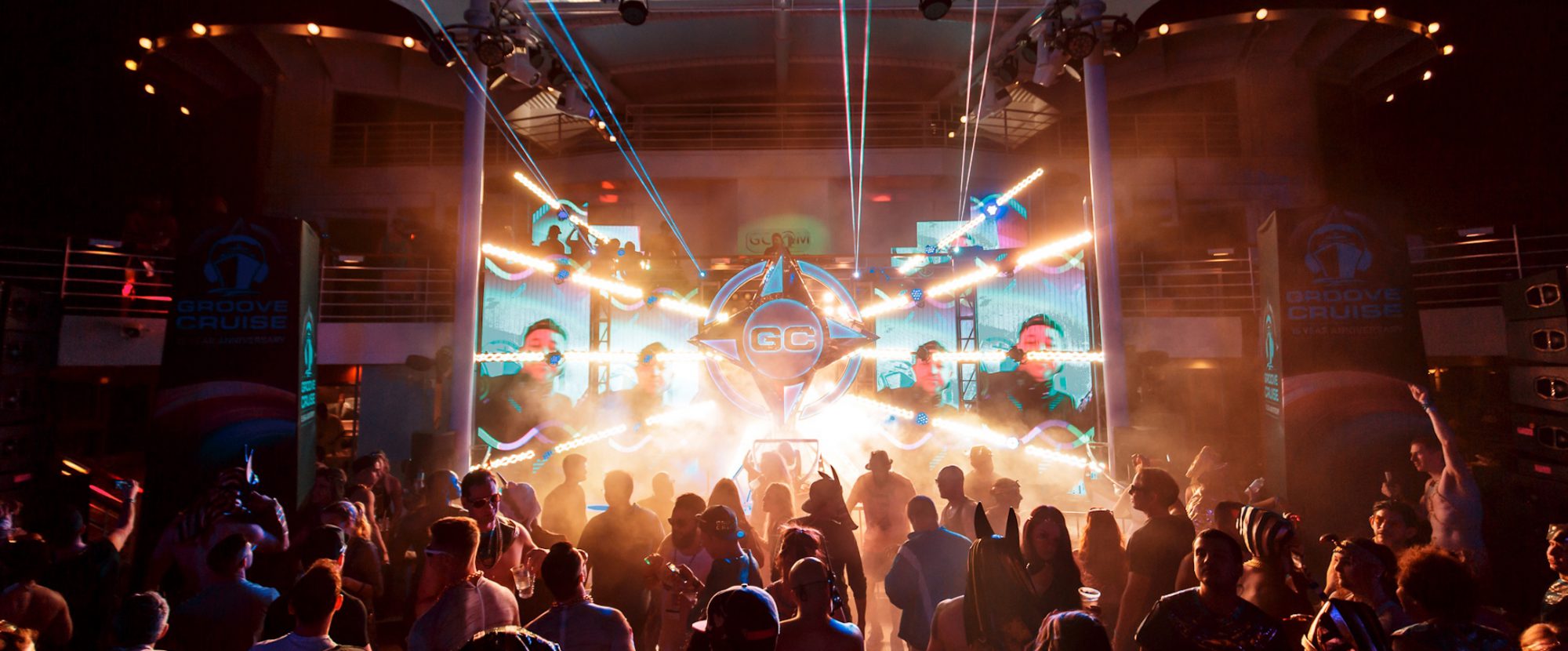 Aside from your work in the studio, you've also taken the stage at festivals like EDC Las Vegas, EDC Orlando, and Groove Cruise. What does your preparation process look like for major sets like these ones compared to a club night?
For me, preparation is directly related to the length of the set time. In the instance of a one-hour slot at a festival like EDC, I have a general idea of what it is I want to showcase—usually some new music of mine and the hottest tracks I've got!
I'll keep the playlist somewhere between 1.5x and 3x the amount of music I need to fill the time and then just go with the flow from there. For longer club sets and things like the Groove Cruise (which can be wildly unpredictable), I have categorical playlists that run much deeper, further organized by key and/or energy level.
Your music has reached a lot of ears from all of the events you've played, but can you share one performance that has stuck out as extra special to you over the years?
The first large crowd I played in front of was at BPM Festival in Playa Del Carmen, upstairs at La Santanera. The room was really full, and everyone was going nuts. At the front they started picking up furniture—these big chairs & chaise lounges—lifting them up & passing them back overhead through the crowd to make room to dance…it was crazy!
You also have a monthly radio show called Unlearn:Radio where you flex your curation skills but also some live sets as well. What does the flow of development for these shows look like and what's your favorite medium to discover new tracks?
When the show is a live set, the development time is definitely shorter! When the show isn't a live set, the process is similar to preparing for a gig—I always try to present the freshest and hottest new tracks I've come across.
Other than promos, I have a process that's based on feeds—SoundCloud/Beatport are two big ones but I actually get a ton of links from Twitter, too. I also spend a lot of time scanning DJ mixes and checking out charts on Traxsource/Beatport. In any given week I listen to over 1000 new tracks, out of which I usually end up with 20 that I think will work for me.
No matter how successful, we know every artist has struggles. What has been the biggest challenge you've had to face so far throughout your career?
I think being true to yourself in an ever-changing industry is a continuous challenge. Luckily I have some pretty strong convictions about what I want to do and how I want to do it… and I'm extremely grateful that I've met good people along the way who are on board with my vision.
When you're not producing or playing music, what do you like to do in your downtime?
Downtime? [Laughs] But in all seriousness, being able to refresh your mind is super important, especially for creatives. I mean, I love doing this, so realistically I could just never stop doing it—ever. But at some point things stop coming together effortlessly, frustrations creep in…and then it's time for a break.
For shorter breaks inside the house, I tend to just chill on the couch and watch mindless TV. Nothing too serious; I'm trying to give my brain a break. On a more grand scale, traveling and seeing the world is the big one. For me, getting out and exploring; away from the phone, computer and TV is the perfect way to escape. It's like hitting the reset button!
Finally, with the end of the year on the horizon, what's been one of your favorite moments from 2019 and do you have any specific goals for 2020?
2019 has been absolutely amazing; it's hard to pick just one. Aside from EDC Las Vegas, which was the biggest event I've ever done, I'd have to say playing the Stereo Productions stage on the Groove Cruise in January certainly stands out. The venue was packed & the energy level was insane from start to finish!
As far as 2020, most of my goals are production-related—continuing to release on top-tier labels, but with greater frequency. It all starts with a two-track EP on Undr The Radr in January, so definitely be on the lookout for that!
---
Connect with Doc Brown on Social Media:
Website | Facebook | Twitter | Instagram | SoundCloud | YouTube