Dusk Music Festival had been on my list of experiences to check out since its inception and this year I finally made the trip!
---
Nestled within the streets of Tuscon, Arizona Dusk Music Festival instantly felt like a home away from home. The two-day festival was better than I could have imagined hosting a diverse musical lineup, local vendors, art, games, and plenty of places to hang out and meet new friends.
I drove from San Diego Saturday morning and arrived at the fest as doors opened. Needless to say, after the five-hour drive I was more than ready to get in the festival, explore, and let loose a bit. After passing through security it was off to the races.
The venue was small making it easy to navigate and fun to wander.
There were two main stages, San Carlos and Armory, and a smaller "discovery" stage as well. The walk between any stage was less than five minutes and with staggered set times, it was possible to see every set.
If you wanted to get a good spot for a specific set you just had to leave the other stage a little early and you could make your way to the front of the sound booth or closer. If you wanted to relax there were grass areas at the back of San Carlos and Armory with hammocks, inflatable lounge chairs, giant Jenga, and a giant game of Connect 4.
Local vendors, food, and art were pleasantly scattered throughout the festival.
As you meandered from stage to stage there was a handful of art pieces to catch your eye. My favorite was the Wacky Inflatable Tube Men installation that gave me a smile anytime I walked by. There were also artists spray paintings art pieces throughout the day. It was cool to see the artists work on their piece and see it evolve from day into night. I didn't eat much at the festival, but I can say everything I smelt or saw seemed delicious and there were plenty of vendors to choose from.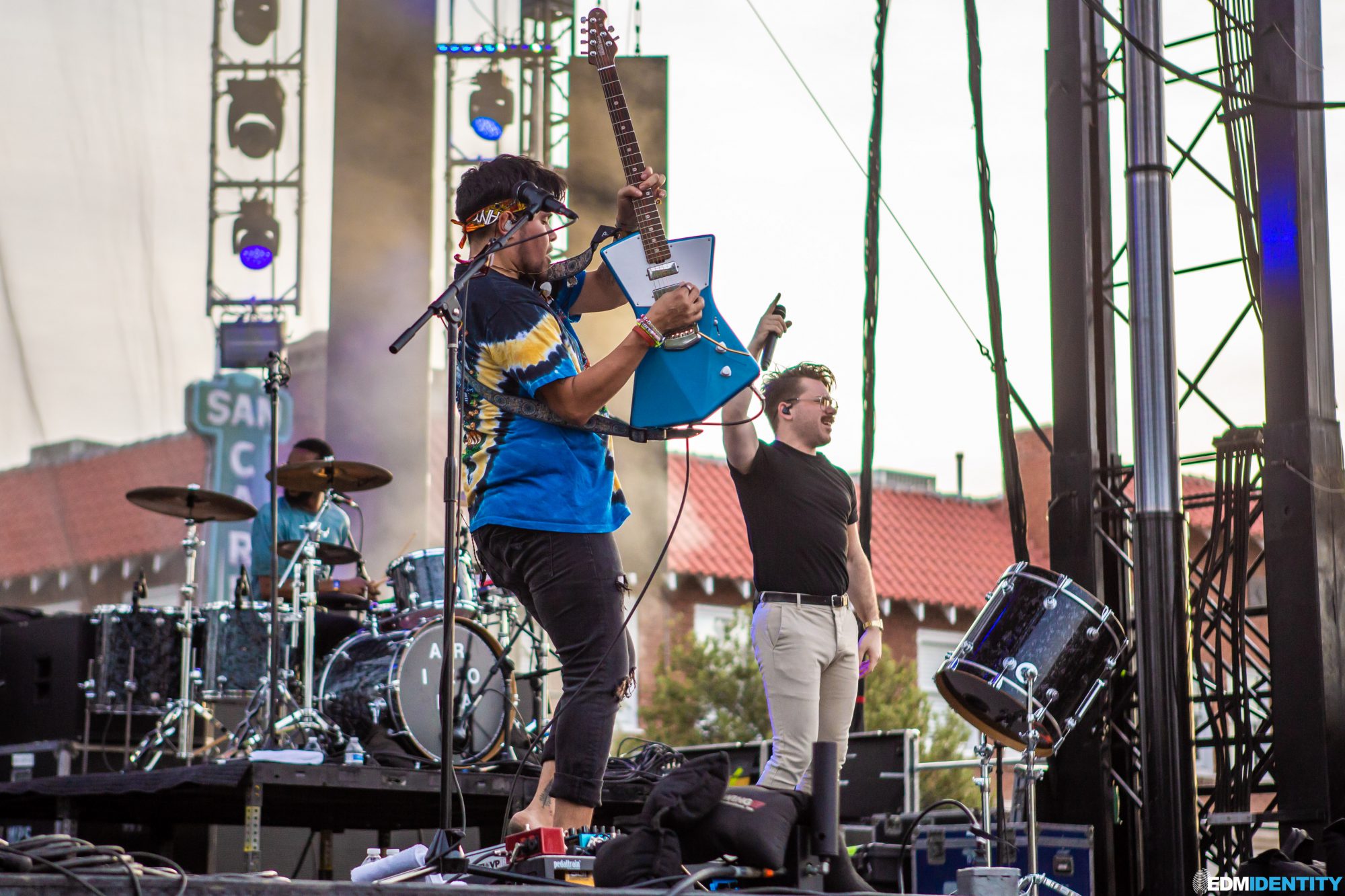 My first stop was the San Carlos stage to catch A R I Z O N A.
For some reason, I thought A R I Z O N A produced heavier electronic music but within the first moments of catching them, I realized I couldn't have been more wrong. Maybe it's because I have seen them booked at other multi-genre festivals and misjudged during my research, but either way, they were my favorite new music discovery at the festival this year.
Their high-energy performance and alt-indie sound was the perfect way to start the weekend and it seems a lot of attendees held the same sentiment. Since catching them at the festival I have been listening to their album ASYLUM non-stop and am loving every new track I hear. After A R I Z O N A, I wandered the festival to get a lay of the land.
Two other standout sets over the weekend were Indie groups Two Door Cinema Club and Fitz And The Tantrums.
I love live music and the energy each band brought was electric. Fitz and the Tantrums played on Saturday and had the crowd juicing as they played hit after hit including "Hand Clap," "Moneygrabber," "Out Of My League," and "The Walker." Noelle Scaggs even mentioned halfway through the set she was battling a cold, but rode the energy of the crowd and sounded amazing.
Two Door Cinema Club played an incredible set on Sunday spanning their entire music catalog. It's amazing how songs can instantly take you back to a certain time of your life and that's what happened when they played "Something Good Can Work", "Undercover Martyn", and "What You Know". One of my favorite things about Dusk is that it had the perfect mix of live music and electronic.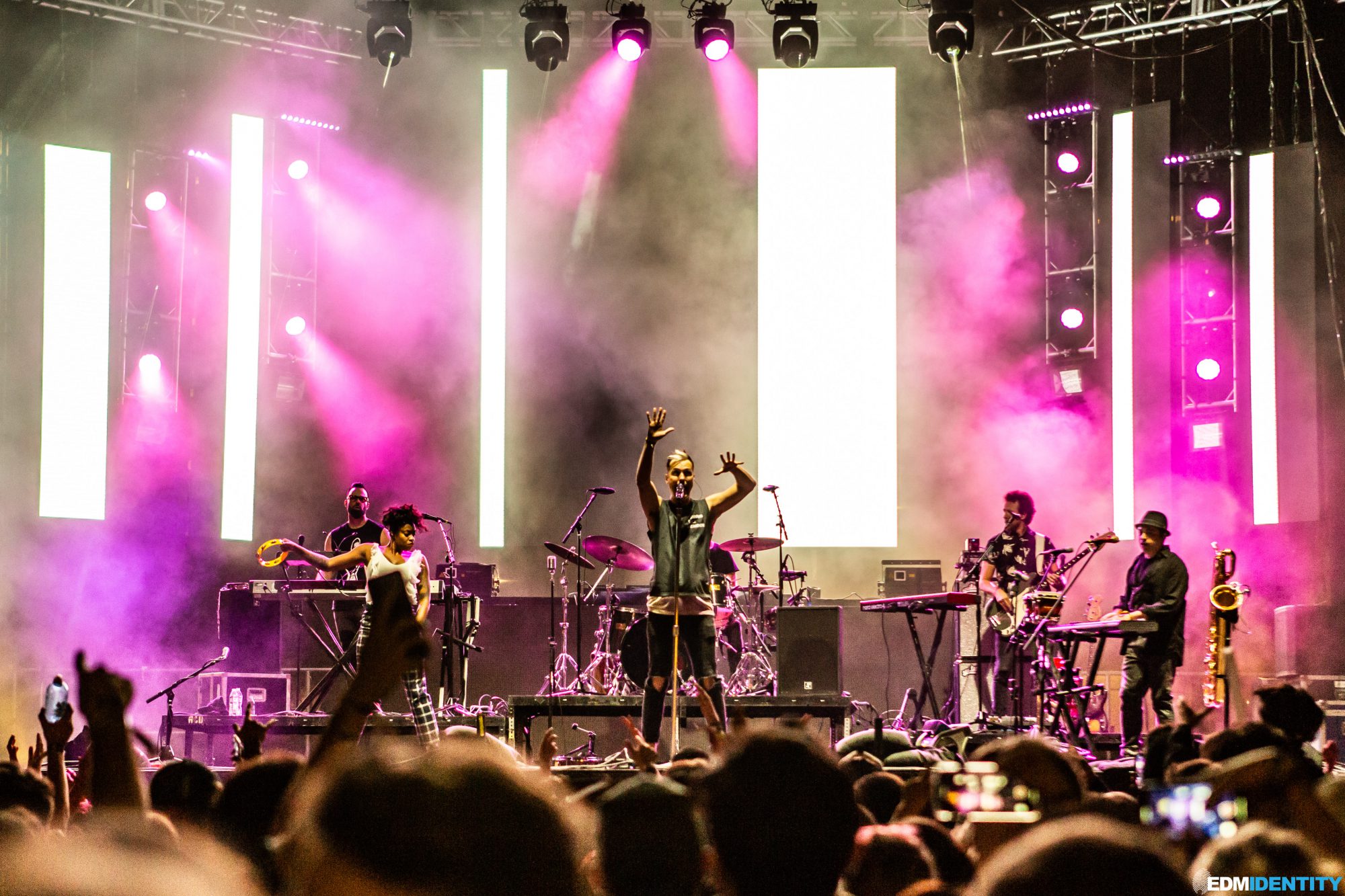 The two electronic sets of the weekend that hit the mark for me were What So Not and Kaskade.
I had seen What So Not in the past, but his Dusk Music Festival set may have been the best from him I have seen. He played some insanely heavy beats I've never heard mixed in with some original productions that had me vibing the entire set. If I had to pick a set that I danced at the most, though, it was Kaskade.
Kaskade always puts on a great set, but between the vibes, room to dance, and nostalgia of him playing a lot of throwbacks his Dusk set really stood out to me. There was a point when he was played "Something Something" I just stood there and took the moment in as we everyone sang the lyrics. Those are the types of moments I cherish and will remember for a long time.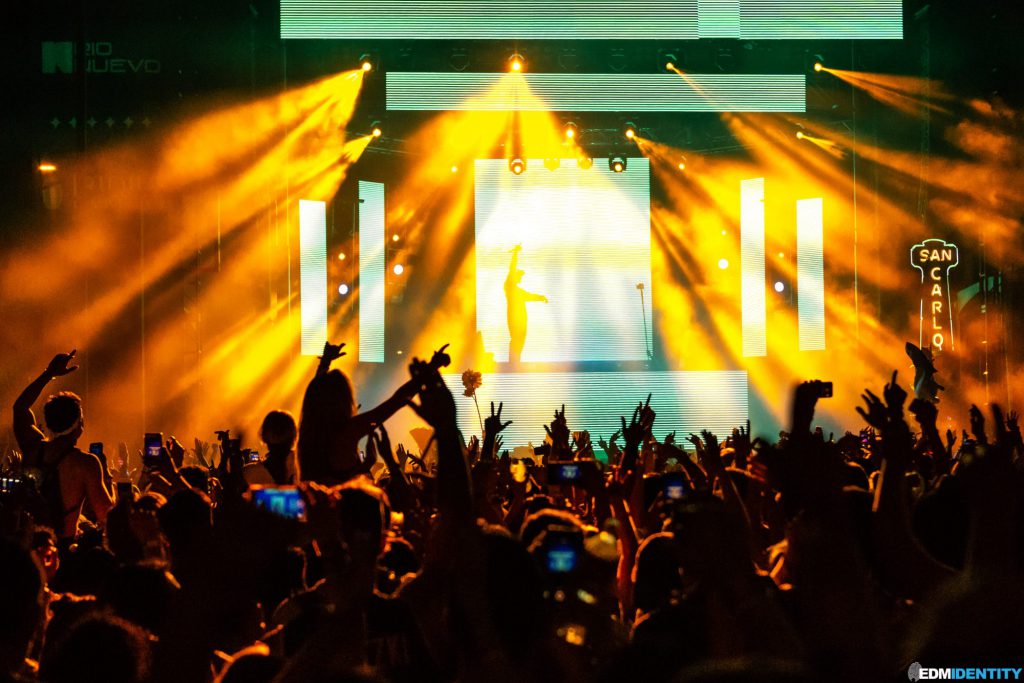 The thing that made Dusk Music Festival a top-notch experience for me was the company of friends.
I usually wander festivals by myself. I like to see different types of music and snap photos of all the cool things festivals have to offer. This year, I spent a lot of my time with my friends from the Odesza Fam group on Facebook. Internet friends turned into real-life family, we first met at the Odesza finale in Los Angeles and again at Dusk. They offered me a place to stay and it was a pleasure experiencing the festival with a new family. My time at Dusk would not have been the same without them. Special shout out to William, Jeff, Danny, and Brianna you are real ones.
Overall, Dusk truly felt like a home away from home and I can't wait to return.
I have grown and affinity for Arizona and its music scene. I have been going back for M3F, Phoenix Lights, Goldrush, and now Dusk the last few years and I always have a great time. I am lucky to have great friends that offered me a place to stay and spent the festival with me dancing and wandering around.
The lineup was stellar and the variety of music I love. It's already clear that in the years since its inception, Dusk has come so far. I cannot wait to see what the future holds for this festival, and as long as they keep continue what they're doing and Relentless Beats keeps crushing it Dusk will be a festival I look forward to every year.
---
Follow Dusk Music Festival on Social Media: