Dreamstate SoCal is playing host to some highly anticipated back-to-back sets that will bring Trance Family members to a bliss-like state.
---
What's better than one of your favorite artists playing an amazing set? How about, two of them going back-to-back to create an amazing potpourri of sounds! For the second year in a row, Dreamstate SoCal features a full day of head-to-head action sprinkled throughout the festival grounds.
Related: Looking for the set times and other essential info before you go? Check out our post with all the info you need to know!
These sets are perfect for those trance fans who love the uplifting, the melodic, the tech, and those beats unique to that glorious Anjuna sound. We're looking forward to hearing all the creativity that will flow from the melding of these musical minds. Read on to find out about all five b2b sets and let us know which one you are most looking forward to seeing at Dreamstate SoCal 2019!
Tickets for Dreamstate SoCal 2019 are still on sale via their website, grab yours before it's too late!
Five Must-See B2B Sets at Dreamstate SoCal 2019
---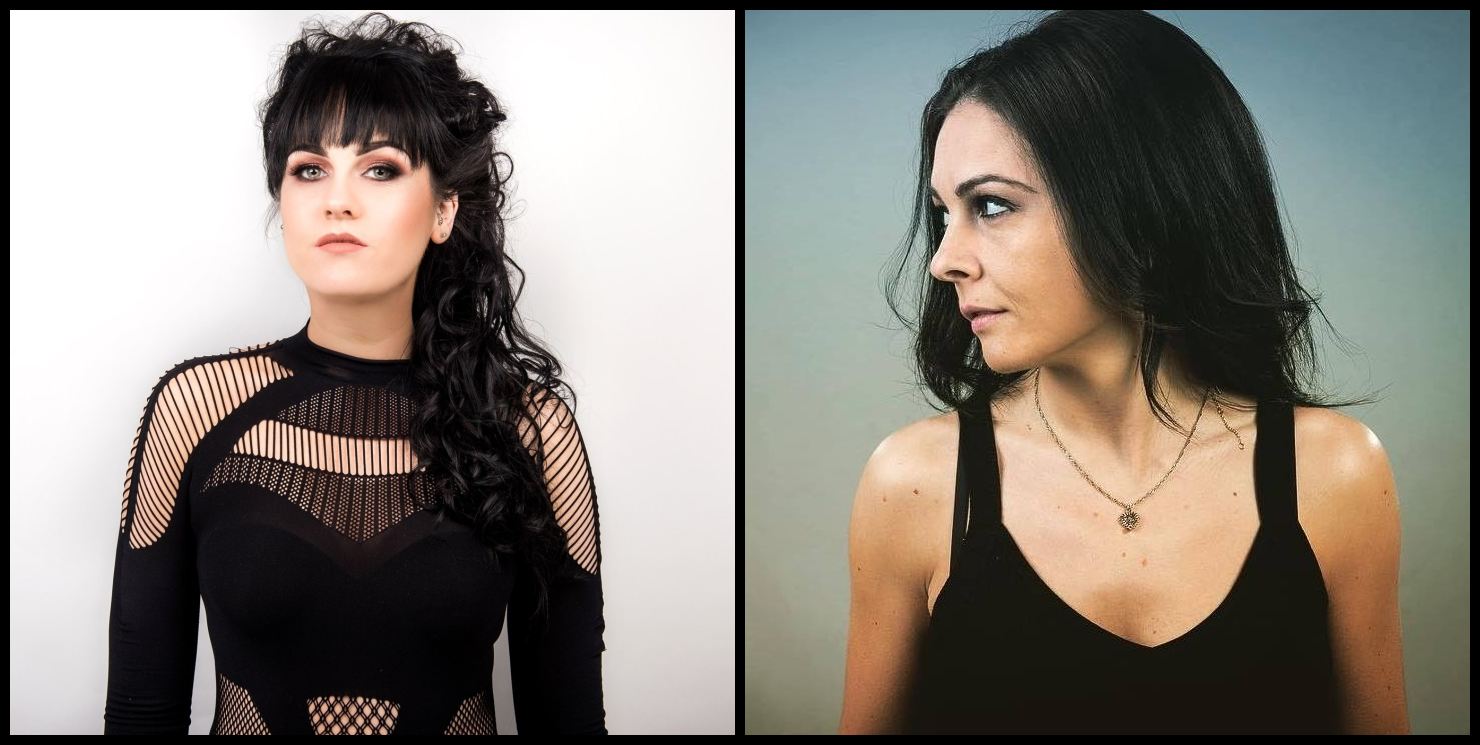 Ashley Smith vs Maria Healy
Ashley Smith: Facebook | Twitter | SoundCloud
Maria Healy: Facebook | Twitter | SoundCloud
2019 has been quite the year for Maria Healy! She is the newest member of the Music First Agency family and she was nominated for the IDMA top female trance artist award among many more accomplishments. Maria has an amazing ability to create melodic, uplifting soundscapes and excels on the other end of the trance spectrum with her signature techy sounds.
Ashley Smith is a rising star in the trance world and is making her name known far and wide. A software engineer by trade, Ashley took up DJing in 2012 after having produced for multiple years prior. After just one listen to her tracks it is easy to tell that her ability to produce is off-the-charts. Like Maria Healy, Ashely has a penchant for mixing euphoria and melodies with the hard banging and tech-trance style and has released numerous tracks of this type throughout the years.
Dreamstate SoCal 2019 will be Maria Healy and Ashley Smith's debut at the festival but something tells me, it won't be their last. Expect an hour filled to the brim with a beautiful amalgamation of their unrelenting tech favorites.
---

Craig Connelly vs Factor B
Craig Connelly: Facebook | Twitter | SoundCloud
Factor B: Facebook | Twitter | SoundCloud
It's no surprise that these two will be playing a back-to-back set especially on the heels of their Subculture Mixed by Craig Connelly & Factor B compilation album. Separately, Craig Connelly and Factor B are known to create some of the most purely euphoric and uplifting trance tracks of the last few years. Never one to settle for being formulaic or being complacent, Craig excels at his vocal trance compositions and has an ear for vocalists. This year alone, he's released epic vocal tracks such as "Believe," "Waterfall" and "Lights Around the World."
Like Craig Connelly, Factor B is known for his amazing vocal trance. However, where he truly shines is by triggering and fleshing out powerful emotions through his use of extended melodies and breakdowns. While his music is consistently described as memorable, Brendan Blatt, the man behind Factor B is equally as memorable after each performance he delivers. The energy he brings and the love of music that emanates from his entire being is palpable and absolutely infectious.
---

Ilan Bluestone B2B Andrew Bayer
Ilan Bluestone: Facebook | Twitter | SoundCloud
Andrew Bayer: Facebook | Twitter | SoundCloud
Early this year Ilan Bluestone followed up his Scars album with his "tronce" EP We Are The Universe, which garnered numerous positive reviews. This should come as no surprise as Ilan's name is often synonymous with high-level artistry which has landed him a headlining spot in festivals such as Electric Daisy Carnival and Tomorrowland, along with numerous editions of ABGT festivals and events.
Andrew Bayer is often affectionately referred to as the fourth member of Above & Beyond as he is responsible for co-producing some of their hit records. The Grammy-nominated artist was responsible for In My Last Life, one of the most revered LP on Anjunabeats last year, making waves with his Parallels EP, and consistently releasing some of the most ethereal and introspective tunes to date.
Saturday is clearly the Anjuna day and AnjunaFamily is particularly psyched for this set so if you're a fan of the Anjuna sound, don't miss out on what is sure to be an epic back-to-back!
---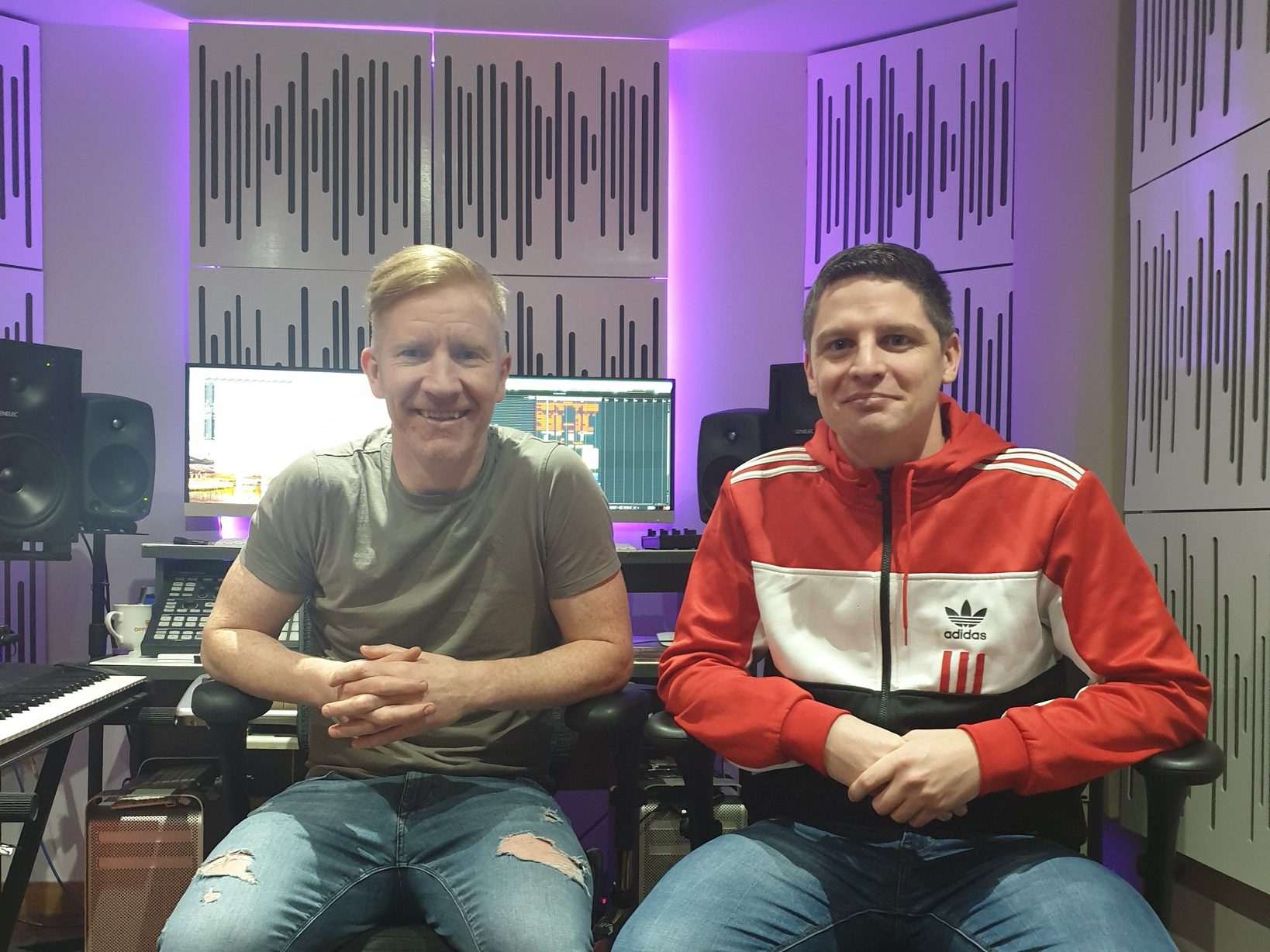 Paul Denton vs David Forbes
Paul Denton: Facebook | Twitter | SoundCloud
David Forbes: Facebook | Twitter | SoundCloud
Paul Denton is a fast-rising star in the trance scene and his finely tuned ear and penchant for high energy originals and reworks have certainly caught the attention of main players in the genre.
David Forbes is quite the chameleon. His sound is of the tech-trance variety, but he also releases progressive tracks under the pseudonym Hal Stucker and previously created progressive house with Mark Sherry under the name Pseudonym. He's also created a new project with Mark called Thick as Thieves, which capitalizes on the pair's love of the hard techno sound. His resume clearly displays his versatility but his tracks showcase his excellent and top-notch production skills.
If you're looking for a set of tech trance that is all about expertly executed technical production, this is the set for you! Paul Denton and David Forbes mark the second set of artists that are sure to bring the hard-bangers to their B2B set, the first being Maria Healy vs Ashley Smith. Additionally, similar to the aforementioned collaboration, this is one that pairs an Irish artist with a Scottish artist as well as an up-and-coming musician with one that is more well-established.
---

Sean Tyas vs Menno de Jong
Sean Tyas: Facebook | Twitter | SoundCloud
Menno de Jong: Facebook | Twitter | SoundCloud
While initially, this may seem like a strange match-up, this is not the first or even second time that Sean Tyas and Menno de Jong have played together. In 2015, they went back-to-back at Trancefusion, in 2016 the two smashed it during their back-to-back at Electronic Family and in 2017 they infamously went back-to-back at Tomorrowland. Since the two have played together numerous times, expect smooth transitions and top choices from their selection of fantastic originals and remixes.
So what should fans expect from the pair? It will likely be a high energy potpourri melodic soundscapes that Menno de Jong expertly produces mixed with those dark tech sounds Sean Tyas is known for. There will also definitely be a blending of stunners from In Trance We Trust, The VII, and the Regenerate labels.
If you're looking for a set that embraces various styles on the trance spectrum, definitely check out this one out!
---
Follow Dreamstate on Social Media: