Melodic dubstep duo Crystal Skies are back with an outstanding EP dubbed Constellations that recently dropped on Seven Lions' label Ophelia!
---
After their many releases out on Seven Lions' label Ophelia, Britain Holcomb and Aaron Dawson, better known as Crystal Skies, are back with a fantastic new EP called Constellations that is sure to make all listeners fall for their unique sound. Even though it's been less than a year since their first release on Ophelia they have made a strong name for themselves with tracks such as "Sojourn," "Carbon," and even their remix of Above & Beyond's "There's Only You".
Constellations is a grand display of their talent as producers. Working closely with Seven Lions, one can definitely hear the influence in this five-track EP. From a soft-string lead melody line to a hard, face-melting bass drop, this duo has shown they can produce quality tracks with an unmatched sound. Each track tells a story, and every story is beautiful and meaningful. If melodic dubstep is something you enjoy then this EP will definitely not disappoint.
Download or stream Constellations on your favorite platform and read on for my take on the EP and a view of what this release means to me!
Stream Crystal Skies – Constellations on Spotify:
---
The EP starts off with "One More Night," an extremely catchy vocal track with a vigorous ending.
The track starts off with a female vocal singing lyrics of being held "for one more night," and builds up to a signature slamming drop with fat layered chords. The middle features a soft, future bassy bridge into the final buildup and drop. The last drop is super energetic as the bass kick doubles in time, and chords are added to the on and off beats. Crystal Skies have done this before in songs like "Fall Apart," and personally, it's something I adore hearing. The track kicks off the EP on a high note and leads into a softer second track.
A string quartet brings in Crystal Skies' most emotional track yet, "Release Me".
Personally, I'm a sucker for a good string chord in electronic songs, so "Release Me" starting off with that already put a smile on my face. Gallie Fisher is featured for a second Crystal Skies track, beautifully displaying her vocal range, singing an emotive melody with soft percussions emphasizing the sadness of the track.
The vocals carry the track gorgeously, the percussions provide a certain smoothness to the track, it all fits together so perfectly. It is definitely a different sound from their usually harder hitting tracks.
Satellite Empire is brought back to bring us another vocal gem, "On My Own."

This isn't the first time Satellite Empire has been brought onto a melodic dub track as they have lent their voice to Last Heroes' track "Thrones" which Crystal Skies also remixed. "On My Own" begins with lovely, trancey arpeggios are introduced, as Satellite Empire's voices take us the first buildup and drop. The chorus of the song is choppy yet groovy – the kick leaving space for the catchy vocal chops and running synth notes.
One of my favorite Ophelia songs to date, "Never Change," comes up next and features Gallie Fisher.
Released in February this year, "Never Change" was Crystal Skies' first solo track released on Seven Lions' label and is to this date still one of my favorite tracks released on Ophelia. From the very first chord to the last bass kick, this song is perfection. Gallie Fisher's voice brings in the first note and from there the song builds upon itself, exploding into a mass wall of sound and melody in the first chorus.
Words of being yourself, and that "it's okay to be a little bit crazy" evoke an insane amount of energy into the track that is held throughout its length. The song ends as quietly as it starts, leaving listeners only wanting more of that sound.
A familiar voice is featured in the final track of Constellations, "Feels Right."
Melodic dubstep and future bass lovers are no strangers to RUNN's silky smooth vocals as she's lent her talent to huge artists like Illenium, Dabin, and Wooli. She is featured yet again in a banger of a track belting out lyrics about finally finding the love that "Feels Right."
The track features a signature move of Crystal Skies where the vocal starts off slow and the song builds into an energetic drop. This time, the initial drop is nothing but pure hard bass, followed up with fat lush chords breathing passion and emotion to both choruses.
Crystal Skies stands out as one of the most consistently innovative, talented, and groundbreaking producers in the game.
Admittedly I had not heard of them before they remixed Seven Lions' "Calling You Home," but from the first time I heard that track, I knew they would be something special. Going through their past discography, you can tell they have improved their sound and are getting even more experimental in their sound design.
Constellations is a huge milestone from them and a great way for them to show what they have to offer to a crowd that's passionate about the genre. With their technique paired with Seven Lions' support, there are only better things to come, and to say I'm excited to see what these have coming up next is an immense understatement.
---
Crystal Skies – Constellations – Tracklist:
One More Night
Release Me (feat. Gallie Fisher)
On My Own (feat. Satellite Empire)
Never Change (feat. Gallie Fisher)
Feels Right (feat. RUNN)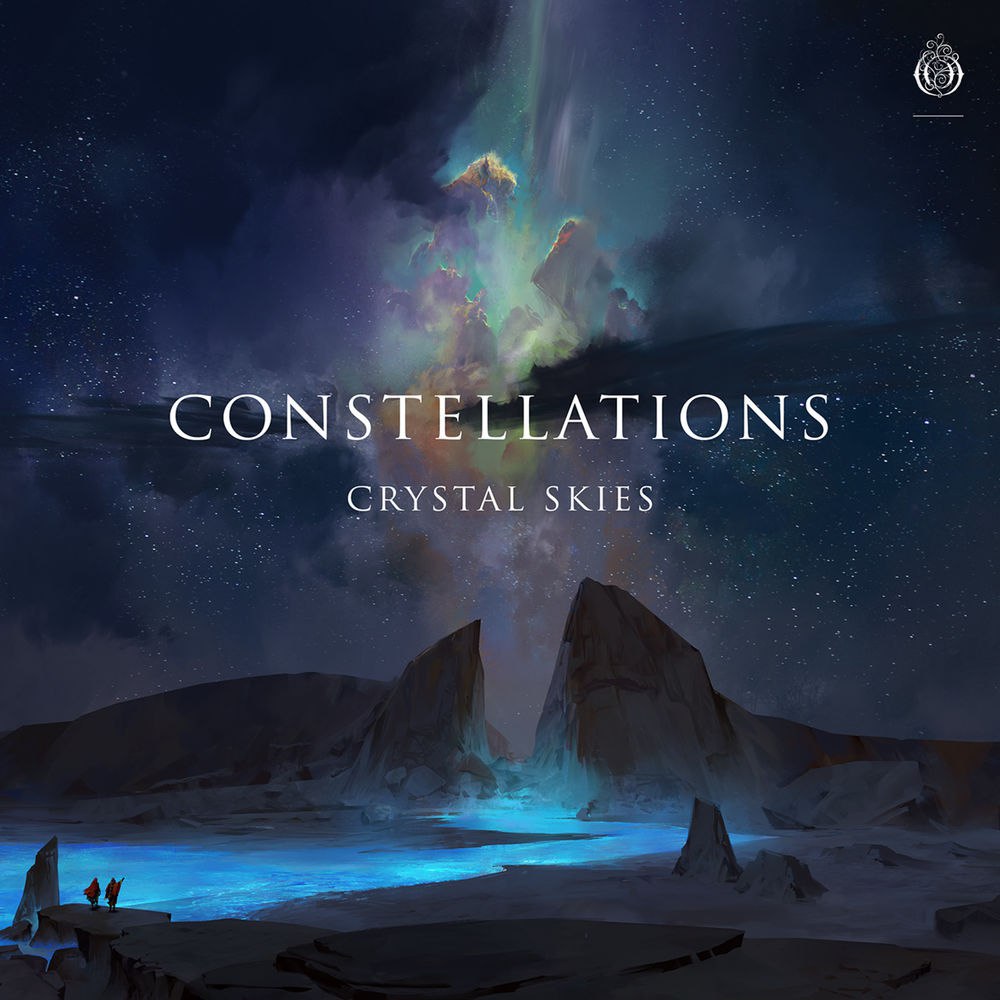 ---
Follow Crystal Skies on Social Media:
Facebook | Twitter | Instagram | SoundCloud