We caught up with Lucati at Escape: Psycho Circus to chat about his recent releases, the latest with Kȯlmē Records, and favorite moments from the past year.
---
One of the artists who has been rising through the ranks of the house music scene and dominating the decks wherever he goes is Lucati. Constantly pushing the boundaries of his own sound, he's released tracks like "Club Music" and "Like This" that are absolute stunners while also touching up tracks to put a unique spin on them as well.
While he continues to churn out releases on labels like Dirtybird and Confession, Lucati has also shown his tastemaking abilities with Kȯlmē Records that he launched with his brother Dateless. The label has not just featured his own work but also has given a home to some of the freshest artists in the scene today like Black V Neck and MKJAY.
And if that wasn't enough, the infectious sets he spins that make for the perfect cherry on top. Whether playing solo or b2b with other artists, he infuses different styles of house music with a touch of Latin flair to keep crowds dancing the entire time.
Most recently taking the stage at Escape: Psycho Circus, he set the tone for the madness that would ensue that night with one of the best house sets of the weekend. After his set, we caught up with Lucati to chat about his recent release Laser Therapy, the label, and so much more. Check out his set below and read on for the chat!
Stream Lucati – Live From Escape: Psycho Circus 2019 on SoundCloud:
---
Hey Lucati, thanks for taking the time to chat with us today here to Escape. First of all, congrats on the release of Laser Therapy earlier this month, which features solid, tech house tunes. How did you get into the groove in the studio and what was the production process like for these two tracks?
Laser Therapy was a weird one. Like, I always take inspiration from Shiba San, because when you go see Shiba San it's always going to be the best set of the night. He plays a lot of this very rhythmic, almost like a jungle rhythm that I really admire, so I go into it with that in mind. I really like those tracks because they don't sound like anyone else, it's very unique on its own. So as soon as you hear that uniqueness, you stick with it and then you're just excited about it because you're like, "oh shit I've got something special here."
So it was just trying to be a unique Lucati flavor of the Shiba take, which I've done several times. I love that mother fucker, he's a good friend of mine. "Sound Check" kind of the same deal… big drums that should move people on the floor that's what it's all about.
That EP came after a ton of collabs with other artists as well like GAWP, Dombresky, and Bruno Furlan. When you're collaborating on tunes, do you typically try to be in the studio with the artist or are you sending files back and forth more often?
So with Dombresky, I was in the studio with him and GAWP I was not. Distance is the main issue really. Once you're in the studio, it's just like a more unique flavor, there's instant feedback. With stems, it's more like someone really likes the idea and the other one can improve upon it. Then it's just back and forth from there.
Back in September, you also drop some remixes as well like "This is America" and "Sexy Back" really stood out. When you're approaching a rework of a track do you typically rebuild it from the ground up, or what's your process like?
Yeah, typically, I'll have a loop in mind, like a structure. The JT rework, for example, I made the loop and then I was playing around ideas of what would work. And I wanted to make it more unique because I didn't want to use the chorus, I wanted to use parts that weren't so memorable of that part of the song, so that's why I think that track goes off. Because it's like, I know this track! But it never says like "sexy back."
And "This Is America," kind of the same thing. I like to get inspired by other people's music, it helps me be creative. Sometimes I'll just throw if I find an acapella I'll just have it in the project file and it helps me kind of conjure up ideas.
So this year has seen you take the stage at a lot of festivals like EDC Las Vegas, Gold Rush, and then also smaller club shows like Day Trip in LA and Treehouse in Miami. When you've got a performance on the horizon, what goes into your pre-show prep?
I usually know how I want to start and sometimes that doesn't even drive me. Like if I walk up to my set and the guys playing maybe tougher or maybe not so exciting, I have to adjust right? That's your job as a DJ.
I like to know what I'm going to play with first because it sets the base, and then from there, it's all freestyling. I like to use loops a lot because that way it's like live edits and feels more like an interactive experience where I'm jumping from parts of the tracks that I really love. So, yeah, it's just knowing the first track, basically.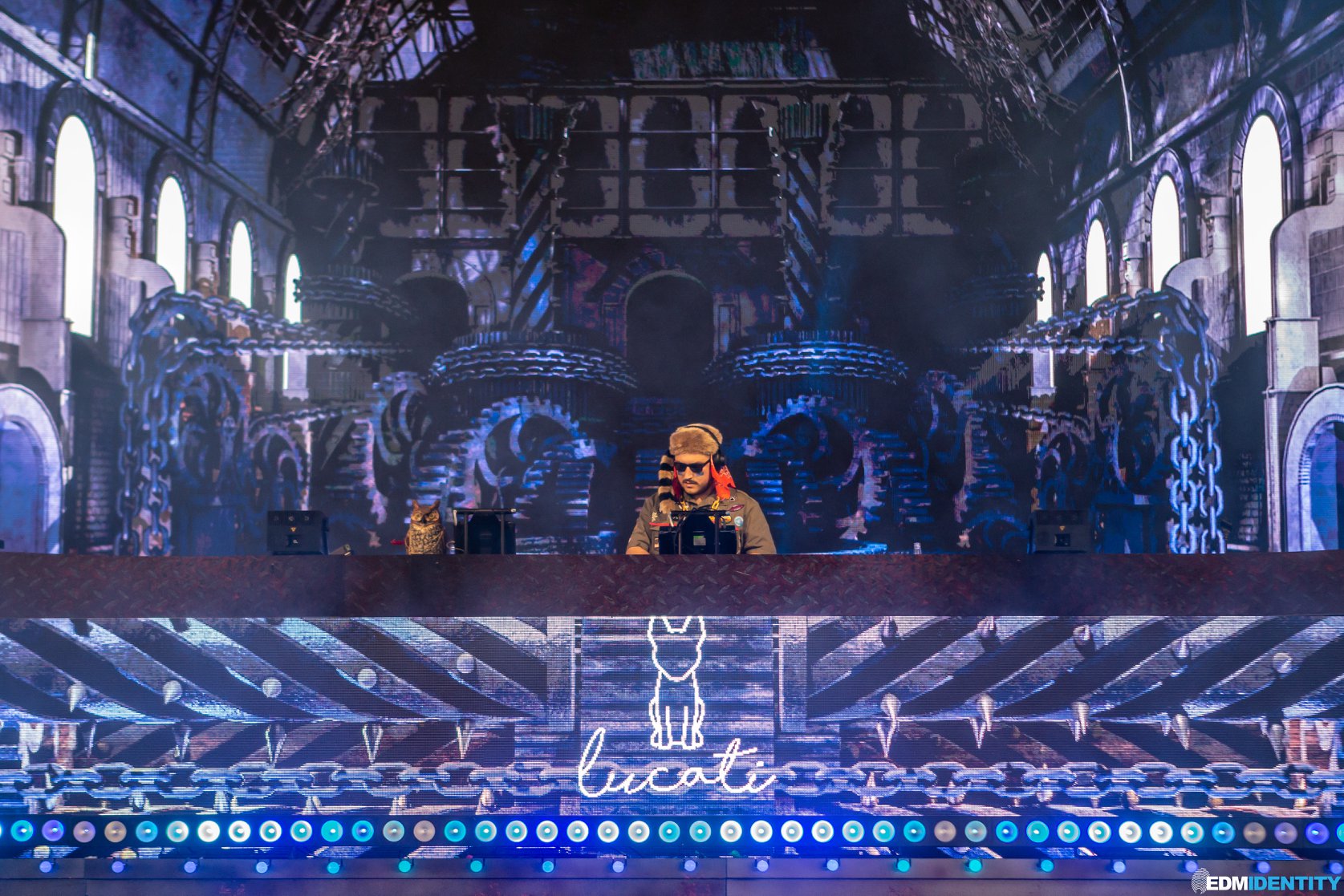 And your label Kȯlmē has also been making some serious waves this year to. The label has a bunch of your releases and then also tracks from other artists too. What do you look for when you're receiving demos?
Unique stylings. I don't want to be a copycat label, there's a bunch those already. I love Dirtybird to death, they gave me my career, but I don't want to sound like them. There already is a Dirtybird and they do it much better than anyone else. The things I enjoy about tech houses are Latin rhythms, Latin Inspiration, I have a lot of Brazilians on the label. I want driving rhythms, big drums, catchy vocals. It doesn't have to be what I call "nursery rhyme house," where everyone's like, "I'm gonna go down the street, and I'm going to go eat." That's not me, I don't do that. So I'd rather have a dope loop than nursery rhymes.
Yeah, you brought up the Brazilians as well. Are you digging for those artists through SoundCloud or are they coming to you?
They're coming to me. I got to know a few of them over the past few years, just like respecting their work, MKJay Sterium… These guys, they show me music and it's amazing. The reactions that I get when I play their music, that's what I'm there for you know? I want people to go, "Oh, what is happening right now dude?" And it doesn't hurt that they use vocals and no one knows what they're talking about.
Yeah, it's cool they bring a different sound to a lot of house sets that you don't really hear that in the US. So how have you been able to find a balance between running a label, playing so many shows, and also producing music?
It's my full-time job and I take it very seriously. So, I've done the nine to five and I'm not going back. I graduated from USC with a Business degree, I could do that, but I choose this.
I love house music. It's what I wake up to and I just hop on my computer and make music. I love listening to house music, I love A&Ring, I wouldn't have it any other way. And I want to create something special and I don't want to be here for one year, I want to be a fucking legend so I'm here for the long haul. I'm not going to give up because if Lucati goes down, guess what another name will pop up. I'm not going anywhere, I promise you.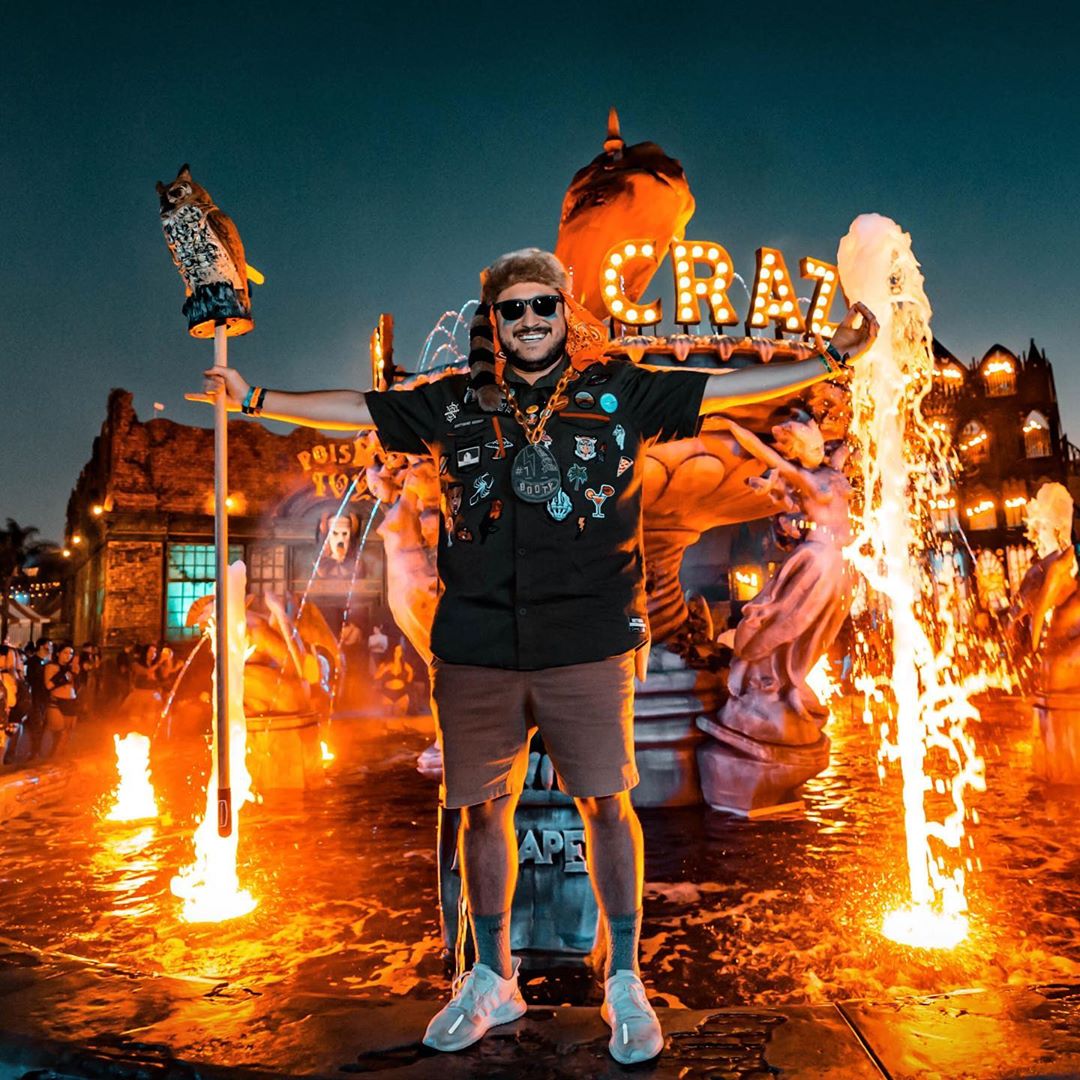 If you could offer up a piece of advice to artists who are looking to make their break in the scene, what would it be?
You gotta put in the time with Ableton or whatever DAW you use. You gotta use that in a unique way. You can take inspiration from other people, but ultimately you have to find your voice in the music because that's what people want to hear. They don't want to hear a rehash of someone else. They want to hear something new and different, and that's what's exciting.
Like look at Rebuke, that guy came out of nowhere. I bet you he's been doing this for 10+ years. Now he's blowing up because that sound is so unique, you can't even help but not love that. So that's a good example.
Yeah definitely, it takes time to develop. With most of the year behind us what have been some of your favorite moments from 2019?
Miami Music Week. That was crazy… I'll just leave it right there. EDC Las Vegas was mental. I really enjoyed all the Corona Electric Beach parties I played. I created a bond with that team and they really trust and believe in me.
I was able to close out HARD Summer there and it just felt really special. There was DJ Snake and Malaa playing at the time and people came to see me. I took that very seriously and I wanted to take them on a journey and I'm probably like the biggest compliment that was said to me that I've had was "I couldn't even get into DJ Snake did but you saved my rave experience." Like dude, that's the best, that was awesome.
Yeah, I really like the intimate feel that you get at the Corona Electric Beach stage. And then finally, since we're celebrating all things spooky here to Escape, what's your favorite horror movie?
The Ring, but for a weird reason, because I would always take girls on dates to watch that movie because then they would cuddle with me. [Laughs] I don't really like scary movies.
---
Connect with Lucati on Social Media:
Facebook | Twitter | Instagram | SoundCloud