Following releases on Bite This, Dim Mak, and Insomniac's In / Rotation, Kyle Walker is turning heads in the house music industry with a sound that can't be ignored.
---
Kyle Walker is a name that is quickly gaining recognition in the house music world. His first break in the music industry came in 2016 when he won Insomniac's Discovery Project by submitting a mix and his original track "Claude von Deeper". Since then, there's been no shortage of Kyle Walker releases, with originals like "Dark Room Perfume" and remixes of popular tunes like Malaa's "Notorious" racking up hundreds of thousands of plays on SoundCloud.
More recently, he released several tracks on Jauz's Bite This! label, including "Bricks" on the This is Off The Deep End compilation. He then dropped the Cruel Intentions EP on Insomniac's In / Rotation imprint, and last month, "Movement" came via Dim Mak's New Noise series. Now, after finishing off this year's festival season with appearances at Nocturnal Wonderland and North Coast Music Festival, he is poised for an even bigger year in 2020.
With support from some of the biggest labels and most popular festivals, Kyle Walker and his unique style of house music should not be ignored. Take a listen to his exclusive guest mix and learn more about this exciting artist below!
Stream EDMID Guest Mix 192 || Kyle Walker on SoundCloud:
---
Thanks for chatting with us Kyle! To start off, how would you describe the style of house that you make and who are some of your biggest influences?
My style of House is probably best described as a mix between something you can vibe to in a car but also get down to at a club. Some of my biggest influences as of right now are Disclosure, Noizu, Martin Ikin, Solardo, Eli Brown, and Jauz.
Your newest track "Movement" was released earlier this month on Dim Mak Records and your Cruel Intentions EP came out shortly before. Tell us a little bit about the story behind these tracks and how you decided to release them.
"Movement" was made probably a year and a half ago and was a track I thought I'd never release. Dim Mak saw something in it and I'm so happy to have it out there for everyone to hear now!
As for Cruel Intentions, it was put together when I was going through a tough time and just totally let my emotions write the tracks. Insomniac's In / Rotation was a label my team and I were looking to release on for a while and this EP was a perfect fit for them.
You also have several releases on Jauz's Bite This imprint including "Bricks" and "Infection" with LondonBridge. What has Jauz's support meant to your career and how did that relationship start?
Sam has helped me in so many ways— from booking me to help fill out festival stage takeovers and shows to releasing some of my biggest tracks to date. He's done all this just because he believes in my vision which is something I couldn't be more grateful for. Our relationship started from me just hitting him on his demo email and we started talking.
Are you sitting on more unreleased tunes? Can we expect new music soon?
Planning the 2020 release schedule right now, but maybe I will put out a remix I've been working on later this month.
What are some of your go-to plugins or strategies when you're producing?
I love taking a track I'm into at the moment and taking elements from it that I like and implementing them to fit my style. 90% of my tracks are started this way.
Looking towards the future, if there's one house label that you'd like to work with one day, who would it be? Who's on your bucket list?
One label I've had my eyes on for a bit now is Sola. Every release they put out is a slapper, and would love to get something out through them. As for other labels I'm into right now would be Black Book, Realm, and Solotoko.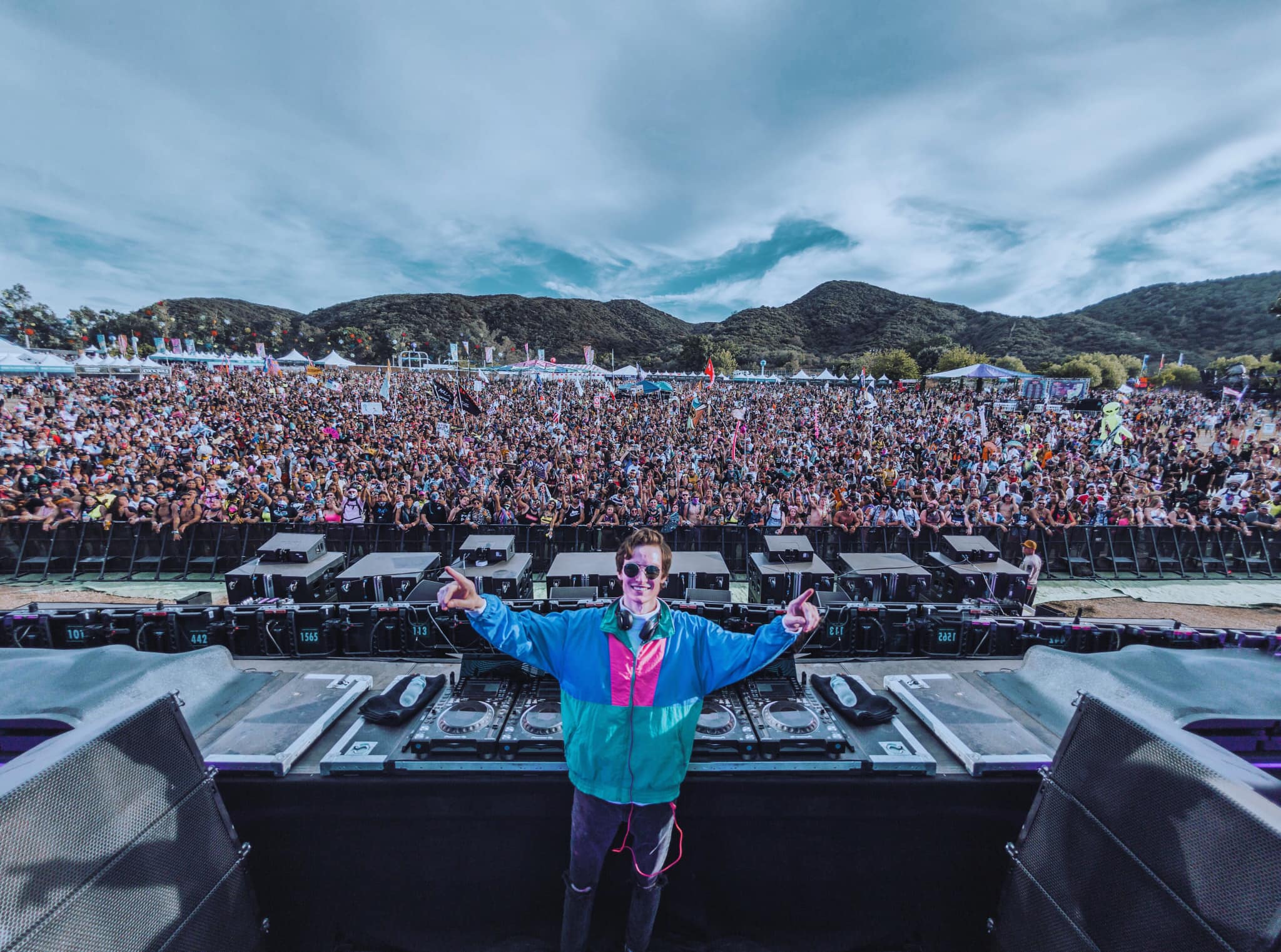 You finished summer off strongly with appearances at Nocturnal Wonderland and North Coast Music Festival. What are some of your favorite memories from those events?
The crowds at both festivals were something I wasn't expecting. Memories of playing on those stages and having everyone vibe with me will be something I never forget.
You've made multiple appearances at EDC Las Vegas after winning Insomniac's Discovery Project competition a few years back. How has that relationship helped kick start your career?
Insomniac has helped in many of the same ways Sam has. They just believe in my project as a whole and I wouldn't be where I am now without them.
What's some advice you have for up and coming producers trying to get noticed?
Don't be afraid to send your music out to other producers. Just keep sending your music out and get as much feedback as you can.
Do you have more festival appearances and tour dates to look forward to in 2020? Will fans be able to catch another Kyle Walker set soon?
Planning out 2020 right now, definitely will see the turtleneck out and about soon.
Lastly, what are some non-music related facts about yourself that you'd like to share?
I have an obsession with pugs and anything pug related.
---
Follow Kyle Walker on Social Media:
Facebook | Twitter | Instagram | SoundCloud