Suwannee Hulaween gifted us with some serious fun under the sun this year and was a fantastic way to celebrate Halloween, here's why!
---
Year after year, Suwannee Family old and new find themselves trekking back to Spirit of Suwannee Music Park in October for a weekend of fun at Suwanee Hulaween. Another epic edition has of the festival has now come to a close and this year, they continued to grow.
After many feared the festival would not return for 2019, many rejoiced and began their planning when they announced their return with a jampacked lineup as well. This year brought jam band lovers, headbangers, house music lovers, and plenty of fresh faces to the park for the weekend's festivities. Underneath that hanging moss, attendees find relief, laughter, and a sense of camaraderie that is unique and unparalleled.
Related: Be sure to check out our full photo album on Facebook!
Suwannee Hulaween is one of my favorite experiences and is full of so many memories, wonders, and talent, so returning this year revitalized me entirely. Read on for some of the reasons why I fell deeper in love with the festival after their most recent edition!
Five Things We Loved About Suwannee Hulaween 2019
---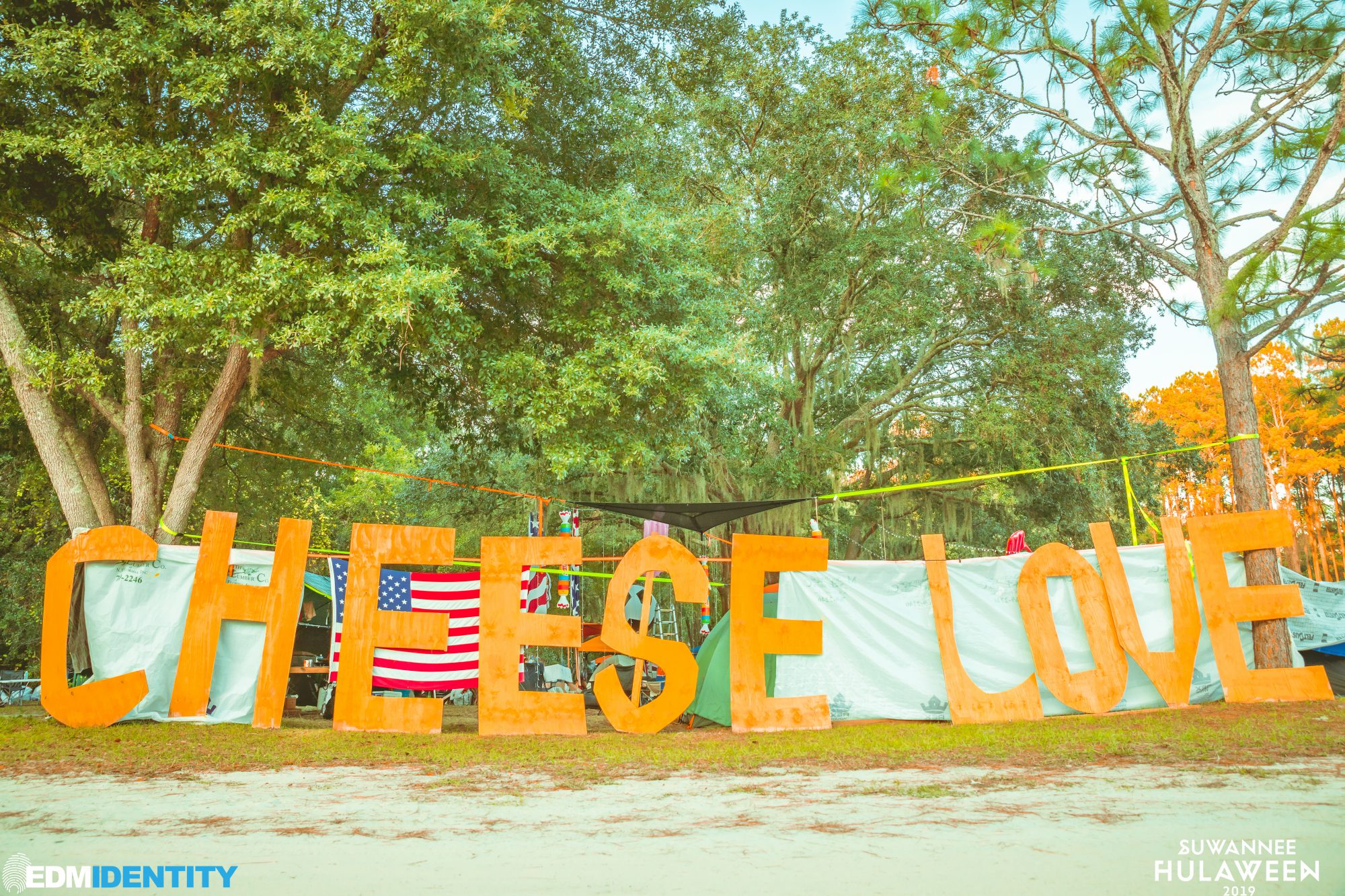 Spirit of Suwannee Music Park is a small slice of heaven.
The grounds have been the home of Suwannee Hulaween for seven years now but Spirit of Suwannee Music Park has been hosting festivals and campers since 1983. The sprawling 800 acres house cabins, horse stables, treehouses, a chapel, an amphitheater, and one of the largest bat sanctuaries in the South East.
Camping at Hulaween gives attendees a unique experience and is an essential part of the festival. It differs from many others with higher budgets and bigger production but makes up for it with amazing art and unreal vibes. Full stages, equipped with lighting, speakers, and visuals are added to some campsites allowing for some really epic late-night renegade parties; hammock cities, dome jungle gyms, webbing, billboard-size "Cheese Love" cutouts all make this festival stand tall.
The weather played a major role in this year's experience for me. The heat was as oppressive as a sweater grandma made you that you've been forced to wear even though you live in Florida and its 80 degrees on Christmas. Nightfall did not bring cooler temperatures either as the heat and humidity permeated the air. It made for some fun times at the Suwannee River and a level of ice bag sales that I'm sure the festival has never seen before.
---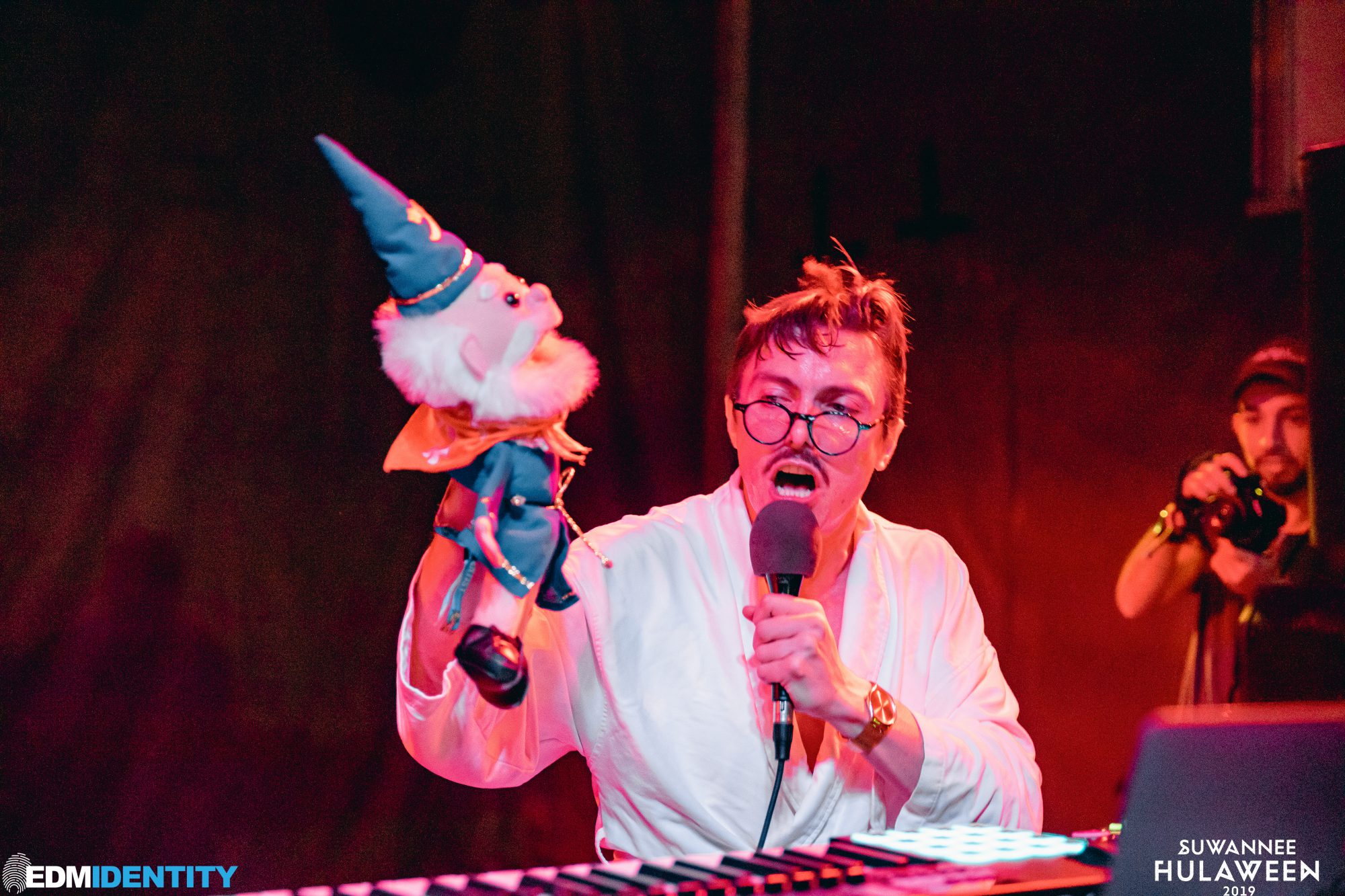 Marc Rebillet Lighting Up The Stage on Friday Night
In the weeks leading up to Hulaween, social media was buzzing over the very hilarious twitter call out from Marc Rebillet to Bassnectar. All in jest, Rebillet tweeted out to Suwannee Fans about his timeslot being the same as the bass god himself, Bassnectar and who would reign supreme.
Friday night came and attendees separated to their designated corners, Bassnectar at the mainstage while Spirit Lake stage housed Marc. The metaphorical bell was rung and that match began. Mark walked out onto the stage sporting a white bathrobe and sandals. It was actually the best attire considering the heat.
His stage presence was exactly what we hoped for. From his "who the fuck is Bassnectar" chant turned song to him teaming up with a wizard hand puppet given to him by an onlooker, Marc Rebillet gave his fans exactly the show they wanted. It was a lighthearted, funny way to bring some competition to the stage that everyone enjoyed.
---
Every year, the most anticipated performance for me is The String Cheese Incident's tribute set.
This set takes place on Saturday during the last set from them of the day. Year after year SCI does an incredible tribute cover set that is themed according to the theme of the festival. In years past we have seen "The Ghoul Train", "Stringier Things", and this year we got a dose of "Smells Like Teen Spirit, The 90's".
This set was packed full of the talent as the SCI band covered some of the most iconic songs of the '90s and my childhood. They played everything from the grunge gods themselves, Pearl Jam and Nirvana, to hip-hop artists Tupac and Dr. Dre, and even played some MC Hammer. All this while sporting the fitted, black and white suits straight out of the 90's movie, Men in Black. It was absolutely incredible. The showmanship, the range, the sheer musical talent that SCI never ceases to amaze me.
The only thing I felt was off was that there was a lack of production during the set. In years past we saw giant size dice, confetti storms, trapeze women in white gowns flowing across the stage, and Star Trek Enterprise floats bouncing in the crowd. Regardless, though, this cover set was the second favorite one I have ever seen from them. The String Cheese Incident has cultivated an amazing group of talented, creative musicians and each year they outdo themselves.
---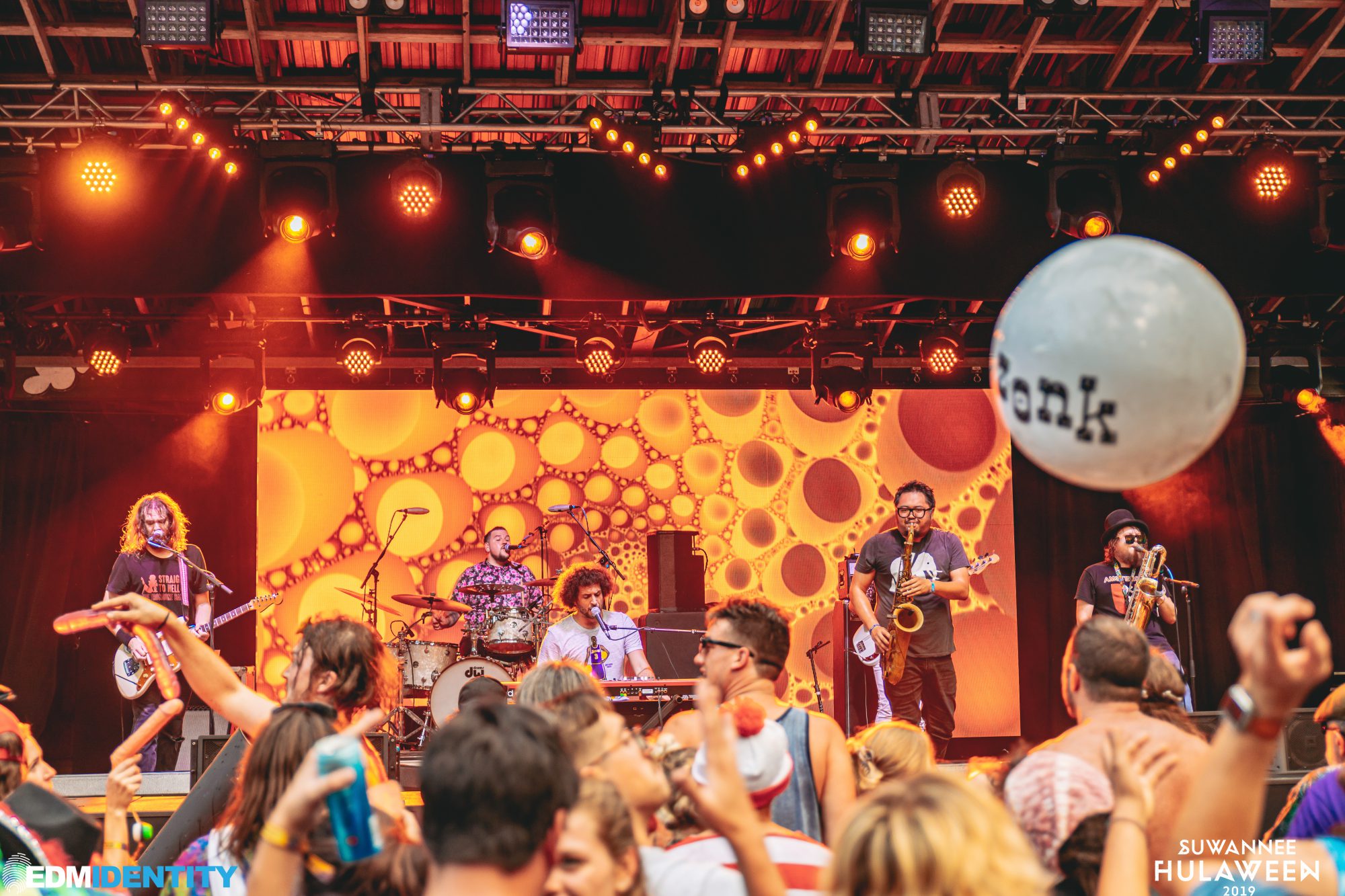 This Year Was Stocked Full Of Amazing Live Performances.
Over the years, the stages at Hulaween have been graced by some amazing talent such as Janelle Monae, Disclosure,  and Anne Wilson of Heart. For 2019, we got to see some incredible names in live performances. One of the standouts who people raved about was Flying Lotus and his fully immersive stage integrates seamlessly into his sound. His set was hailed by many to be the best of the weekend.
Another set worth highlighting was the daytime set of Andy Frasco and The UN. This was one of the sets to be at for the entire weekend. The American blues-rock band really knows how to put on an entertaining show as Andy riled up the crowd using his special blend of Frasco vulgarity, charming lyrics, energy, and piano skills. This, coupled with the massive amount of talent coming from the rest of his band, created some raw energy that fueled everyone through a very humid Saturday afternoon. He ended his set telling everyone to enjoy the weekend as some can rarely find themselves in such bliss, so we should bask in it.
---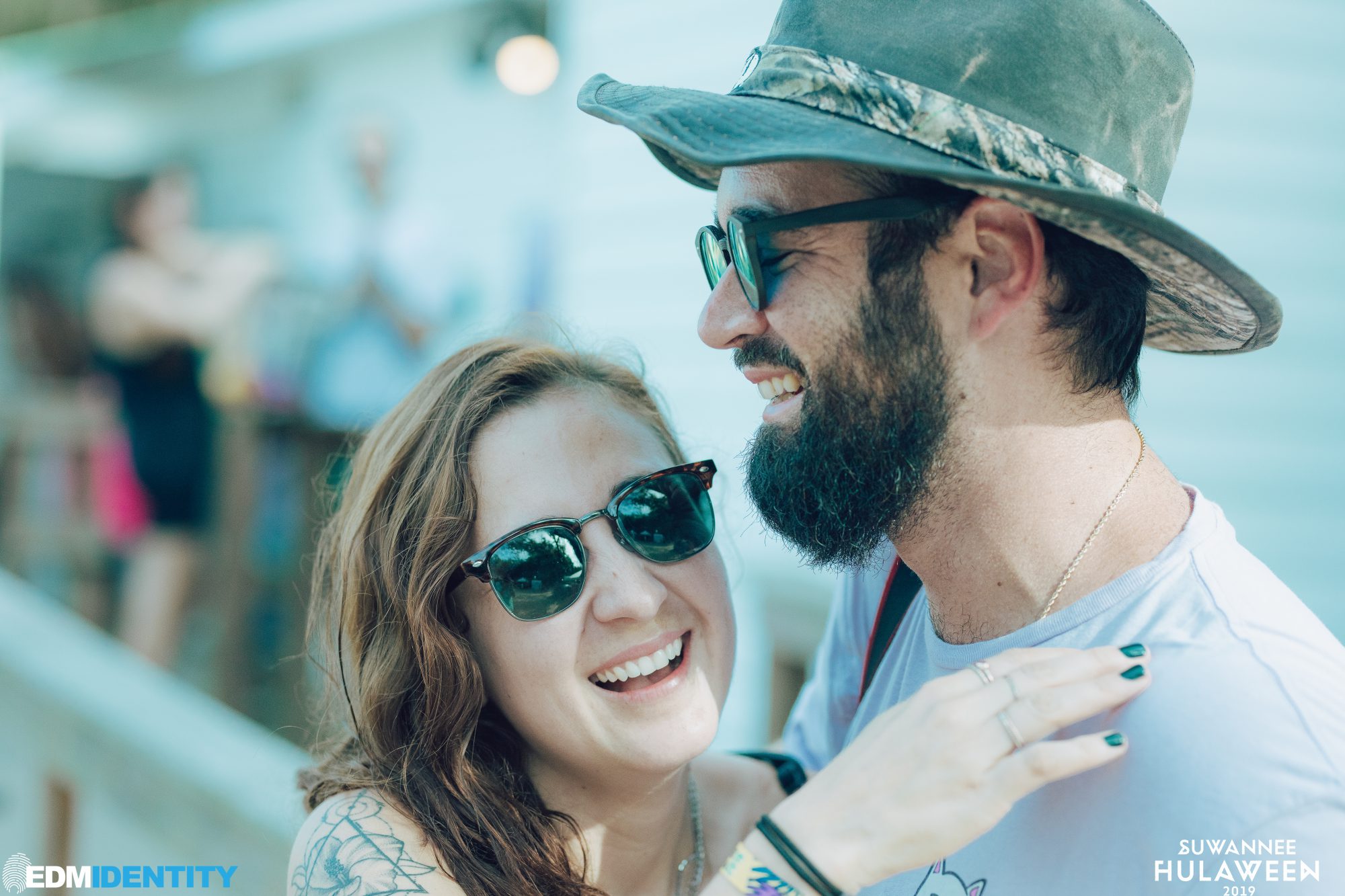 The most important part of any Hulaween experience is the Suwannee Family.
Every year it is my pleasure to be surrounded by this wonderful family and be able to create memories, share old experiences, and even bring new people to the fold. Strangers meet under the trees, become friends, and bring life into the world while also giving back to Suwannee. It's a beautiful cycle and one that I have seen with my own eyes and find to be an experience that's beyond rewarding.
Suwannee is a place where families can come and enjoy just as much you or me. You will see parents towing kids in wagons, guiding them on their musical journey, and effectively helping usher in the next generation of the family. It is yet another way Hulaween separates itself from the other camping festivals.
It doesn't take much to feel the magic and positive energy that flows through the grounds during the festival, in fact, it's almost instantaneous once you start to explore. When people are at Hulaween they let go of any negativity and any worries they may have. Every year it becomes easier to see why this event continues to blossom and I look forward to seeing what 2020 brings, stay tuned for our full photo gallery.
---
Connect with Suwannee Hulaween on Social Media: