Desert Hearts' City Hearts Festival returns to DTLA this month and with a weekend of house, techno, and love ahead I've reflected on why I'm hooked on their vibe.
---
Since first emerging from the San Diego scene, the Desert Hearts crew become well known for their annual festival, impressive touring schedule, and plenty of stage takeovers. Championing the mantra of house, techno, and love, they have gained a pretty serious, cult-like following that grows with each passing show.
Having attending events like Haunted Hearts, Let's Make Love, and three editions of Desert Hearts Festival, I can confirm my obsession grows stronger after every encounter. Drawn to their unique productions, unreal vibes, and curated lineups that keep me dancing the entire time, I'm always excited to attend an event hosted by them.
Related: Tickets for City Hearts Festival 2019 are still available. Get more details on the upcoming edition in our post!
With City Hearts Festival making its return to Los Angeles, I can't help but reminisce on past experiences I've had with the Desert Hearts crew who makes it happen. So, like a true cult follower, I am here to bring you on board. I've narrowed it down to five major points to help highlight why I'm hooked on DH.
Five Reasons Why I'm Hooked on Desert Hearts
---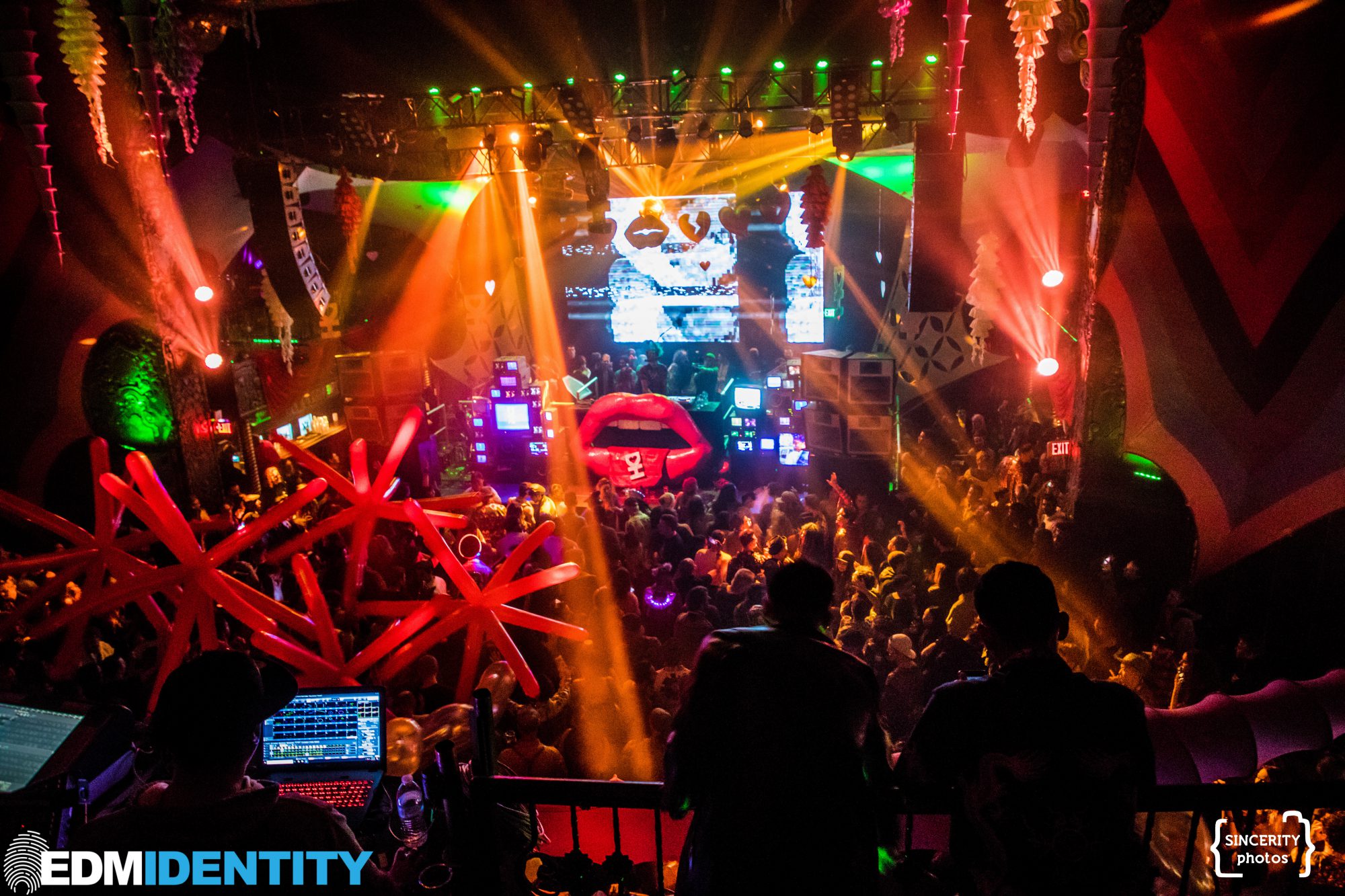 The core of Desert Hearts' mission statement is to spread love.
Fittingly, the DH mantra is "House, Techno, & Love… We are all Desert Hearts". Anyone who steps foot on their dance floor is part of the family. By keeping their events to a smaller size, the community becomes an intimate close-knit group of people. Inclusivity is at the forefront of this group, so making friends is easy and genuine. The Desert Hearts crew also gives back to the community with charity events like Love Ride, which gives bundles of small necessities to those in need.
---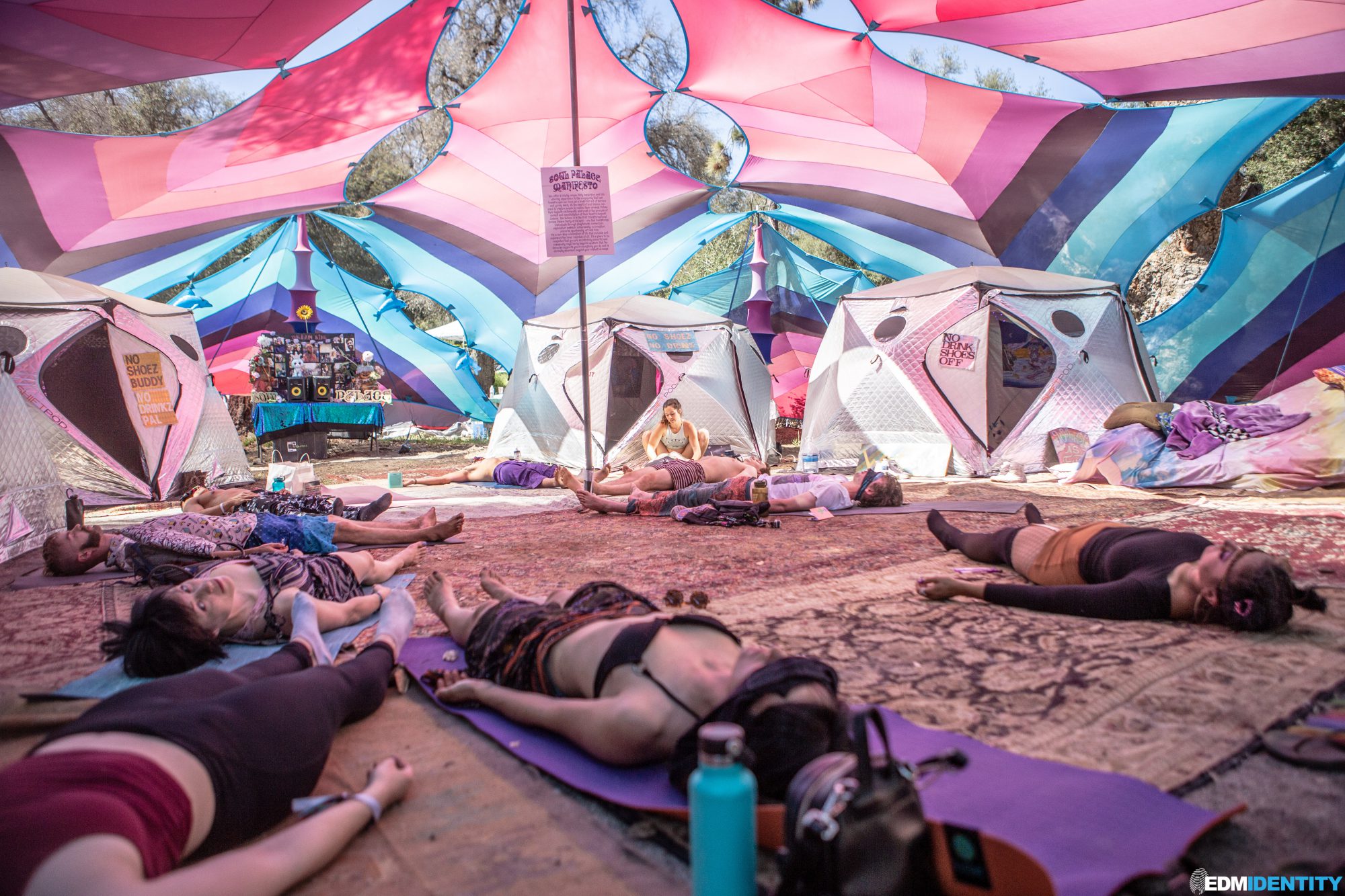 Transformational festivals like Desert Hearts go beyond the beats.
Going hand-in-hand with their passion to spread love is the atmosphere of personal growth. Their festival offers various workshops to practice yoga, listen to speakers, paint, flow, and grow. The healing sanctuary is intended to help you relax and recharge with meditation and energy work.
One of my favorite moments at Desert Hearts Festival in 2018 was finding my way into a cozy and quiet tea room. I stayed there for hours keeping warm, meeting new people, and taking a break before returning to the dance party. That's something you simply won't find at other events on the circuit.
---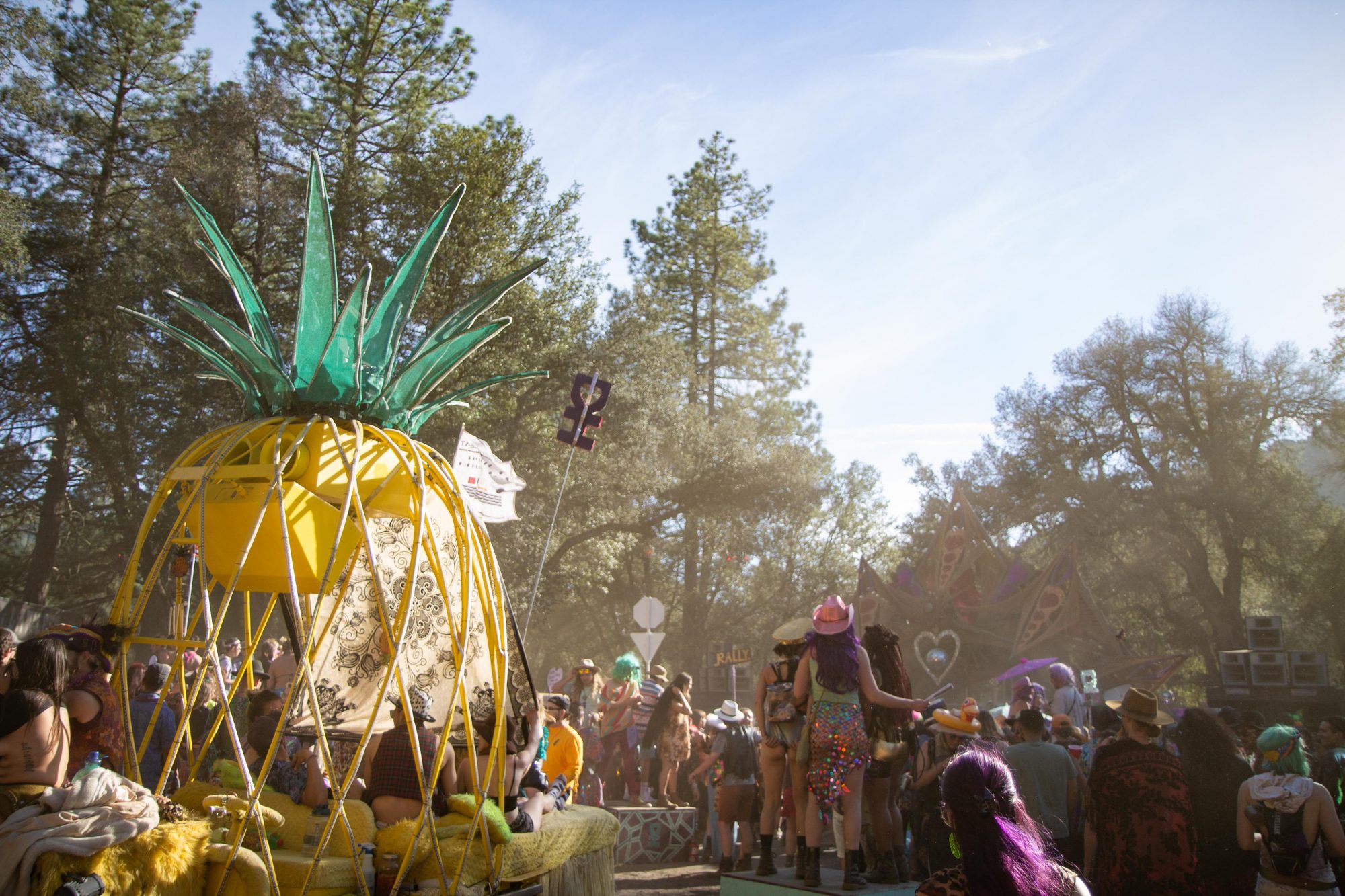 It seems as though anything goes…
One thing that shocked me most when I attended my first Desert Hearts Festival was the almost lawless nature of the event. Speakers and art structures became new dance floors so long as you could climb them.
Burning Man camps, like Pile Palace and Shangri Lawless, host bars where the cocktails are free. You just might have to tell a joke or give a hug to earn it. If you're lucky you might catch the Wine and Cheese Party push their way through to the middle of the dance floor with a spread of cheese, crackers, charcuterie, and boxed wine to share.
---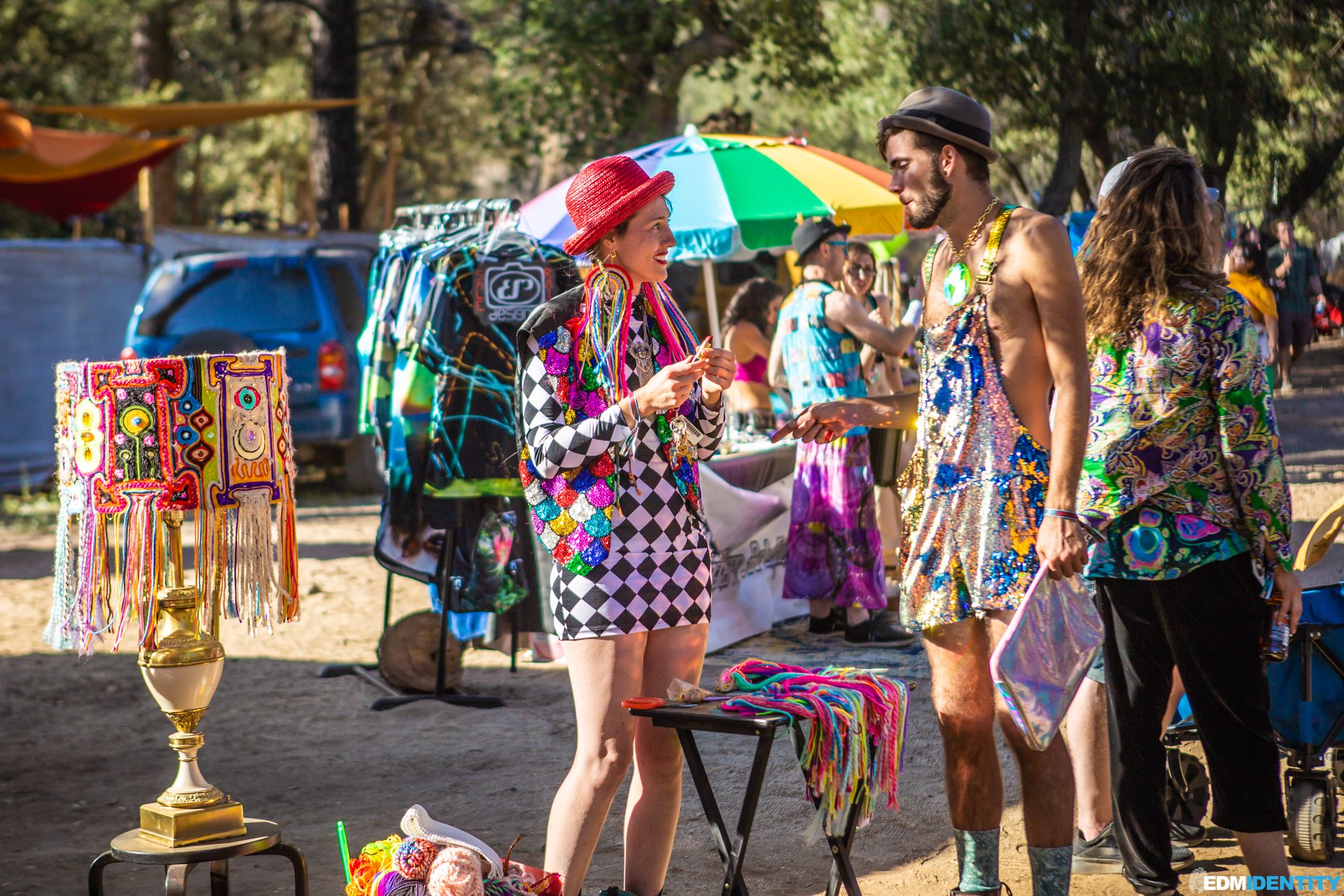 The fashion is unmatched.
It seems everyone gets the memo that if you show up to a Desert Hearts party you better show out. Even at smaller City Hearts shows, nine out of ten people are decked out in fur coats, sequins, decorated hats, chains, jewels, and platform boots.
The festivals also include an iconic fashion show put on by the clothing vendors. They set up a hand-painted stage in the middle of the crowd for the models to strut their outrageous looks. Even the DJs dress to impress, which brings me to the next, and most important point…
---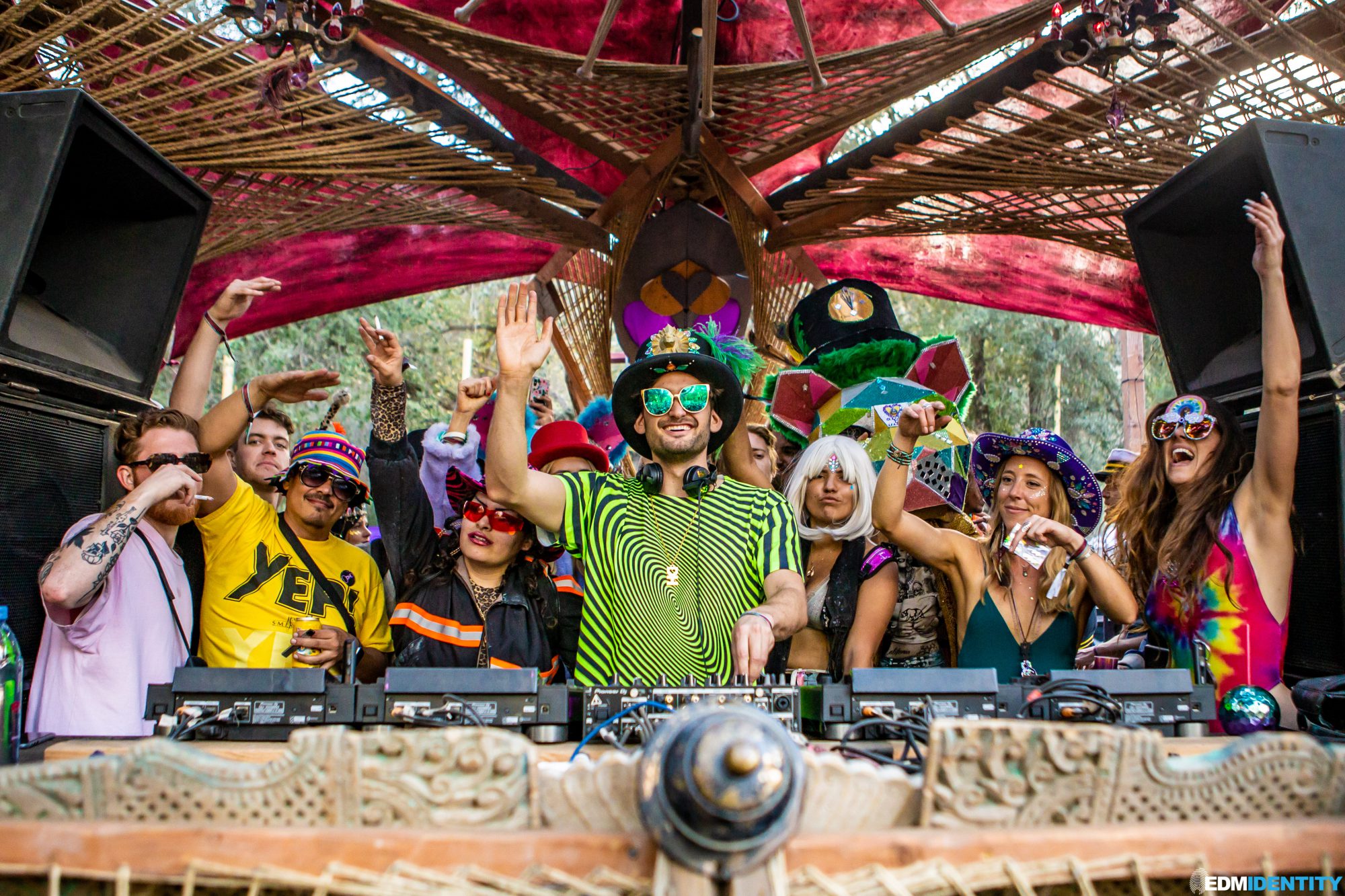 The music, period.
As a sucker for some juicy deep house and hypnotizing techno beats I can't help but fall in love with a label whose tagline is "House, Techno, & Love". The main Desert Hearts Crew includes founders Mikey Lion, Lee Reynolds, Marbs, and Porky. These four producers each bring a unique energy to the stage and attract very dedicated and energetic crowds, but their label has featured plenty of other amazing artists as well.
This year, Marbs also teamed up with DH-mainstay Evan Casey to create the new Desert Hearts Black label, focusing on deeper and darker styles that provide another soundscape to explore. After attending the recent launch party in LA that also featured Rinzen and Thugfucker, I am very excited to see where this label is headed and can't wait to hear some of their music at City Hearts Festival as well.
---
Connect with Desert Hearts on Social Media:
Website | Facebook | Twitter | Instagram | SoundCloud | YouTube