We caught up with rising star Burn1 to chat about how he fell in love with dance music, what his production process is like, and upcoming EP Vowel!
---
If you've been on the hunt for some fresh house music beats that will get you grooving away in no time, the releases from Burn1 should do the trick. Based out of Miami, he's been rising through the ranks with quality tunes on labels like Audiophile XXL and Psycho Disco while also working as a partner at Dark Shades as well.
This year, Burn1 has continued to keep our feet moving from the studio with the release of tracks like "Call Me Back" that saw him team up with Too Heavy Crew along with a bootleg of "The Pipe" that's an absolute jam. Beyond the production realm, he's also shown off his skills as a tastemaker with each edition of the Secret Stash mix series bursting at the seams with some true gems.
After blowing us away back in September and with the release of his upcoming EP Vowel on the horizon, we sat down with Burn1 to chat about his production style and so much more. Take a listen to his guest mix below and read on for the full conversation!
Stream EDMID Guest Mix 189 || Burn1 on SoundCloud:
---
Hey Burn1, thanks for taking the time to chat with us today. Let's start off by digging a bit into your own musical history. Who were some of your earliest influences and what led to you deciding to pursue a career in the dance music scene?
My earliest major influence in music is Afrojack. His song "Take Over Control" was a game-changer for me. I wasn't really paying much attention to music before that. I would listen to songs on the radio and had my favorite random ones on my iPod and CD's but discovering electronic music, in general, was an eye-opener.
Getting more familiar with the music and the culture was so fascinating, I felt like I belonged. And for someone who's always felt different from the usual crowd, that's a comforting feeling that I never want to lose. Seeing Afrojack DJ in front of massive crowds and also experiencing festivals and clubs myself, I knew that was my calling. 
After being influenced by more artists such as Steve Aoki, Axwell, and Nicky Romero. My taste in music expanded and I've found my love for the underground House Music sound. My main inspiration comes from record labels such as Dirtybird, Relief, and This Ain't Bristol.
Congrats on your most recent release "Call Me Back" that dropped back in September. What was the production process like on this tune and what brought you together with Too Heavy Crew? 
The production process was fairly simple. Too Heavy Crew started the project and contacted me to work on it. The vocal says "Girl, you need to call me back. I got us on the list." So I added the iPhone ringtone to tie the theme of the track together. Too Heavy and I worked on the drums, bassline & arrangement. We wanted this track to be more on the traditional Tech House style while also adding some quirky sounds and switch-ups to keep the listener's attention.
What brought us together was just being involved in the Florida House Music scene. They're part of a record label named House Keepers based in Orlando, FL and I'm apart of a label named Dark Shades based in South Florida. So naturally, our crews started working together on music and events. Big shout out to Austin Hammer, founder of House Keepers and David Pomareda aka TechNeekz, founder of Dark Shades. He's family to me. Both of those guys are legends in the Florida scene.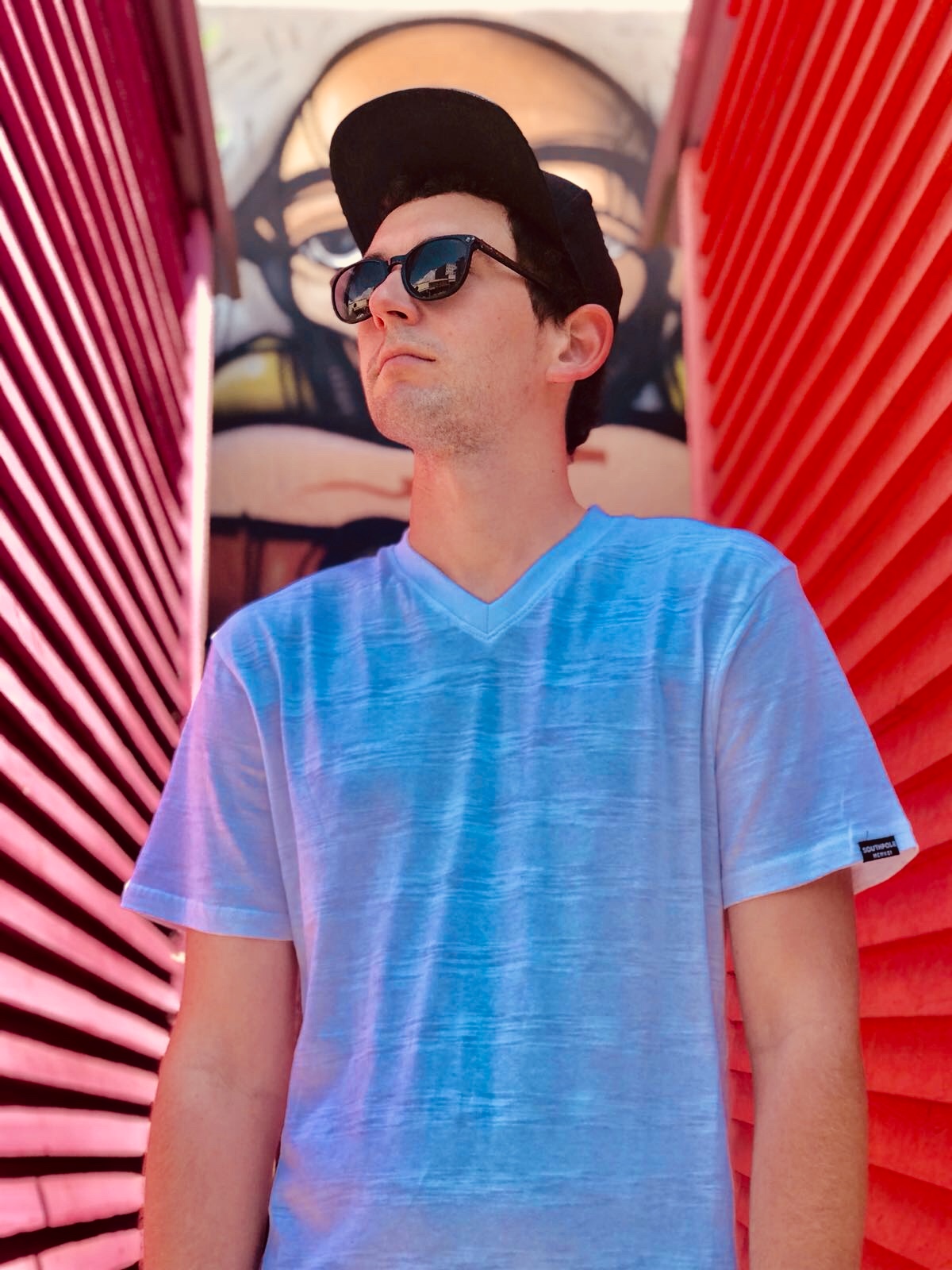 You also have a new EP dubbed Vowel due out for release on October 23 on MudPie Records. Can you share some of the details surrounding this upcoming EP?
The EP came out about by working with a talented producer from South Africa named Mika. I discovered him when he released a track on Dirtybird's Birdfeed named Birds & Snakes. We connected through social media and cooked up with two unique tracks pretty quickly.
We work very well together. I think it's because we have different strengths when it comes to producing which complement each other. After months of shopping the tracks around, they got signed by MudPie Records which is based in South Africa.
When you're working on a full EP do you find yourself building the tracks all together in one go, or do you grab projects you've been working on that fit together and piece it that way?
For me, an EP mainly comes together by working on a lot of music and eventually putting 2 or 3 tracks together that have a similar vibe. My style varies from left field House Music to high energy Tech House and occasionally Break Beat. 
In some cases like my EP's with Eric Mark and Mika. The tracks for those EP's came together one after another. I love when that happens!  
Speaking of collaborations, if you could pick any artist in the scene who you could team up with on a track, who would you work with and why? 
I'd definitely pick Claude VonStroke. Also Walker & Royce. I have to mention those two because their music is so forward-thinking. In a time where electronic music can be so saturated, they never fail to make music that's refreshing and blows my mind every time. It reassures me that I don't need to make music that sounds like everyone else's to fit in.
Aside from your original releases you've also touched up tracks to put your own spin on them like Rebuke's "The Pipe". When you're approaching remixes do you try to stay true to the original or are you more inclined to start from the ground up? 
I try to do a little bit of both. I don't want to stray away from the original track where it sounds like a completely different song. I also don't want to be lazy and just change the drop of the track and keep everything else the same. I like to keep the familiarity of the original so the listener can recognize it while also presenting that familiar sound in my own way so the listener can think "ah! I see what you did there ;)" 
Your music has graced labels like Psycho Disco and Audiophile XXL. What has it been like working with these labels on your releases and as a growing artist, what does it mean to have their support? 
It's been a great experience working with these labels. Having my music signed by them gives me reassurance that I know how to make good music that other people enjoy. Also having my music presented to these labels following is a great way to get more exposure and prove my legitimacy as an artist. I'm also able to gain more support from bigger artists connected by the labels networks.
From the music business side this has helped me understand more how record labels are run. As I stated earlier above I'm a partner of Dark Shades. So these experiences have helped me pass along vital information, and tips that are helpful in growing the label's following as well as my own.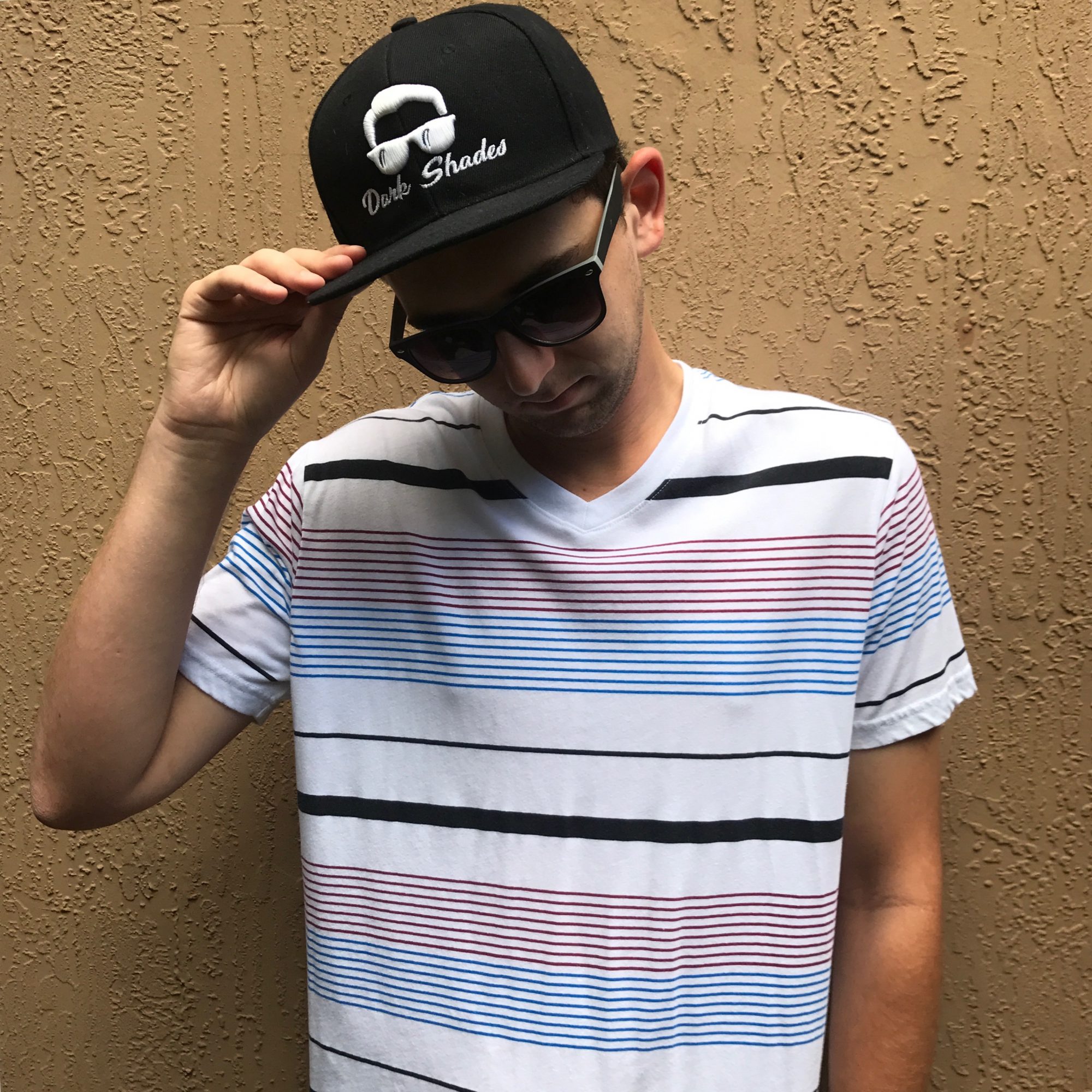 On the performance front, you've played sets all over Florida and even touched down in San Francisco in September. If you could take the stage at any festival or nightclub in the world, where would it be and why?
A festival I'd love to play is Ultra Miami. It is the festival that inspired me to become a DJ which led to me becoming a producer. I'd have all of my close friends and family out there supporting me. I know that's going to be a full-circle moment. Tomorrowland is my second bucket list festival because the atmosphere seems magical.
A nightclub I'd love to play is any big nightclub in Ibiza. Famous clubs such as Privilege, Amnesia, Pacha, DC 10, etc. I've always felt a connection with Ibiza even though I've never been there. So many legendary moments have happened on that island, I'd love to stay there all summer long.
What has been the biggest struggle you've faced as an artist so far in your career?
My biggest struggle has been getting more exposure. Since electronic music is so popular there so many people trying to be apart of the industry. It's hard for the unique and talented artists to get through the "noise" which is generic music. Whether it's EDM or underground house music, there are hundreds of artists that are successful mostly from social media alone. But I continue to believe that those artists are just a phase and the true artists will breakthrough have a long-lasting career. 
Finally, when we come to visit you in Miami, where is a place we should go to grab a bite to eat and your favorite place for us to get down on the dancefloor?
I don't eat out often so if you want my real answer I'd invite you to my house for a delicious home-cooked meal by mom. Whether you like Latin, Italian, Mediterranean or American. My mom can cook up something just as good or even better than you can get off the streets.
If I had to choose a restaurant I'd pick an authentic Cuban Restaurant like Versailles so you can feel like you're in Cuba instead of America for a while. 
---
Follow Burn1 on Social Media:
Facebook | Twitter | Instagram | SoundCloud