Just in time for all things spooky, REAPER has unleashed his astounding debut EP Rapture that is out now on Monstercat for your listening pleasure!
---
One of the big reasons that electronic music has surged in popularity over the past decade has been due to the prevalence of streaming services on the internet. Giving the world a new platform for discovering new talents and sounds, it has propelled the careers of many. For newcomer REAPER, the internet has done wonders as he's gone from releasing a few remixes on SoundCloud to dropping his debut EP Rapture on Monstercat in just a year.
Not too much is known about REAPER. He shrouds his identity behind a mask and seemingly just popped up out of the blue on SoundCloud. However, from his first few remixes, he garnered thousands of plays seemingly overnight. By listening to his releases, you can instantly see what all the buzz is about. His take on Halftime and DnB while interlacing heavier elements makes for a distinct sound that is uniquely his.
Without a doubt, his latest release is about to shake up the scene with its five powerful tracks. Take a listen to the Rapture EP below or stream it on your preferred platform, and read on for my take on the project from this newcomer!
Listen to REAPER's Rapture EP on Spotify:
---
The EP starts off with an incredible intro tune in the form of "SAWTOOTH"!
REAPER sure knows how to get the party started. On "SAWTOOTH," you can quickly get an idea of REAPER's production style. The song begins with some chopped up vocal samples and builds into an awesome melody section which then energetically builds into the drop.
Staying true to the theme of the song, there's a catchy vocal element right before the drop that goes "I got that bassline buzzsaw, 'bout to rip your face off", which I thought was wildly clever. The drop is a combination of standard drum and bass elements, but with heavier bass undertones behind it. It's a track that's 'in your face' so to speak, but that's the best part about it!
REAPER keeps the momentum from the first track going on "BLACKOUT" and "UNHINGED"
"BLACKOUT" clearly shows that REAPER can take simple elements of halftime and make them his own. While the track may initially sound similar to the first track off of Rapture, it changes dramatically after the first drop. There is some impressive patterning and rhythm here that I have yet to hear in other tunes making it truly a treat to listen to. At the midway point of the EP, REAPER takes listeners for a ride with "UNHINGED". It's easily my favorite track off the release due to its production quality as it drives me forward with a halftime beat as well.
The latter part of the EP, "OBLIVION" and "SICK FLOW," close out the EP in style!
On the last two tracks off the EP, "OBLIVION" and "SICK FLOW," REAPER continues his onslaught. Both tracks end the EP with mindblowing production, distorted bass, and a flurry of synths. For a debut EP, REAPER has accomplished keeping listeners engaged and simply taking them on a wild ride from start to finish. There's no doubt that the tunes on Rapture will be scooped up by DJs worldwide for the end of festival season.
---
REAPER – Rapture EP – Tracklist:
SAWTOOTH
BLACKOUT
UNHINGED
OBLIVION
SICK FLOW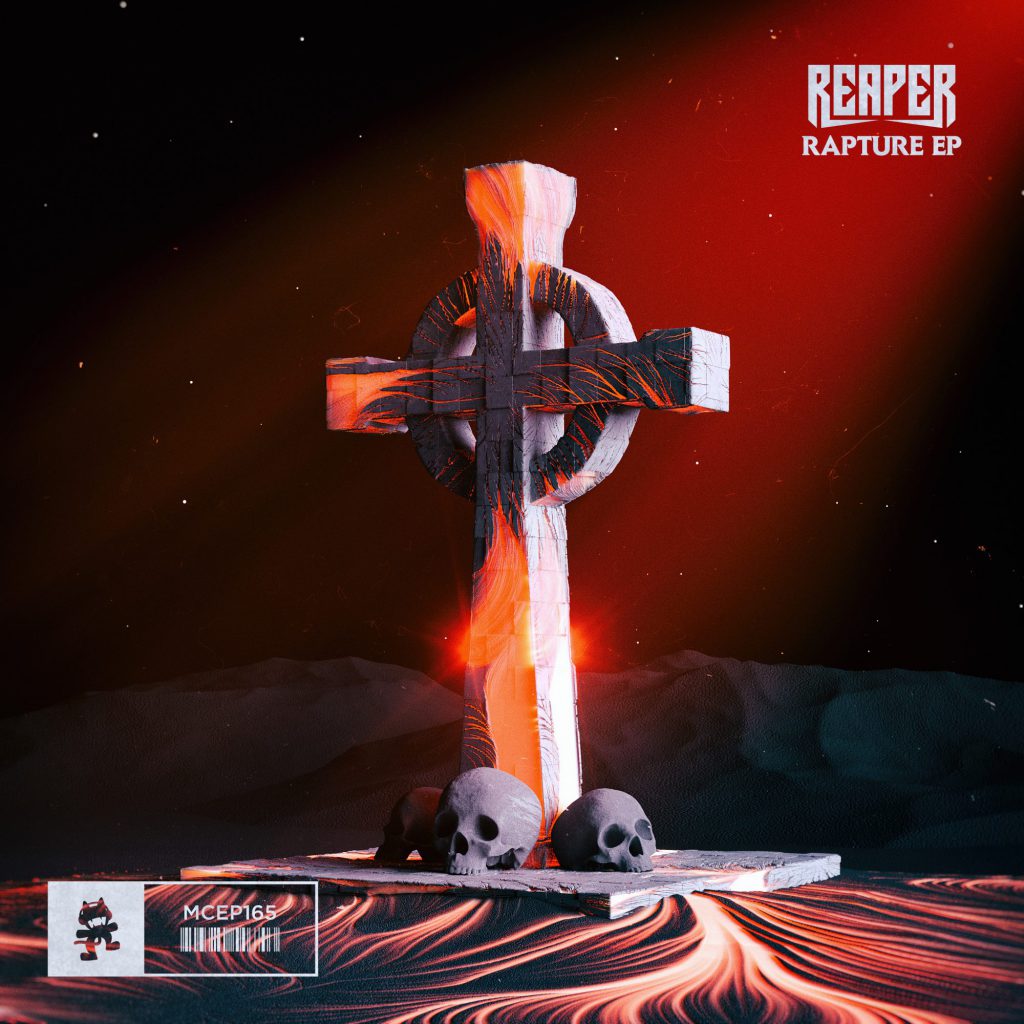 ---
Connect with REAPER on Social Media:
Facebook | Twitter | Instagram | SoundCloud