Alison Wonderland is set to take over the globe with her upcoming show series dubbed Wonderland Warehouse Project: Worldwide.
---
Since first breaking out onto the scene, Alison Wonderland has become a force to be reckoned with. Playing massive sets at festivals like EDC Las Vegas and iconic venues like Red Rocks while also touring the globe, she has been dominating crowds with her unique style. Now, she's looking to provide a fresh experience for her biggest fans with the Wonderland Warehouse Project.
You have to turn back the clock to 2014 and find yourself in Australia to discover the true birthplace of the Wonderland Warehouse Project series. One of Alison Wonderland's more ambitious projects, the series featured a flurry of underground parties spread across the country for fans of hers to dance the night away at.
Now, the series will be returning but headed to stops around the world in major cities that include Los Angeles, New York City, Tokyo, Berlin, London, Moscow, and Perth. Each show will be hosted in a warehouse space and will feature a reimagined live show that is focused on the early days of raving above all else. These intimate shows will surely be a treat for her fans, so don't sleep on tickets when they become available!
Tickets for Wonderland Warehouse Project: Worldwide in LA, NYC, Tokyo, and Perth go on sale Friday, October 4 at 10am with the rest of the dates coming later. Sign up for the presale in the city you plan to attend to stay up to date with the latest news that surfaces!
Watch the Wonderland Warehouse Project: Worldwide Trailer on YouTube:
---
Wonderland Warehouse Project: Worldwide: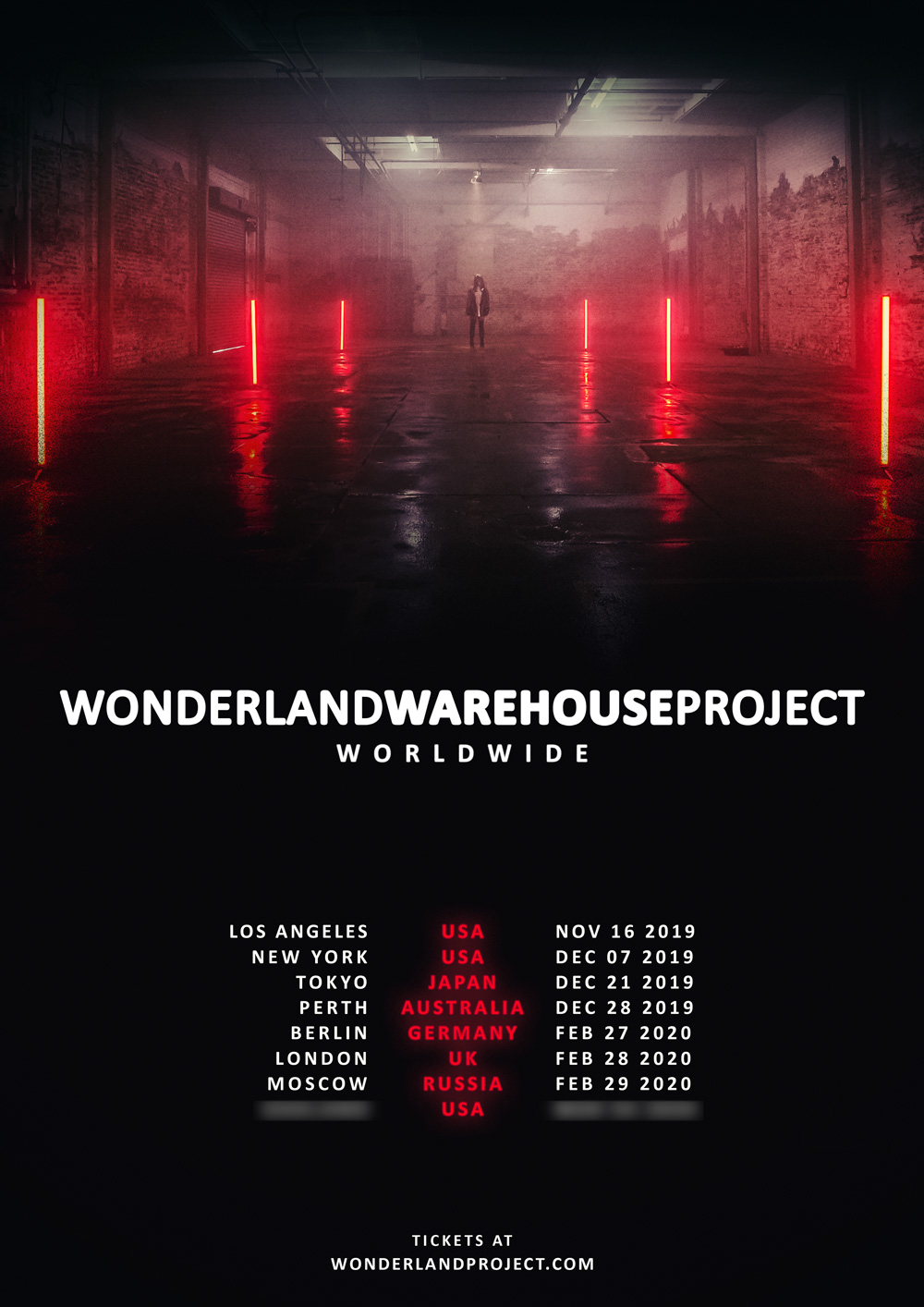 ---
Dates & Venues:
11/16/19 Los Angeles, CA 1756 Naud Street
12/07/19 New York, NY 140 Stewart Ave, Brooklyn
12/21/19 Tokyo, Japan Secret Warehouse TBA
12/28/19 Perth, Australia Secret Warehouse TBA
2/27/20 Berlin, Germany Secret Warehouse TBA
2/28/20 London, UK Secret Warehouse TBA
2/29/20 Moscow, Russia Secret Warehouse TBA
---
Follow Alison Wonderland on Social Media:
Website | Facebook | Twitter | Instagram | SoundCloud