Life Is Beautiful continues to make changes and create a unique atmosphere in Downtown Las Vegas to make for a weekend that is filled with pure magic.
---
I've attended Life Is Beautiful over the past four years and each time I've found myself trying to get into the festival earlier and earlier. This year was no exception as I headed downtown around noon. By the time I parked, grabbed my credentials and got a drink it already felt like it was time to start walking to the gate. I was thoroughly surprised at how long the line was when I got to the corner, but it seemed to be moving quickly. I made some friends in line to pass the time, who were absolutely excited of course, and before I knew it we were walking through security.
My first stop inside a festival is always the water station and they had switched up the locations a little bit from where they were last year. The one right by the entrance was slammed so I opted to walk a little further and fill up. Once that was done I headed over to Jonathan Van Ness at the Fremont Stage. His bit was hilarious and energetic, a great way to open the festival on the right foot. He started playing videos from a national roller skating competition and comparing the moves to our current political climate. As he closed he reminded us that one of our most powerful moves to enact change is to vote.
The daytime energy is always so infectious and really gets you in the mood for dancing.
I stayed for the Funk Hunters whose set was an absolute party. They threw down and danced as hard as we were! The stage was steadily filling up and by the time Ookay went on it was fairly packed. During the time between sets, someone nearby said that this would be his last live performance.
That caught me off guard because there was no indication otherwise that it would be, but no sooner had they said it did Ookay himself confirm it during his set. He thanked everyone for their support over the years and for coming to his last show. He jumped around, sang, and played many of the instruments on stage. When he ended with "Thief" it was actually a little sad. On stage, he knelt down looked into the crowd with just so much emotion it actually had me tearing up.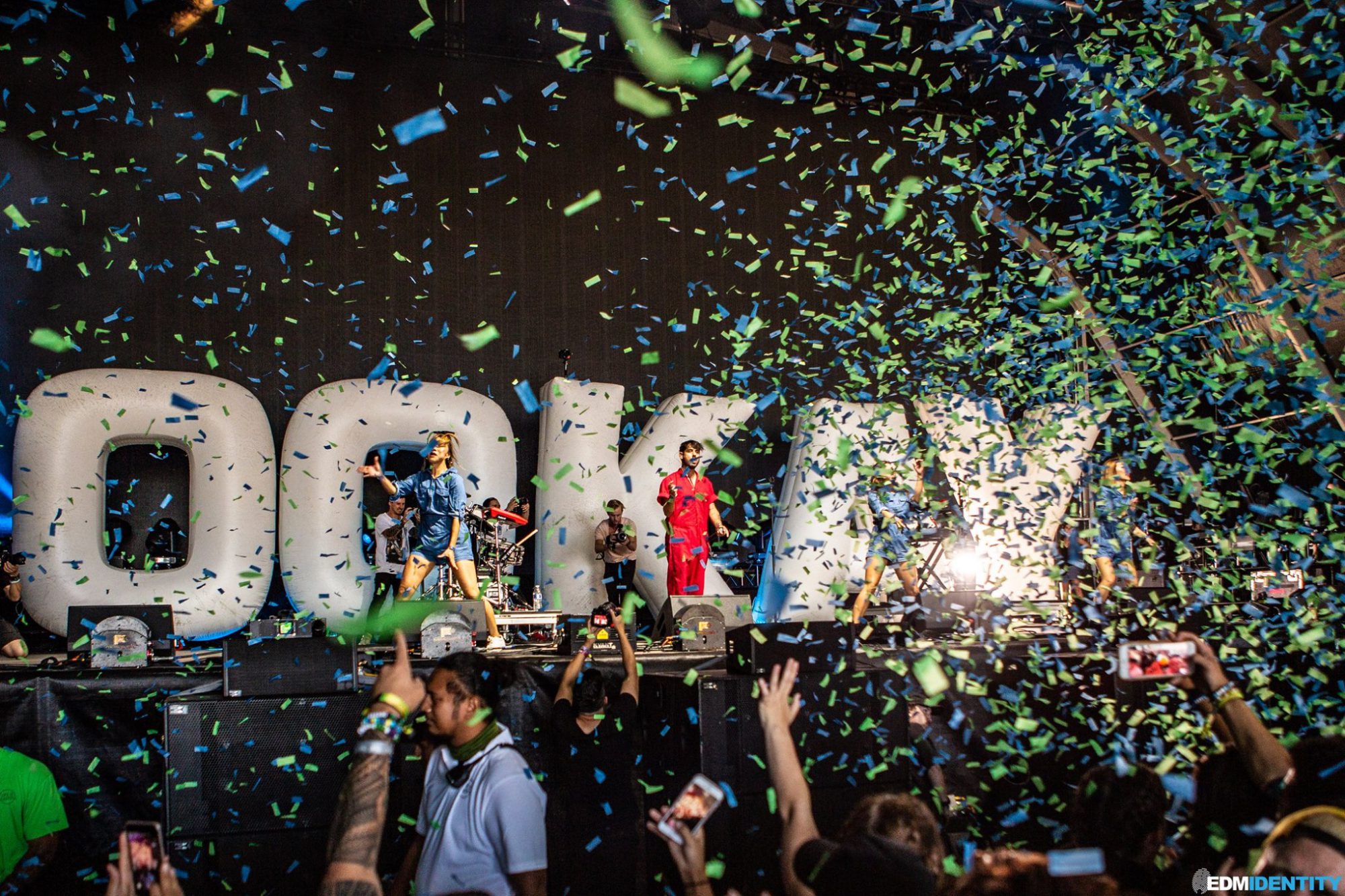 Although I'd come back for Baynk it was time for a short break.
Chipotle was once again one of the sponsors which is always a solid choice for something filling and they were located right next to the Tito's drink truck, serving some fire strawberry lemonade blended with vodka. Baynk's set was very fun too, he was kept running across the stage and hyping the crowd, it really brought the energy up.
The last time I saw Shallou was on Holy Ship so I was excited to see his setup here. He had more instrumentalists this time but once again provided a unique experience. His style is so melodic and he has a beautiful voice. He sang a cover of Odesza that I would go out of my way to listen to every time. We had to leave a little early to see Walk the Moon but it was nice to finally explore a little more of the festival.
Walking down the street at Life Is Beautiful is always fun because we notice the differences and similarities from past years.
The photo-op of the words "Life is Beautiful" were a different but vibrant color and there were plenty of people in line to shoot their shot. We noticed that they brought the literal fire skee ball and as he approached the corner the white string lights were also back. At the end of Walk the Moon, Cirque Du Soleil came out to once again astonish the crowd with incredible acrobatics.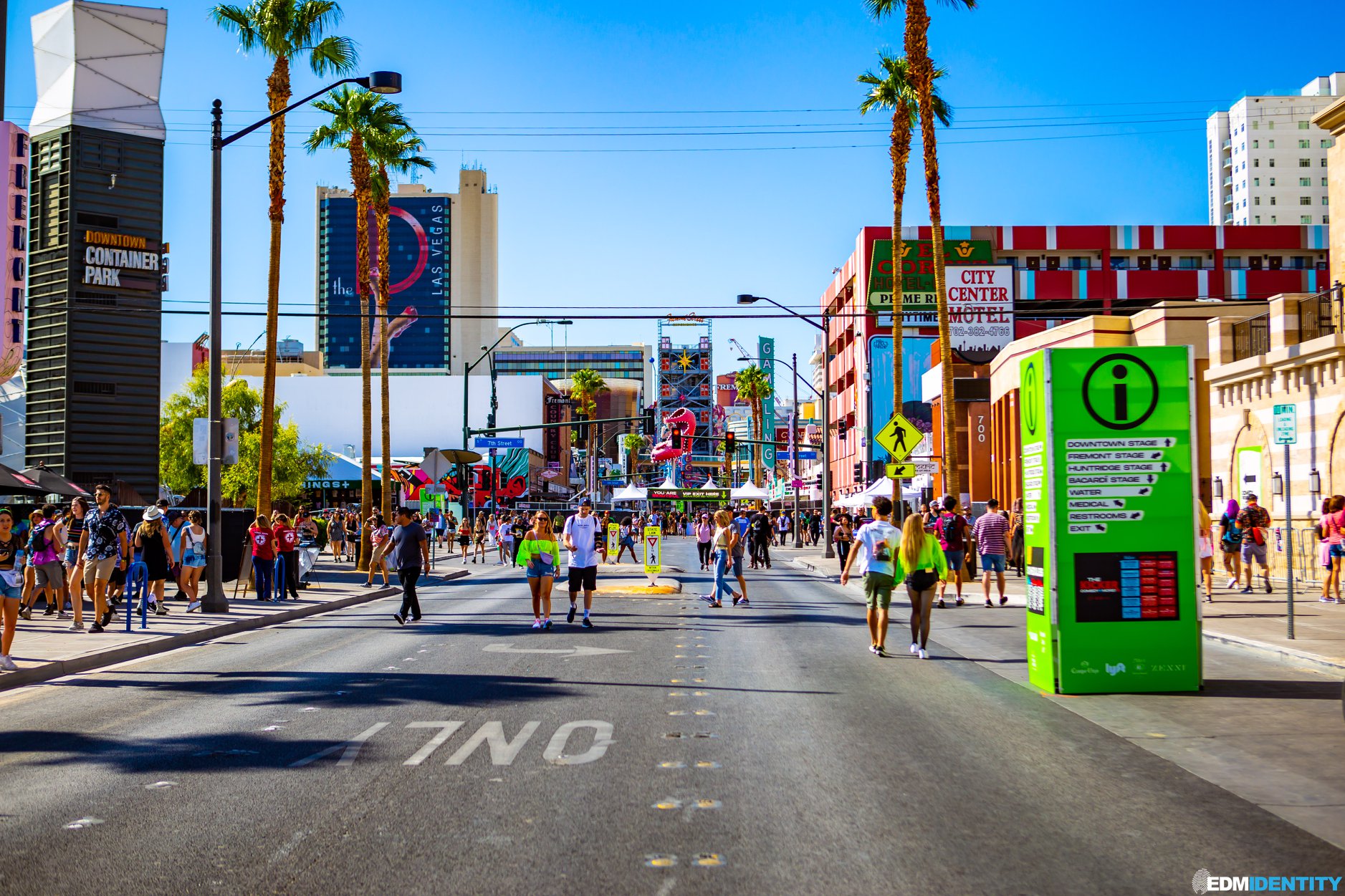 Leaving Jonas Blue early was one of the hardest moves we had to make over the weekend.
We walked away with more energy and headed to Jonas Blue. I haven't actually seen him on a lineup for a festival I attended this year, so this was very exciting for me. We walked through the little secret alley that had rows and rows of rotating lights, which made for a light show every time. Plus, pro-tip, there's a hidden set of bathrooms in the middle that are usually less crowded.
Jonas' set was more of a traditional big room set and I was there for it. Songs that the crowd belted out the words for, blended with big, timed drops, jumping and of course fire exploding from the stage. He brought so much energy to the festival but sadly, we had to cut out of the set a little early to make our moves for the rest of the night.
I had missed Billie Eilish at Coachella so it was good to finally catch her set.
The vibe at Billie Eilish's set was a stark contrast to the set we came from. It was more acoustic and her very passionate fans were out in force. Even from the back we could hear people shouting and screaming "Fuck it up Billie!" as she guided us through her music. She introduced her brother and sang everyone's favorites, I was a fan of her music before but now its more clear that before that she's going to be an act you won't want to miss in the future.
As we went back to catch Gryffin we stopped by the art motel, which wasn't nearly as decked out as in previous years but still entertaining!
As you entered the space a Bacardi concierge was front and center. We joked with her that we were pretty sure we had a reservation, but she explained their system was down and all reservations were lost. However, she was sure we could find a room and even get a drink at the bar. A couple of the rooms stood out but mostly seemed like places to chill with fluffy carpet and a spinning disco ball, more festivals should incorporate spaces like these for attendees to explore.
From there went back to Fremont for Gryffin and Louis the Child.
Both Gryffin and Louis The Child brought sets that were high energy and fun. I'm pretty sure my friend Sam and I sang every word to every Gryffin song and I had definitely called the special guest Carly Rae Jepsen for "OMG". Louis the Child also brought their signature stage setup and had the crowd going wild the entire time as well. They closed with "Love is Alive" and we slowly walked our way out of the festival to beat some of the traffic going home.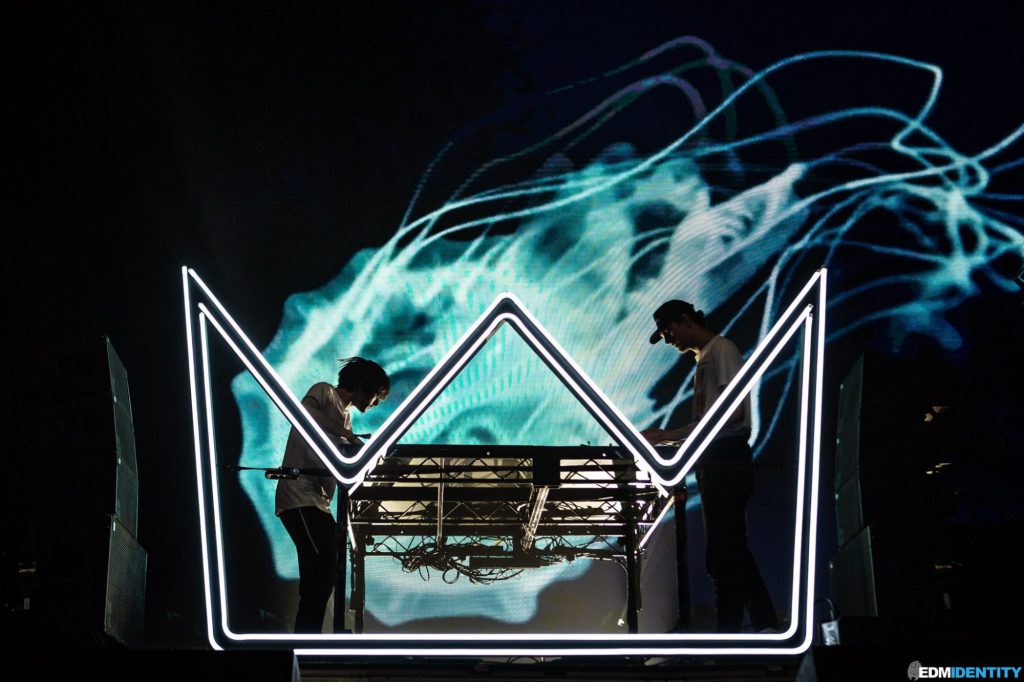 I got a much later start than anticipated on the second day due to some unforeseen events, but still was able to experience some amazing sets!
My first stop was the Blue Man Group which is always a fun experience to check out. They just stay so in character that it's a little unsettling and weird, but in a good way. Once again their percussion sounds and flying streamers paired with their paint splashing drums entertained the crowd and reminded us of the many features Las Vegas offers to visitors.
Next up was Of Monsters and Men and they opened with two of my favorite songs, "Little Talks" and "Dirty Paws". After that, I went straight to Dashboard Confessional to relive my teenage, emo kid years. It was incredible to see them live and brought so many memories of high school back it was a great throwback to my earliest days of discovering and listening to music. I left with the biggest smile on my face and hope to see them again soon.
Whethan is always a great time and his set was as bouncy as ever as he controlled the Life Is Beautiful crowd.
The entire crowd was moving and grooving as Whethan played a set that was filled to the brim with different genres. His set also featured heavy use of pyrotechnics that blasted at precise moments and made us all love it even more. Around this time I needed another food break, as I walked out of the stage area two girls wearing Postmates outfits told me that if I used the LiB code I could get ten dollars off a food item in the venue!
My friends had all left me to go see Lil Wayne while I was enjoying Jauz throw down some bangers. Soon after they left I got the text message and the alert through the app that Lil Wayne would not be performing, apparently, he canceled on the festival last minute, how disappointing. Although my friends were sad they'd be missing that performance, we moved on to see Rufus Du Sol, so it didn't dampen our spirits too much.
Rufus Du Sol was the perfect way to end the second night at Life Is Beautiful because their set was beautiful and brought everyone together.
I looked around friends gathered each other in their arms during this set. The visuals were of oceans and light and I just stood in awe. At one point girl tapped my shoulder and said, "aren't they amazing," and I literally had no words to respond since I was lost in the music as well. She left her hand on my shoulder for a little longer reminding me of the connection we all share. It was simple and beautiful.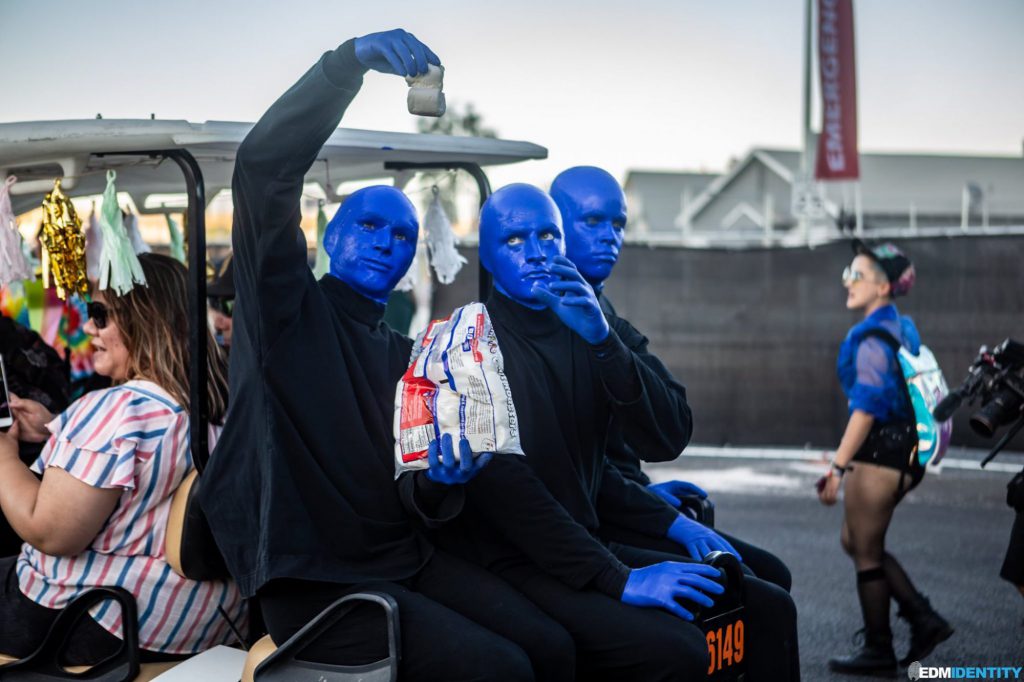 The last day came way too quickly and my friends had gotten a Cabana at the official pool pre-party at The Grand Hotel Downtown.
Felix Cartal, Shallou, and Phantoms were all playing at the pool party and provided some amazing beats for us to dance to. It was a casual way to pre-game before we headed into the festival. Shallou did an acoustic set and once again sang live which really got the crowd hyped for the day.
Our first set inside the festival that day was Crooked Colours and the trio really threw down.
Crooked Colours were funky, fun, and lively. I hadn't heard many of their tracks before but I left as a fan who will definitely catch them again! We stayed for most of Phantoms and then felt the need to see at least a little bit of Toto since I've never seen them and hadn't heard "Africa" live either. No sooner had we gotten into the crowd then we heard, "are you ready for THE song?" It could only have meant one thing and indeed we had arrived in time for "Africa". The whole crowd sang the words and it was an absolute blast!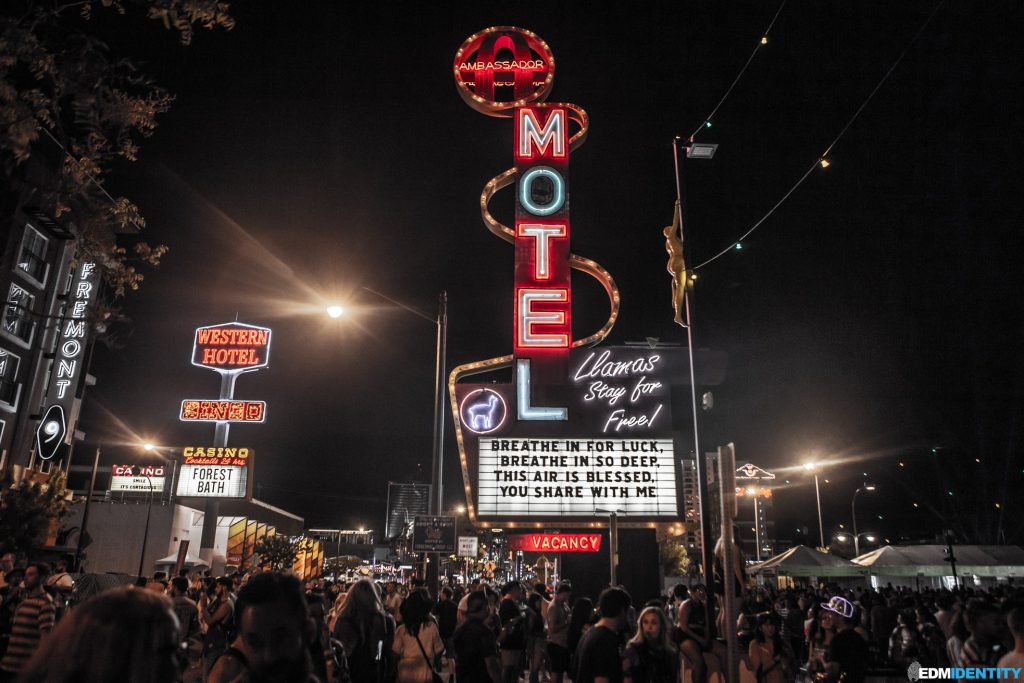 I hadn't seen sets from Polo & Pan and Oliver Heldens lately, so it was nice to be able to catch them perform and they definitely impressed as well.
We had a little time before Polo & Pan so we stopped by the House of Yes for their Tiki Kiki and we wanted to lock the doors tight. They had a glitter bar staffed with some amazing glitter artists. Each person left more glowing than they had arrived. The stage was fair game and many people took advantage. They also had a game of life-sized chess in the corner of the room.
We exited House of Yes to head to the stage, and both Polo & Pan, as well as Oliver Heldens sets', were packed and everywhere I looked people were dancing. They played very different styles but they were both high energy and really got the crowd going.
Being the last night and only two sets left from the end I needed food again with my sights set on some tasty eats I had passed by earlier.
This time I ventured to the back of the Downtown stage and got the richest Mac and Cheese I had ever tasted. It was gooey and delicious. I walked past the Forest Bath, an art installation that combined colorful visuals with sounds of the forest. The line wasn't very long at this point but consistently filling. I only wished that the space could have housed more than just the one experience, compared to last year where it was a full exhibit.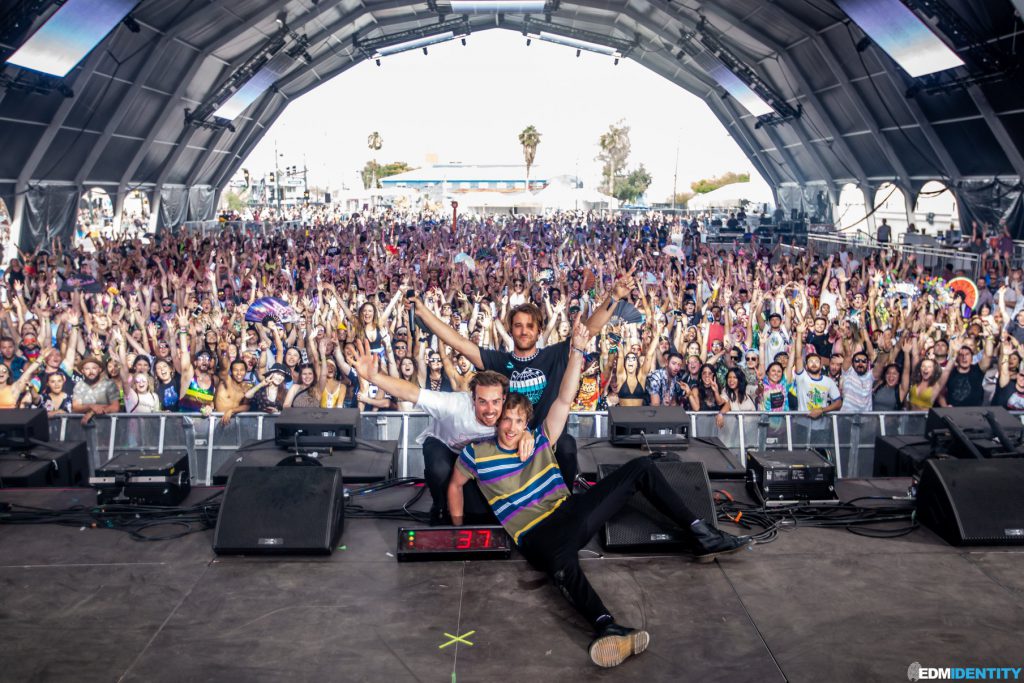 We closed out this year's edition of Life Is Beautiful with Zedd and Post Malone.
Zedd's set and the paired visual display were so powerful and colorful, and the crowd was huge. They stretched all the way back into the street and when "Starving" came on you could hear them all across the venue.
Post Malone was running a little late which prompted the "Posty" chants. However, he jumped right into his first song and brought the house up. He said, he wanted to get fucked up with us and the whole crowd cheered. After his set, we made our way very slowly across the venue towards the exit, fulfilled once again.
The weekend had come and gone so quickly but we had made so many great memories and enjoyed some incredible music.
Life is Beautiful is always a great escape from real life and this year it really highlighted the things that bring us together. Each year it's a blend of music, art, and comedy that emphasizes a beautiful piece of our own humanity and shows us how truly beautiful life is and I can't wait to go back for my fifth year!
What other great stories or experiences do you have from the weekend? Let us know in the comments below!
---
Connect with Life is Beautiful on Social Media: