Out now on Armada Music, Orjan Nilsen delivers a color splash of electronic sound within the first track collection of the two-part Prism album release!
---
As a man who refuses to be boxed in with the ordinary and mundane, you can always expect to be blown away by the unique auditory power that emanates from everything that Orjan Nilsen dreams up. For his third album release, Orjan has once again raised the bar high as he delivers a vast array of dancefloor-worthy beats on Prism!
Released in two parts on Armada Music, the first batch of tracks combines the familiar Orjan sound with brand new elements that fans are going to love! Additionally, for this go-round Orjan has chosen to let the music speak for itself, culminating in a thirteen track extravaganza that truly runs the gamut of Orjan's unmatched creative flair.
Fall head over heels as you dance to classic favorites that include "Iconic", "Drowning", and a fresh vocal twist on "Hi There Radio" that sees frequent collaborator Mike James work his lyrical magic. Or reinvigorate the soul with new material as you sway to the beat of "Million Miles Away", "Navigator", "In A Thousand Ways", "Nothing Here But Love" and many more.
Whatever your pleasure, Prism delivers the emotional release that you have been looking for, standing firm as the perfect backdrop of sound for a wild night at the club or a spectacular festival adventure! Stay tuned in with us for part two, forthcoming on Armada Music!
Stream Orjan Nilsen – Prism on Spotify:
A few words from Orjan Nilsen on the inspiration and production of his third artist album, Prism:
"I have always been a very brave kind of producer; I've experimented and tried different styles, genres and techniques. No matter how much I love DJing, I will always be a producer first and I will never stop transcending the barriers of music production. This is what 'Prism' is all about. It's about exploring different points of view, different perceptions. Prisms have the unique ability to reflect light and disperse darkness into color, and that's exactly what I do through music; I express my feelings and my thoughts. I disperse the darkness, turn negatives into colors and reflect the light. Or at least, I try to. 'Prism' is a combination of the many stories I have and want to share with you. Singles do not create a storyline, so it was only natural to weave them into an album, which I will be releasing in two parts."

– Orjan Nilsen
Want to learn how to produce trance music from Orjan Nilsen himself? Then head on over to Trance Retreat Bulgaria to take the next step in your production career!
---
Orjan Nilsen – Prism Tracklist:
Swoosh (Intro Mix)
That One Night
Hi There Radio (Been Too Long) (feat. Mike James)
Iconic
In A Thousand Ways (feat. Rykka)
Million Miles Away (feat. Rico)
Navigator
Craziness
The Last Goodbye (feat. Matluck)
I See Spots
Simulator
Drowning (feat. IDA)
Nothing Here But Love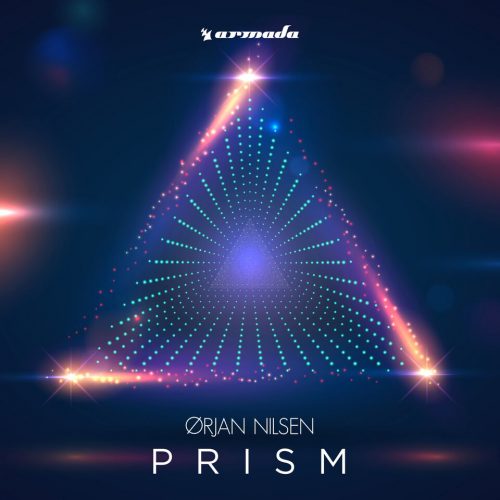 ---
Connect with Orjan Nilsen on Social Media:
Facebook | Twitter | Instagram | SoundCloud