Mark from dynamic house duo Solardo sat down with us at Nocturnal Wonderland to chat about their hot new collab "XTC," residency in Ibiza, and more!
---
This year, Solardo has proven to be one of the most highly demanded acts in the house music scene, and for a good reason too as they've released plenty of massive tracks, curated sounds on their label Sola, and have dominated the festival circuit. The duo continues to work effortlessly, and captivate thousands and thousands of people throughout the world with their music.
In fact, if you've attended a major festival this season it has been hard to miss Solardo spinning a set as they have taken the stage everywhere from EDC Las Vegas and Creamfields to Ultra Music Festival and Tomorrowland. Furthermore, Solardo has been fixtures on the White Isle all summer long, with a BODYWORKS residency at Hï Ibiza where they were joined by FISHER and CamelPhat.
Beyond performing live, Solardo has continually dropped instant hits for the masses to dance to, most notably their collab with Eli Brown dubbed "XTC" and their tribal infused single "Tango Wango". Along with their own releases, they curate their own imprint Sola which drops new tracks on a weekly basis as well. After such a huge year it is more clear than ever before that Solardo can do it all: perform live, drop hits, lead a label, and push the tech house music scene forward.
Prior to taking the stage at Nocturnal Wonderland earlier this month, we sat down with Mark from Solardo to chat about playing b2b sets, their recently released tune "XTC," and so much more. Take a listen to the track below and read on for the full conversation!
Stream Solardo x Eli Brown – XTC on Spotify:
---
Thanks for chatting with us today here at Nocturnal Wonderland! You guys are teaming up with CamelPhat to dominate the decks at the Sunken Garden stage tonight. Having played plenty of b2b's in the past, including an epic one at EDC Las Vegas this year, what's your approach to these sets?
Mark: There's not really any approach as we know each other so well, we've played with each a lot over the course of 2019. Every Tuesday we DJ together at our residency BODYWORKS at Hï Ibiza, and we know the sort of music we want to play. We just bounce off each other so there's no planning involved. If we want to change direction, we usually just have a quick chat before so we can all line up new tunes. We collectively read each other and what the other's playing, we can just go along and it works out well.
This summer has been quite a busy one for you as well with performances at festivals like Tomorrowland, Creamfields, Splash House, and more. As we approach the end of the season, what has been a standout moment from a festival this year so far?
Mark: This year has been mental, we've played over 30 major festivals this summer! I think one of the best ones for us would have to be EDC Las Vegas…playing with Idris Elba was pretty amazing as it was so different. We wouldn't usually ever do that sort of thing but we got offered to play with him and he wanted to play with us, we said yes, of course, and it went off. Idris played some amazing tunes, he's a really good DJ.

But I think the main one for us this year was Creamfields. Playing the Steelyard to 15,000 people, plus the production there was incredible. Whenever we play we always want to give the crowd a visual experience too as our visuals are pretty amazing. And at Creamfields it was next level, the screen took up a whole stage it was about the size of a football pitch! It was amazing to see them on that scale and magnify them to make it as best as possible for everyone.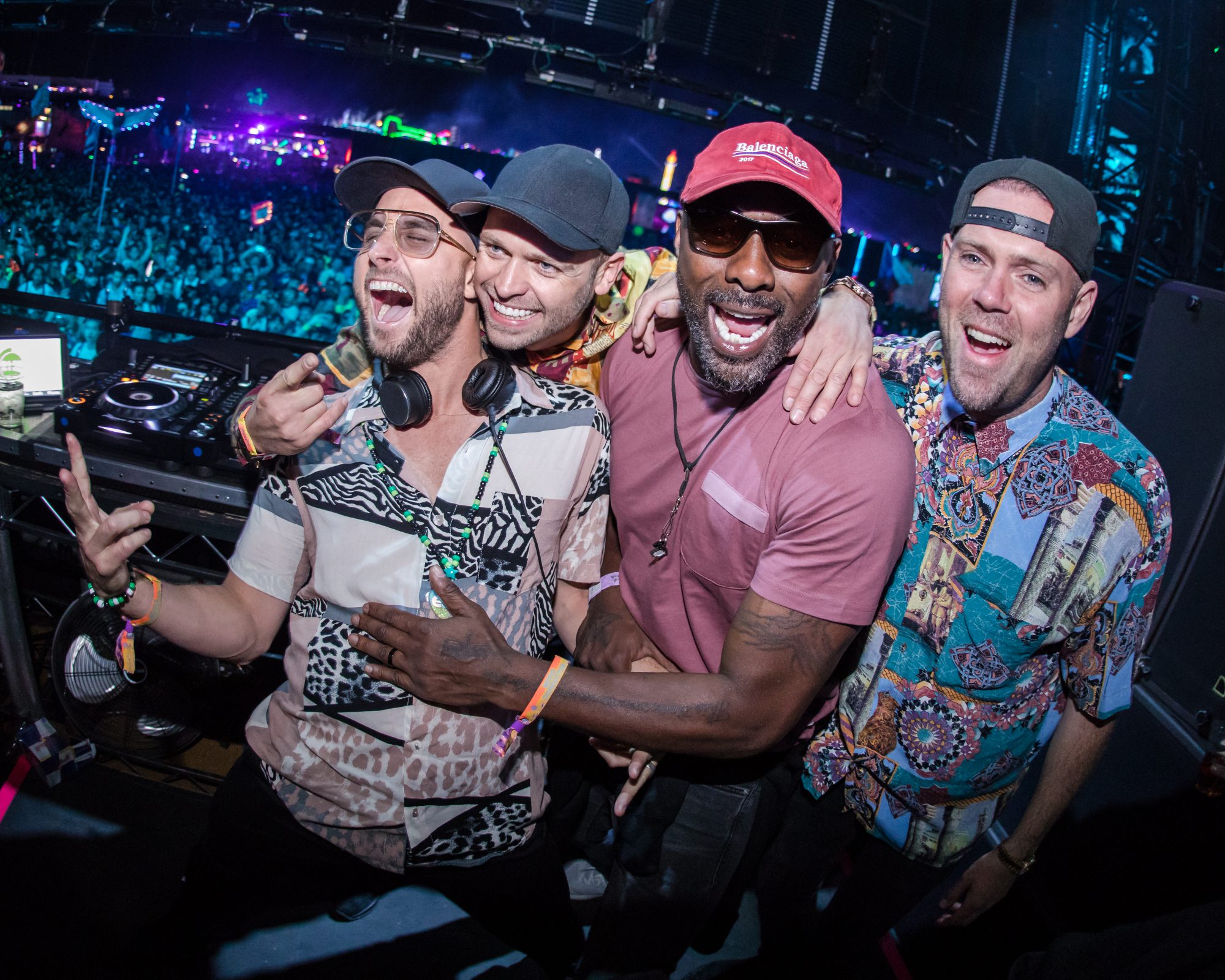 Aside from all of your festival sets, you also held a residency at Hï Ibiza with CamelPhat and FISHER. How did the BODYWORKS concept first come about and what has it meant to both of you to hold a residency at one of the top clubs on the White Isle?
Mark: It's amazing, literally BODYWORKS has been mental. We thought that hosting the club room last year at Hï with Eric Prydz was huge but this year has just been that next step up, it's been mint! As all three of us play together a lot of the time so we obviously all know each other very well and it just made sense for us all to team up.
Sometimes there's some politics when it comes to arranging lineups, especially in negotiations arranging events, but because we're all mates and have the same musical tastes it was really easy to pull it all together and smash it. And that's exactly what we've done, it's probably one of the most popular nights on the island!
Earlier this week you took the stage at The BPM Festival Portugal, flew to Vancouver for a set with Eli Brown last night, and are now here in SoCal for Nocturnal. How do you find ways to stay healthy and motivated with so many shows and tons of travel?
Mark: Well I'm definitely not healthy. So we went to Portugal on Thursday, then Toronto on Friday, Vancouver last night, and we're here now. But, we're not healthy. I used to be an athletic, muscular, tanned, healthy guy and now I'm a fat skinny guy, looking like I'm going to die at any point.
While your performances have been fantastic you have also been moving crowds with your releases as well with tracks like "XTC" with Eli Brown which is an absolute smash hit. How did that collaboration come about for that tune and what was the production process like?
Mark: So with Eli Brown, we're mates and we've also got the same management. We've been exchanging tunes and ideas for a while now. Eli is a wicked producer, we've signed a bunch of his tunes to our label Sola previously. But with XTC, he sent me this idea he'd been working on and it had this one riff, which was the riff for "XTC". We loved it and immediately felt a connection with it. I told him there's more we can do with it so he sent me the parts and we built around the riff to make it what it was.
The vocal was a little tricky to work around as when I got the vocal originally, the original vocal was 'Shining in the ecstasy'. But when I pulled it back to what the actual full vocal was, that was the vocal that was on the final track.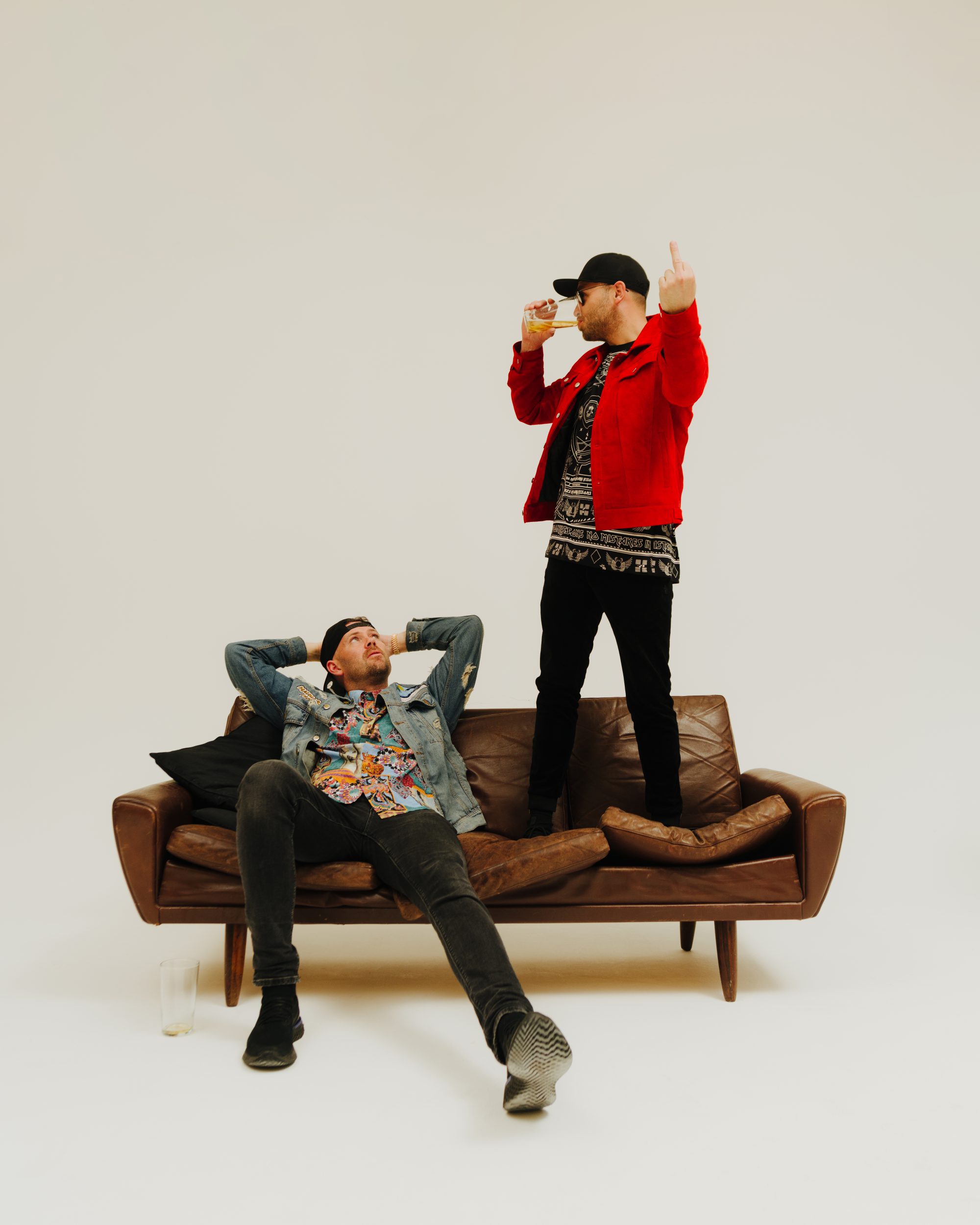 Aside from your work as artists, you've also been growing your label Sola as well with plenty of amazing releases in that catalog. Can you tell us a little bit about the challenges of running a label while touring and still making music yourselves?
Mark: We have got our label manager. Originally, it's quite hard because you have to do everything for yourself. Like little things you wouldn't think about like social assets, promotional videos, PRS and PPL. But as the label grew, life has become a lot easier because we've been fortunate enough to fully employ people to help run it with us. We still have full control over the music, we're constantly listening and testing out demos, and when we like a demo we will start the process in signing the tune with the artist and our label manager.
But as I say it didn't use to be like that. We used to do the whole process ourselves from signing the track, contracts, and promotion, which is really time-consuming. But now luckily it's gotten to the point where the label is pretty big. It needs to be streamlined you know, we release so often, like once a week. So we need people around us to help take some control from us, and it works. Insomniac has just taken on part of the label as well to help streamline it in America which is gonna be great in the long term.

Having featured releases from artists ranging from Prok & Fitch and Shiba San to Max Chapman and Wheats, is there anything specific you're looking for when sifting through the demos you've received? 
Mark: For us, the whole process of signing a track is choosing what we're going to play in our sets. We're constantly road-testing new demos and we're in a lucky position where we get to play a lot of big raves, so we're always looking for the reaction.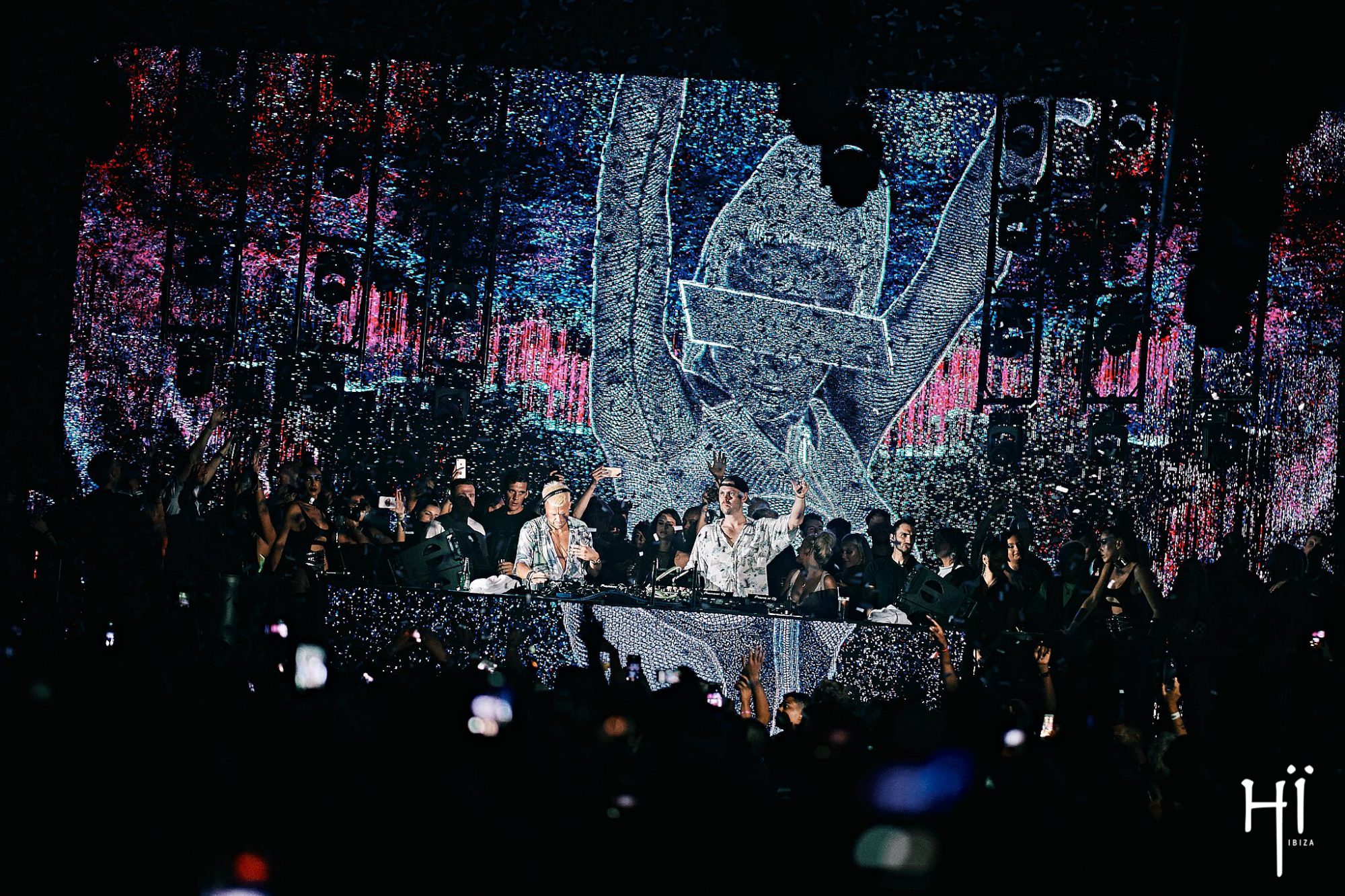 As you continue to push the envelope in the tech house scene, what advice would you give to an artist just starting out in the genre?
Mark: The only advice that we can give anyone is to never stop what you're doing. I made music for 18 years. I started out producing dubstep in 1999 and had a very successful career in dubstep. Say about 2012, the market dropped for what I was doing and I had to evolve. But if you're persistent and persistent in what you do and believe in what you do, then it will always work. But, it will only work if you fully believe in it. Laws of attraction.
When you're not producing, playing, or working in the scene, do you guys have any hobbies or things you do in your downtime to relax?
Mark: It's difficult as we're so busy touring, and any free time we do generally get we try to put into the studio. Any downtime is spent with my missus and family, we generally only get one or two days a week to actually do something but it is what it is, being this busy is amazing but it does have its downfalls!
Finally, since we're here at Nocturnal Wonderland, what are your favorite animals that are nocturnal?
Mark: Sloths are quite nice. 
---
Follow Solardo on Social Media:
Website | Facebook | Twitter | Instagram | SoundCloud | YouTube