We had the pleasure of chatting with Eli Brown, one of tech house's most in-demand producers in 2019 and one of the scene's fastest-rising stars.
---
Every so often, an artist comes along who makes everyone sit straight up and take notice, and that's exactly the situation with Bristol-born tech house artist Eli Brown. Having cut his teeth in the drum & bass scene before drawing inspiration to try his hand at house and techno from a weekend at a music festival, he made his debut on Skream's Of Unsound Mind label in late 2016, and what happened next is the sort of meteoric rise you just don't see every day.
Brown has an unquestionable talent for crafting dancefloor weapons, combining a club-oriented house music feel with the right sample at the right time. Not only that, he's constantly producing music – since his debut in 2016, he's amassed a catalog of releases that many producers only manage in many years' time, and on a slew of high-profile labels, to boot. With tracks out on Relief, Solotoko, Repopulate Mars, and most recently Chris Lake's Black Book Records, it's clear he's earned respect from some of the biggest players in the game – and he's just getting started.
We had a chance to pick Eli Brown's brain about his creative process, what it was like working with some of these venerable outlets, and what it was like playing those massive sets at EDC Las Vegas last month. Check out the full interview below!
Stream Eli Brown's Toolroom Takeover on SoundCloud:
---
You just came off a massive b2b with Mason Maynard at the neonGARDEN at EDC Las Vegas. What was it like taking the stage at one of the world's biggest festivals?
Yeah, it was great – EDC Las Vegas is as big as it gets when it comes to festivals and its always been a goal of mine to play there, so to fulfill that dream was amazing. The crowd, the vibe and the setup of that Factory 93 neonGARDEN stage is something else. If you've not been, I highly suggest you check it out!
You also had an opportunity to play the Camp EDC closing party on Monday and kept the crowd going well into the late morning with a fantastic set. How did you approach your set given the hour? Were there any surprises?
To be honest, I had no idea what to expect, being the end of the festival and Monday morning I half expected it to be empty – how wrong was I! The vibe was incredible, the sun was out, people were still partying hard and it was great that Pasquale showed up and partied it out with us.
No major surprises, but I did play back to back with the Solardo lads for two hours, which is always fun, and then I played my own set which went down a treat. James from Solardo was meant to jump on with me, but when I came off, I found him crashed out in my trailer. I guess some people can't handle the pace – hey James!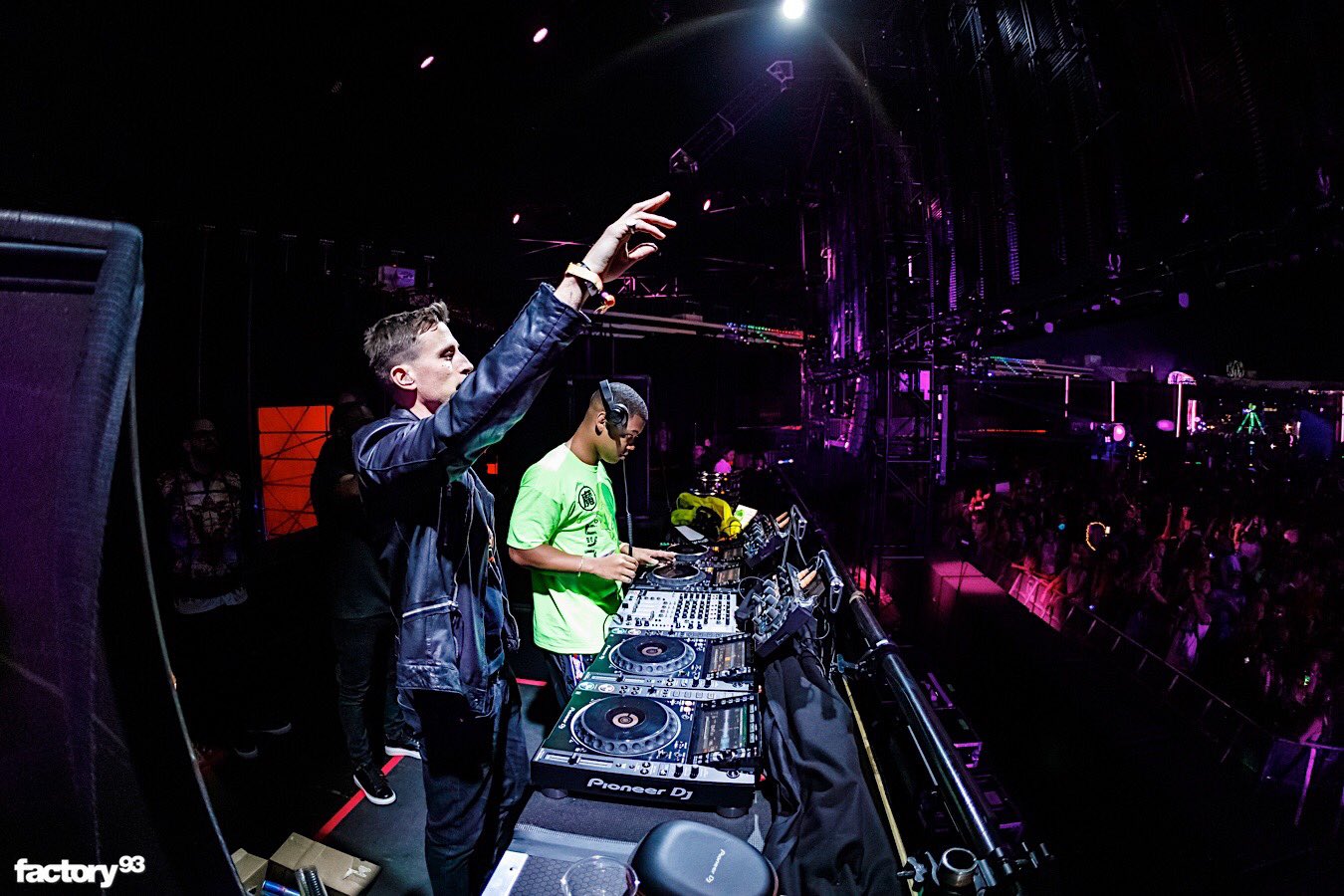 You released your latest EP, Always, on May 17 on Toolroom Records, and we are loving what we're hearing. Can you tell us a little bit about what was behind the production of these two particular tunes?
Those who have followed my productions will know that I write a lot of music and in doing this, I don't like to write the same thing all the time. I love all types of house and techno and with this release I wanted to do something a little different to some of my previous releases – something that had an old school vibe done in a non-obvious way.
With "Always," the vocal and chords are very retro, but it's not full-on rave vibes and it's quite melodic, which again is something I wanted to showcase. "Need You," the flip, is a bit more my signature sound – quite dark, high energy dancefloor material.
On June 7, your latest track "Inside My Head" with Noizu dropped. What can you tell us about it?
Me and Noizu go way back from both our previous projects. It's funny – we met at Splash House last year and we both didn't realize we already knew each other. We chatted and wanted to get in the studio. Noizu's style is a little more bassy and mine is a bit more tech house, so combining the two styles was great and I think we've made a pretty solid tune that's been doing some serious damage over the past six months!
2019 has seen you release music on several massive labels, including Mark Knight's Toolroom Records and Solardo's SOLA imprint. How has that experience been, and have there been any favorite moments for you in working with any of these outfits?
All the labels I work with, I have a great relationship with, and that's why I continue to work with them, but in terms of highlights so far this year, I'd say releasing on Adam Beyer's True Soul label was great. I really enjoyed working with Will Clarke and we've actually just finished a new track which we are both excited about. The collab with Lee Foss on "Brazil" was also a highlight, as that tune is a very different sound for me and seeing how it's connected and its reach at radio has been amazing.
In 2019, there's still plenty to come and perhaps some of the most exciting things that have happened since I started the project. For example, I have a new single with Solardo called "XTC," which is smashing it everywhere we play it and also I have an EP coming on Alan Fitzpatrick's label which is full on techno – again, a slight change in my sound but something I'm really excited about and to have Alan playing my tunes is definitely a highlight for me.
You've had an opportunity to collaborate with some massive artists over the last year or so, including the Our Love EP with Will Clarke, "Hurt Me" with Sonny Fodera and most recently "Brazil" with Lee Foss and Anabel Englund. What do you try to bring to those collaborative works when working with such legends in the studio?
I love to collaborate with people as I think it's great to learn from other writers and producers, as well as this I think it's great to combine skills and try and come up with something that really complements each other's styles.
For example, working with Lee is fun – he's very creative and willing to try things out, particularly melodic ideas that I wouldn't necessarily think of. This really brings an interesting contrast to my darker, more club-orientated sound. Both of our recent tracks, "Freak You Right" and "Brazil," showcase this really well, I think. The same thing applies with the other collabs you mention – I think they draw aspects from both our worlds and hopefully you can hear that in the productions.

You've also taken on remix duties for huge artists such as FISHER, Gorgon City, and even Tchami. How do you put your spin on what are usually massive tracks in their own right and is it ever intimidating to take something like that on?
When approaching a remix, I don't think about it too much and get bogged down in the scale of the tracks I'm remixing. When I am considering a remix, I always listen to the track and find something that really inspires me. If I get that feeling when I hear a track, I know as soon as I get the parts and throw them in the computer I'll be able to come up with something. To be honest, if there are great parts, then remixing is easy as a lot of the creativity, which is the hardest part of writing music, is already done!
The tech house scene has seen huge growth over the last several years, but you stand out from the pack with your driving basslines and tight productions. How do you keep your sound fresh, and is there anything you try to make sure you incorporate into your music?
It's a difficult question to answer, as when I'm writing music I don't consciously think about how I'm going to sound different. I guess as I come from a different background to a lot of other producers in this scene, then this does help to differentiate myself. What I do consider when I'm writing music is making sure all my tracks have an instantly recognizable sample, sound or FX, something that when you hear it in the club you go home remembering it.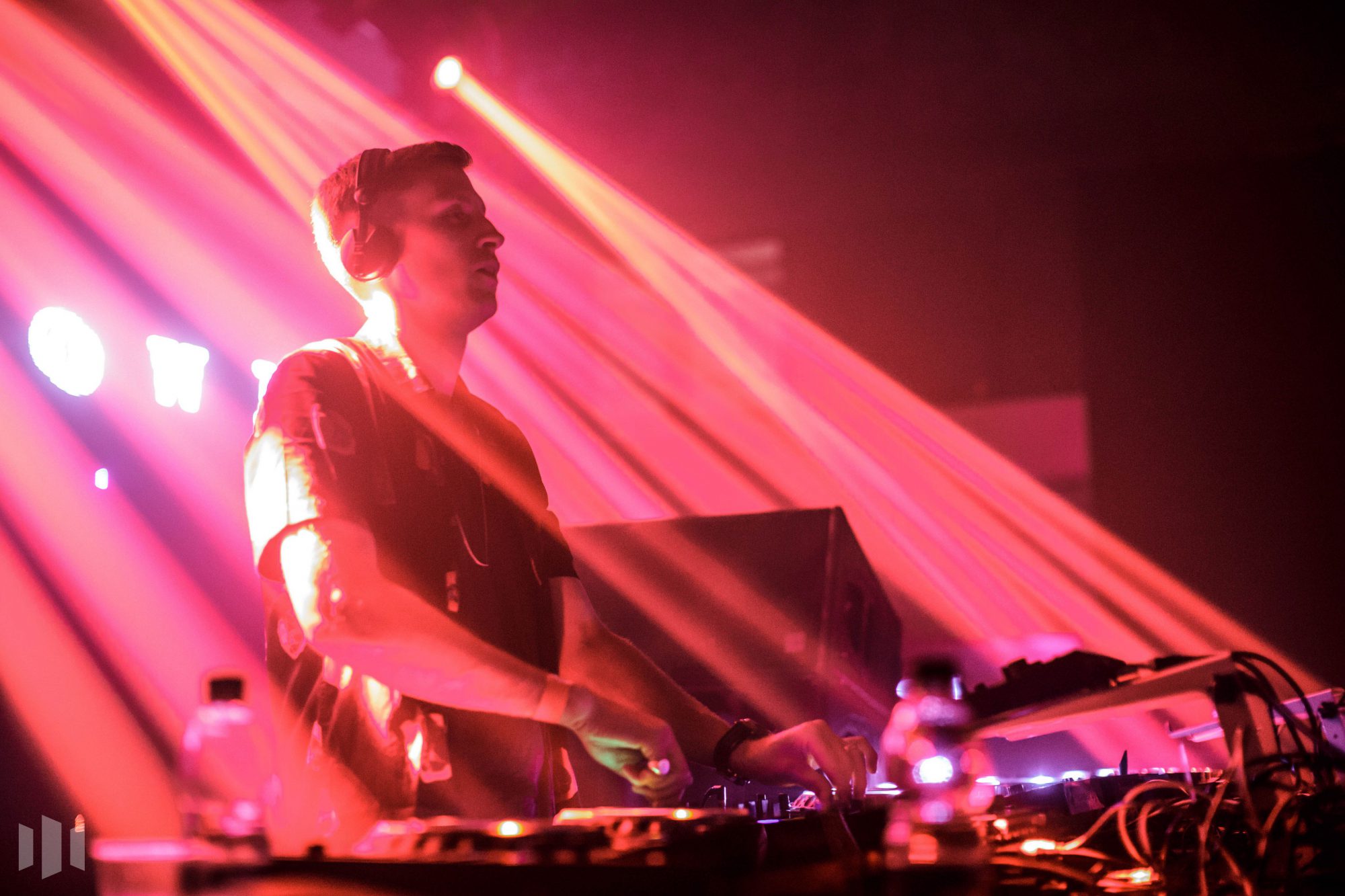 You hail from Bristol, which has a rich history in the realm of electronic music, particularly when it comes to drum & bass. What did you learn from your time there, and are there any aspects of it that influence your music today?
Yeah, those musical roots were massively inspiring for me growing up. Older siblings used to give me rave tapes (cassettes) back in the '90s and that's what got me into electronic music. Growing up listening to early rave and drum & bass massively influences my sound to this date – I'm sure you can hear that combination of bass music combined with house in my tracks.
Okay, fun question- you have the opportunity to remix any track from any period in time. What track is it, and why did you select it?
Wow, that's a broad question! As I mentioned, I'm a 90's baby and this era was a massive part of shaping my musical direction so I'm going to choose The Prodigy "Voodoo People." Music for The Jilted Generation was one of the first albums I ever owned, so it holds a special place in my heart.
Also, "Voodoo People" was remixed by Pendulum later down the line during the time when I was DJing drum & bass and this used to feature heavily in my DJ sets – even to this day it never fails to get an amazing reaction, which is a testament to how big that acid riff is! I'd love to get my hands on those parts and see what I could do with it. If Liam Howlett, the genius behind The Prodigy, is reading this, send me those parts!
---
Connect with Eli Brown on Social Media:
Facebook | Twitter | Instagram | SoundCloud | YouTube