In less than two days after the general sale began, Pasquale Rotella and the Insomniac Team have announced that EDC Las Vegas 2020 is officially sold out!
---
After hosting the biggest edition of EDC Las Vegas yet back in May, Pasquale Rotella and Insomniac Events doubled down on the experience and announced that they would be offering a presale that lit the scene ablaze. Riding the wave of positive vibes that were still in the hearts of headliners near and far, the hype for 2020 grew even greater with an affordable layaway plan and anticipation for what would come in 2020.
In the months that followed things never truly died down with details surrounding Camp EDC along with its flash sale keeping the buzz going for those who were thinking about attending. Then, Insomniac released the official on-sale date for tickets and dropped the official trailer for EDC Las Vegas 2020 that only boosted things to the next level. Now, less than 48 hours after tickets for the festival went on sale to the public, Pasquale Rotella has announced that all levels are sold out.
That's right, GA, GA+, and VIP passes for EDC Las Vegas 2020 are officially sold out. After GA sold out in record time on the day of the sale it was only a matter of time before GA+ and VIP would soon follow after. Insomniac announced earlier today that GA+ was completely sold out and just moments ago Pasquale Rotella took to Twitter to proclaim the good news that he'd turned off all tier ticket sales and Insomniac followed suit right after.
Related: Want to know why EDC Las Vegas 2019 was worth missing the Game of Thrones finale? Read our review and find out!
With no more allocated tickets to sell, the only chance that you'll have to score some for yourself will be by purchasing them through a third party. As of this time, there is also no word on if there will be an official ticket exchange hosted by Insomniac or if they will be reselling tickets from failed or canceled layaway plans.
If you do plan to purchase from a third party, make sure to do your homework before buying from a source that isn't an official exchange or guaranteed website. Take a look at some of our tips to help you out!
Will we be seeing you under the electric sky at EDC Las Vegas 2020? Let us know where you're coming from in the comments below!
---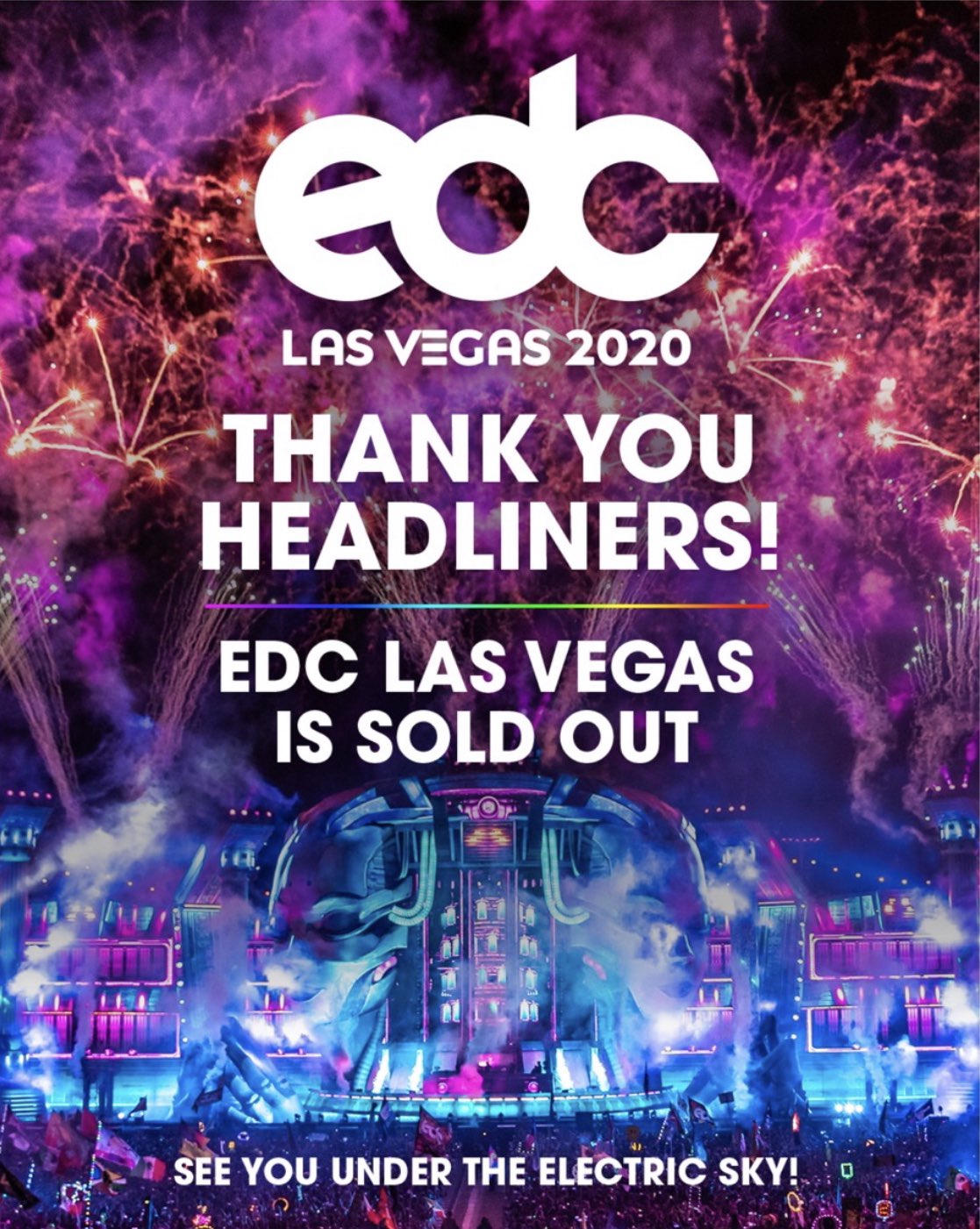 ---
Connect with EDC Las Vegas on Social Media: