Tisoki is one of the most well-respected names in the dubstep scene and his Razor Blades EP on Dim Mak is yet another great release.
---
Tisoki is one of the most consistent artists in the dubstep world. After several years of a successful career releasing on a variety of labels including Never Say Die, Monstercat, and Bassrush, now he's found a home on Dim Mak Records. Founded all the way back in 1996 by Steve Aoki, they have consistently delivered cutting edge music throughout their entire history. Now, with Tisoki's Razor Blades and Riot Ten's Hype or Die: Nightmares, the label is making moves in the bass music world like never before.
The five-track Razor Blades EP showcases Tisoki's signature dubstep sound that he's been building on since his first release in 2014, as well as some ventures into new styles that are done quite well. The first two tracks, "Razor Blades" and "Relate" featuring Watgood, are much more lyric-driven compared to the songs on his last Never Say Die EP, Everybody Dies. The tracks feature verses that sound a bit R&B influenced, which then transition seamlessly to a heavy bass drop. Tisoki definitely thought outside-the-box for these tracks, and I'm really impressed with the result.
"Don't Lie", released previously as a single with an impressive remix package, features vocals from EDM staple KARRA and has a vibey, future bassy drop that perfectly matches her voice. "Suffer" comes next, an aggressive dubstep tune that reminds my slightly of "Jok", his collaboration with Spag Heddy. Wrapping up the EP is "Cell Phone", an awesome 110 BPM banger with a heavy bass vibe.
Stream Razor Blades by Tisoki on Spotify below, stream and download it on all platforms, and keep reading for our take on the album and a short interview!
Stream Tisoki – Razor Blades EP on Spotify:
I definitely see Tisoki as one of the most talented and intelligent producers in dubstep, and his talent shines through on Razor Blades.
2019 will not only see Tisoki sign to Dim Mak, but also his first appearance at Lost Lands Music Festival later this month. In celebration of this massive EP, we sat down with him to chat about these huge career milestones, his favorite dinosaur, and future releases, so read on for the extra insight!
---
Razor Blades is your first EP on Dim Mak. How did your relationship with them start and what has it been like working with their team?
I was looking for a home for my music and for a team who could bring my stupid crazy ideas to life. It's been great, there's great communication and I've put a lot of trust in them as an artist which is quite hard to do these days.
You explore several different genres on Razor Blades. How would you compare the production on this EP to your previous work?
I feel like this time around it's a lot more mature, like this is the direction I want to take my project in for the next little bit. As I've gotten older I've definitely admired people like Kill The Noise and Must Die, not just from a "holy shit you guys are insane producers" standpoint, but from the view of them being able to keep coming back with fresh styles and fresh ideas. I think "reinventing" would be a great word to use but they never really went away which is very admirable.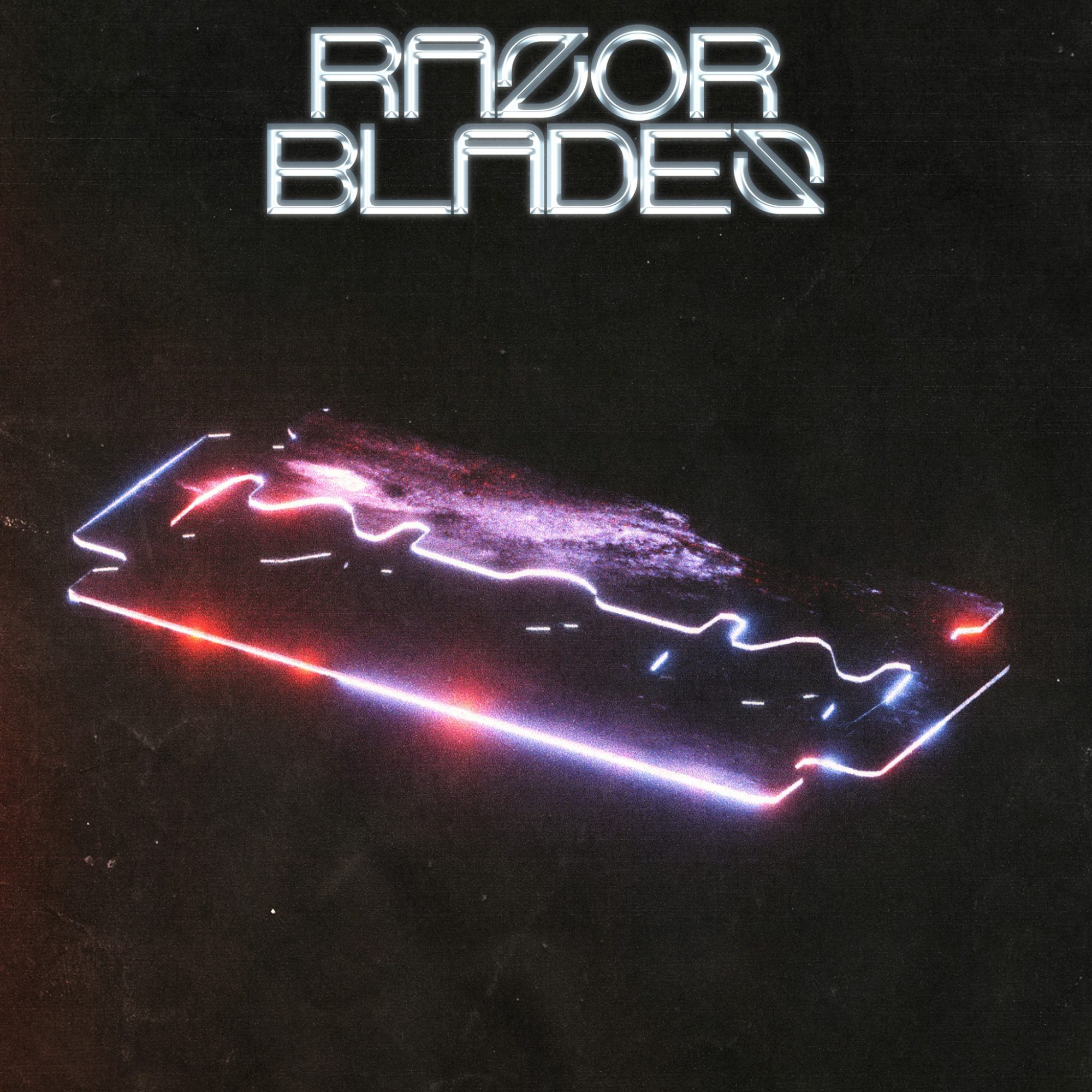 Prior to Dim Mak, a lot of your music came via self-release. What's some advice that you can share with aspiring producers taking a similar route right now?
I would say it was half and half. I also think I've released on every single record label in the "dubstep" space. [Laughs] After several years of doing this, I think the most important part of self-releasing is just making sure you have your head screwed on, that no distribution company is fucking you over financially and that if it sounds too good to be true, it really is.
Your first set at Lost Lands is coming up next week! What are you most excited for, and what can fans expect from your performance?
I'm excited to see all my friends play of course! It's like the mecca for bass music which, shoutout to Excision, is a great thing to create. I'm not playing the main stage this year so I'm gonna take it back and do a kinda throwback set to some of the old dubstep classics. I'll probably play some of my new stuff too but I'm super stoked to play the records out that got me into bass music in the first place. I think it's super important to stay true to your roots. 
In anticipation of Lost Lands, what's your favorite dinosaur and why?
Pterodactyl because it reminds me of my dog.
What does the future hold for Tisoki? Is there a tour or more releases on the way that we should stay tuned for?
I'm touring pretty much every week at this point and we're working on a ton more shows. In terms of releases, I've been finishing up a ton more dope stuff which I'm super excited to get out there! 
---
Connect with Tisoki on Social Media:
Facebook | Twitter | Instagram | SoundCloud