Seattle-based artist Emerge has emerged back onto the scene as he unleashes one of the best releases on Elliptical Sun Recordings to date, the Veracity EP.
---
Since first breaking out onto the scene, Emerge has created a name for himself in the trance scene for producing heavy-hitting beats, intricate melodies, and large, euphoric basslines. After releasing tracks like "Landslide," "Art Of Living," and "Clear Light," his fans couldn't wait to see what this progressive trance producer had up his sleeve next. Today, Emerge has delivered his latest work, a four-track EP dubbed Veracity for another dose of his infectious sound on Elliptical Sun Recordings.
On each track, Veracity bursts with huge melodies, heavy synths, and catchy percussions that are sure to entice listeners from beginning to end. This release proves that Emerge is not only very passionate about music, but also incredibly talented, and this impressive EP is just the beginning.
Be sure to stream or download Veracity on your favorite platform and read below for my comments on this new EP!
Stream Emerge – Veracity EP on Spotify:
---
The EP starts off with the beautiful track "Stargaze" and immediately plummets into "Feeling Free".
"Stargaze" sets the tone for the rest of the EP as it displays gorgeous floating melodies complemented by soft, syncopated percussions. With four minutes of euphoric melodies and a soft driving beat, it's quite possibly my favorite on the album. Piano notes dance in the background as whirling sounds of soft synths and bass join in creating a masterpiece of sound sure to relax any listener.
Around the halfway point, the song picks up the bass gets harder and the track gets a bit more dancey. Pulling everything together at the very end, the listener is entranced by chords and soft basslines, as the track comes to a close, "Feeling Free" picks right up where "Stargaze" left off.
Emerge wastes no time in generating some energy on "Feeling Free".
"Feeling Free" definitely has a sound that exemplifies a sound that Elliptical Sun is known for: floating melodies surrounding the heavy synth chords. The track displays Emerge's signature basslines as it starts to build to the flourishing breakdown. With nonstop energy, after the breakdown is an explosive drop, sure to leave no dancefloor unscathed.
Next up is "The Force," a driving track with a slightly tribal beat, catchy hi-hats, and funky chords.
The slightly techy intro for "The Force" emphasizes the bassline and displays Emerge's versatility in rhythmic chords. This track is bursting with energy as the driving bassline is emphasized even more after the breakdown, keeping those same chords singing in the background.
Title track "Veracity" pulls everything together and tells the listener a concluding story to this project.
The breakdown on "Veracity" introduces a plethora of atmospheric vocal and piano notes, as the melody slowly builds, lead by bright synths, to a grand and energetic drop. The syncopated percussion and rhythmic notes amplify the energy as trancey beats and effects come in to bring the track, and therefore the entire album, to a beautiful close.
Veracity is an absolute work of art and a treat for all who listen.
Emerge has done a fantastic job of really showing off his abilities as both a producer with this EP. After shelling out the biggest and best release on Elliptical Sun Recordings, and such a heavy background in music production and mixing, the only way is up for this emerging artist, and I for one can't wait to witness yet another display of veracious talent.
---
Emerge – Veracity EP – Tracklist:
Stargaze
Feeling Free
The Force
Veracity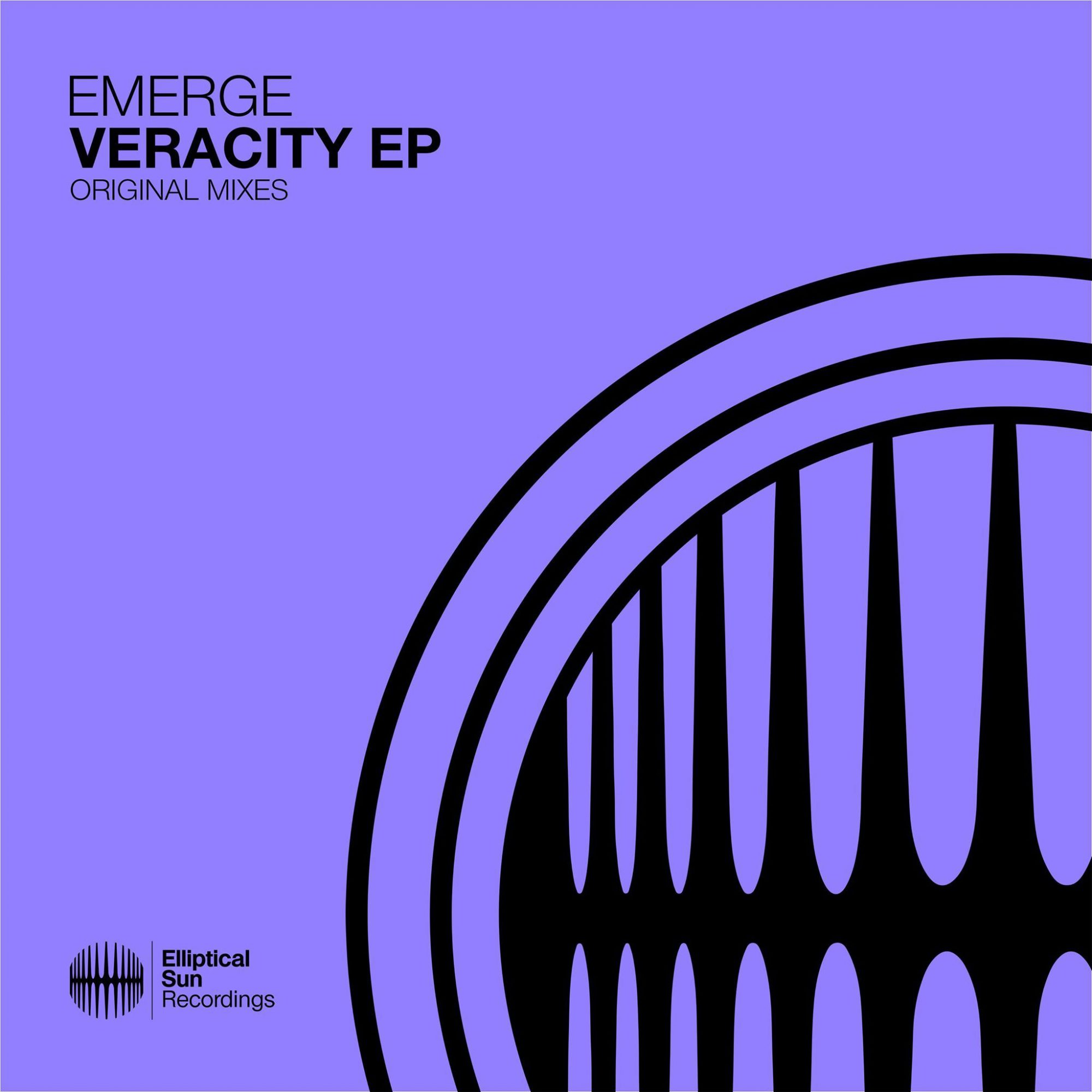 ---
Follow Emerge on Social Media:
Facebook | Twitter | Instagram | SoundCloud