Moon Boots charts new discoveries in his musical journey on sophomore album Bimini Road that's out now on Anjunadeep!
---
Brooklyn-native Moon Boots shows his true jazz and disco roots with his sophomore release Bimini Road. Named after the discovery of the ruins of Atlantis off the coast of the Bahamas and the album takes listeners on a musical journey into his own influences as an artist. Throughout the release, Moon Boots builds a creative collage of hits that include soulful and melodic house elements, as well as inspirations from disco, R&B, and jazz.
Bimini Road also embodies Moon Boots' shift away from DJ-centric dance tracks to more full-on songs and ballads. Combining a deeper style with soulful melodies, warm harmonies, and beloved disco soundscapes that make his dance hits so renown. The album's hit singles "Clear" and "Tied Up" have already received support from some of dance music's most beloved artists and tastemakers alike, and the rest of the release is full of infectious melodies that will have you coming back for a revisit.
Take a listen to Bimini Road on Spotify below, download or stream it on your preferred platform, and don't sleep on Moon Boots when he heads to a city near you!
Stream Moon Boots – Bimini Road on Spotify:
---
Listening to the album, you can really feel how Moon Boots tries to embody a sound throughout each track.
Throughout the entire release, he truly stretches the human imagination and creates a place where listeners can escape from everyday life. As Moon Boots has said about the new album, "I experimented with lots of new styles and sounds, but kept its ground in what I do best. It's an album with lots of dancefloor moments and a lot of heart."
Bimini Road sees Moon Boots team up with familiar collaborators from his debut album First Landing like Black Gatsby, Nic Hanson, and KONA. Each track those artists are featured on brings forth a sound that artfully blends melodic house, trance, and disco together. He's also looked to St Lucia's Ross Clark to help electrify some of the album's catchiest records with guitar rhythms.
New talent also permeates the album as well with artists like Little Boots on "You Won't See Me Cry," as well as LA-based singers Niia and Kaleena Zanders on "Jumpin'" and "Juanita" respectively. It's clear that Moon Boots' mission with Bimini Road was to make infectious music that transcends genres and he definitely exceeded expectations.
---
Moon Boots – Bimini Road – Tracklist:
1. Tied Up (Ft. Steven Klavier)
2. So Precious (Ft. KONA)
3. Clear (Ft. Nic Hanson)
4. Jumpin' (Ft. Niia)
5. Gary's House (Ft. Gary Saxby)
6. You Won't See Me Cry (Ft. Little Boots)
7. Trance & Dental
8. Bimini Road
9. Whisper In The Wind (Ft. Black Gatsby)
10. Juanita (Ft. Kaleena Zanders)
11. Lost City
12. W.T.F.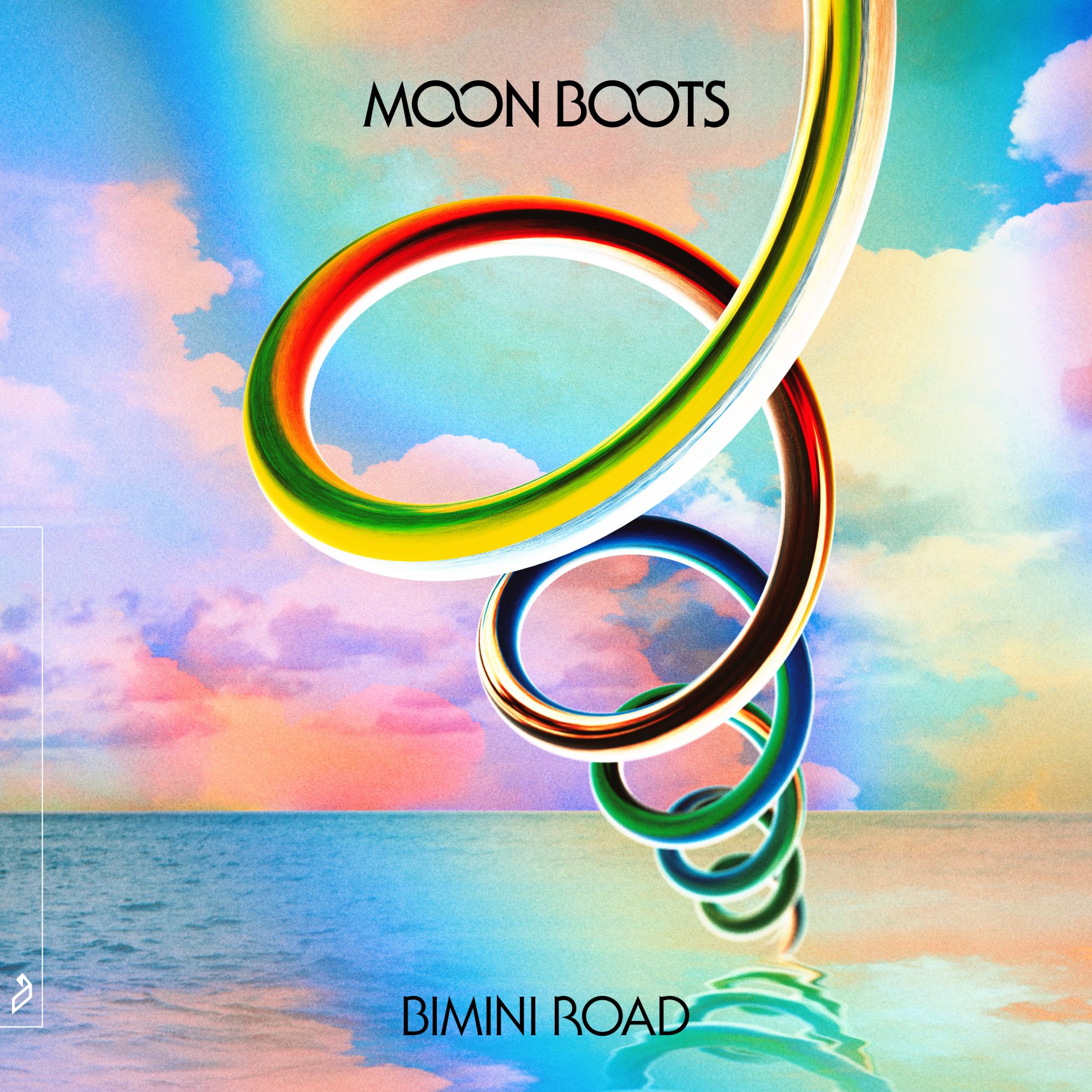 ---
Follow Moon Boots on Social Media:
Facebook | Twitter | Instagram | SoundCloud | YouTube