After heating things up in the great state of Texas this summer, we caught up with rising star Saratonin to chat about her music and more!
---
One of the artists who has been quickly making a name for herself in the dance music scene down in Texas is none other than Saratonin. Originally finding a love for all things bass music at an early age, she dove headfirst into the community as she soaked up the sounds of some of the scene's biggest names which led to discovering a passion for being behind the decks.
Juggling her time between attending events, honing her skills as a DJ, and pursuing higher education at the University of Houston, Saratonin continued to make giant strides forward in all aspects of her life. Catching the eye of the Baked Up crew to make an even larger mark on the scene as of late she has left a wake of broken necks with each passing performance.
This year has been a major one for Saratonin as well, after ending 2018 strong with a set at Lights All Night she has blown crowds away at events like Ubbi Dubbi and Weird Wubz. With plenty more on the horizon including an upcoming set at Quasar Festival, it's more clear than ever that the future is bright for this rising star in the scene. Read on for our chat with Saratonin and learn more about her today!
Stream EDMID Guest Mix 183 || Saratonin on SoundCloud:
---
Hi Saratonin, thanks for taking the time to chat with us today! Let's start off by talking about your beginnings in the dance music scene. What originally drew you to becoming an electronic artist and who have been some of your biggest influences?
From a young age, music has always been a huge defining factor of my personality. Being a rather unusual being, the older I got, the more niche my music taste became. When I was in middle school I started listening to Borgore because I stumbled across him on YouTube while browsing through music as I did on a daily basis. It was "Nympho" that really struck me and his album was called Borgore Ruined Dubstep and I remember thinking, "WTF is this… THIS IS SO WEIRD".
Oh yeah, I also got in trouble for jamming this song every day because my parents heard it! [Laughs] I mean I can't blame them. What would you think if you heard your 13-year-old daughter screaming in her bedroom that she's a nympho? [Laughs] Huge yikes. Shortly after, I found Bassnectar, Zeds Dead, Doctor P, Flux Pavilion, and Nero and that's when I became absolutely OBSESSED with dubstep. It was so different and bass-heavy, I just couldn't get enough. I would say if it wasn't for these artists' initial influence, I have no idea where I would be in my life right now. Surely not a dubstep artist! 
You've also become a member of the Baked Up family, playing their shows and supporting their mission in the scene. How did you first get involved with them and what has that experience been like?
Ah, there's so much to say about Baked Up. It all began when Sydney saw me play at my first show in Austin which was Grimefest. I honestly don't know if we actually met or not but the next thing I knew, Sydney was PMing me asking if I would like to headline her staple event Weird Wubz as part of a b2b with Zinnia. From there it was history.
Sydney is by far one of the most genuine people I have ever met, especially in the music industry. She deeply cares for the best interest of everyone and does everything she can for everyone else before doing anything for herself, if she ever even gets there. God truly gifted me with her. My experience with Baked Up has allowed me to grow in so many ways in the music industry that I would have never imagined.
Having a woman as my manager makes me feel so comfortable. Sydney really takes care of us like her children, baking and cooking for us, and always making sure we have a place to stay wherever we travel. Rob, her boyfriend, quickly became a huge part of the picture as well, so he automatically became my dad. [Laughs] All in all, I am infinitely grateful to be a part of Baked Up and I am thrilled to see what the future holds for our family.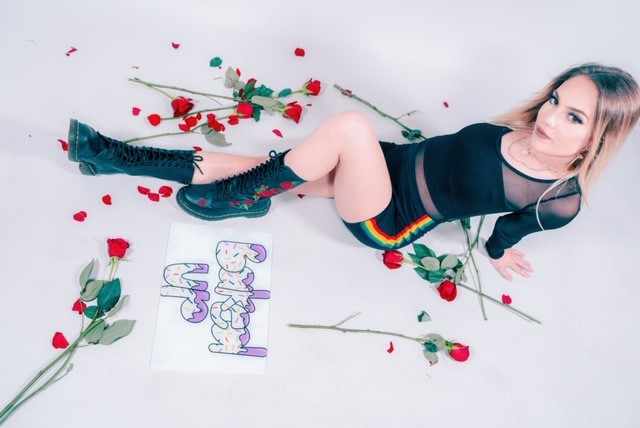 This year has also seen you go b2b with Zinnia for sets at festivals like Ubbi Dubbi and ILLFest. Do you approach these sets differently from your solo performances?
Oh absolutely. Going b2b with someone is pretty nerve-wracking because it's quite hard to prepare for it since you really don't know what the other artist is going planning to play. Also, many times it's hard to practice together beforehand because of conflicting schedules and not living in the same city. What it boils down to is just communicating what genre(s) you're going to be playing and making sure that you're in alignment so everything flows.  Also, being comfortable behind the decks definitely helps!
Can you share a moment from a past show or event that you've played that has stuck out as special?
The most special moment was playing Lights All Night. I have been going to LAN every year since I was a senior in high school. I would have never believed someone if they had told me at that time it was going to be me playing LAN when I was 22 along with Excision and Diplo. I will never forget how I felt during that set. It was the most magical feeling … honestly, I can't even describe it but it definitely felt like how I would imagine heaven to feel like. Pure bliss. 
For those who haven't been able to catch a show in Texas, what is the scene like in that region of the US? Is there something you feel makes it stand out?
Texas has a wonderful scene. As you can expect with Texas being bigger than many countries the different major cities have a unique culture at shows. The scene in Austin sticks out the most to me. I have never felt so much love in one place. That love can be found in other cities as shows, but there's just something different about Austin. The people there are some of the kindest, most loving people that you would ever come in contact with and they are genuinely there at shows because they love the music. The vibe is unlike no other and it's honestly quite addicting. 
Over the past few years, the conversation surrounding a lack of representation of women in the scene has continued to grow. What are your thoughts on this and do you feel that progress has been made to change that?
Really? You would say that the lack [of representation] is continuing to grow? I didn't realize! I'm actually super stoked for the future of women involved in the electronic music scene. I keep seeing more and more females being recognized and it's so badass! It makes me so happy. 
Aside from your work behind the decks you also recently graduated from the University of Houston! What did you study and how did you balance your academic and music careers?
Yes! My major was Integrated Communications which is a combination of marketing, public relations, and marketing, and I minored in marketing as well. At first, when I was DJing, I was a manager of a tanning salon and going to school full time… that just didn't work. I had no time to sleep, quite literally. I would go to school then work and then on Friday I would go to a show after that and then have to work a 14-hour shift the next day and try to finish my homework by midnight that night. It was intense.
I finally took a leap of faith and decided that I would make it work by just doing music and school. I'm so grateful I did that because I would not have been able to excel in the way that I did. Honestly, the balance between school and music came pretty easy. Music has always been my escape and prepping for and doing shows is pretty similar to what I already was doing since my entire life was already consumed by music. I have been chasing shows since 15 (even though I shouldn't have been) and I've been going to and enjoying school through it all so it felt natural.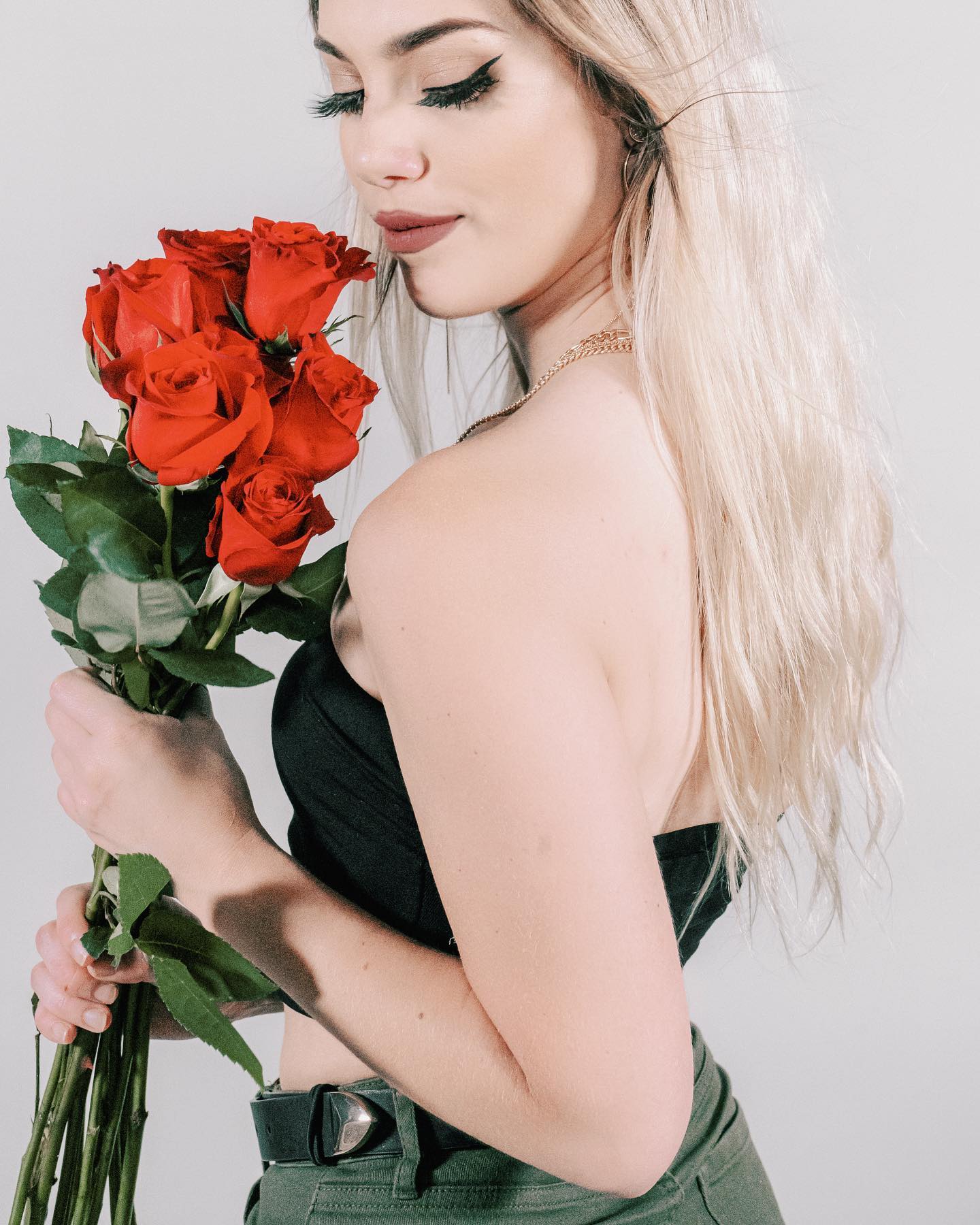 If you could only listen to three artists for the rest of your life that you'd never get tired of, who would they be and why?
Wow, what an awesome question! Definitely hard to answer but I would say Bassnectar, Zeds Dead, and Mersiv.
Bassnectar and Zeds Dead are my hands down overall inspirations for life. They both are extremely diverse in their productions and I continue to be amazed by their creativity and phenomenal skill in their music as well as their mixing.
Mersiv is my current, absolute favorite. I am obsessed with all of his music because of its depth. He puts a lot of spiritual ideas along with his unique melodic style of yet heavy bass dub and I just can't get enough of it. I admire him so much because I feel we have a similar mission just from listening to his music. 
With most of the year behind us, what are your goals for the rest of 2019 and beyond?
My goals for the rest of 2019 are to continue to develop my production skills and showcase them at the events that I play at. Beyond this year, overall, I intend to expand conscious awareness through the vibrations of music. My desire is to focus on the undeniable theme of duality that marks the existence of mankind by symbolically involving messages of higher knowledge along with deep bass lines.
Essentially, I want to be a messenger to assist humanity and raise the vibrational frequency of the planet. While this is the bottom line intention of my career, I do just want to have fun and be a good example for others that life is meant to be enjoyed. So, I do want to ensure I also just have fun music that doesn't necessarily mean anything but evokes positivity. 
---
Follow Saratonin on Social Media:
Facebook | Twitter | Instagram | SoundCloud