Samplifire released his four-track Infection EP to commemorate getting exclusively signed to Disciple Round Table!
---
French bass DJ Samplifire has already had a tremendous year in 2019. From full EPs released on Never Say Die: Black Label to putting out various singles and remixes for the likes of Gentleman's Club, Gryffin, and Dodge & Fuski it's incredible that this guy still has music to release and it showcases his tremendous work ethic. This hard work is clearly paying off and as a result Samplifire has earned a roster spot on Disciple Round Table, the sub-label of Disciple Records that is headed by 12th Planet. In celebration of his signing to the label, he has unleashed is Infection EP, which is easily his best work yet!
Take a listen to the Infection EP below, download or stream it on your favorite platform, and read on for my take on this four-track EP. And for more on this incredible artist, check out our interview with Samplifire!
Listen to Samplifire's Infection EP on Spotify:
---
The Infection EP begins with none other than the track "Infection", a truly standout track for Samplifire.
"Infection", the title of the EP and first single to be released has a lot of hype to live up to. The song does exactly that and more. The tune starts off with a monstrous intro with distorted vocal elements, a prominent ticking clock in the background, and an epic melody all leading you up to the heavy drop that showcases Samplifire's trademark dubstep sound. Samplifire sets the tone for the rest of the EP with this intro track!
"Better Bounce" is easily my favorite track off this incredible EP.
The song immediately jumps out at you from the beginning, but what really won me over was this song's insane drop! It's so high-energy and reminds me almost of a machine gun firing that it's hard not to love this track. Additionally, the drop is constantly warping with new sounds being introduced proving this song to be fairly complex. It's one of the best songs I have heard from Samplifire and also my favorite off this EP.
The last two songs on the EP, "Dirty" and "Kyle", a collab with fellow label-mate MVRDA, are strong selections as well! Both tracks contain heavy, headbanging bass, wild synth design, and show us that Samplifire continues to make 2019 his best year yet! We're excited to see what other monstrous tracks he releases on Disciple Round Table as the year rounds out.
Check out this hilarious signing video that the Disciple Round Table team and Samplifire whipped up!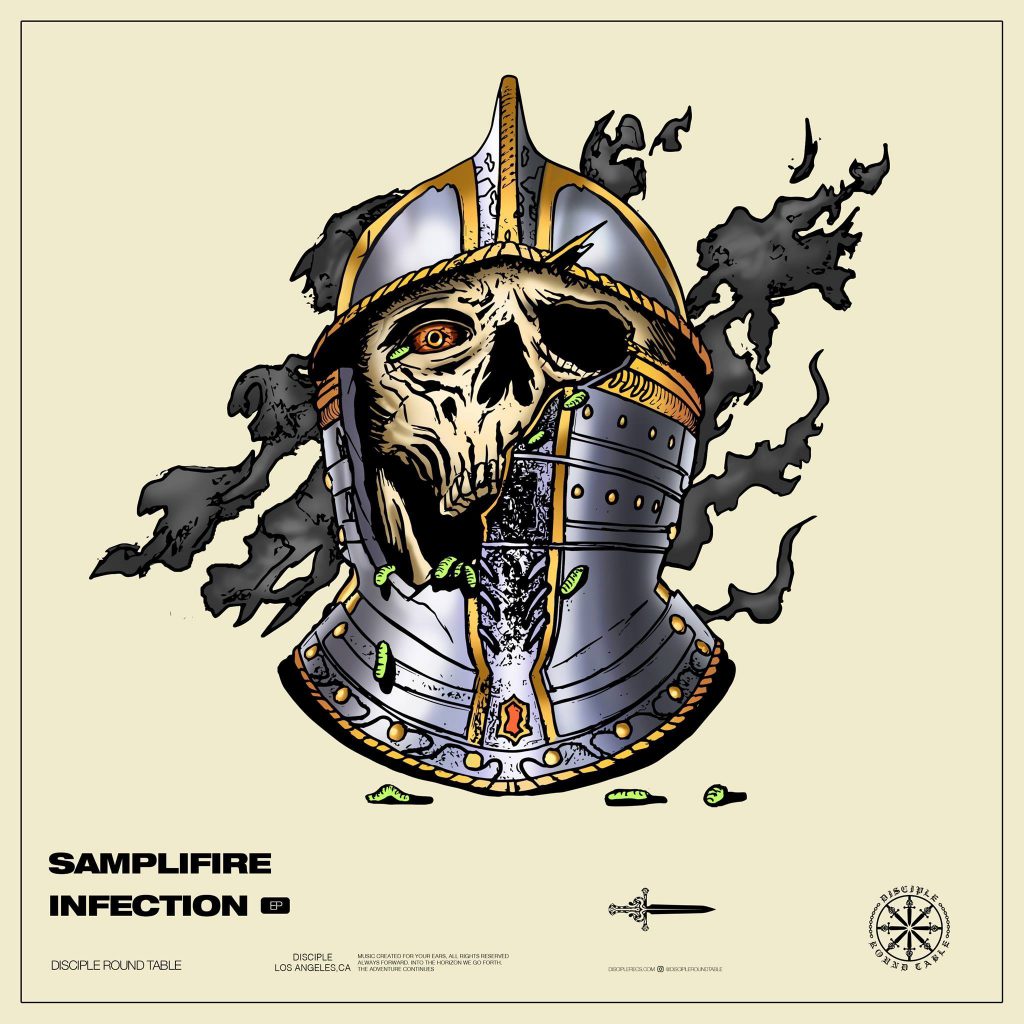 ---
Connect with Samplifire on Social Media:
Facebook | Twitter | Instagram | SoundCloud