Ahead of his Diamond Days tour, we talked with Elephante about using his own vocals, new production styles, favorite sports teams, and more.
---
Tim Wu, better known as Elephante, was living a much different life just a few years ago. Originally hailing from Ann Arbor, Michigan, Elephante went on to graduate from Harvard University, only to leave the 9-5 grind after realizing producing music was the only thing keeping him sane.
A classically trained musician who played in several bands in high school and college, the first Elephante release came in 2015 when Armada Music released "I Want You". He's since self-released two albums: I Am The Elephante in 2016 and Glass Mansion in 2018.
Elephante's music has continued to grow and further improve in 2019. "Shooting Stars" features his own lyrics, while the next single, "Diamond Days", is a track full of improvisation and analog synths. His Diamond Days Tour, which kicks off this month, will feature live instrumentation, singing, and more innovative elements as he continues to impress his fans and continue a new chapter in his career.
Listen to "Shooting Stars" below, buy tickets to the 11-date Diamond Days Tour, and read on for our interview with Elephante from Lollapalooza!
Stream Elephante – "Shooting Stars" on Spotify:
https://open.spotify.com/track/23nhk3nZxeE3CnWdtAdfjl?si=5runz3kdTYK4vben50P-4A
---
Thanks for joining us today, Elephante!
Of course! Thanks for having me.
So, we're sitting here in Chicago before your set at Lollapalooza. You're also in performing at Chasing Summer Festival later this weekend. Coming off an EDC Las Vegas performance earlier this year, what do you love most about performing at festivals?
I think there's a special, unique energy at these festivals that you don't get anywhere else. The production's always on a bigger scale than you'd ever get at a venue or a club. People come from a lot of different backgrounds, and there are different levels of how familiar people are with your music. You get to play for people that would never come to your club show. It provides a lot of diversity and it's cool to see all the fresh faces! I have a lot of new music that I'm excited to show everyone.
You're also playing after-parties for both festivals this weekend – how does your set at a festival compare to a set you'd play at the after-party?
Festival sets are a lot tighter – we have the visual show at the festival as well, so everything's a lot more coordinated and planned out. Club shows are more about showing up and seeing what happens! You can go harder at the club.
For me, it's really important at these festivals that I have a strong creative vision and play a lot of my music. It's mostly my originals and remixes, while at the club, you can go and bang out some Calvin Harris.

Your Diamond Days Fall 2019 tour starts in a few months. I saw in another interview that you've drawn inspiration from artists like Porter Robinson and ODESZA for your new stage design. How important is it for you to create your own world and provide a unique experience at your live shows?
It's everything! I think that's what separates artists that you enjoy and your favorite artist in the world. Creating a unique perspective that's cohesive and feels like it's part of your artistic vision.
At my favorite shows that I've ever been to, I get transported to a different place. To me, that's what I aspire to do. To create a whole world, and take people away for an hour and a half, and give them an experience that they can't get anywhere else.
You also plan to focus more on live instrumentation and performance on this upcoming tour. With fans that might be more used to a DJ set, how do you plan to keep these shows exciting and satisfying for everyone?
That's something we're gonna work through as we develop the tour. It's always a balance: there's a lot of benefits to DJing, and a lot of benefits to the live element. Combining a lot of live singing will be the main focus, and we'll have other ways to bring that live, organic, unpredictable element to the show while keeping it dancey and upbeat. It's all about finding that right balance.
What about your set today? Is it more of a DJ set or are there live parts too?
It's a DJ set, but I'll be singing a few songs. I'm premiering "Diamond Days", the new track that we named the tour after. I've never played it before, so we'll see how it goes!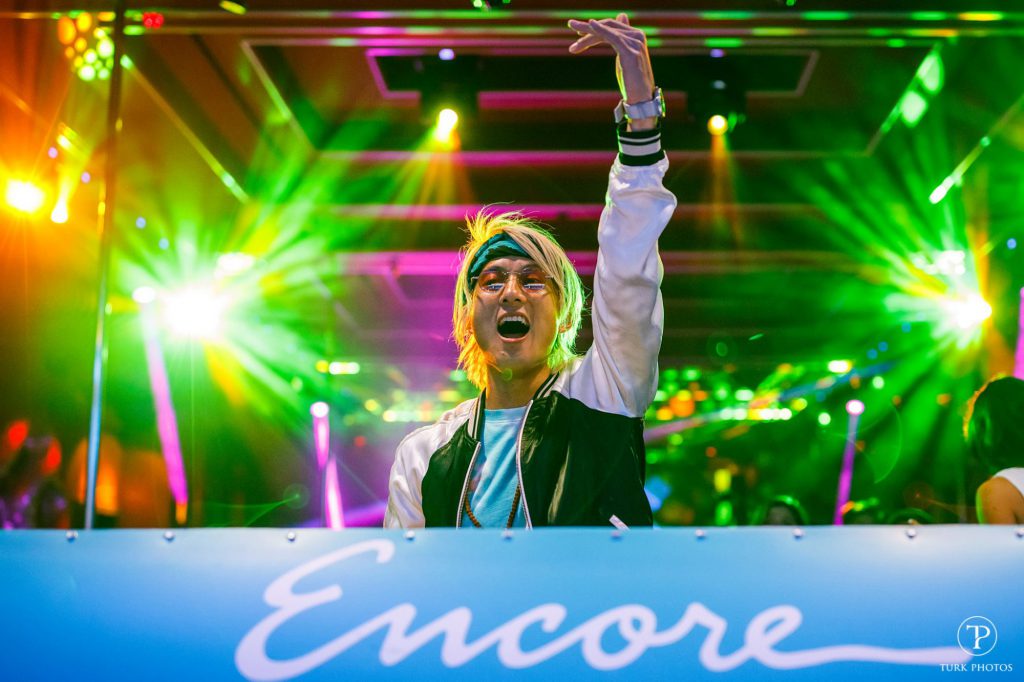 Tell us a bit about your latest single, "Shooting Stars". What was it like to use your own vocals?
It's actually a cover of one of my favorite songs from when I was in college by Bag Raiders. Part of it was that I always wanted to remix it, but I didn't have access to the stems. So, I was like… why can't I just sing this? That's where the idea originally came from.
It's a great example of providing the live, analog synth sound with the more dancey stuff. It's figuring out my voice and the right way for me to sing it and how to fit that into a dance track. It was a great study for all the stuff that I'm doing now.
Your next single, "Diamond Days", is coming out in a few months. You mentioned that you'll be premiering it today – how did the production of that track compare to "Shooting Stars"?
"Diamond Days" has a lot of analog synths in it! When I was working on the new album I was looking for inspiration for new sounds and used old analog keyboards. This one's more about capturing a performance.
"Shooting Stars" was about surgically making every note and every synth perfect. With "Diamond Days", it was much more about finding a vibe. Like, I'm gonna play these hi-hats on a drum pad. I'm gonna play the synth live. It might be messed up in some places, but instead of going back and fixing it, it's a part of the song.
Do you use analog synths often?
I recently got really into them, and it's like a bug now! When you're on a computer, you can pretty much create any sound in the world. That's awesome, but you kind of get bogged down into like… well what if I do this? What if I do that? There's an infinite spectrum of paths you can go down, and you might end up losing a lot of that special soul that made you excited about the idea in the beginning.
Having the analog, it's like, OK, this is what it sounds like, so how can we add to this, as opposed to constantly switching it out for something else and trying other things. The analog is the center of gravity for this song, and it's about building around that sound.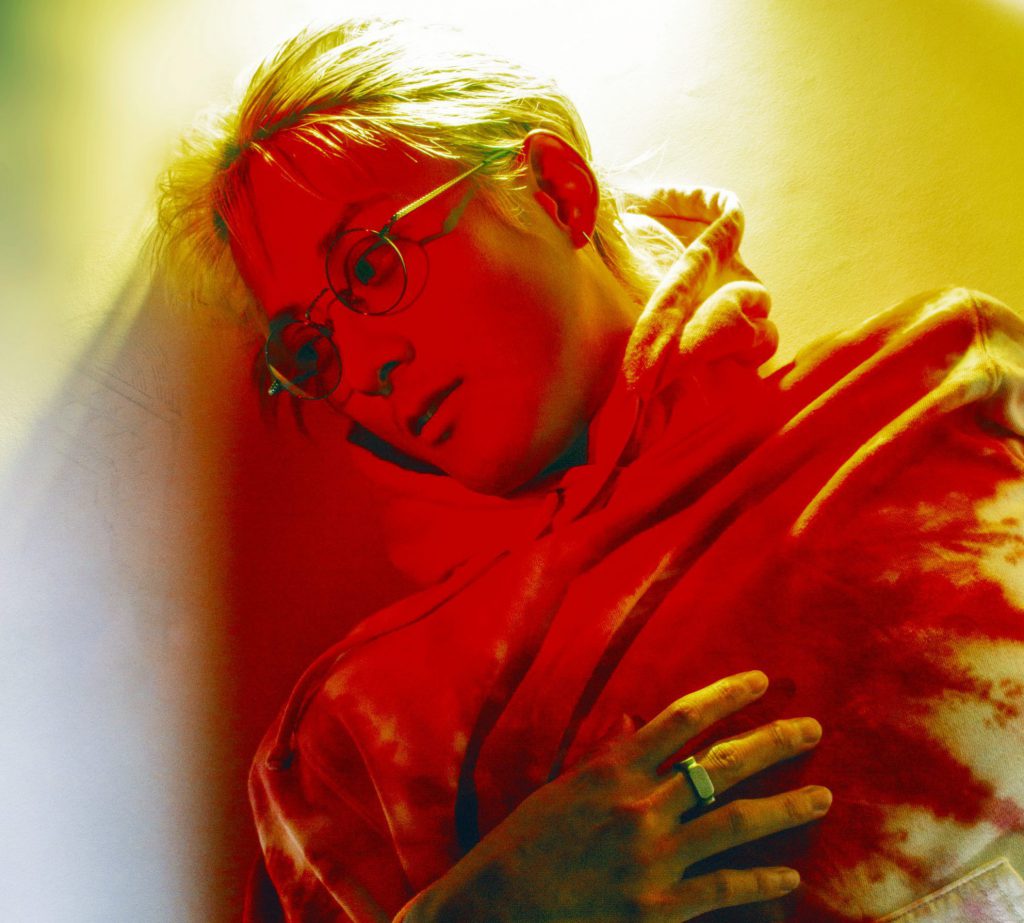 Now that you've established yourself in the music industry, what are some dream collaborations that you'd like to achieve someday? Or maybe remixes or covers similar to "Shooting Stars"?
Funny enough, one of the artists I've been really into that I'd love to work with is King Princess, who's actually at the festival today.
When I was growing up, my idol was John Mayer. He kind of started me on the road of wanting to be a musician, so if I had to pick one, it's John Mayer.
What advice would you have for someone considering making a big leap from their stable career to following their dreams as you did?
You gotta be kinda psychotic! If it's the only thing that you think about, and you know deep down, you have to do it. I tried so hard to make the normal life work, but at a certain point, I realized I would never forgive myself if I don't try.
When I quit, I really had no safety net. I was like, well, I have to figure this out now. I can't go back to where I was. Just know that it's really hard, but if you're all in, and it's the only thing you can ever do, you're gonna find a way to make it work. You can't lose confidence and start planning your backup plan. You kinda have to jump without a parachute and hope you can fly.
To me, making music was like a virus. Instead of hanging out with my friends on the weekend, I'd wanna make music! If I had a few hours off, I was making music. This was the only thing I ever wanted to do, and you just gotta find a way to make it work.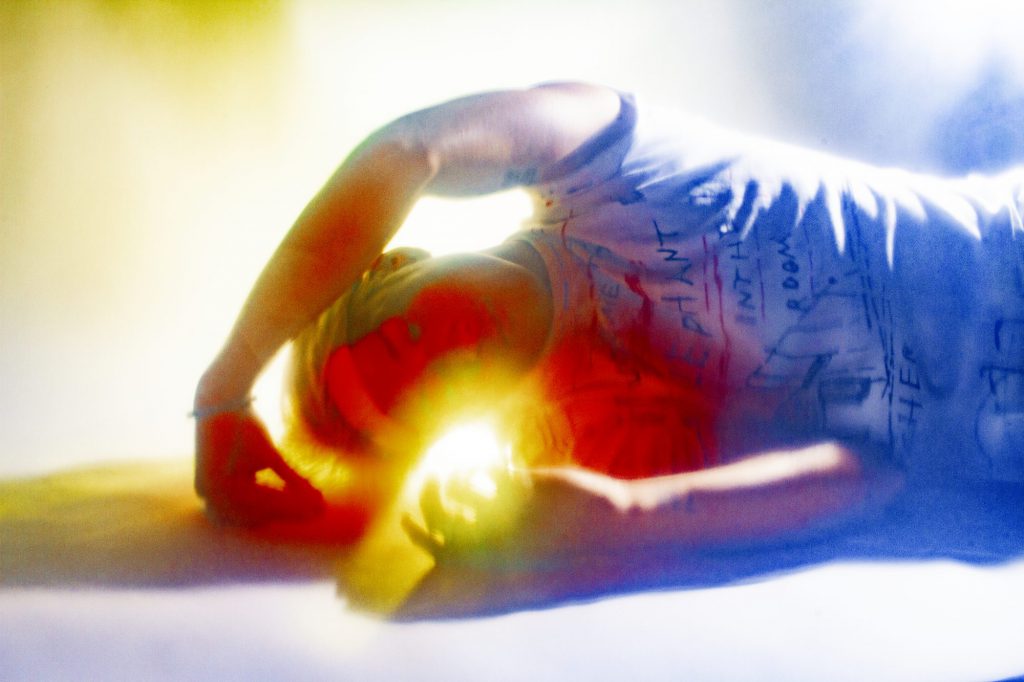 We heard that you're really into cooking and grilling. On a weekend like this where you're never home and can't cook your own meals, what are some of your secrets to eating healthy in unfamiliar cities?
That's pretty hard. I'm on the keto diet, so it's no carbs. For unfamiliar cities, Jimmy John's is my go-to. Every city has one, and it's always close to my hotel! Getting a lettuce wrap there is always good. I try to eat as many salads as I can and always exercise.
If you're traveling a lot, you just have to make it part of your life where you get in a routine of getting to the hotel, working out, and ordering something healthy.
What's your go-to order at Jimmy John's?
Gargantuan Unwhich!
We also heard that you're a season ticket holder for the LA Rams. What's your prediction for their record this year? And how many games do you usually attend, considering your schedule is full of touring and music production?
Unfortunately, I had to cancel them. I was a season ticket holder the first year they moved to L.A. They were terrible at first, but I was still a fan. With touring, I just wasn't able to go often. Fall's always tour time, so I'm never there, but I'm always watching from afar.
My prediction this year is 12-4. They were pretty good last year, and they're bringing everyone back!
What are some of your other favorite sports teams?
Big Detroit Pistons fan. I grew up in Michigan. A friend of mine works for the Dodgers, so I'm into them as well. Not a Clippers or Lakers fan, but I'm excited to go to some games this year.
And a Tampa Bay Lightning fan! One of my friends plays for them [Alex Killorn]. I grew up a Detroit Red Wings fan, and I still kind of am, but I've been good friends with Alex since college.
Lastly, since you're a sports fan, who is an all-time favorite athlete that you idolize, and why?
I'm wearing my Michael Jordan shirt! I had to represent for Chicago. He's the GOAT! In a world where there are not many undisputed goats, he is the one. I think LeBron's amazing, but he's the second best of all time.
---
Connect with Elephante on Social Media: 
Website | Facebook | Twitter | Instagram | SoundCloud