Utrecht-based progressive duo Tinlicker are starting the year off right with their fantastic new four-track About You EP, out now on mau5trap. 
---
Progressive house duo Tinlicker have been on fire over the last few years, releasing track after track of beautifully imagined, meticulously crafted house music that has caught the notice of a number of the scene's major players. Their brand new About You EP is just that–four tracks of intensely satisfying progressive house music that
Related: Check out our interview with Tinlicker from last year's Escape: Psycho Circus!
The EP's first track, "About You," was released as the EP's late single in late 2018. It features a deceptively simple melody and a delectable groove paired with powerful chord progressions and soulful vocals for six minutes of brilliant, raw emotion. By contrast, "Gone Girl" takes on a darker persona, building layer after layer of minor-key synth riffs to a black crescendo.
On the back half, "Less Than a Minute" continues on this shadowy path, with driving synths and percussion cranking up the energy before an epic interlude that drags the listener to the edge of the proverbial cliff, providing a dizzying view of the landscape below. The EP's final track, "Patchwork," keeps the minor key but tones down the chaos ever so slightly, giving us a more meditative turn on Tinlicker's progressive house that features an unexpected syncopated rhythm alongside bold cascading arpeggios.
If you're looking for some brilliant progressive to kick off your 2019, look no further than Tinlicker's About You. Give it a listen below and keep an eye on this duo–you never know what they'll dream up next.
Stream Tinlicker – About You EP on Spotify:
Download or stream About You EP on your favorite platform!
---
Tinlicker – About You EP Tracklist:
About You
Gone Girl
Less Than a Minute
Patchwork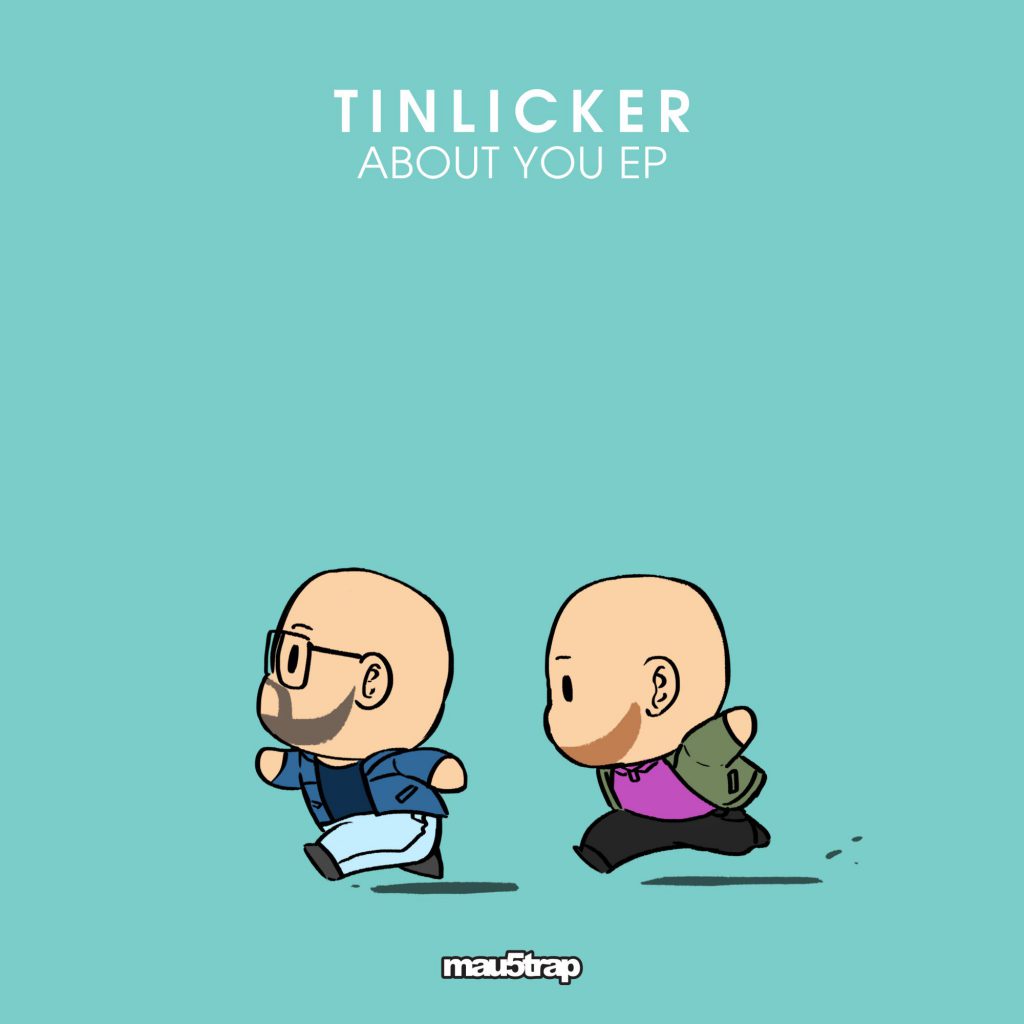 ---
Connect with Tinlicker on Social Media:
Website | Facebook | Twitter | Instagram | SoundCloud | YouTube