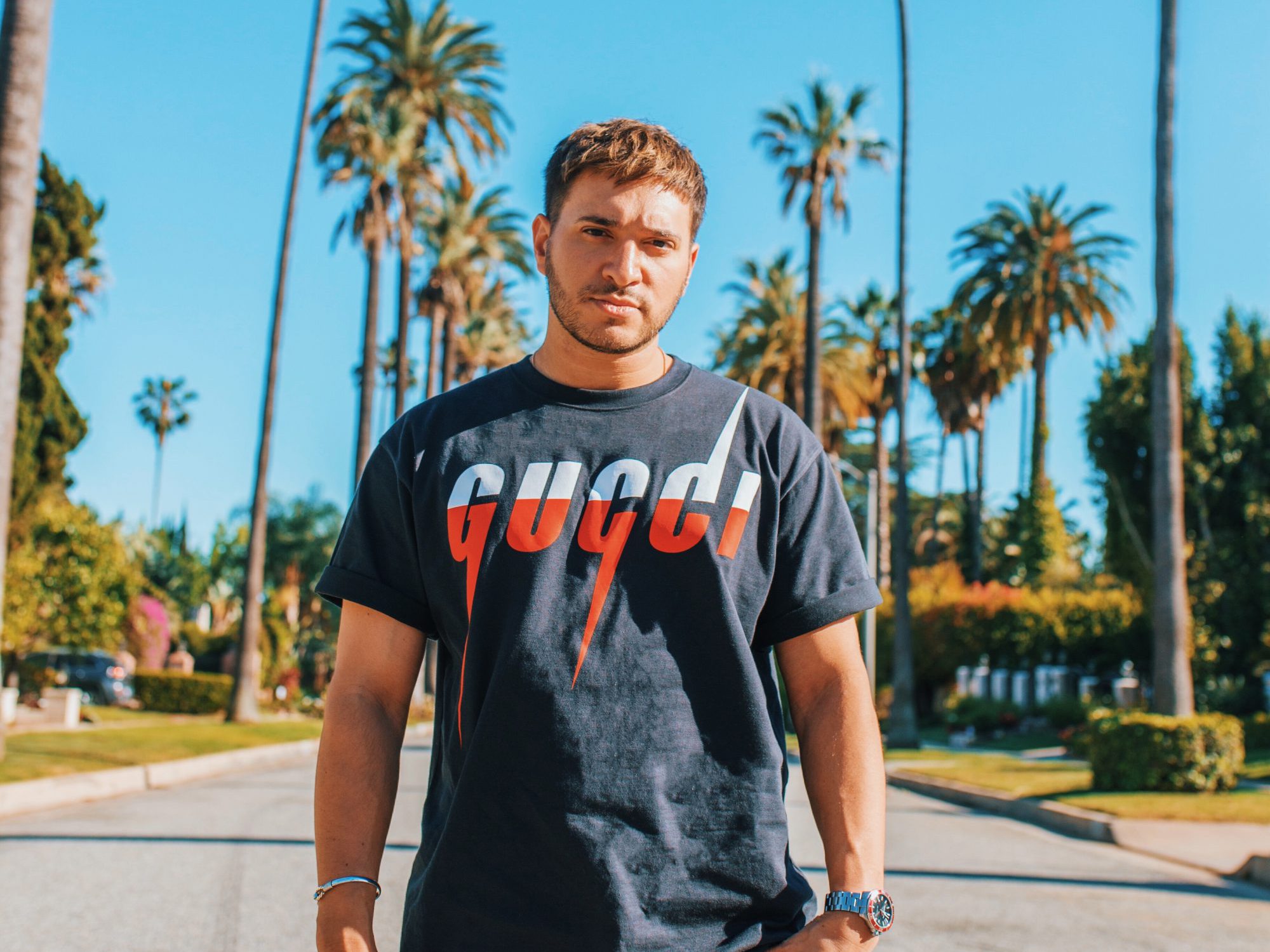 Jonas Blue is one of the hottest names in the dance music scene and his signature sound has caught the attention of millions all around the world.
---
Jonas Blue is a name you most likely recognize if you've been following electronic music for the past few years. His debut single in 2016, a cover of Tracy Chapman's "Fast Car", was an instant hit all around the world and quickly solidified his spot as one of the hottest new artists in the scene.
Although from the outside, it appeared that he was an overnight sensation, the success of Jonas Blue was actually the result of years of hard work and finding the right sound. Hailing from London, he found his passion for music at a young age. He left school in his early teens, and shortly after released house music with Defected under his real name. He then moved on to release garage music as Scales with Chase & Status' MTA Records before ultimately finding his calling as Jonas Blue.
The excitement early in Jonas Blue's career continued after "Fast Car" with singles like "By Your Side", "Perfect Strangers", and "Mama" all gaining massive attention on streaming platforms. These singles and more were wrapped into his 2018 debut LP, Blue. More recently, he's released "Ritual", a collaboration with Tiesto and Rita Ora, as well as "I Wanna Dance", a club-ready house track with a sound that we can expect more of in the future.
Listen to "I Wanna Dance" below, download and stream it on all platforms, and keep reading for our chat about with Jonas Blue from Lollapalooza as he discusses his career progression, advice for new producers, and more!
---
Thanks for talking with us today, Jonas!
Of course!
So, you quite literally JUST got off stage in Chicago at Lollapalooza. How are you feeling and what was the experience like for you?
For me, that had to be one of the best US shows. I was in Ibiza last night, which is like my second home, and the crowds are always wild there. I didn't really know what to expect and didn't think it could top last night. Then I got on stage and felt that crowd and it was just insane.
I played so housey when I was up there, and the person before me [Whipped Cream] played an amazing set, but it was a real contrast to my music. I didn't know how it was gonna go down but the crowd loved it and I did as well.
You've come a long way in your career, from dropping out of school at 15 to making house music and releasing on Defected, and then on Chase and Status' label MTA. That was all before the Jonas Blue project and now we're here. Do you ever look out in these crowds today and think how surreal this all is?
Definitely. There's always a moment where during one of my songs, everything goes blank in my mind and I just look out in the crowd. It's almost like one of those moments in the movies where everything's moving in slow motion. That's kinda what I feel when I'm up there. I'm just like…how did we get here?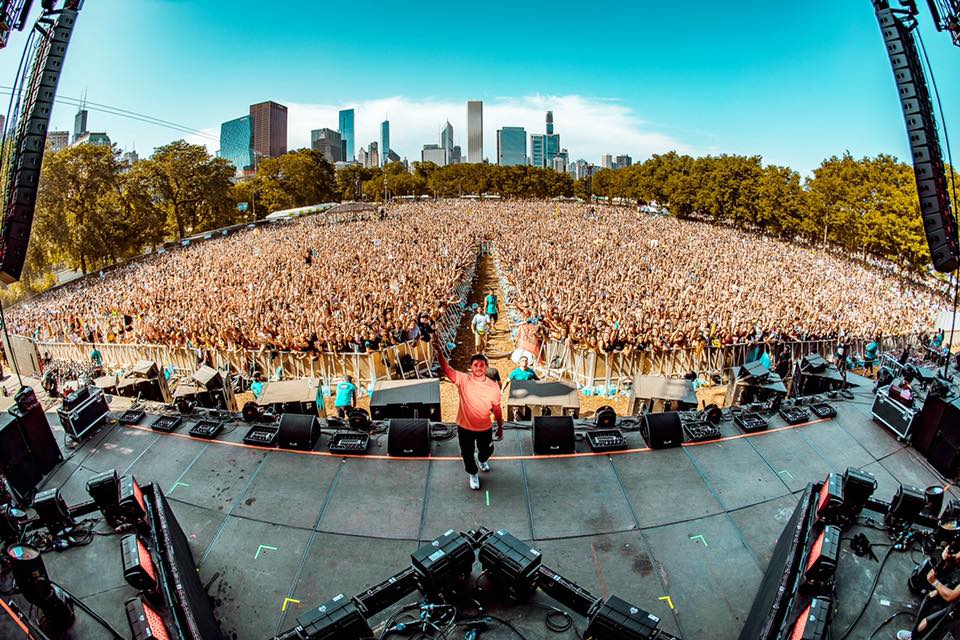 Tell us a bit about those years between realizing that music was your calling and the success of "Fast Car" and the Jonas Blue project. Do you have any advice for musicians currently on a similar journey now?
Those were really tough years, man. As a young kid, you don't always understand why the songs you're making aren't hits or getting recognition. You literally get no response. It's hard man, I did that for many years. I tried a lot of different things. I was making music for adverts. I did loads of stuff just to get where I am now. But it was hard.
The one thing I'd say to any aspiring producer, DJ, or songwriter is that you have to stick with it. Sometimes you might get lucky and it might happen overnight, good for you if it does. However, stick with it every day, work hard, and never be in this for the money. If you're in this for the money, it'll only last for so long. That's why I stuck with it all those years, getting rejections and no's all the time. I love music. Had it been for the money, I would've been out a long time ago.
Stick with it, work hard every day. The one thing I always say now is that I still imagine I'm a 14 or 15-year-old kid who can stay up until three or four in the morning on my computer, learning new stuff and working hard. Don't ever lose that drive.
Did the success of "Fast Car" catch you off guard at first? After grinding for so long, what was it like to gain so much success so quickly?
I remember I was at my friend's for a New Year's Eve party, and I got a call from my manager. He told me that "Fast Car" had hit #1 on the overall pop charts in Australia. It hadn't even come over to the U.K. yet, where we're from! Then it came to Europe, and then the U.K., and then it spread like wildfire from there.
I knew that throughout one of these projects, something would catch fire eventually. I stuck with it, and that was an incredible time.
Let's talk about your latest single, "I Wanna Dance". It finds you moving back towards a club-oriented sound. Being the first release on your An Electronic Nature record label, is this vibe something we can expect in the future from Jonas Blue?
Yeah, it kinda goes back to my Defected days when I was there. The one thing that gets on my nerves a little bit is when everyone thinks of me as the "Spotify guy" or a guy that just makes pop music. And I'm like, yeah, I am that guy. But I can make cool club music as well!
I feel like we can hear that in your sound, even in the poppier stuff.
Yeah, there's definitely some sonic elements that I do that come from the club world. It was mainly for that: to shut some people up! And to have my own club records to play in my DJ sets. 
An Electronic Nature is the outlet that these songs are coming out on, and I'll be dropping another one before the end of the year for sure.
Who are some artists that you draw inspiration from when making house specifically?
Daft Punk. Their use of sonic elements, sounds, and samples… they've inspired me a lot. Calvin Harris too.
Another massive single that came out this year is "Ritual" featuring Tiesto and Rita Ora. Was Tiesto someone that you listened to growing up? You mentioned on stage today that he's one of your good friends – what was it like to work with him?
He's honestly one of the nicest guys in the industry. I met him for the first time last year. We played a really famous club in Miami called Liv. At that time, he just had "Jackie Chan" out and I asked if he had his next release planned. He said no, and I thought I had the perfect track for him, so he told me to send it over. He loved it, and asked who I thought should sing it. I said Rita Ora should sing it, so we got in contact with her and she was up for doing it.
It was one of those most amazing experiences. He was always someone I looked up to massively. He was one of the pioneers that started all of this up. Meeting him was great, and he was so cool to work with. Nicest guy in the industry – always smiling, always has time to chat.
I read some crazy stories about how you've found some of your vocalists, from finding Dakota in a pub to finding RAYE through an Uber driver. With literally every song on your debut album Blue having a different singer, what is your selection process for vocalists like?
I'm looking for unique voices! Originally, I couldn't get anyone famous to sing my songs. So, I'd have to find new and talented upcoming artists. What makes them stand out is the difference in their sounds and voices. Can you play this song on the radio, and will ask yourself "who's this?" That's what I tend to look for.
Do you have any vocalists that you'd like to work with in the future?
There's a guy named HRVY from the U.K. that I'd like to get something going with soon. Great voice, very R&B with a British twangy voice.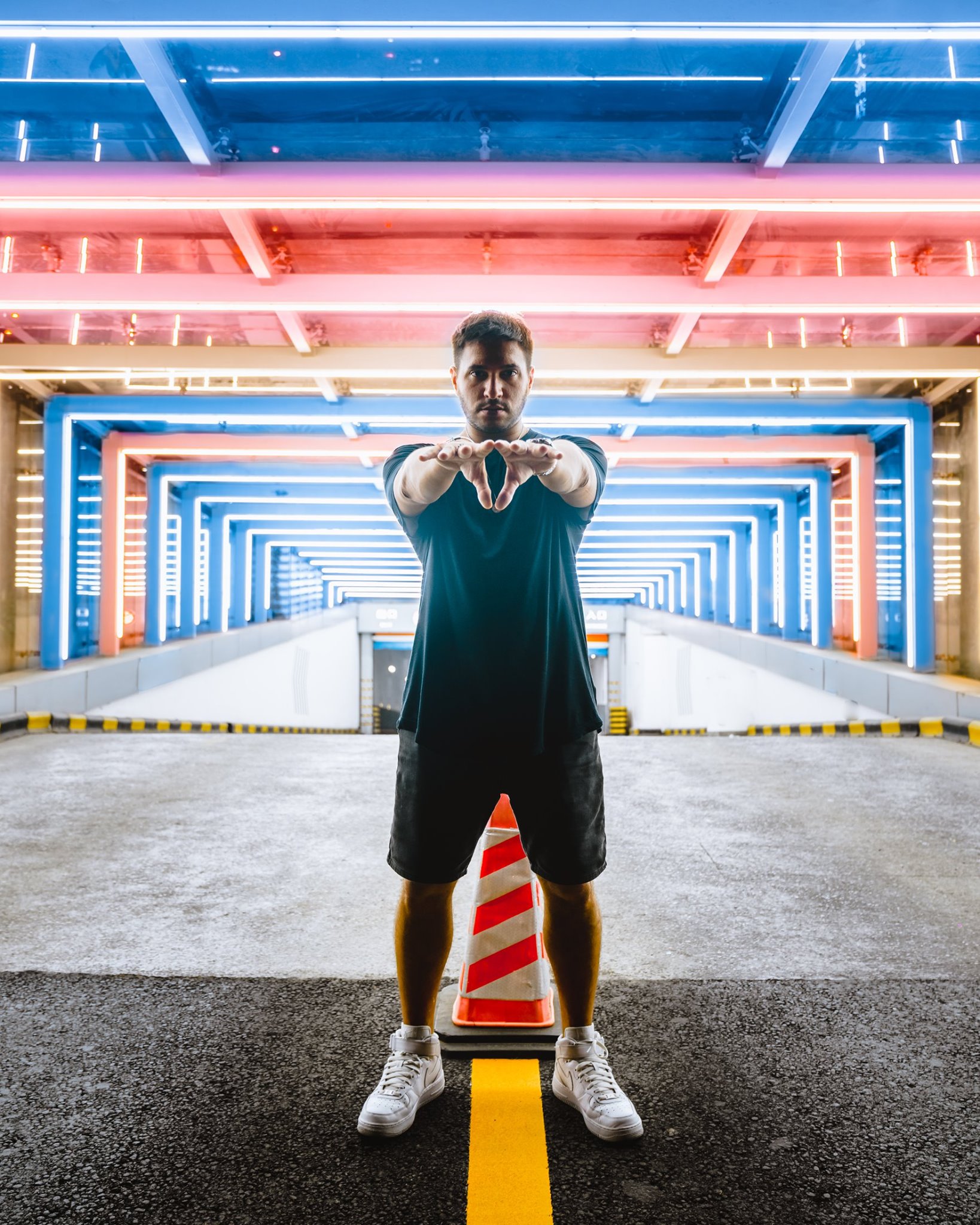 Although you're just a few years into your career as Jonas Blue, you've already achieved so much. What's a moment that stands out as extra special so far?
My first time playing Tomorrowland mainstage two years ago. It was one of the most incredible moments man, I'll never forget it. As a DJ, that's the highest level that you can get to. I've been lucky enough to achieve residences and play in Vegas and Ibiza. But Tomorrowland is just the mecca of all festivals. When you stand on that stage man… it's just amazing.
At one point I told everyone to put their flags up, and that was incredible. It unites every single country, every person, all having a party together. It's a high point for me for sure.
2019 has been big for you in the United States. Between Ultra Music Festival, Lollapalooza, and other appearances, it's awesome to see you playing shows here! Will you be touring more in the States in the future?
Yeah man! A lot of my stuff before was quite European, Asian, or South American based. I'm doing a lot more now in the U.S., and now having the club label, we can really start widening the venues I play at. I'll be touring here a lot more, and hopefully playing in Vegas more as well.
---
Follow Jonas Blue on Social Media:
Website | Facebook | Twitter | Instagram | SoundCloud | YouTube