Valentino Khan presents some bangin' new music in the form of his second-ever EP, House Party, that's out now on Mad Decent!
---
There isn't much that producer Valentino Khan hasn't done in his career thus far. From his beginnings as a hip-hop producer making beats for the likes of 2 Chainz, Iggy Azalea, T.I. to becoming a superstar DJ playing the biggest festivals like EDC Las Vegas, Ultra, and more, he's had quite a storied career so far. Now, he's released his second ever EP, House Party, on Mad Decent and when listening you can get an idea as to why this LA-based producer has had such a successful run so far.
Valentino Khan has been surrounded by music his entire life and growing up in the mecca of dance music, Los Angeles, only furthered his ability to hear a variety of genres. Since the release of his debut EP in 2014, In Khan We Trust, he's consistently shown us that he has that special ability to make songs that are quality, but also downright catchy. His hit 2015 track, "Deep Down Low" was a top played song of the year and hasn't slowed down at all since, leading us to his brand new House Party EP, arguably his best work so far!
Take a listen to the House Party EP below, download or stream it on your favorite platform, and read on for my take on this six-track EP from Valentino Khan!
Listen to Valentino Khan's House Party EP on Spotify:
---
The House Party EP begins with "Flip The Switch", a collab with Chris Lorenzo, that sets the tone for rest of the EP.
"Flip The Switch" begins with a loud siren of the sorts, announcing the start of the EP. It's a collab with house heavyweight Chris Lorenzo and has everything you could want out of a house tune. The vocal is unbelievably catchy and the build leaves with you with a sense of suspense before the bouncy drop comes in. It's a great tune to begin the EP with!
"What's Your Name" continues the energy from the intro track and includes Valentino Khan's signature house synths along with a repeating vocal that is destined to be stuck in your head once you listen to the song a few times.
The third track off the EP is "Pony", the debut single off the EP that plays off of Ginuwine's classic song with the same name. It's funky, groovy and instantly makes you want to dance once you hit play. There's a reason why it's already over a million plays on Spotify!
"BRB" has the soundings of an instant club hit from a first play through the EP. It offers a rather breakbeat type of house sound but still holds true to the theme of the rest of the EP – meaning it's still just as a catchy as the rest of the tunes.
The last two tracks off the EP, "Better" and "JustYourSoul", are easily my two favorites!
"Better" was the third track off the EP and is a collab between Wuki and has Roxanna on some rather hilarious vocals. This track has everything and more I could ever want out of a house tune. From Roxanna's vocals to the upbeat and bright drop, it's incredibly hard to not like this song! I've had this on repeat constantly since it dropped a few weeks back.
Rounding out this astounding six-track EP by Valentino Khan is his collab with Mad Decent head honcho and longtime friend, Diplo. "JustYourSoul" is an ode to house music and a great, mellow track to end the EP with. It features a retro '80s type of sample along with some great drums, hi-hats, and flutes that make for the perfect summer anthem!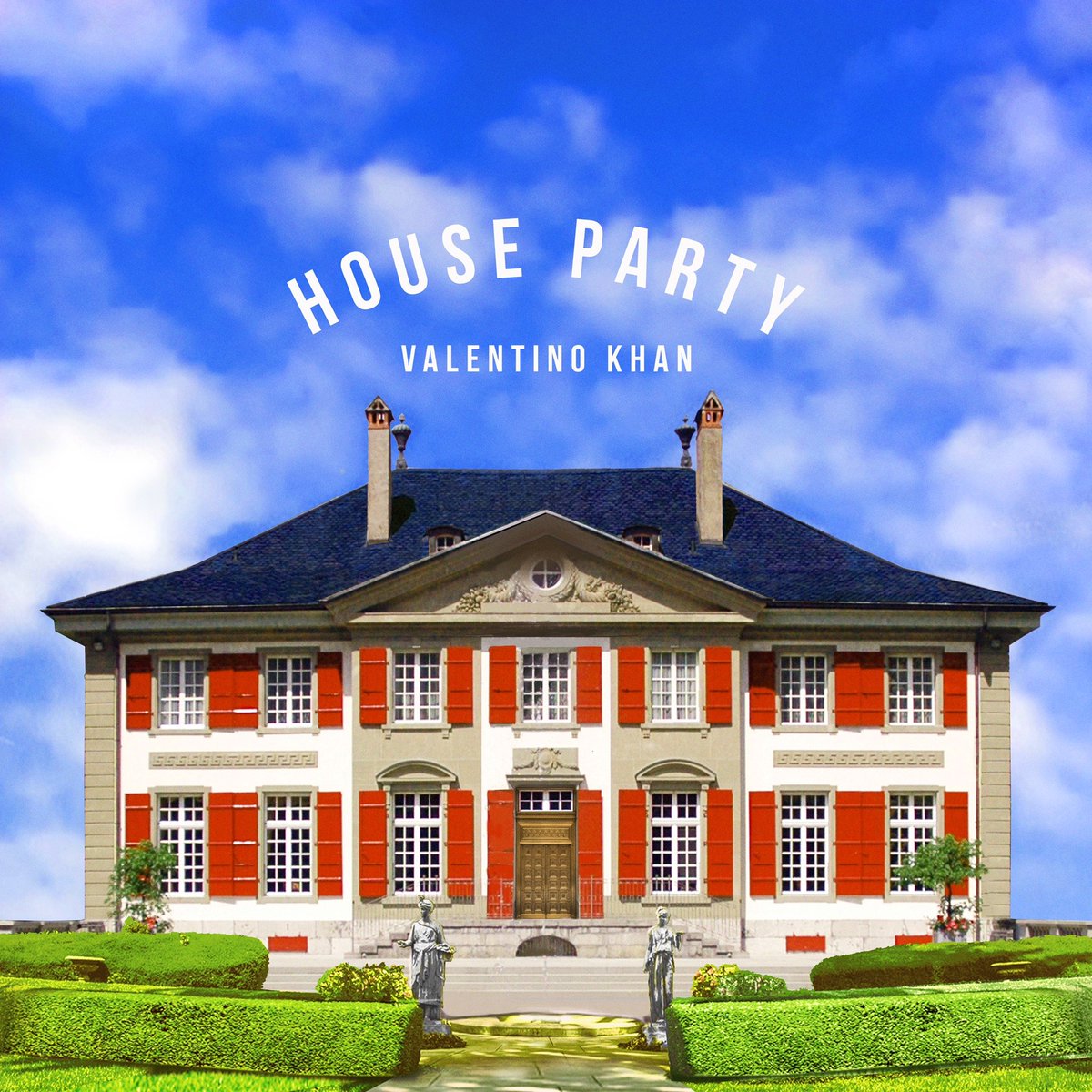 ---
Connect with Valentino Khan on Social Media:
Website | Facebook | Twitter | Instagram | SoundCloud