Splashdown with Toolroom's Mark Knight ahead of his set at Splash House in Palm Springs as he chats about Ibiza, his recent tunes, and plenty more!
---
It was just under a year ago that we last sat down with the legendary Mark Knight for a chat as he celebrated fifteen years of his home label Toolroom and its reach around the globe. Booming with amazing beats and highly curated nights, the label has continued to grow in size and reinforce their family values at iconic venues like Eden Ibiza and more.
Mark and the Toolroom family are ready for the next wave of madness stateside as well! If you are missing out on the after-hours experience at the upcoming edition of Splash House, do not despair as they will soon embark on a Stateside tour. Check out the post for all the tour details and to grab tickets for the fall shows!
Now, we explore more of the culture with Mark as he's returned for a chat to give us a deeper look inside what's going through his mind over the last year, how his recent works like "The General" and his remix of Dido's"GiveYouUp" explore his broadening horizons. Check out some of his recent sounds on Traxsource LIVE and read on for the chat!
Stream Traxsource LIVE! #235 with Mark Knight on SoundCloud:

---
You are joining a stacked lineup for Splash House out in Palm Springs this year. What can people expect in the "after hours" experience from you, and what do you anticipate as the memory you will walk away with?
I always get asked about what people can expect from my sets and my answer's always the same: come down and find out! Although to be fair the afterhours will be a little different from my usual sets. Usually, I'm booked to play fairly peak time so there's a lot of energy to the music I play, however for this I'll be able to dig a little deeper and play some music I wouldn't usually be able to, from a broader range of genres.
In terms of a specific memory, I always try to approach every set as if it could be the best and most enjoyable of my life, so let's hope that's how this turns out!
Your recent release of "The General" over on elrow Music shows that you're never afraid to find homes outside of Toolroom for your music. What inspired the Latin flair in the track, and what does elrow offer as a broader brand that sets it apart?
This was probably the quickest track I've ever put together – only took about four hours. I love how there is a real rhythm to the vocal so the rest of it came together really organically. As for elrow, over the last few years they've become one of the most exciting party brands on the planet and now have a killer label as well. More and more recently I've wanted to release on different labels rather than just put everything out on Toolroom, so it was a challenge to be able to write something that would work for elrow. It seems to have worked out pretty well though and went to No.1 on Beatport which I'm really happy about.
This year you upped the ante with remixes again with your take on Dido's "Give You Up". How did the project come about and were there any unique challenges throughout the production process?
Whenever you work with such a popular artist with a distinctive vocal the challenge is to make it your own. I was really honoured to be asked and was pleased with how it turned out. I've quite a few remixes for pop artists over the years and its always important for me to produce something that I'd be happy to play in my sets, so I guess the biggest challenge is taking something mainstream and translating it into something that works at a club level.
Looking at the first half of the year, what release surprised you the most out of the Toolroom catalog?
Maxinne is one of our newest signings and is absolutely smashing it – had been putting out some amazing records and is currently our resident at Eden in Ibiza after coming up through our academy. She's the real deal and I can't wait to see what she does yet. Also Leftwing : Kody "I Feel It" has been one of the biggest records of the summer. Not that that's really a surprise as they are class acts!
Building off that, who slipped into your record bag with a hot release that you just have to play regularly this year?
There's a record by Soul Reductions, "Got 2 Be Loved", which came out on Classic this year. Hands down my favourite record of the year so far.
Ibiza has always been a mecca for dance music culture and we noticed the west end (San Antoni de Portmani) is really hot this season. As the island continues to evolve, do you see any reason that more big name brands like Toolroom have moved over to the city known for its sunset?
San An has always been a really popular destination with the workers and people who go to Ibiza solely for the music rather than the VIP aspect of the island, so as that side of things increases I can see San An becoming an ever-more popular destination on the island. Clubs like Eden have really become must-visit venues over the last few years, and it's been great to be part of the welcoming atmosphere that they promote this year.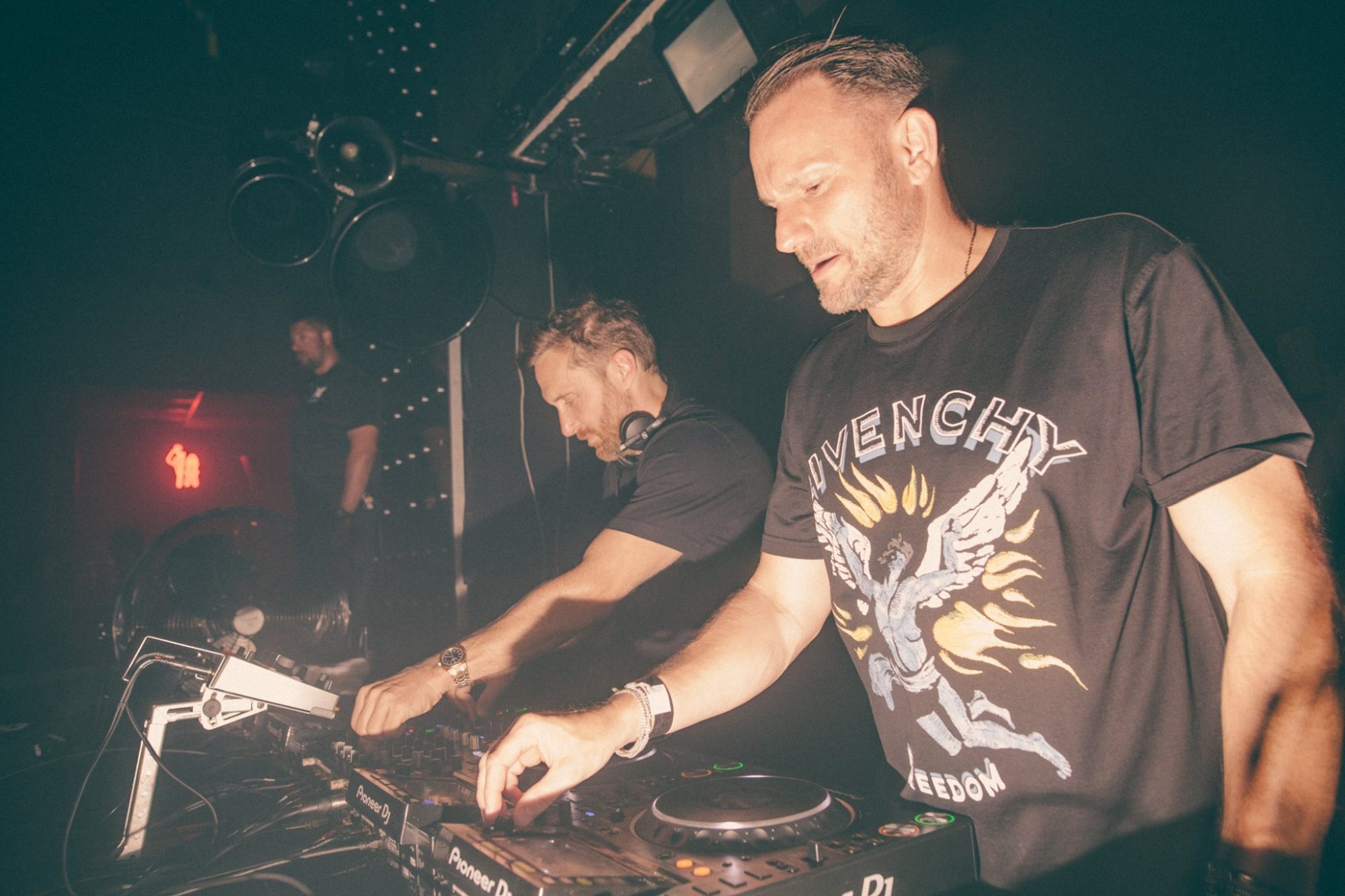 Toolroom's big Ibiza theme is family this year with the "Together" branded event. Aside from bringing the family under one roof for a run of amazing nights, what brings you back year after year to get together on the island? What do you see as the night's greatest strength?
Well, to be fair this is our first season back on the island after a bit of a break, so it's not like we've been there year on year recently.
Toolroom parties, as you said, are for family, so I think that truly is one of the main reasons we keep doing them, whether that's in Ibiza or anywhere else in the world. Our main focus is to bring people together and that is the original aim of Ibiza, so the two just mesh really well together.
Another strength is the quality of the artists that come to play. We wanted to give new talent a platform to play in one of Ibiza's main clubs, so as well as booking big names we put Slashh and Doppe, Wheats, Siege, Maxinne on the line up. Maxinne especially has smashed it: she's playing every party and has done the warm-up, last set, headline slot, which is so great to see.
Looking at broader industry trends it appears the music is sliding back towards a more intimate underground feel. Do you see this trend as the market maturing beyond big room drops affecting the direction of Toolroom and dance floors around the world, or would you point to something else?
Is it heading in that direction? I guess in some aspects it is, in that there are a lot of smaller, more intimate venues, but there are also stages and festivals dedicated to dance music that are bigger than ever before, certainly compared to when I started out DJing. I think that actually there's more variety and interest in dance music than ever before, and in general, that's definitely a good thing for the industry.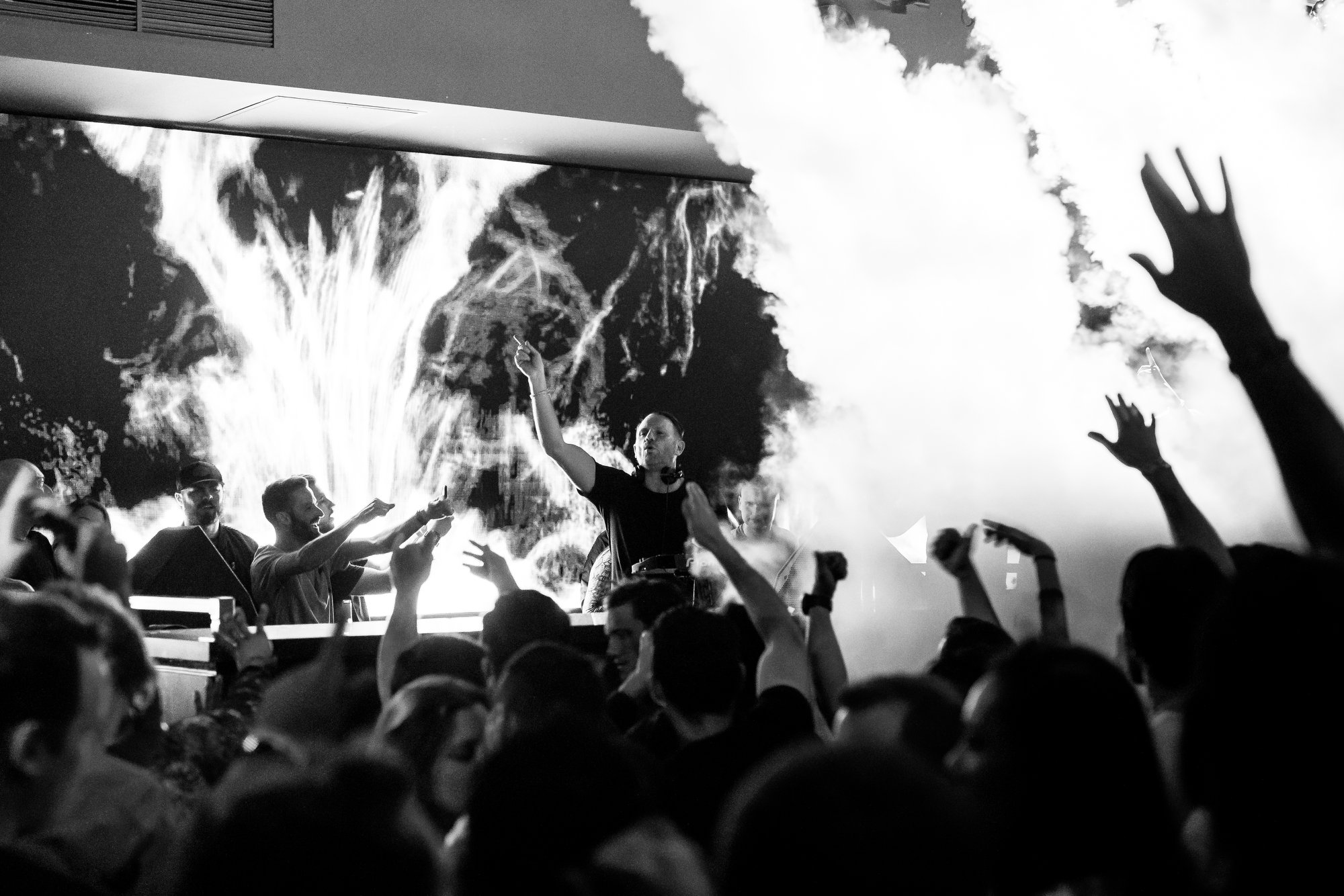 With the saturation of the market worldwide, where do you see dance music seeping through the cracks to rock next? Will it be the Asian market? Will South America catapult to a cultural shift in dance music? Will the roots come back with a vengeance and storm the next trend?
This is interesting, as I don't feel the rest of the world is without dance music in the slightest. There's great dance music residing pretty much everywhere, not just Europe and America. Think of Magnetic Fields in Rajasthan; EDC in China; Nyege Nyege Festival in Jinja, Uganda, the list goes on and the spectrum of dance music across the world is incredible. In regards to Toolroom, we tour around the world as well and so the roots are already there and the trend is ongoing.
Finally for a little fun at the end: If you issued yourself one challenge to close out the back half of the year, what would you challenge yourself to do? We might hold you to completing it!
Probably to relax and not think about work for longer than a few hours in a hotel before a gig. The struggle is real but I wholeheartedly accept the challenge!
---
Connect with Mark Knight on Social Media:
Website | Facebook | Twitter | Instagram | SoundCloud | YouTube