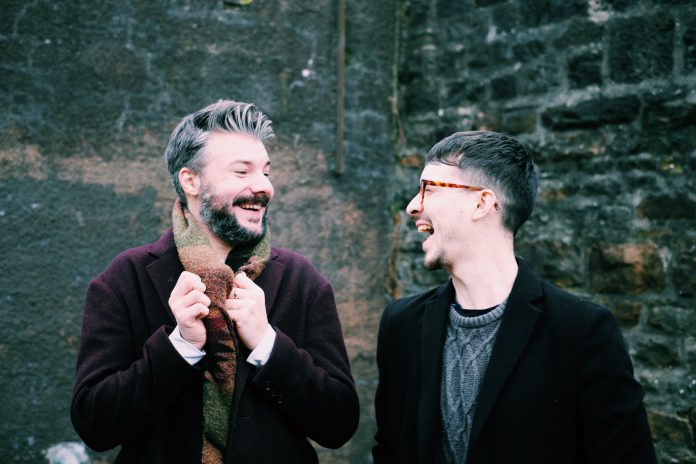 We caught up with illyus & Barrientos to talk about live event experience, Toolroom, the current state of House, and so much more!
---
They are a house music duo written in the stars, born on separate continents but destined to cross paths and take on the world. Today, illyus & Barrientos call Glasgow home and it is there that they have hit the ground running. Armed with a production style that stays true to the classic house vibes but boosted to meet modern-day desires, this duo should be on your radar.
With such a strong backing from the industry elite, illyus & Barrientos are on the fast track to becoming worldwide superstars. In fact, they have become such beloved members of the Toolroom family that they have solidified regular rotation at Toolroom Ibiza at the iconic nightclub Eden Ibiza while also delivering the groove at major events across the globe.
Even BBC Radio 1 has been bitten by the bug, opening up their platform this past February to let the boys do what they do best. And it doesn't stop with spectacular guest mixing. Take one listen to some of their original tracks like "Shout", "The One", "Together", and "M.E.A" and I guarantee that your feet will be inspired to drag you straight to the dance floor!
Recently, we caught up with the guys to have a quick chat about the past, present, future, and everything in between. So, read on for our conversation and be sure to check out illyus & Barrientos tonight as they take over Eden Ibiza once again!
Stream illyus & Barrientos' set from Radio 1 Big Weekend 2019:
---
First and foremost, thank you so much for taking the time to chat with us today! You guys come from some diverse upbringings as Illyus hails from the German hip-hop scene while Barrientos was classically trained and born in America. How did you find common ground with one another and decide to combine forces?
Our backgrounds might be different but our tastes are similar when it comes to music. There will obviously be the odd style or record we might not know or like but with anything out there we keep an open mind and appreciate each other's opinions.
In August you will be making your way over to Veld in Toronto as well as Toolroom's residency at Eden Ibiza. When playing to crowds of this caliber, what do you feel are some of the most important elements that you focus on when building your set in real time?
We are massive believers in never planning a set, but always going with the flow of the party. The most difficult and most important job of any DJ is reading the crowd. To us, that means trying different styles throughout the event to see what suits at any given time of the set.
We enjoy taking the crowd on a journey, so anything goes with us. Sometimes we enjoy playing the records a touch longer or create our own little edits on the spot. The main thing is we never pre-plan and just run with what we think will create the best experience for the dance floor!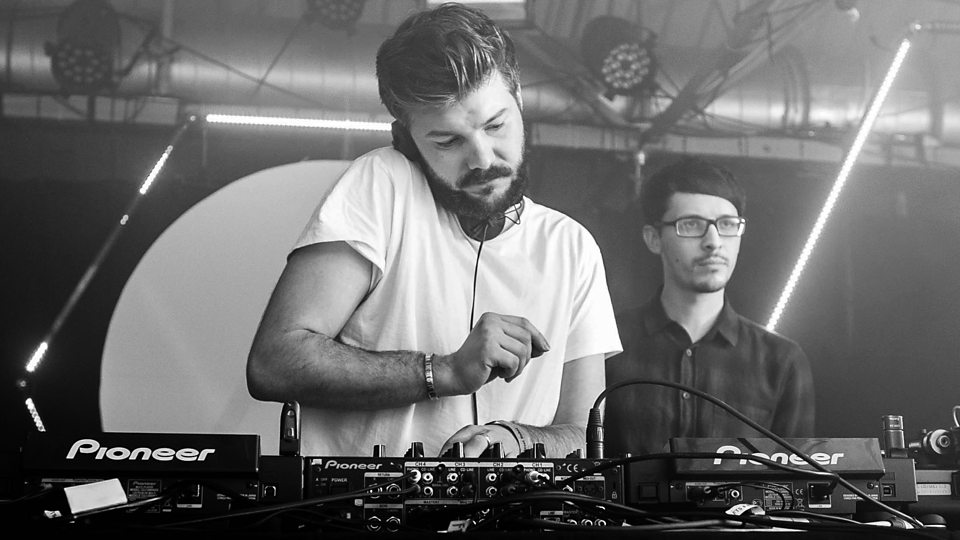 Since we are on the topic of live events, you guys are maniacs when it comes to keeping a full schedule! How do you manage your time to fit everything in and stay mentally healthy in the process? Has it been hard to get used to life on the road after exploding onto the scene?
It has been a bit of an adjustment to life but we have worked so hard to get to a place where people enjoy our music, DJing, and personalities. We appreciate it so much that people from all over the world come and see us gig in places we only dreamed of getting to visit! Mentally, it helps to be in a duo – two people on the road just seems a bit more fun. Plus we have plenty of books and Netflix shows to keep us busy on the road.
As a beloved part of the Toolroom family, how did that relationship come to fruition and what do you believe is the most valuable part of being included in such a well known and well-respected record label? 
We met Matt Smallwood (Toolroom A&R) at Sonar one year and from there, things just started growing. Matt was a good reflection on how the rest of the gang operate and treat people, hence the family tag because that's really what it is. We value that there is a lot of transparency at Toolroom and we are able to express ourselves the way we want.
Back in February, you hit a major milestone, delivering your very first Essential Mix for BBC Radio 1. Can you talk about the direction that you wanted to take listeners on with your track selections and what this experience meant for you both personally and professionally?
Getting the shout was an unbelievable feeling. We have been massive fans of the Essential Mix series over the years and believers in what it stands for. We really wanted to take listeners on a journey that reflects our past, present, and future when it comes to influences, clubbing, production and DJing.
We both had made a playlist of around 150 tracks (which we still actually plan to upload as a Spotify playlist) and then just went from there to see which ones really had to be in the mix. It took a while but we got there, and to be honest we love it and take pride in our mix.
Let's dig into your track that is appropriately titled, "Shout". One thing that stands out besides the incredibly infectious lyrical element is an electro-esque synth that takes the track to another level. What was the production process like on the tune and was there any specific inspiration behind it?
We love a diva vocal (as most people probably know) but we always think when you have enough of an amazing vocal, the groove alone will do the trick to accompany. But with "Shout" we wanted the record to be that touch longer in places and something had to replace the vocal when it drops out… that's when we got to the synth hook! We just wanted something crazy-sounding, so we used that synth as a little response to the vocal to push the energy even further. We feel it works!
Your take on Sol Brothers' "Turn Me Out" and Stretch & Vern's "I'm Alive" are both great examples of your brilliance when it comes to remixing. When taking on these types of tasks, what is the biggest challenge you face when trying to stay true to the original while placing your unique artistic stamp on it?
We actually just think about all the DJs and clubbers out there when approaching it. Maybe some people don't know the old version or want a new version to play (when it comes to DJing) so we approach it in a way where we keep it to true to house music, but also write something that we feel has our own stamp on it.
One thing that I love most about your productions is that they drip with classic house vibes. Can you speak to why we need to keep the history of house music alive in the modern-day?
House music has to be alive – its roots play such an important part in history, and it's something we just cannot forget. House music transforms every year, for better or worse, but sometimes utilizing the classic touches to tracks is maybe what keeps it alive! House music forever!
What are your thoughts on the current state of house music as it relates to sound evolution?
The current state is great. Producers out there are coming up with grooves that we constantly play and take inspiration from. Clubbers also always seem to want more and a lot of the times know more than the DJs out there because they have such a passion for it. Plus it's always pleasing to see that all ages get involved, and we suppose that's what house music does. It brings anyone from any background together.
There can be a negative perception put onto the evolution of things but we shouldn't forget that the younger generation is trying to find their way and when we were young there always was someone moaning about how it was better "back in the day". You can only enjoy what's in front of you!
It's been a couple of months since the release of your last single and fans are dying to know, what's up next on the production front?
Yeah, people have been asking us! We have some new stuff coming out with Elrow and Toolroom, plus a few other projects which we are not allowed to reveal just yet. But let's just say the rest of the year is looking like a busy one!
Finally, I always love to ask a non-music related question. What is one interesting thing about each of you that your fans would be shocked to hear about?
Illyus – I have a dodgy hip, and just found out it's getting replaced. Plus my knee cartilage is torn too! Sorry that's rather depressing so I'll cheer everyone up by giving you the most interesting fact in my life – I have a 6-year-old bundle of joy – a son called Hugo who's my best mate.
Barrientos – I have a PhD in Biomedical Engineering!
---
Connect with illyus & Barrientos on Social Media:
Facebook | Twitter | Instagram | SoundCloud